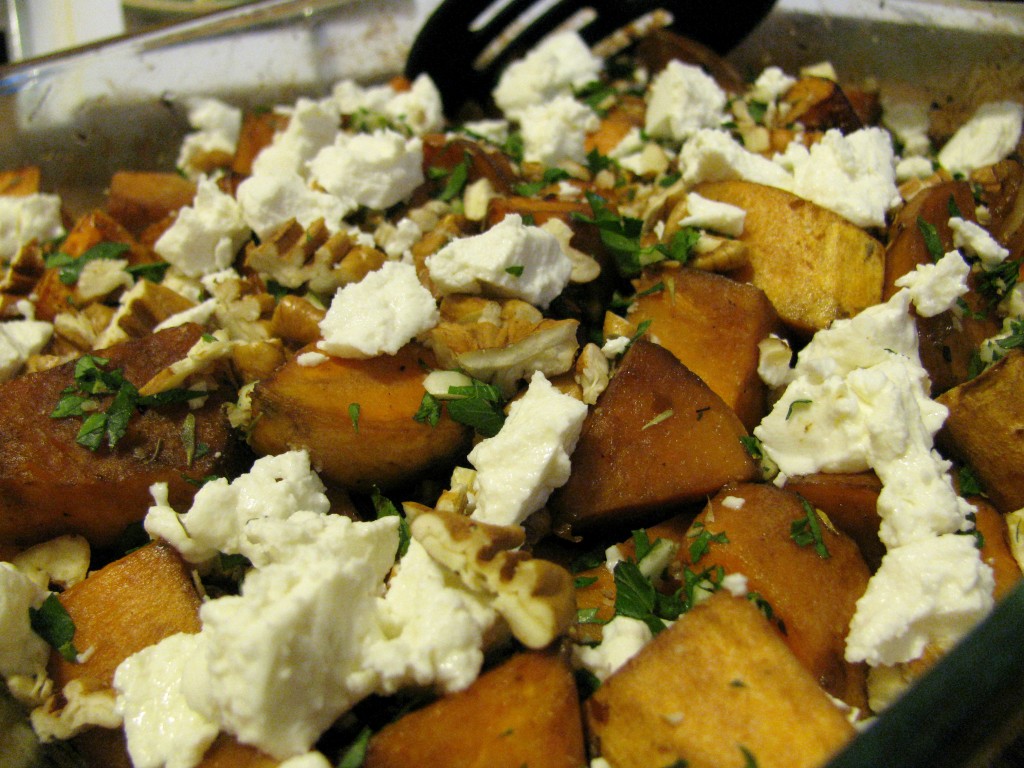 Have I mentioned how much I love Autumn?  Oh, right, it's all I've blogged about in October and November for the last three years.  There's just something about fall that makes me feel hopeful and alive, despite the fact that it's the prelude to the cold, dark season I so love to complain about.  And this fall has been the best I've ever had– of course, that makes sense, given the fact that I had a fairly significant and joyous life event to celebrate about a month ago.
But weddings and celebrations aside, this year has delivered the best fall color I've seen in our four years in Boston, and my daily bicycle commute has given me ample opportunity to watch the leaves slowly change over the course of several weeks.  Alex and I also took a brief road trip to the southern end of Massachusetts this weekend, and the foliage on the drive down was just unbelievable… I felt like a regular leaf peeper, oohing and ahhhing over all the oranges and reds.
And, of course, fall has brought on a slew of cold-weather recipes, which is arguably even better than the onslaught of colorful, crunchy leaves.  This recipe is an all-time favorite, which I found in one of the first cookbooks I ever owned.  It was given to me by Alex's oldest brother and his wife, and I read it from cover to cover, just like a novel.  I believe it's the book that really kicked off my cookbook obsession, so technically, Alex, those stacks of books cluttering our living room are all your brother's fault!
Although I love to tweak most recipes here and there– switch out one herb for another, add a bit more garlic, and that sort of thing– I've changed pretty much every element of this recipe, to the point where it's kind of its own dish now.  That just goes to show you how easy this is to adapt, so just think of the following as a set of guidelines.
First, a bit of minced jalapeño and roughly chopped shallots get tossed in a mixture of olive oil, balsamic vinegar, and soy sauce; these get a head start on roasting while you prep the rest of the ingredients.  The original recipe calls for the shallots to be roasted whole; I tried that the first time, and even with the extra roasting time, that was a one-two-punch of onion-ness.  Hence my decision to chop them in the future.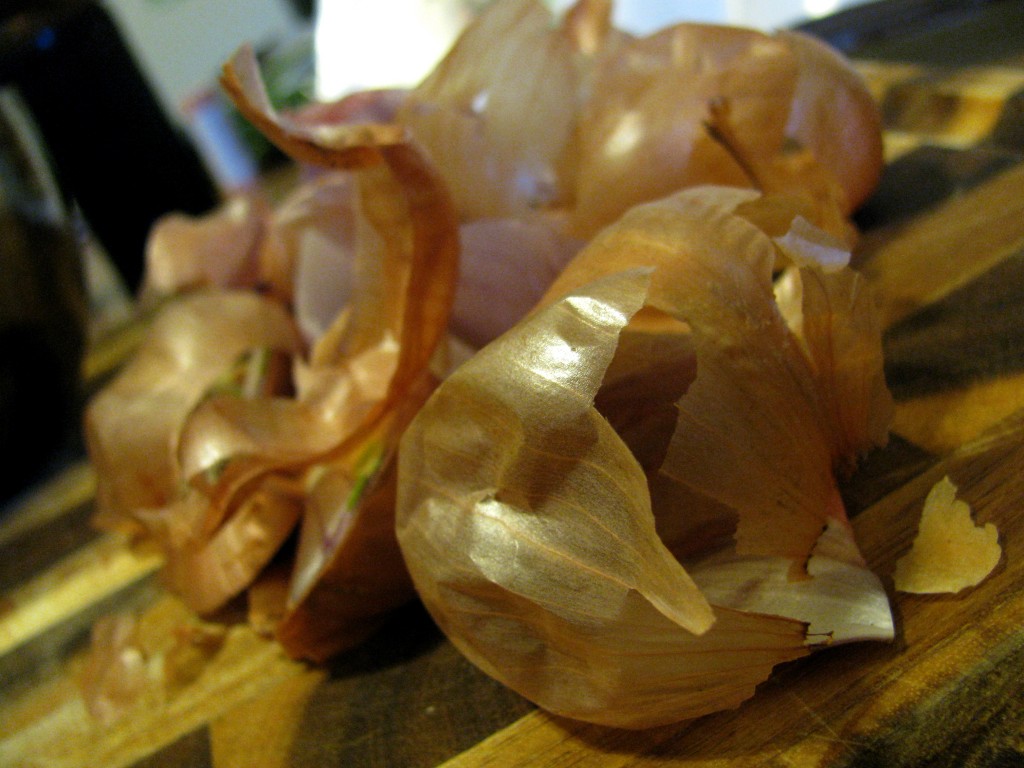 Next up is the beta carotene!  This time around, I used two medium-large sweet potatoes, though I find this dish is equally delicious with butternut squash (assuming you have the time and inclination for all that peeling and scooping).  Whatever you use, cut it into about 1-inch chunks. Toss the sweet potatoes in the dish with the roasted shallots and pop the whole thing back in the oven.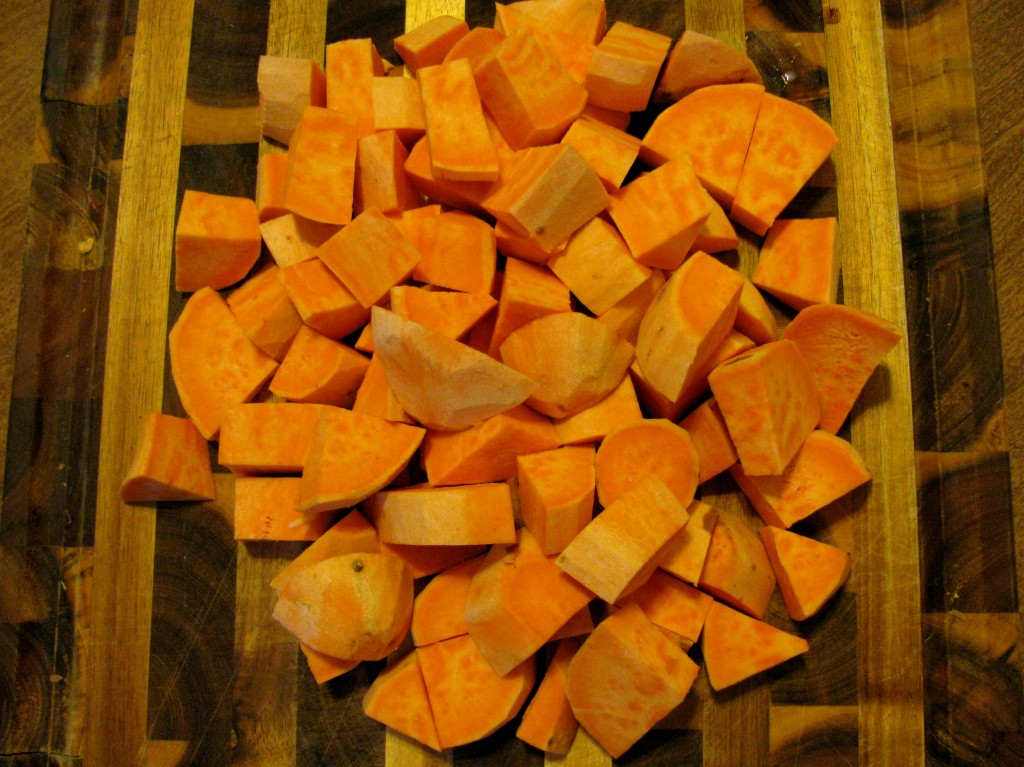 While it roasts, toast a handful of pecans (or walnuts, or hazelnuts, or basically any nuts you have on hand) and chop them together with a few sprigs of parsley and a garlic clove (or two!).  When the sweet potatoes are done, toss them with a bit of thyme, then top with the nut mixture and a handful of crumbled goat cheese.  Feta is also a great choice if that's what's in your fridge.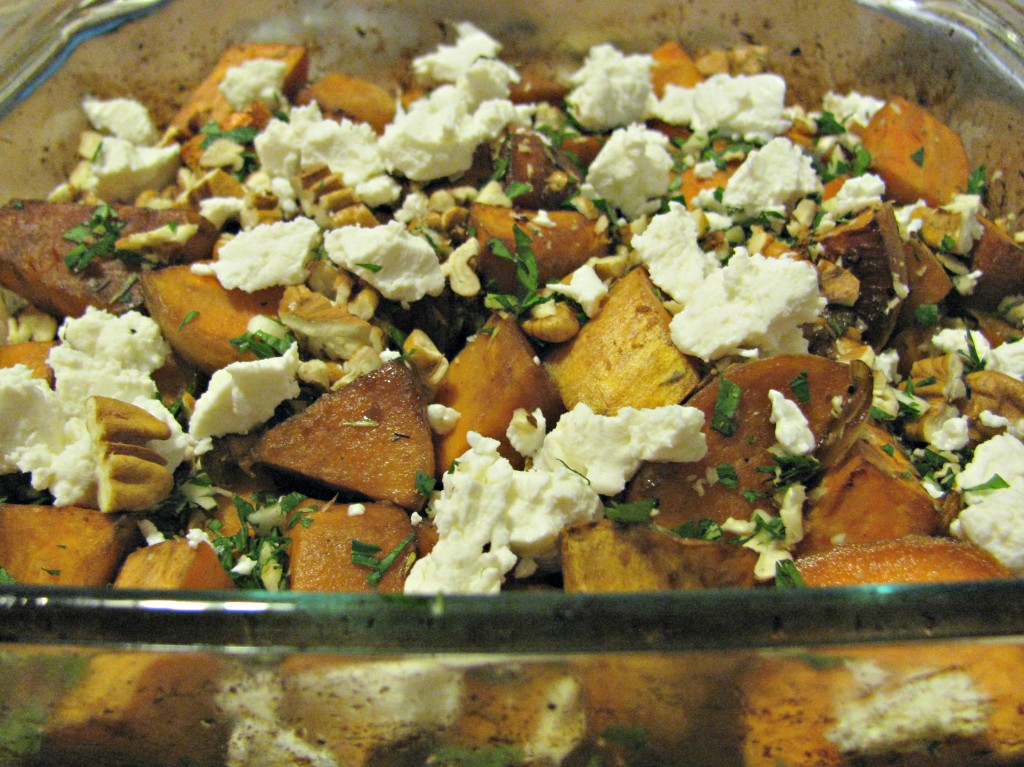 And, just like that, you have a warm, sweet-and-savory, comforting dish that exudes Autumn– it's perfect for potlucks, and it's a great stand in for sweet potato casserole at Thanksgiving if you're not the marshmallow-topping type (or an addition to it if you are).  Wherever you take it, I hope it serves you as well as it's served me.
Happy Fall!
Roasted Sweet Potatoes with Shallots, Pecans, and Goat Cheese
adapted from cook organic
5 Tbsp olive oil
1 Tbsp balsamic vinegar
1 Tbsp soy sauce
3-4 shallots, roughly chopped
1 small jalapeño, or half of one large, finely chopped (remove seeds to reduce heat)
2 medium-large sweet potatoes, peeled and cut into chunks
1/2 teaspoon thyme
a handful of flat leaf parsley
1 garlic clove
3/4 cup toasted chopped pecans
5 oz goat cheese
Preheat oven to 400°F. Whisk olive oil, balsamic vinegar, and soy sauce together in a small bowl and season with salt and pepper.
Toss the shallots and minced jalapeño with the oil mixture in a square baking dish; roast in the preheated oven for about 15 minutes, stirring halfway through to prevent the peppers from burning.
Add the sweet potato chunks, stir, and roast for an additional 30 minutes, stirring once halfway through, until the squash is browned and easily pierced with a fork.  Remove from the oven and stir in thyme.
Chop parsely and garlic together, then toss with the toasted pecans.  Sprinkle on top of the warm sweet potatoes.
Just before serving, top with crumbled goat cheese.