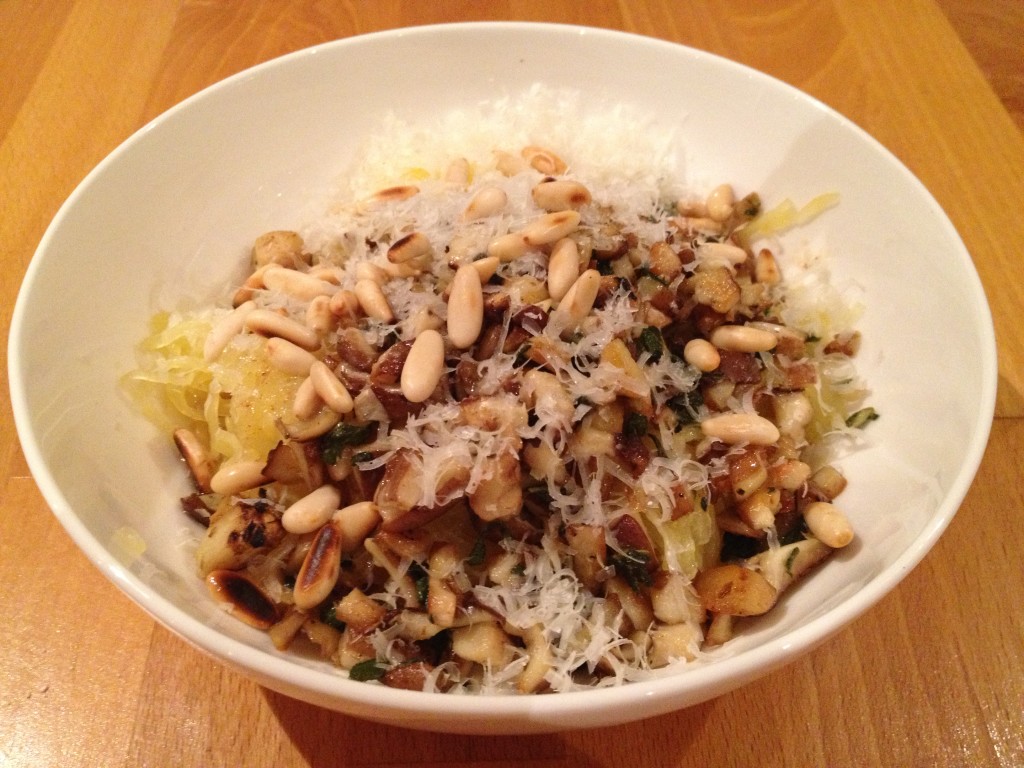 Can we all take a moment to reflect on the wonders of winter squash?  It's one of my favorite things in the whole world, and probably one of the biggest reasons why the end of the year is my favorite time of year.  To be fair, summer squash is also one of my favorite things in the world, but there's just something about the hefty ones that start showing up in the produce section in October and November that warms my heart a little extra.  That's partly because of their variety of whimsical shapes; it's also partly because of their silly names.  (In both categories, the Cinderella squash ranks particularly high.)
In my estimation, the spaghetti squash is the weirdest of the winter squash by far.  It looks like a normal old squash until you cook it, and then the flesh turns into long, pasta-like strands—hence the name.  This weirdo quality does make the spaghetti squash really easy to play with in the kitchen—just think of something you'd like to toss with actual spaghetti, and add it to the squash.  Bonus: the squash just steams in the microwave, which frees you up to work on the toppings.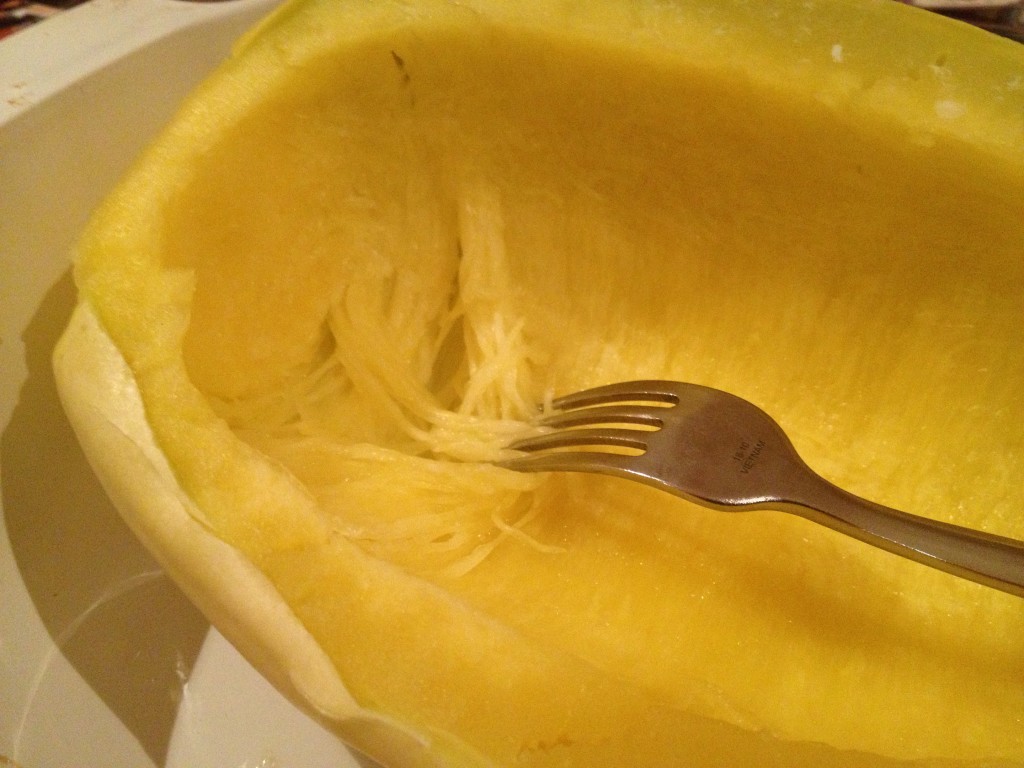 This time around, I decided to dress up spaghetti squash with a mixture of mushrooms and sage.  It's a little known fact that the smell of mushrooms and fresh sage cooking in butter is the most intoxicating smell on the planet.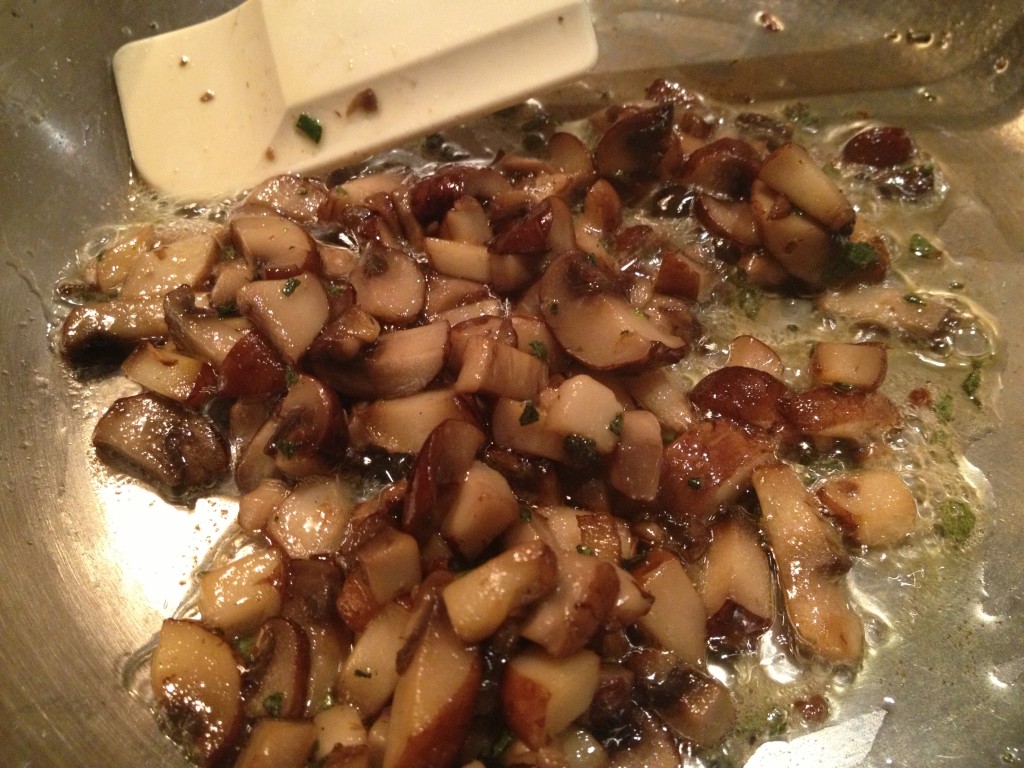 Once those are added to the squash, drizzle with browned butter, Parmigiano-Reggiano, and toasted pine nuts.  I might have toasted mine a tad too long.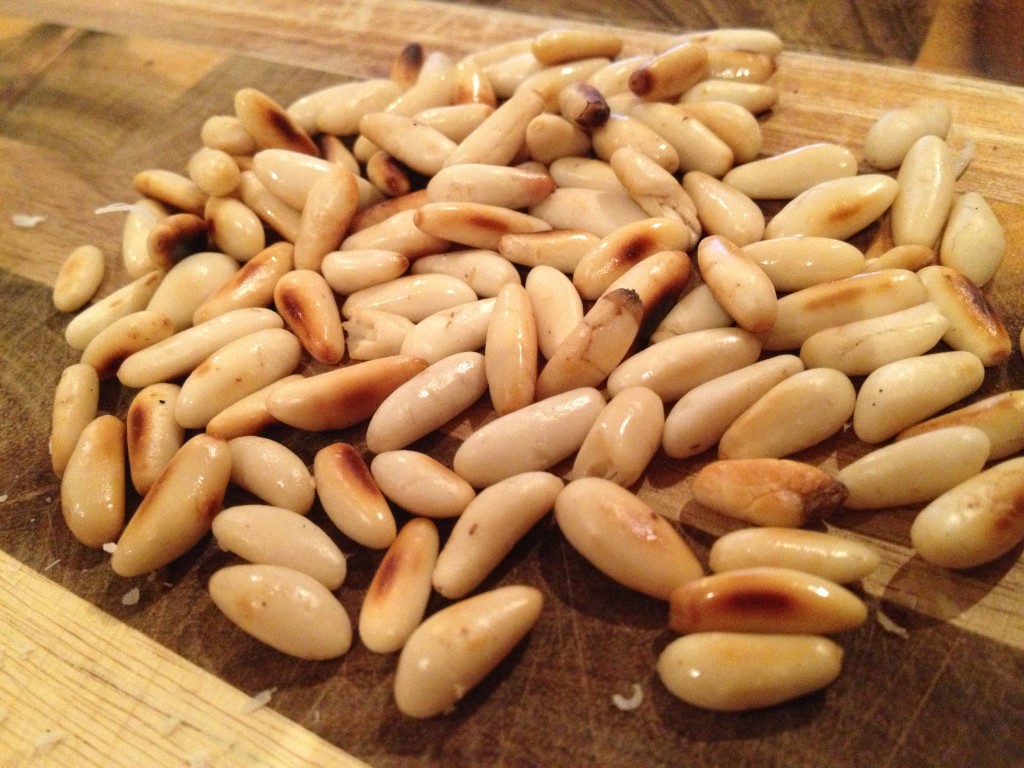 The pine nuts were great, but next time around, I think I would use pecans or hazelnuts instead; I think they'd work better with the other fall-ish flavors.
There are so many good things I can say about this recipe.  It's super easy and fast; it's infinitely adaptable to your tastes; and (aside from all the butter) it's nice and healthy.  It's everything you want in a side dish.  And, if you add bacon, it's all you want in a light-and-easy main dish.  Get on it!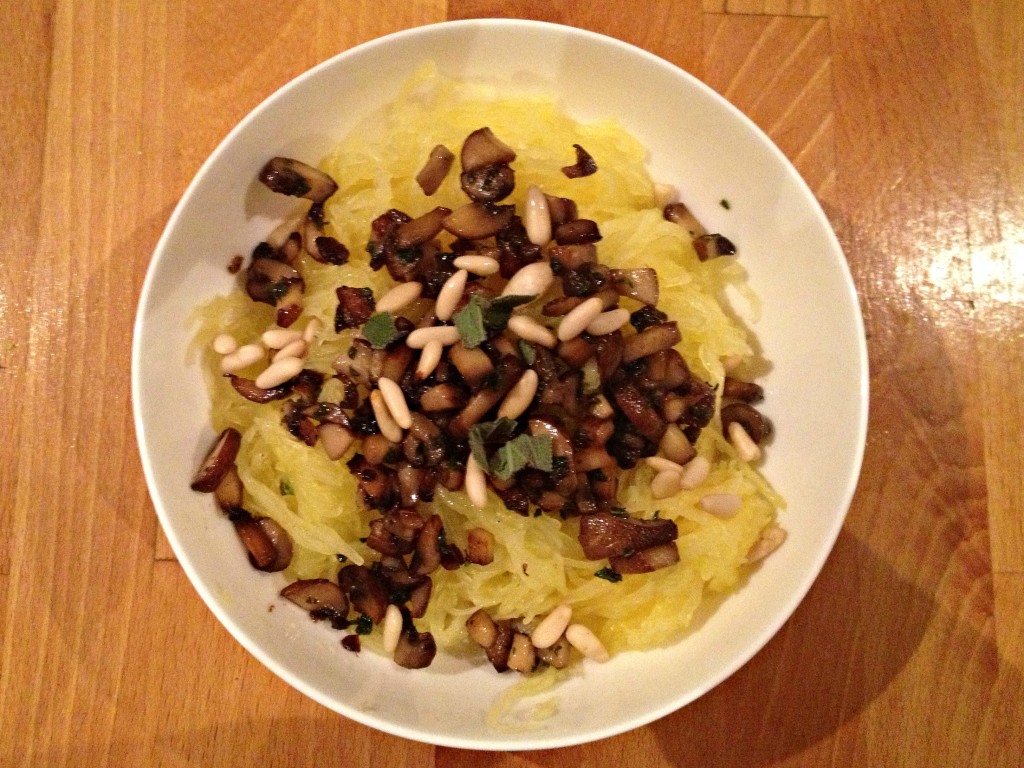 Spaghetti Squash with Mushrooms, Sage, and Pine Nuts
adapted from Epicurious
1 3-lb. spaghetti squash
6-7 crimini mushrooms
8 fresh sage leaves, finely chopped
6 tablespoons butter, divided
1/4 cup grated Parmigiano-Reggiano cheese
1/4 cup toasted pine nuts
Using a sharp knife, cut spaghetti squash in half lengthwise.  Reserve one half for later use; remove seeds from remaining half.  Place in microwave-safe dish, cut side down, and add 1/4 cup water.  Cover dish with plastic wrap and microwave on high for 13 minutes.  Using oven mitts, remove the dish from the microwave and let cool for 3 minutes; carefully remove plastic wrap.  Use a fork to scoop out the flesh; it will naturally form spaghetti-like strands.  Place in a medium-sized bowl and keep warm.
While the squash cooks, chop the mushrooms into small dice.  Melt 2 tablespoons of the butter in a small skillet over medium heat; add mushrooms and sage and cook until browned and very fragrant, about 10 minutes.  Add it to the prepared squash.
Add remaining two tablespoons butter to the skillet and cook over medium heat.  When the butter starts to foam and crackle, keep a close eye on it; remove it when crackling subsides and turns caramelly brown.  Pour over squash mixture; top with Parmigiano-Reggiano and pine nuts.  Serves two.