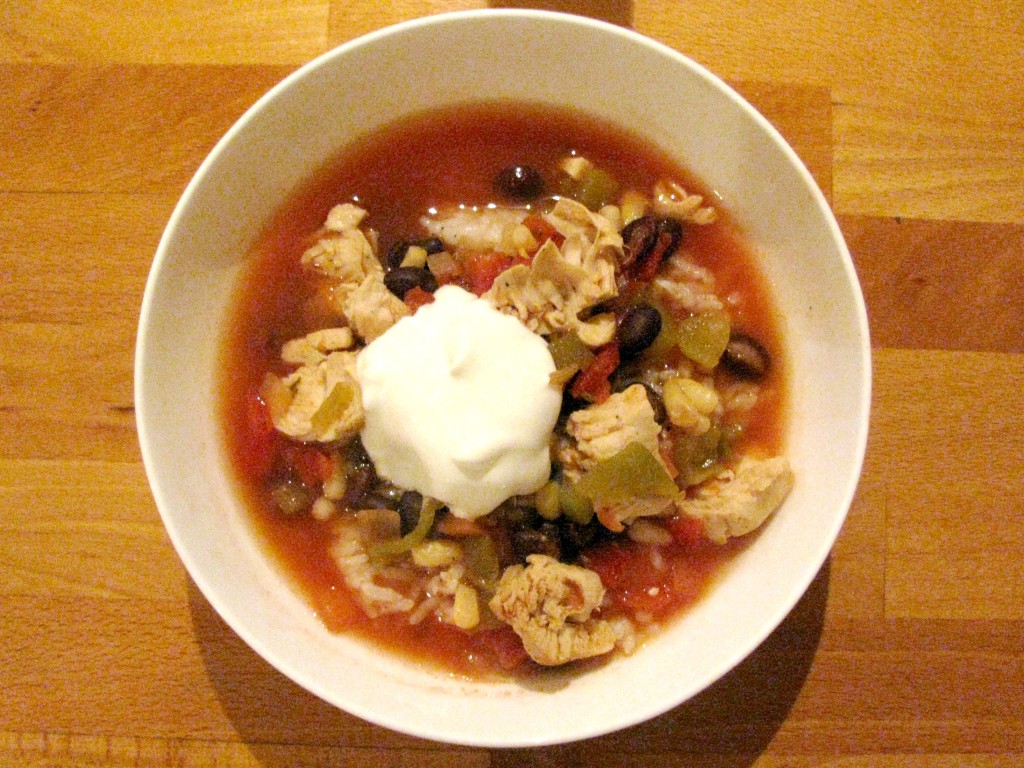 Oh, hello, new year!  It's nice to see you.  You've been pretty great so far, but at only six days in, I can't help but wonder what you have in store for me.  I'll go ahead and let you know that 2013 left you some pretty big shoes to fill.  I'm not sure if you can offer as many milestones as last year, but I'm willing to bet you can throw an abundance of good times at me.  Show me what you got!
I've never been really big on making new year's resolutions. I usually set myself a small goal at the beginning of the year– something easy, like "read more" or "start walking a couple extra blocks instead of taking the train."  Sometimes it fizzles, sometimes it lasts, but usually I've forgotten what I even resolved to do by March.  But this year, I've decided to give an actual, challenging resolution a real shot.
I've been thinking a lot about my blog lately– what I want to do with it, where I want it to go.  While my main reason for doing this blog has always been for kicks and giggles, I also want to create quality content, and I want to do it in a way that is thoughtful and deliberate.  And for the past several months, I've basically been phoning it in.  I didn't even use a real camera in November or December.  I've also noticed that, while my cookbook collection is ever-increasing, I still spend a lot of time in a recipe rut—I make the same handful of dinners every few weeks, while so many great recipes continue to hang out in the cookbooks, untried.  Thus my new resolution: by year's end, I want to cook at least one dish from each of my cookbooks, and blog about each one.
Because I have around 45 cookbooks, and there are 52 weeks in a year, I figured it would work out just perfectly—I'll have just enough wiggle room to allow for an off week or a failed recipe here and there, and room to grow my collection a bit, if I feel so inclined.  In order to get it done, and in order to feed my love for list-making, I made a ridiculously organized and detailed spreadsheet of all the potential recipes I could use for this project and each recipe's important details (respective cookbook, page number, main ingredients, blah blah).  So with a firm plan in place, on the first blogging day of the year, nothing could possibly go wrong, right?
Wrong.
It wasn't exactly a recipe fail, mind you.  I chose a recipe from Pure Vanilla— essentially a white chocolate madacamia nut and almond butter.  Sounded delicious, looked easy enough… win-win!  And it was easy, and sort of delicious, but really, just excessively, tooth-achingly sweet.  I have a pretty intense sweet tooth, so that's really saying something.  I still think it will be usable, in a cookie, perhaps… but clearly I need to do a little more work before I can bring that recipe to the blog.
However, after the sugar overload, I realized that all was not lost.  I still had dinner—and my dinner recipe still came from one of the cookbooks in my collection. This particular cookbook is one-of-a-kind, not available in stores, and also one of my favorites.  I got it several years ago, when I was first learning to cook; my dad came home from work one day and handed me a stack of papers, which turned out to be a collection of recipes he'd saved to his computer and printed off for me.  It was an assortment of family favorites, dishes tried once or twice, and some I'm pretty sure I'd never tasted before.  They covered all the bases, from the practical to the decadent (including one whose title was "Bayou Cinco Barbeque Shrimp—Quintuple Bypass Soon to Follow"), and many of them contained Dad's notes (e.g. "Sauté one or two tablespoons of chipotle pepper.  1 tablespoon will be hot, 2 will be dynamite," and "Caution!!  If you follow this recipe, you're going to end up with a pan full of liquid fire!!")  I took all the loose papers, put them in page protectors, sorted them into categories, and put them in a bright blue binder; I've used that cookbook constantly ever since.  And one of the recipes I use most often is this one.
You couldn't ask for a better soup to warm your bones on a cold day (oh hai, polar vortex).  It's hearty, a little spicy, and easy to make—what could be better?  I do depart from my dad's recipe in a couple ways—while he starts by boiling bone-in chicken breasts, and using the resulting broth as the base of the soup, my dear husband prefers the chicken pan-fried first, then added to the soup later.  I can't tell that it makes much difference, so I do it Alex's way—but it does necessitate the use of pre-made broth.  Also, my dad throws uncooked rice into the simmering soup, but I cook the rice separately.  If the rice and soup are mixed, the rice quickly absorbs all the broth, leaving you with less of a soup and more of a jambalaya.  Not exactly a problem—but I think it's worth the extra trouble.
Normally I would break down the process step-by-step and show you lots of photos, but… the one at the top is all I have.  (Way to start the year off right!)  So I will leave you with this, one of my favorite recipes, and a promise of many more to come.
Cheers!
Dondi's Torreon Chicken Soup
3 boneless, skinless chicken breasts (or 6 thighs)
1 quart unsalted chicken broth
2 cloves minced garlic
1 16 oz jar salsa of your choice (Dad likes Old El Paso, I like Trader Joe's garlic chipotle)
1 teaspoon oregano
1 teaspoon salt
1 15 oz can black beans, rinsed
1 15 oz can white corn kernels, drained
1 4 oz can chopped green chilis
1 cup rice, cooked
1 cup sour cream, mixed with the juice of 1 lime
cilantro to serve
Preheat a skillet over medium heat with a bit of cooking oil; add chicken to pan and cook until each side is nicely browned.  Remove from heat, allow to cool, and chop into bite-size pieces.
Meanwhile, in a soup pot over medium heat, combine broth, minced garlic, and next six ingredients; bring to a simmer and allow to cook for about 20 minutes.  Add cooked chicken and simmer for about 5 minutes more.
Spoon about ½ cup rice into a bowl and top with hot soup; garnish with lime sour cream and cilantro.