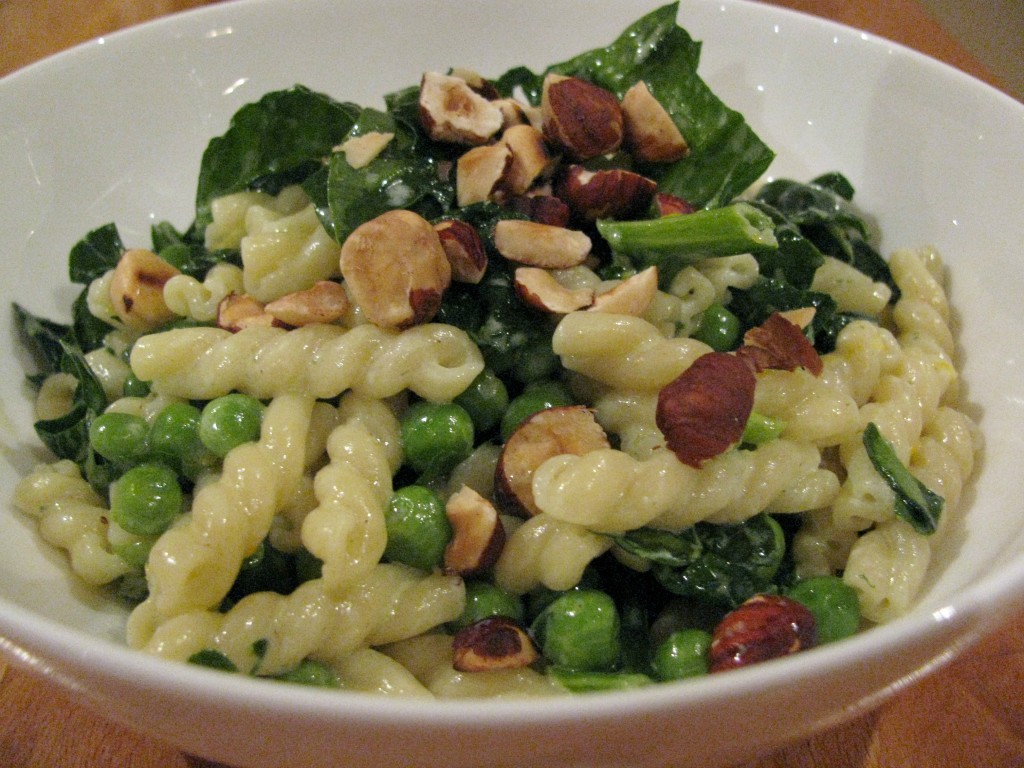 During my first couple years of college, when the spring semester would end, I'd pack up the entire contents of my dorm room, cram it all into my Honda Passport, and drive two whole hours to my parents' house, where I'd spend the summer.  I always had some sort of job lined up to keep me occupied; one year I worked as a hostess in a local lunch spot, and another year I worked– no kidding– in a peanut plant.  Well, in the administrative office of the peanut plant, anyway.

In addition to my busy work schedule, and my even busier pining-away-for-Alex schedule, my mom and I met about once a week for lunch.  While my hometown's favorite pastime is dining out, it's a pretty well-known fact that all we really have to offer is chain restaurants– at least where dinner is concerned.  For lunch, there are all sorts of small, privately owned cafes and restaurants that dish out delicious, elegant food– at least if you're a lady.  My favorite lunch spot was called Grate Things (I'm not sure if that refers to the quality of the food, and it's just misspelled, or if it's intended as a command to their chefs– but no matter), and it was consistently full of women– and one or two men taking their mothers out for lunch, poking uncomfortably at their plates of chicken salad.  Not only was their food a bit on the girly side, but the whole restaurant was decked out like a garden party; the walls were covered in murals of pastoral scenes, the tables were draped with white cloths, and I'm pretty sure there was a fountain in there somewhere.  I loved Grate Things, and I tried several now-favorite foods there for the first time, most notably sundried tomatoes and quiche.  And best of all for a sweet-toothed person like me, every lunch came with a fresh-baked muffin.  You just got whatever flavor they happened to make that morning, but I always kept my fingers crossed for lemon poppyseed.
I'm pretty sure Grate Things is closed now, but I still think fondly of the many lunches I had there.  I'm sure this dish would have fit in just perfectly on their menu; it's light and delicate, it's full of healthy ingredients… and it goes perfectly with a muffin.
This recipe really hinges on the sauce, which is super easy to put together.  Mascarpone, a slightly sweet Italian cream cheese, is mixed with a bit of nutmeg and freshly grated pepper, and the juice and zest from a lemon– preferably a Meyer lemon when you can find one.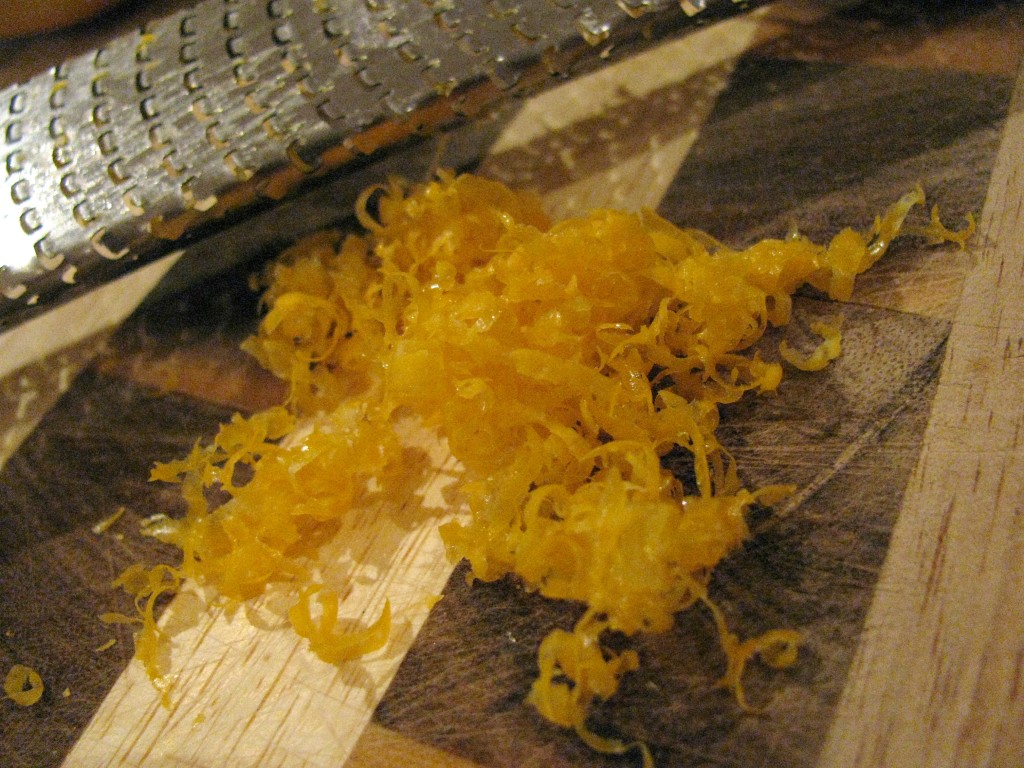 Add the sauce to just-cooked pasta and toss in a few handfuls of chopped fresh spinach and green peas.  Cook until the spinach softens.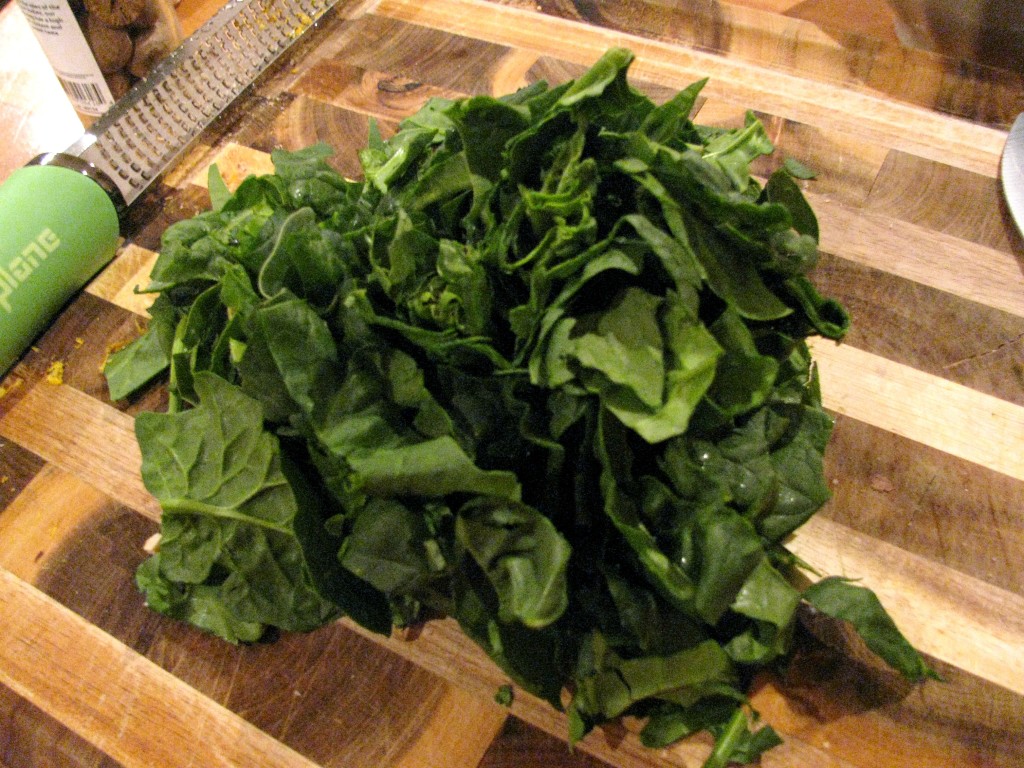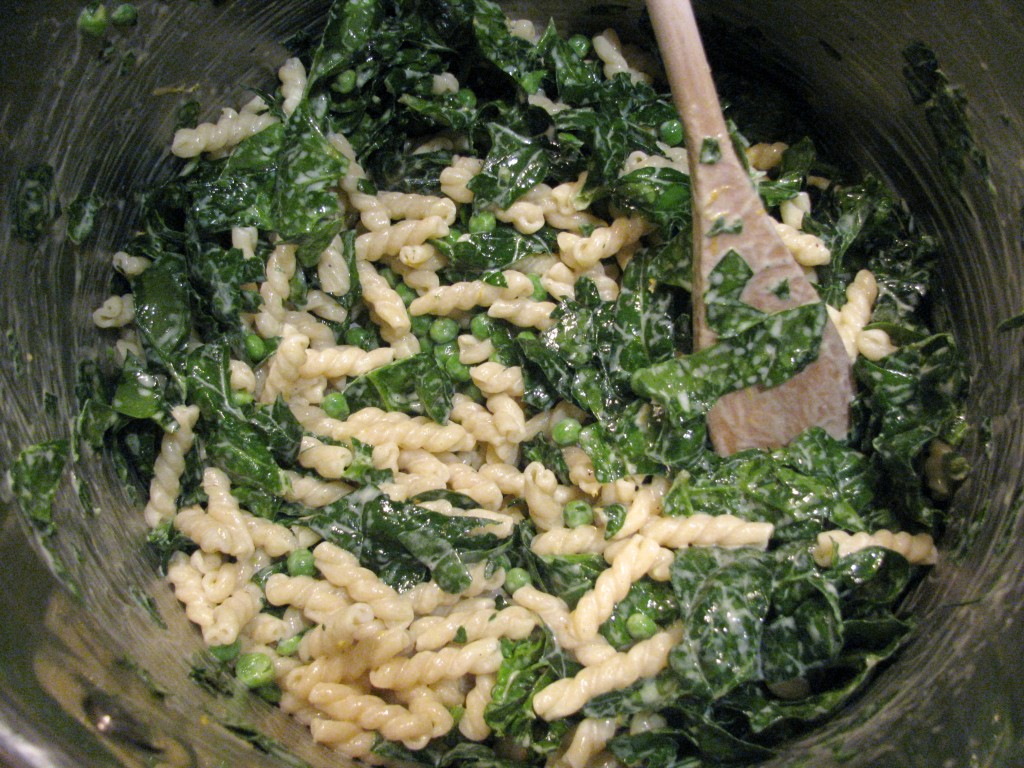 And, the pièce de résistance: toasted hazelnuts.  They take the dish over the edge: textural contrast, a punch of almost-bitter flavor to play off the richness of the cheese… what more could you want?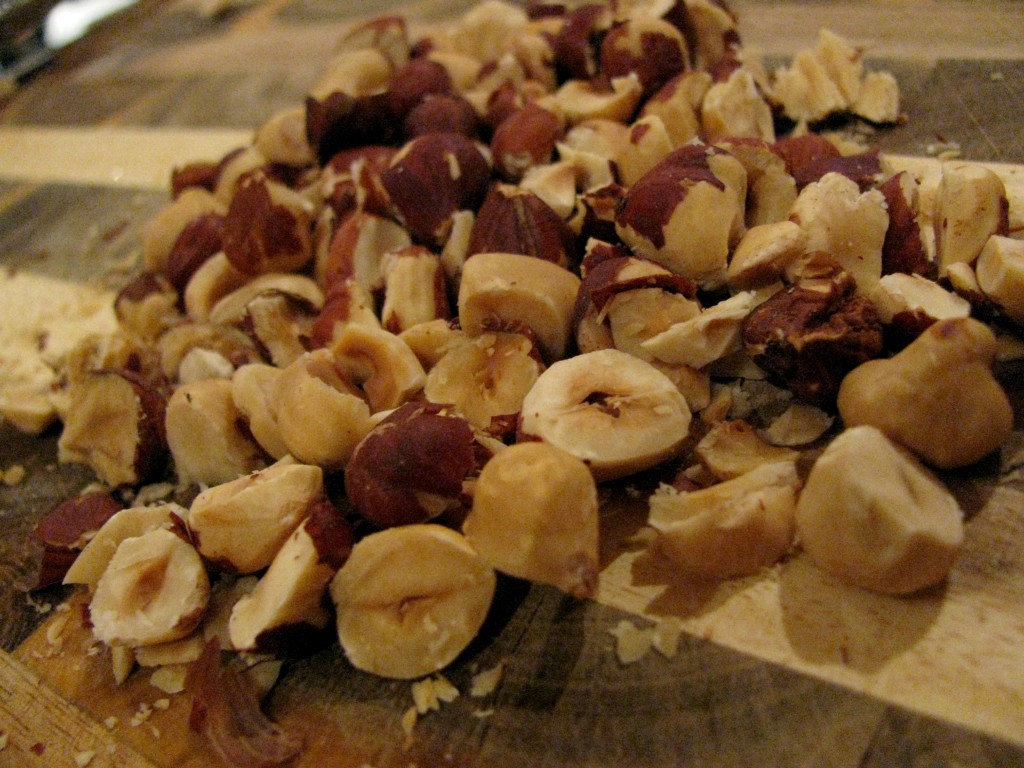 Grate Things may be gone, and I may be about 1000 miles away from my hometown, anyway, but that doesn't mean that my days of elegant lunching have to end.
Now if I could just figure out how to teleport home for a quick lunch date with Mom.  🙂
Pasta with Spinach, Peas, and Mascarpone
adapted from The Kitchn
1  lemon, zested and juiced (about 3 tablespoons juice)
1/2 cup mascarpone cheese
1/2 teaspoon salt
a few grinds of fresh pepper
1/4 teaspoon freshly grated nutmeg
1/2 pound pasta of your choice (gemelli and rotini are great for trapping sauce)
5 cups (loosely packed) fresh spinach, roughly chopped
1 cup green peas (slightly thawed if you bought frozen)
1/2 cup chopped, toasted hazelnuts
Combine the zest, lemon juice, mascarpone, salt, pepper, and nutmeg in a bowl. Whisk to combine.
Bring a pot of water to boil and salt generously. Cook the pasta until al dente, taking it off the heat about 1 to 2 minutes before you would normally remove it. Drain, reserving about 1/2 cup of the pasta water.
Return the pasta to the pot, and set over low heat. Stir in the mascarpone sauce. Add the green peas and spinach and toss so that the spinach begins to soften. Continue to cook and toss until the spinach is cooked. Top with the hazelnuts; serve immediately.