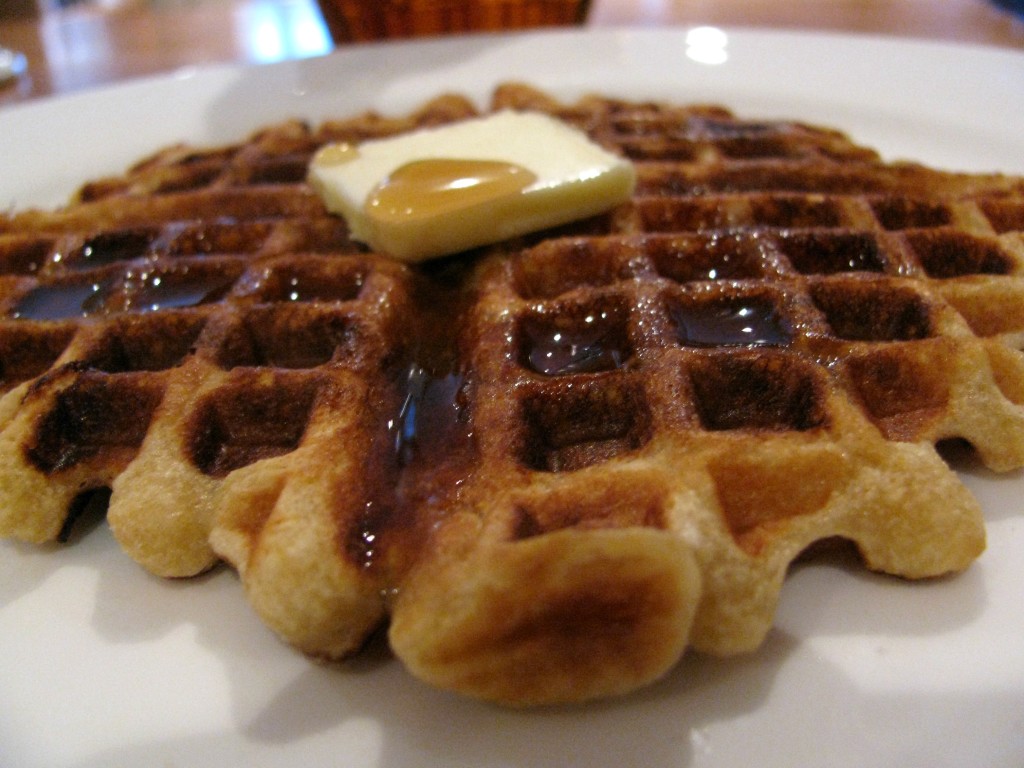 If you ask me, there's nothing better than breakfast.  Lunch is pleasant enough, and dinner certainly has its charms, but breakfast is a little bit magical, if you think about it.  Breakfast invites you to begin your day with intention– even if it's just a bowl of cereal and a cup of hot coffee, sitting down for breakfast means that your day begins with a deliberate act of self-care; instead of rushing frantically about the house, haphazardly getting dressed and throwing things in your work bag, and then bolting out the door to catch the bus, you're choosing to wake up just a bit earlier so that you can sit down and feed yourself.  Breakfast lets you linger over your coffee and enjoy the first few moments of an unformed day; whatever was bothering you yesterday, you've had a chance to sleep on it, and whatever lies ahead, you don't have to worry about it just yet. It's a little moment of peace that's available to you each and every morning.
Of course, some days, even a knockout breakfast can't keep the day from throwing a few rocks at you.  Today started with these waffles– fluffy, nutty, and completely satisfying– but still, by the end of the day, Alex and I were both bruised, battered, and worn down.  Literally.  While taking Moose out for an afternoon walk, I stepped on a patch of ice and fell flat on the pavement– my first slip on the ice of the winter.  I went home with a spooked puppy, a sore hip and elbow, and a bleeding hand, and I felt really sorry for myself until Alex walked in a few hours later, having just been knocked off his bike by a careless person who opened her car door into the bike lane.  What can you even do after a day like that?  We chose to cope with wonton soup, gin and tonics, and hot baths.
Having a super-snuggly puppy lounging with us on the couch didn't hurt, either.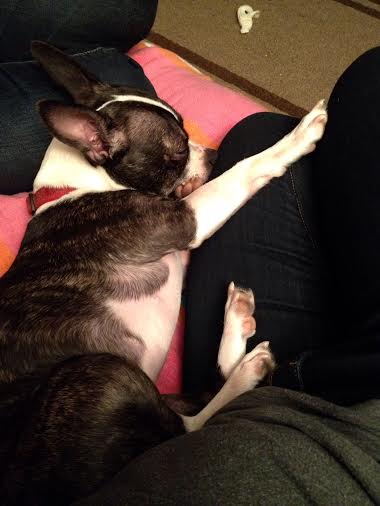 If I were a superstitious person, I might think that these pancakes were bad luck, but that's just not possible.  They are packed with too much goodness to be anything but restorative and nourishing and wonderful.  And with one small exception, they can probably be made with things you have in your pantry already.  The one exception is malt powder, which you can find in the grocery store next to the powdered milk; it's inexpensive, and once you have it, you'll be tempted to put it in everything.  I'm working on a funky malted milkshake which I hope to show you here soon, once I get it right… but more on that later.
All the dry ingredients hanging out in the bowl together remind me of soil stratification.  And that reminds me that someday, there will be weather warm enough to see soil again.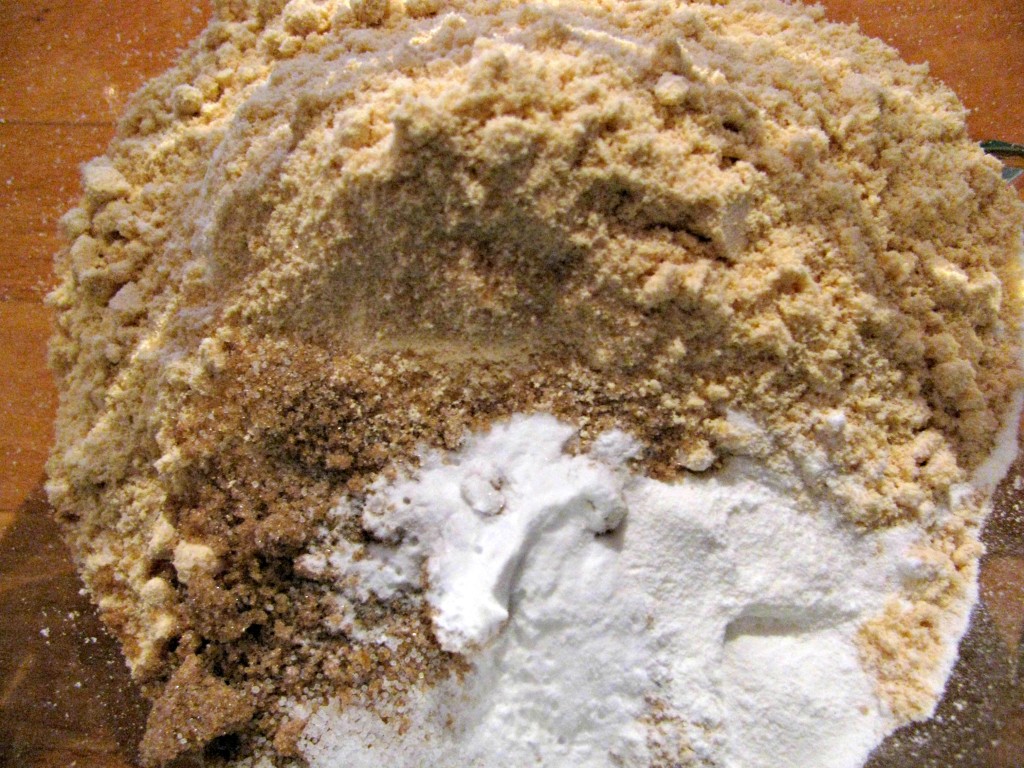 One thing about waffle batter: you have to be careful not to overmix the wet and dry ingredients, or the batter, and the resulting waffles, will become heavy and dense.  A gentle hand and a healthy dose of restraint will serve you well; just mix until everything is barely incorporated.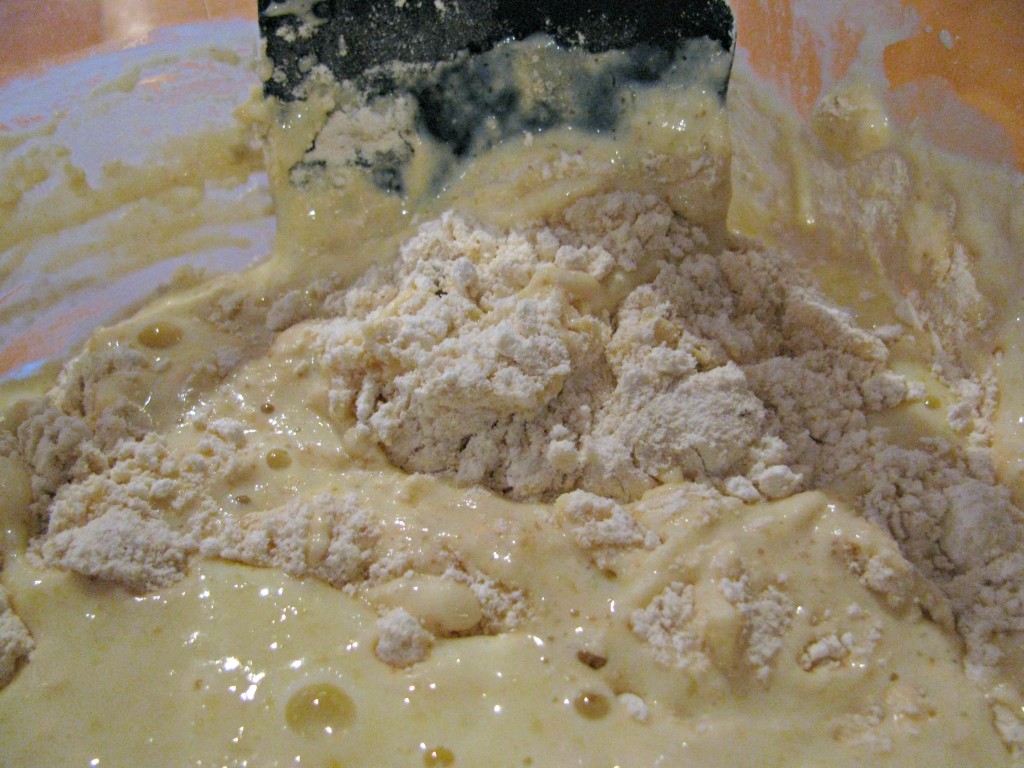 Also, the thing about making waffles is… you need a waffle iron.  No two ways around it.  I wished for one for several years before finally buying one, and once I did, I couldn't remember why on earth I waited so long.  Let that be a lesson to you– just go buy one now.  You'll be glad you did.
While you could just use this batter to make pancakes, and that would probably be delicious, a waffle offers a crispy, caramelized crunch that a pancake just can't.  I mean, look at those crusty corners: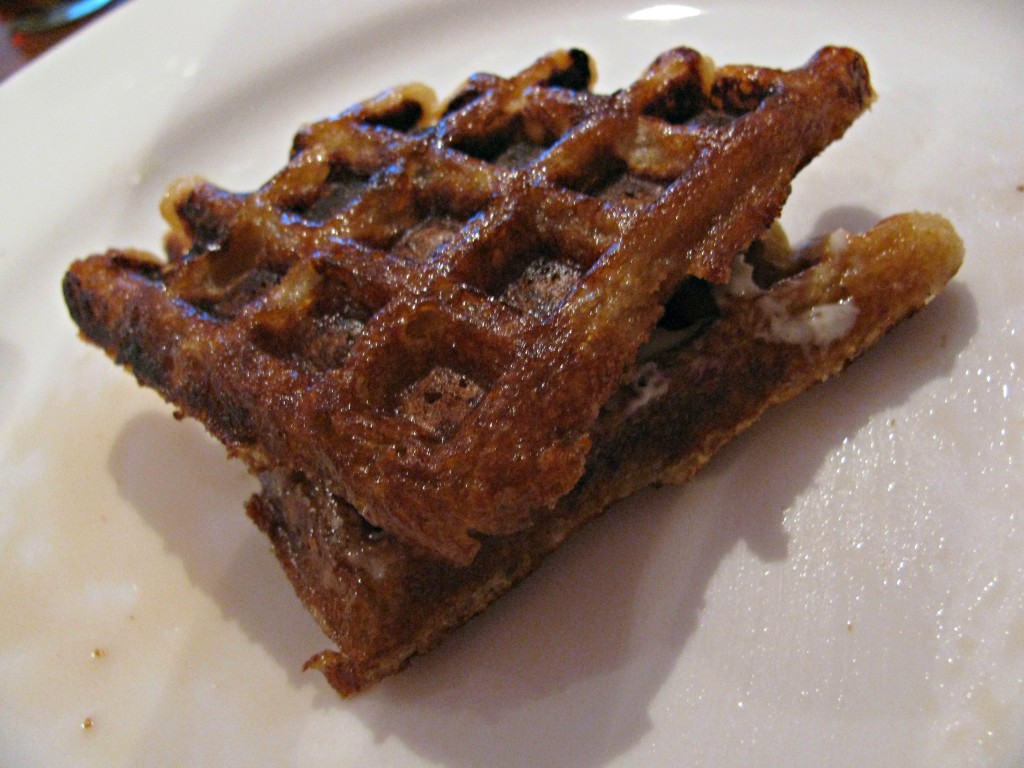 I apologize.  At this point I'm just throwing pictures of waffles at you for kicks and giggles.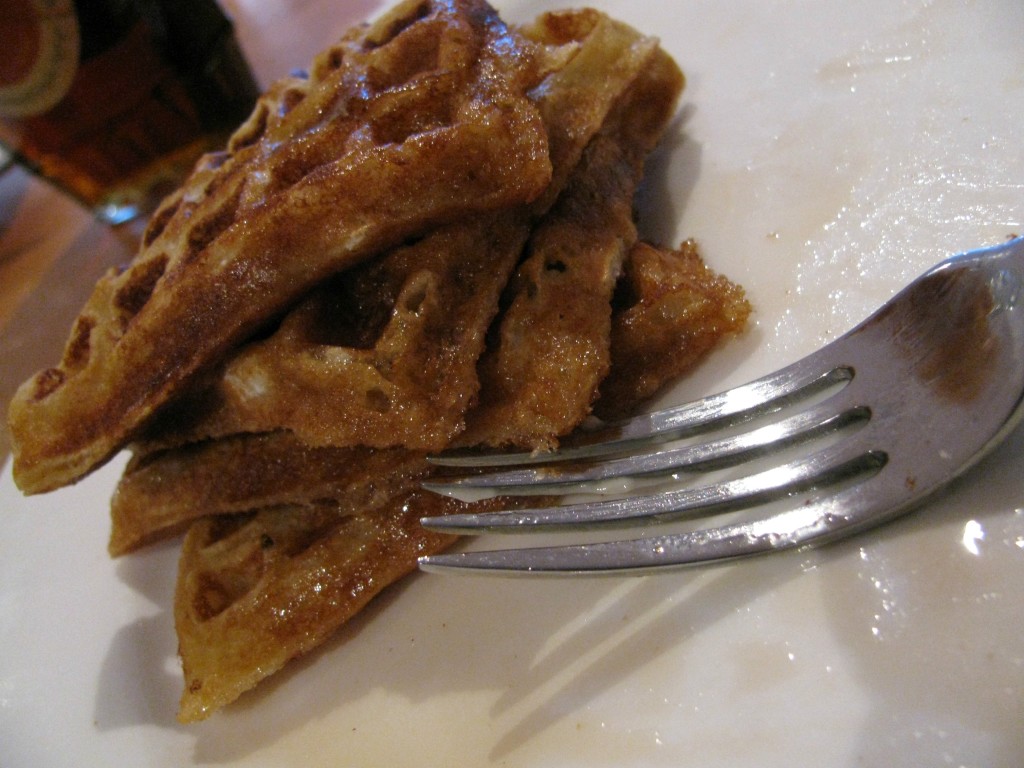 But after a day like today, I think I can revel in my morning waffles for just a bit.  Best wishes to all for a warm, happy week.
Malted Waffles
from Baked Explorations
1 cup all-purpose flour
1/2 cup malt powder
1 Tablespoon firmly packed brown sugar
1/2 teaspoon baking soda
3/4 teaspoon baking powder
1/4 teaspoon salt
1 large egg
1 1/4 cup buttermilk
3 Tablespoons unsalted butter, melted and cooled
maple syrup and butter for serving
In a large bowl, whisk together flour, malt powder, and next four ingredients.  In a separate bowl, whisk eggs, buttermilk, and butter.
Make a well in the center of the dry ingredients and pour in the buttermilk mixture.  Gently fold ingredients together until just combined– there should still be lumps in the batter.
Cook waffles according to waffle iron manufacturer's instructions, until caramelly brown and crispy.  Serve with butter and maple syrup.