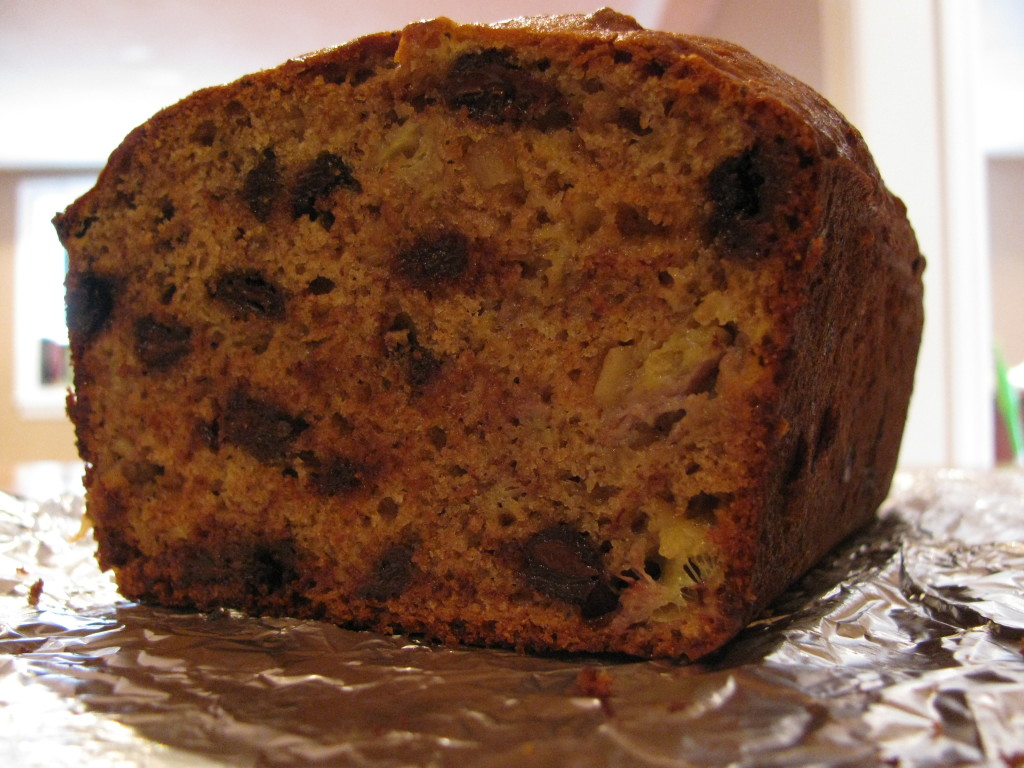 Every year around this time, all Bostonians take on a certain look: a few extra bags under the eyes, a hardening of the mouth, and slightly hunched shoulders.  It's March, but the sun refuses to peek out from behind the clouds, and the temperature insists on hovering around 25 degrees.  Most of the snow that's still hanging around has been gray and dirty for weeks, and there are patches of ice lurking on every sidewalk, just waiting to take you down.  It's a pretty depressing time.
However, there's a certain camaraderie that comes along with this mutual misery. "Stay warm out there!" says the cashier as he hands you your receipt.  You pretend-scoff and reply, "I'm not even sure that's possible."  "Hey, we're almost there," he assures you.  "Only a few more weeks until spring."  "Here's hoping!" You smile and wave over your shoulder.  At least we're all in this together, like an overcrowded subway car at 5pm.
In March, baking is more important than ever.  If you're going to be stuck inside, you better make sure that there are delicious treats in there to keep you comfortable.  Plus, the oven churns a little more heat into the apartment, so you can shed your sweater and wear short sleeves while you work.  Can't beat that!
This banana bread recipe is at once an homage both to the cold weather and the warmer days to come.  Super-sweet bananas provide a tropical flair, while spicy crystallized ginger reminds you of your rightful place in the Arctic (but comforts you while you're there!).  And chocolate chunks are tossed in, because… well, do you really need an excuse to toss in chocolate?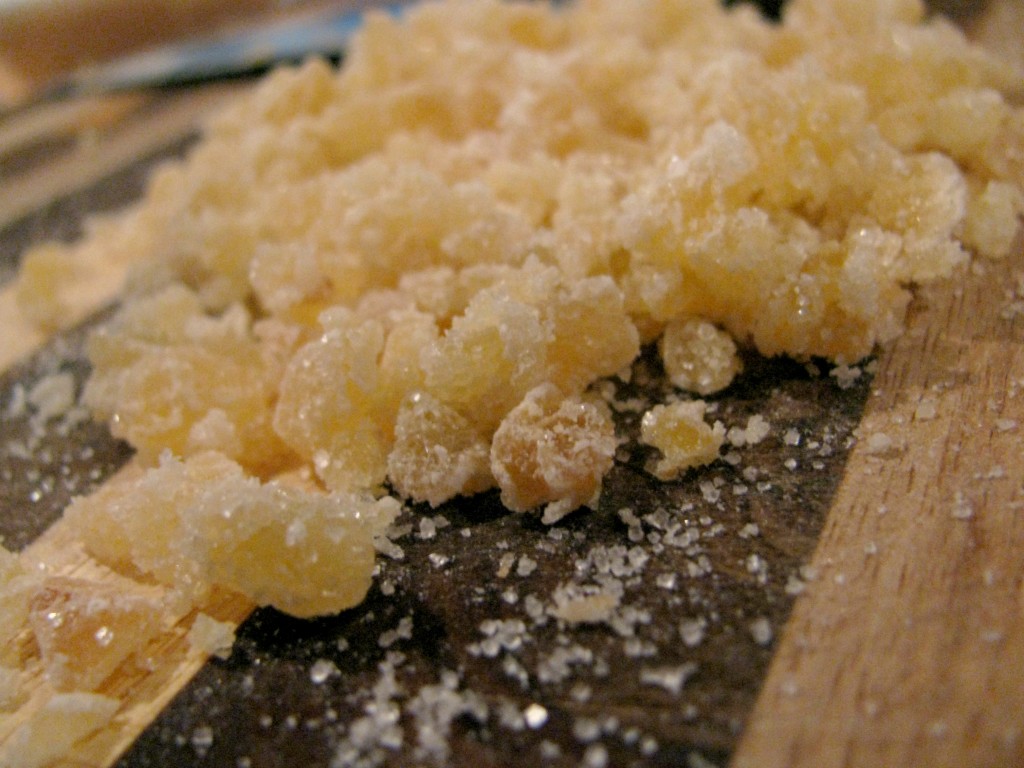 I also made two changes to the original recipe (from one of my favorite writers).  One of those changes you can probably guess (browned butter!), and the other (whole wheat flour) is to apologize to myself for all the simple carbs I've been eating lately… baguettes for lunch, pasta for dinner, Reese's Puffs for dessert.
I promise, once this bread comes out of the oven, you'll feel much better about the next few weeks of freezing cold temperatures.  I feel like I'm always harping on the way baked goods smell when they come out of the oven… but I actually left the apartment for a few minutes while the bread cooled, and when I came back, even I was impressed.  Seriously– it was heavenly enough to straighten even the most hunched pair of shoulders.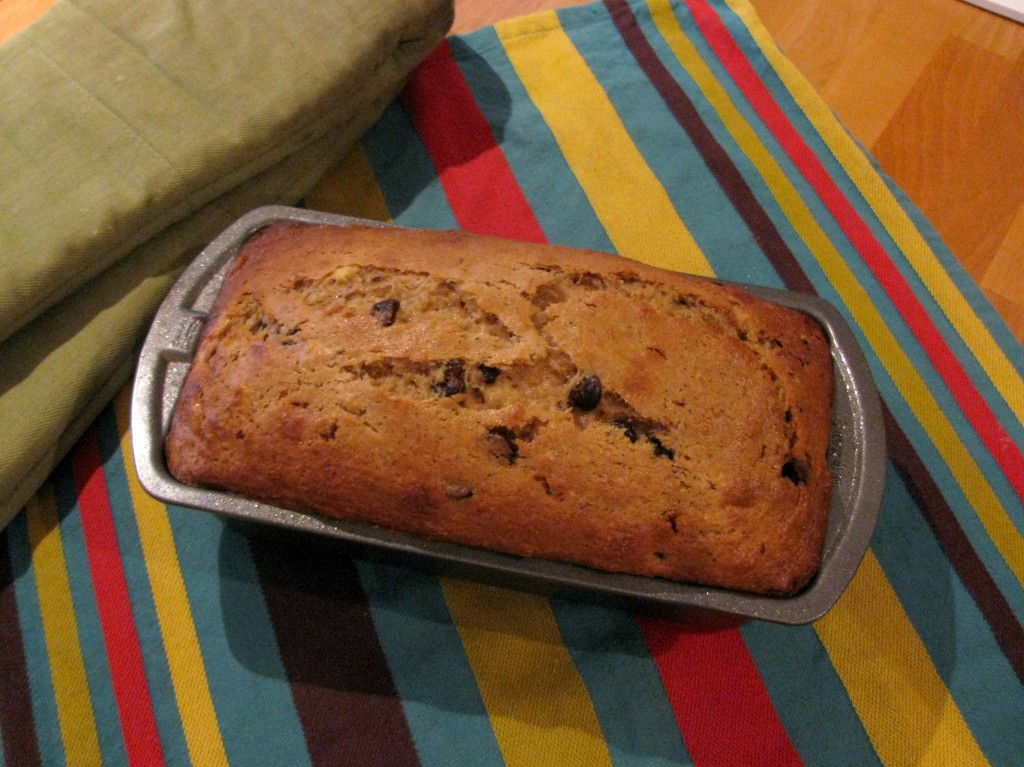 P.S. I know this totally breaks the flow of this post, but I had Ferris Bueller's Day Off playing in the background while I wrote, and I realized that this scene is even more uplifting than banana bread.  So just in case this post didn't cheer you… observe.
Whole Wheat Banana Bread with Chocolate and Ginger
adapted from A Homemade Life
6 tablespoons unsalted butter
1 cup all-purpose flour
1 cup whole wheat flour
3/4 cup sugar
3/4 teaspoon baking soda
1/2 teaspoon salt
3/4 cup semisweet chocolate chips
1/3 cup finely chopped candied ginger
2 large eggs
1 1/2 cups mashed ripe banana (from 3-4 bananas)
1/4 cup stirred plain yogurt (I used Fage 2%)
1 teaspoon vanilla extract
Place a rack in the center of the oven and preheat to 350°F.  Coat a loaf pan with cooking spray and set aside.
In a small skillet, brown the butter over medium-high heat.  Place in a heat-safe bowl to cool while you prep the remaining ingredients.
In a large bowl, whisk together the flour, sugar, baking soda, and salt.  Stir in the chocolate and minced ginger until well combined.
In a separate bowl, lightly beat the eggs.  Add the mashed banana, yogurt, browned butter, and vanilla; stir to mix.
Add the banana mixture to the flour mixture, and using a rubber spatula, gently fold the ingredients together, being careful not to overmix.  Transfer batter to the prepared pan.
Bake until the bread is well-browned and a toothpick or knife inserted in the center comes out clean, about 1 hour.  Allow to cool in the pan for five minutes, then turn out the pan and cool completely (or slice it up immediately).