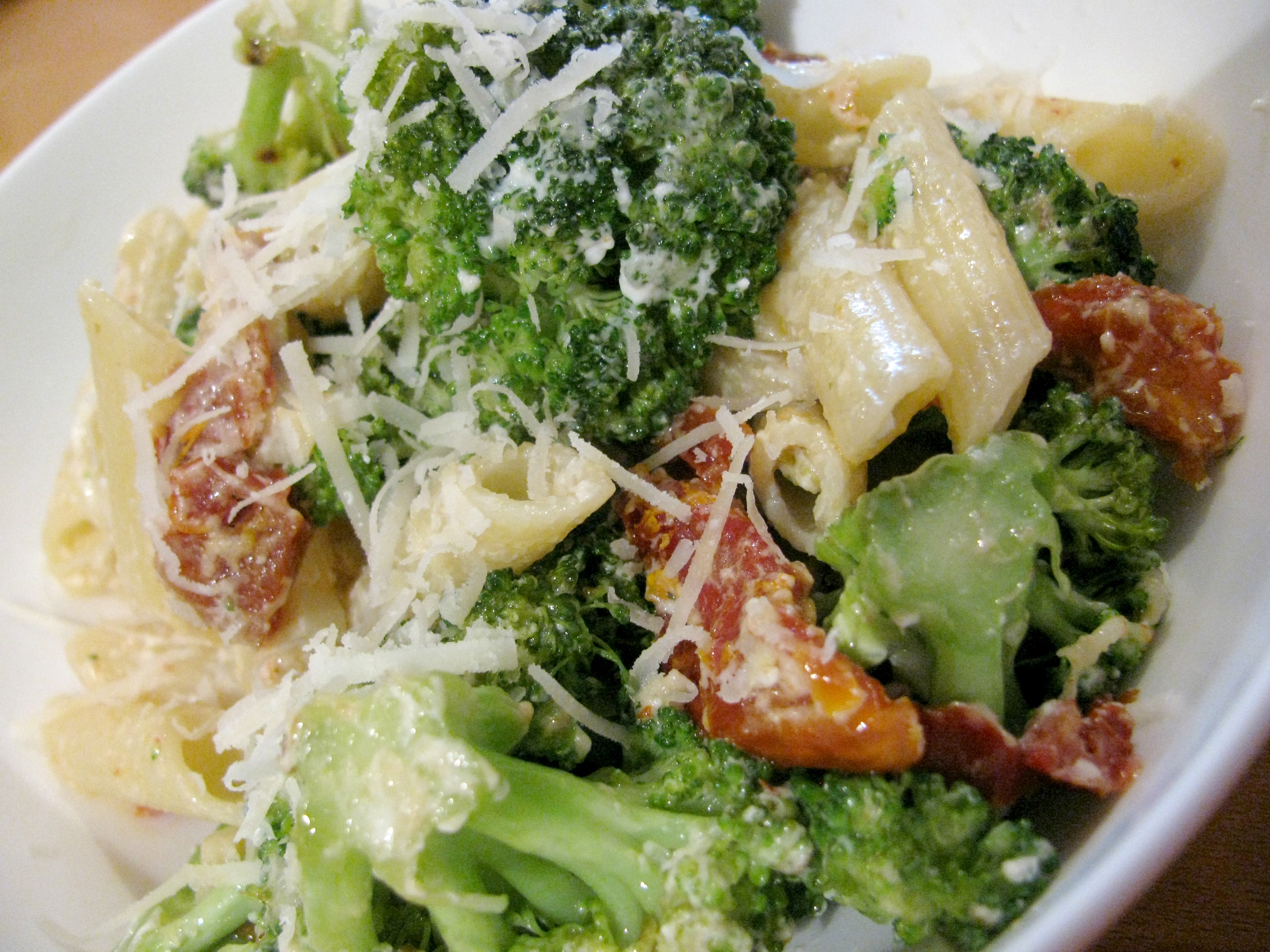 It's been a while since we've talked about jobs, hasn't it?  Let's talk about them again for a minute.
A couple months ago, I applied for a job that I really wanted.  Like, really wanted.  I wanted it enough that I was willing to give up my cheesemonger's life to take it, and you all know how much I love being a cheesemonger.  The application process lasted quite a long time, and last week, I finally learned that I did not get the job.  Enough time had elapsed between my most recent interview and the final decision that I had already accepted the dwindling likelihood of getting the position.  So when I got the official news, it was more of a confirmation of what I already knew than a letdown– but still, no one likes to have their hopes dashed.  So it was a glum day or two after the fact.
Shortly after I got the fateful rejection email, I hopped on my bike and headed into work.  I passed by Paradise Rock Club, a concert venue in my neighborhood, and saw "Metronomy" on their marquis.  I know next to nothing about the band Metronomy, except that they had one song that played on a near-daily basis at Banana Republic when I worked there a couple years ago.  My brain has a tendency to latch onto anything that's presented in rhyming, rhythmic verses, so just seeing the band name launched their song, "Everything Goes My Way," into my brain.  As I pedaled down Comm Ave, I started humming the tune, and the words played along in my head: "I'd given up on you/ You shot a hole in my heart straight through/ When you pushed me aside, three weeks I cried/ But now you've got me back, you know I'll never up and run/ Yeah, I'll stay here, I'll stay right here/ And now everything goes my way/ It feel so good to have you back."  File that under songs I can't believe I like.  I'd like to tell you a story about how, in the context of my disappointment, I found a particularly significant nuance in the lyrics, but the truth is, I just found it comforting—both the easy recollection of lyrics I haven't heard in over a year, and the upbeat, everything's-gonna-be-fine message they convey.
So that's a lot like pasta.
But really!  Sometimes very simple things can be hugely comforting.  This recipe boils down to a small collection of a few very good things that, when put together in a pan, become one very good thing.  No complicated technique, no obscure or fancy ingredients.  Just simple goodness.  All the accomplished chefs in all my many cookbooks harp on the fact that good cooking is all about taking excellent ingredients and doing very little to them—and this pasta is proof that that philosophy works.
All the ingredients fit together on one cutting board: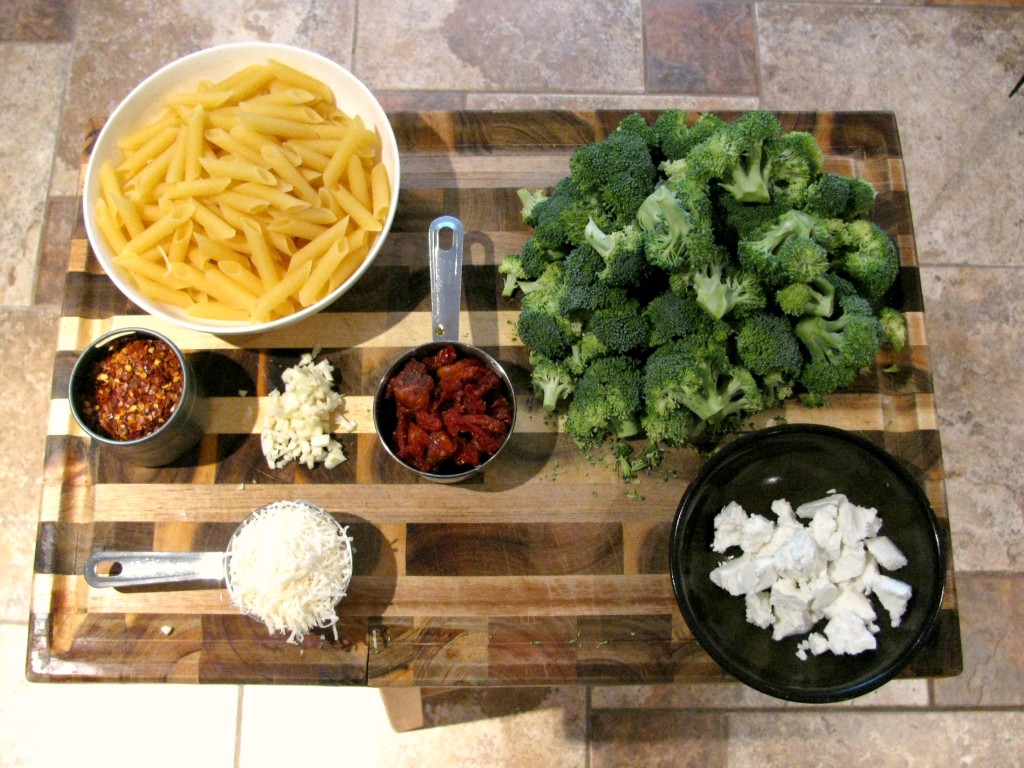 It's a collection of some of my favorite things, but I get especially excited about the sundried tomatoes.  Ever since I first tried them, in a dish not so different from this one, they have been one of my "clincher" ingredients—by which I mean, if I see them mentioned in a dish on a restaurant menu, I'll almost certainly order that dish.  I love their chewy texture, and their intensely savory, almost-bitter flavor.  It's everything I love about tomatoes, but amped up.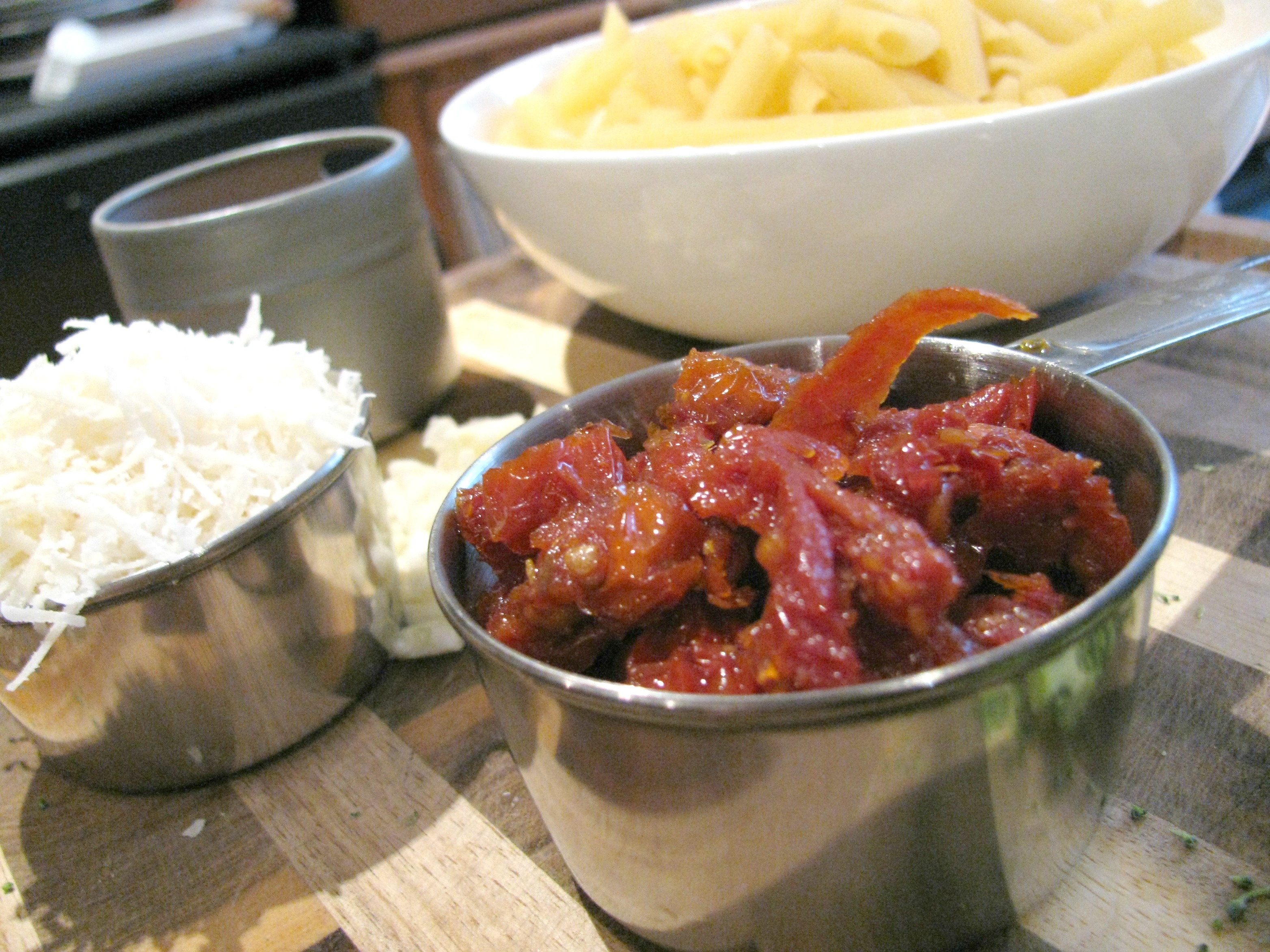 The other component that makes this dish sing is a garlic- and cracked pepper-infused olive oil, which you'll make first thing and let steep while you're preparing the rest of the meal.  It adds a gentle heat and toasty garlic flavor to the dish.
Next up is the broccoli, which you'll cook over medium-high heat until it softens.  In the process, it will start to brown, which is a wonderful thing; the browning adds yet another toasty note to what is otherwise a really brightly flavored meal.  And, because you'll be cooking so much broccoli at once, it generates a bit of steam, which keeps the browning controlled.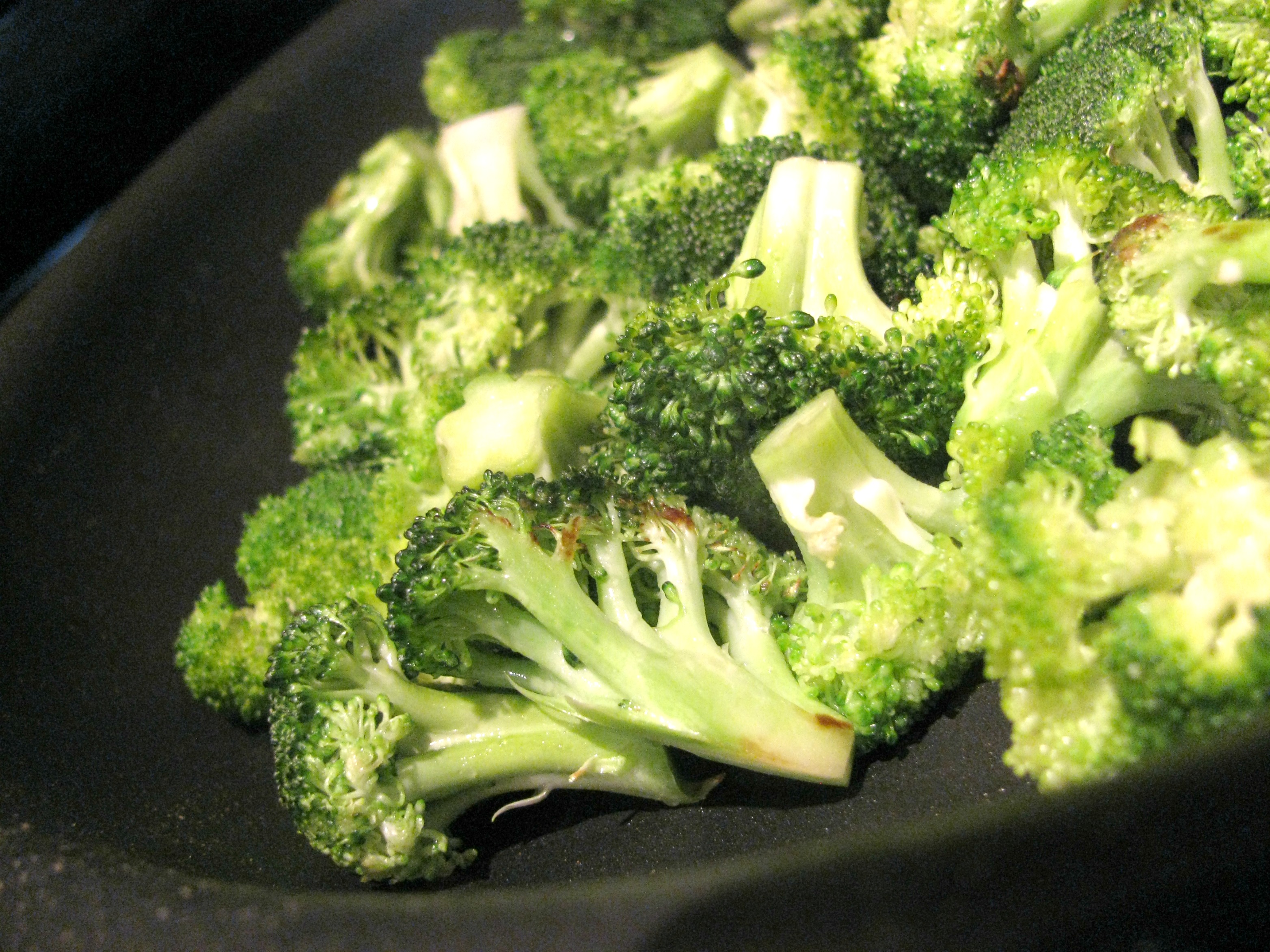 Once the broccoli is done, all that's left is to toss in the remaining ingredients, stir until the sauce gets silky, and serve (preferably with something cold to drink– iced tea if you like, white wine if you're feeling fancy).
Hats off to simple comfort.
Penne with Sundried Tomatoes, Goat Cheese, and Broccoli
from The Fresh & Green Table
1/2 lb penne pasta
5 Tbsp olive oil
1 Tbsp minced garlic
1/4 tsp cracked red pepper flakes
1 lb broccoli florets, cut into bite-size pieces
1/2 cup thinly sliced, drained sundried tomatoes
2 oz crumbled goat cheese
1/3 cup grated Parmigiano-Reggiano
Prepare pasta according to package directions, reserving about 2/3 cup of the cooking water.  Keep pasta warm while preparing remaining ingredients.
In a large nonstick skillet, heat 3 Tbsp olive oil over medium-low heat.  Add garlic and red pepper flakes and cook, stirring often, until the garlic begins to simmer.  Cook for about 30 seconds– long enough for the flavors to meld, but not long enough for the garlic to brown.  Pour oil mixture into a heatproof bowl, and wipe the pan with a paper towel.
Return pan to heat, add remaining 2 Tbsp olive oil, and raise heat to medium-high.  Add broccoli and 1 tsp salt, and stir well.  Cook, stirring occasionally, until broccoli has softened and begun to brown.
Pour 1/3 of the reserved pasta water into the pan with the broccoli, add the sundried tomatoes, and cover the pan with a lid.  Continue cooking for about 30 seconds, until the water has simmered down.  Uncover, and add pasta, 1/4 tsp salt, and the garlic-infused oil.  Toss to combine, then add the goat cheese and most of the Parmgiano-Reggiano.  Add another tablespoon of pasta water and continue stirring until the goat cheese softens and the sauce gets creamy.  Garnish with remaining Parm and serve.