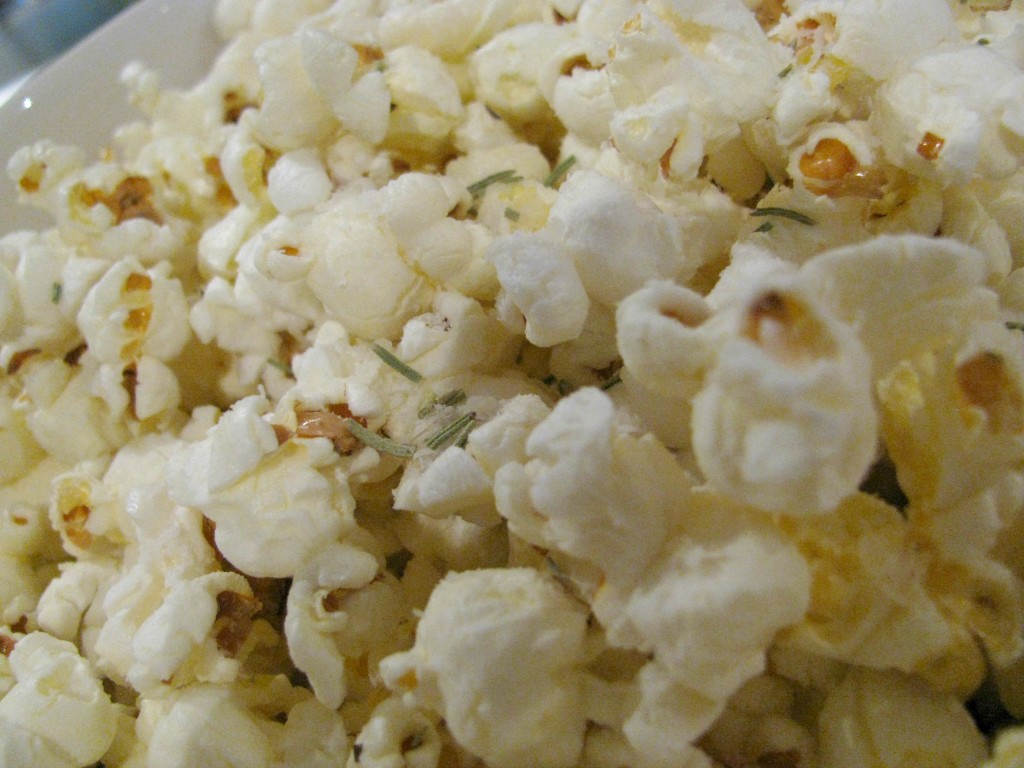 Do you guys (or gals, I suppose) remember American Girl Magazine?  I assume it still exists, but presumably the format and content have changed since I last read it, oh, about 17 years ago.  I was an avid reader back in the day– AGM had craft tutorials, advice columns (for all those pressing pre-tween problems), exclusive, magazine-only American Girl stories (ooooooh!), and my favorite, pull-out paper dolls modeled after actual readers.  In retrospect, one of the magazine's most interesting features was its pen pal program.  Back in the old days before magazine readers could connect with each other via the internet, American Girl offered to set up pairs of readers as pen pals– all you had to do was submit a small photo of yourself and a list of your basic stats (name, age, favorite color, hobbies), and they'd send it to a reader from across the country and send that reader's packet back to you.
I had two pen pals, Corey from Wapp Falls, NY, and Lisa from Abington, PA.  I don't remember much about Corey, but I remember Lisa pretty well.  She always had the cutest stationery and stickers, which she told me she bought at a local Korean store.  We talked about the basic stuff– what we did for fun, what our schools were like, what we got for Christmas, and all that.  We wrote back and forth for at least a year before our pen palship fizzled.
These days, I have another pen pal, Emily– but the difference is that I actually do know her.  We went to college together, but we were separated by a couple years, so I knew her mostly by reputation and through mutual friends.  Our in-person interactions must have been few, but I always admired her.  I don't remember exactly how our friendship finally began, or how the whole paper correspondence thing got started, but her letters have brightened my mailbox for a couple of years now.
A few months ago, Emily passed along to me a British cookbook called After Work Cook, by Carina Cooper.  It's full of quick, healthy recipes that you can easily put together (you guessed it) after work.  I've loved flipping through it– it's full of charming British turns of phrase ("a doddle to deal with," "I'm potty about…", "one of those natty little egg slicers," etc.) and tasty-looking dishes. You do have to convert all the ingredient amounts from the metric ones listed, but a little math never hurt anyone.
There's one recipe in After Work Cook that particularly stuck out to me, because it involves Halloumi, a sheep's milk cheese that I've carried at work since I started cheesemongering, but had never tasted.  Halloumi's claim to fame is that it browns when cooked instead of melting, and since I don't do a lot of cooking at work, I'd just never given it a shot.  I brought some home this weekend and decided to cook it up for lunch today, according to AWC's recipe, with sundried tomatoes, scallions, and cilantro.  I was so excited about this dish, and it turned out beautifully: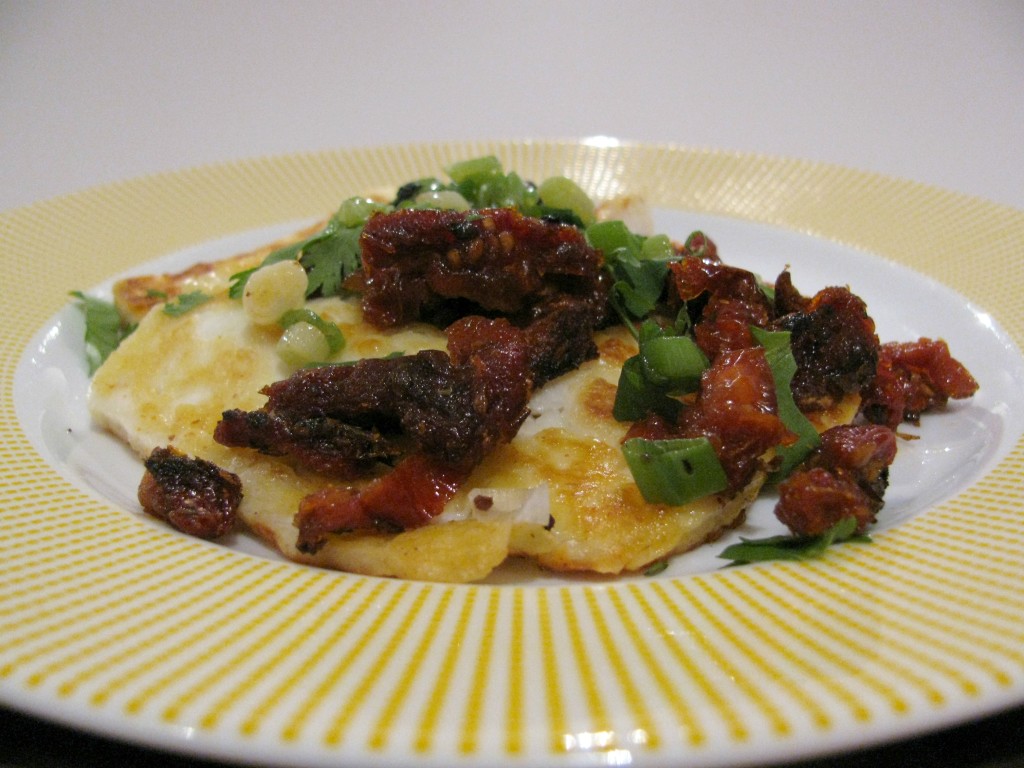 But the problem is, it turns out I don't like Halloumi.  At all.  Maybe I overcooked it, or maybe I spent too much time taking pictures instead of eating it right away, but it was super rubbery and just… so… SALTY.  The pictures turned out so nicely that I kind of wanted to write a post about it anyway and pretend that I liked it, but that just seemed wrong.  But I was also excited to write a post about my pen pal and the lovely book she gave me (which I will still use for all non-Halloumi-containing recipes), so it seemed a shame to let that go completely.
Since I had only eaten a few bites of my lunch, I decided to make my go-to backup meal: stovetop popcorn.  That's when I remembered that Emily loves popcorn, and that I had sent her a box of Quinn rosemary parmesan popcorn several months back.  Quinn Popcorn, which is made in Arlington, MA, is ridiculously tasty and all sorts of environmentally-friendly, so if you see it in the store, be sure to snap some up.  But it's not widely available in all parts of the country, so I figured it couldn't hurt for me to step in and show you a good substitute.
To get about the same amount of popcorn you'd find in a standard microwaveable bag, you'll need a 2-quart (or thereabouts) saucepan with a lid; put about 1/4 cup of olive oil and 1/3 cup of popcorn kernels in the pan, cover it, and place it over medium-high heat.  Nothing will happen for a few minutes, so go ahead and assemble the topping.  Combine about 1 teaspoon of dried rosemary, 3 tablespoons of grated parmesan, and a few pinches of salt in a mortar and pound everything together with a pestle to crush the rosemary.  If you don't have a mortar and pestle, you can mix the toppings in a bowl; just crush the rosemary between your fingers as you add it.  And a word on the parmesan: if you have some scraps of Parmigiano-Reggiano in the fridge, use 'em, but the pre-grated stuff is also perfectly good.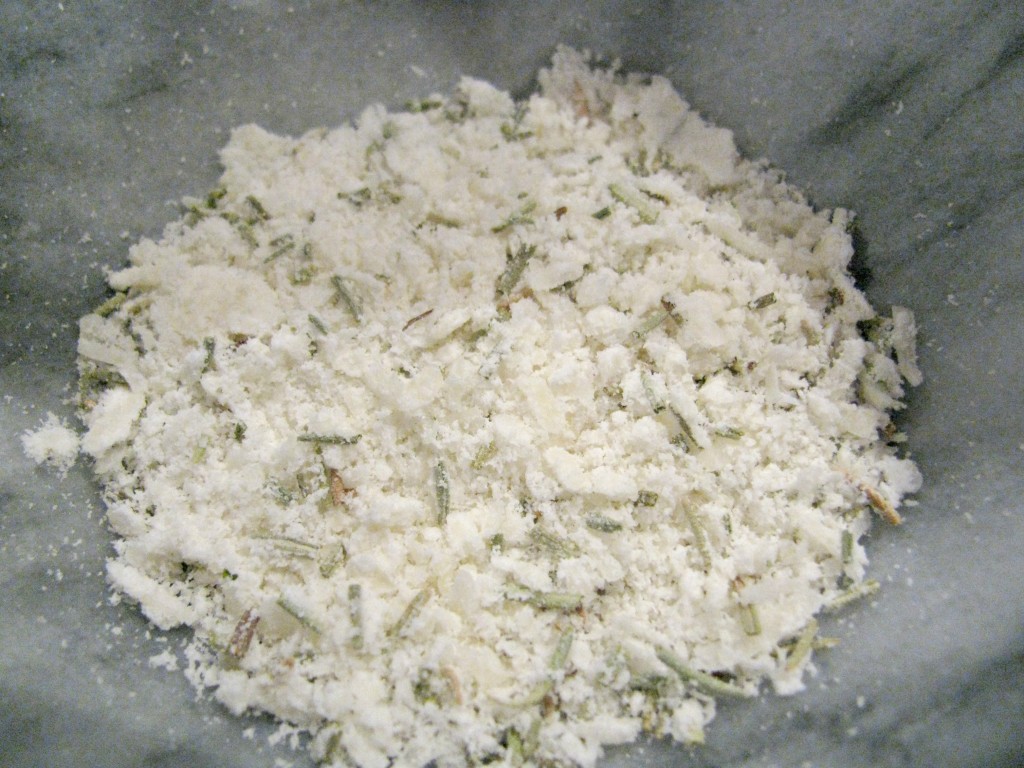 After a minute or two on the stove, a few of the kernels will pop.  Once you hear five or six pops, hold the lid on the pot (while wearing oven mitts) and give it a good shake.  Let it keep popping, shaking every few seconds, lifting the lid ever so slightly to let steam escape once or twice.  Once the popping slows, or when you shake the pot and feel that it's full, remove it from the heat.  Pour half the popcorn into a bowl and add half the topping; add the rest of the popcorn, the remaining topping, and give the whole thing a good toss.
And there you go!  It takes a little more effort than Quinn's microwaveable version, but it's a worthy substitute.
And the puppy approves.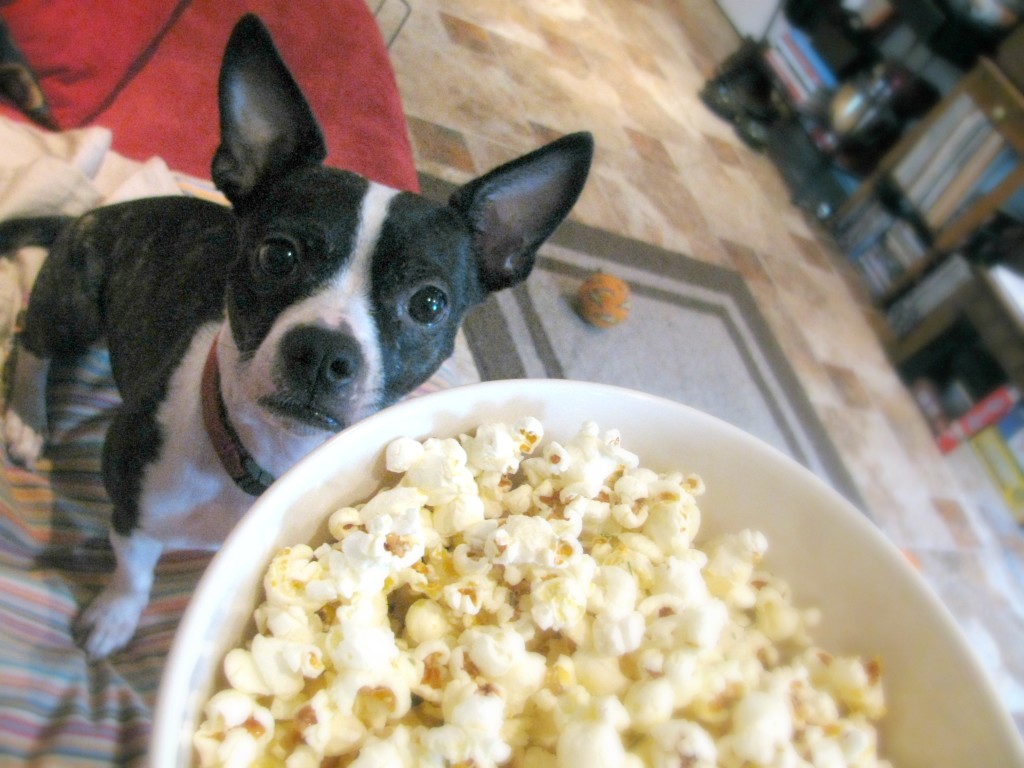 Rosemary Parmesan Popcorn
1/4 cup olive oil
1/3 cup popcorn kernels
1 teaspoon dried rosemary
3 Tablespoons grated parmesan
salt to taste
Combine olive oil and popcorn in a 2-quart saucepan; cover and place over medium-high heat.
While the oil and popcorn heat, combine rosemary, parmesan, and salt in a mortar; pound gently with a pestle to crush rosemary and combine ingredients.  Alternatively, mix ingredients in a small bowl, crushing the rosemary with your fingers as you add it.
After about a minute over the heat, the popcorn will start to pop.  After the first five or six pops, put on oven mitts, hold the lid on the pot, and give it a shake.  Return pot to heat and continue cooking, shaking every few seconds, until popping slows or the pot fills with popped kernels; this should only take a minute or two.
Remove pot from the heat and carefully remove lid; lots of steam, and possibly a couple of late-popping kernels, will escape.  Pour half of popcorn into a large bowl and top with half of rosemary parmesan mixture.  Pour remaining popcorn and topping into bowl, and toss to combine.