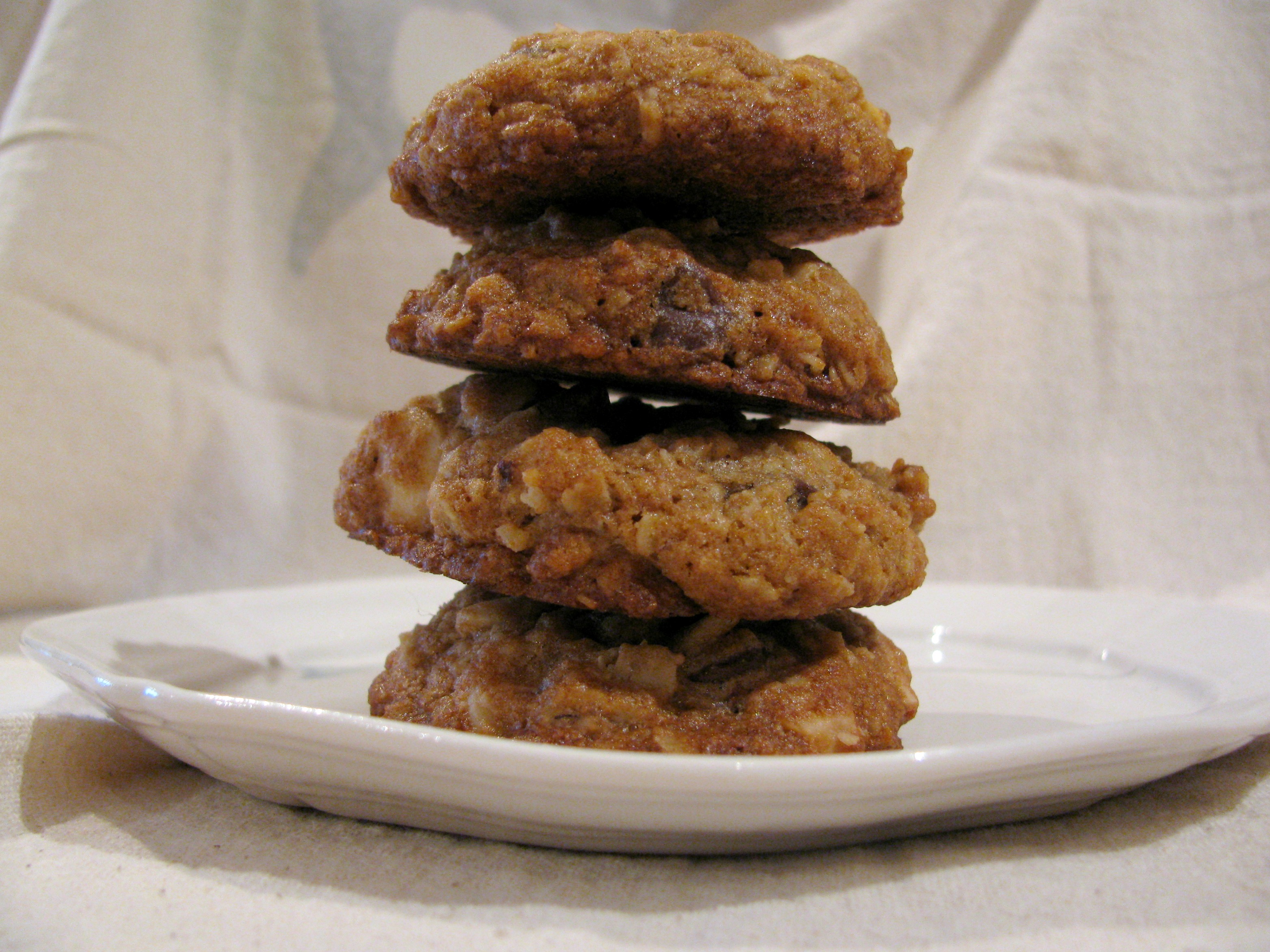 Things that will sort out a flustered soul: 1) puppy snuggles. 2) spontaneous road trips. 3) spontaneous road trips with your puppy. 4)  spontaneous road trips to pick up your husband who has been away for a week. 5) chocolate chip cookies.
On Saturday, I woke up believing that Alex would be returning home the next day, late in the afternoon.  By 10am on Saturday, I had a Zipcar reserved, I had cut my shift at work short, and I was making preparations to go fetch him that evening.  I had been longing to take a quick trip in a car for weeks (relying solely on a bicycle and public transit can start to feel stifling after a while), and what better opportunity than to go retrieve my husband, with Moose in tow?  It was a picture-perfect trip: a gorgeous drive across the state of Massachusetts, passing through the Berkshires, and ending up at the Hotchkiss School in Connecticut, a scenic masterpiece in its own right.  And having Alex back at home put me in a super cheerful mood– the kind of mood that calls for fresh-baked cookies.
I'm sort of struggling to describe these cookies in a way that points out their hearty attributes without making them sound like a bummer.  They're full of good, healthy things, like whole wheat flour, wheat bran, and rolled oats, but I don't want to give the impression that they're any less indulgent than a cookie from the bakery around the corner.  They're chewy, rich, nutty, and packed full of chocolate– and they just happen to be a tad more wholesome than your traditional chocolate chip cookie.
Could you do without the wheat bran in this recipe?  Yeah, probably.  But bran totally deserves a place in your pantry, for reasons we will discuss next week– so you might as well go ahead and buy a bit now.  It's great for baked goods, obviously, but it's also delicious sprinkled on top of yogurt or ice cream for a bit of added crunch and toasty flavor.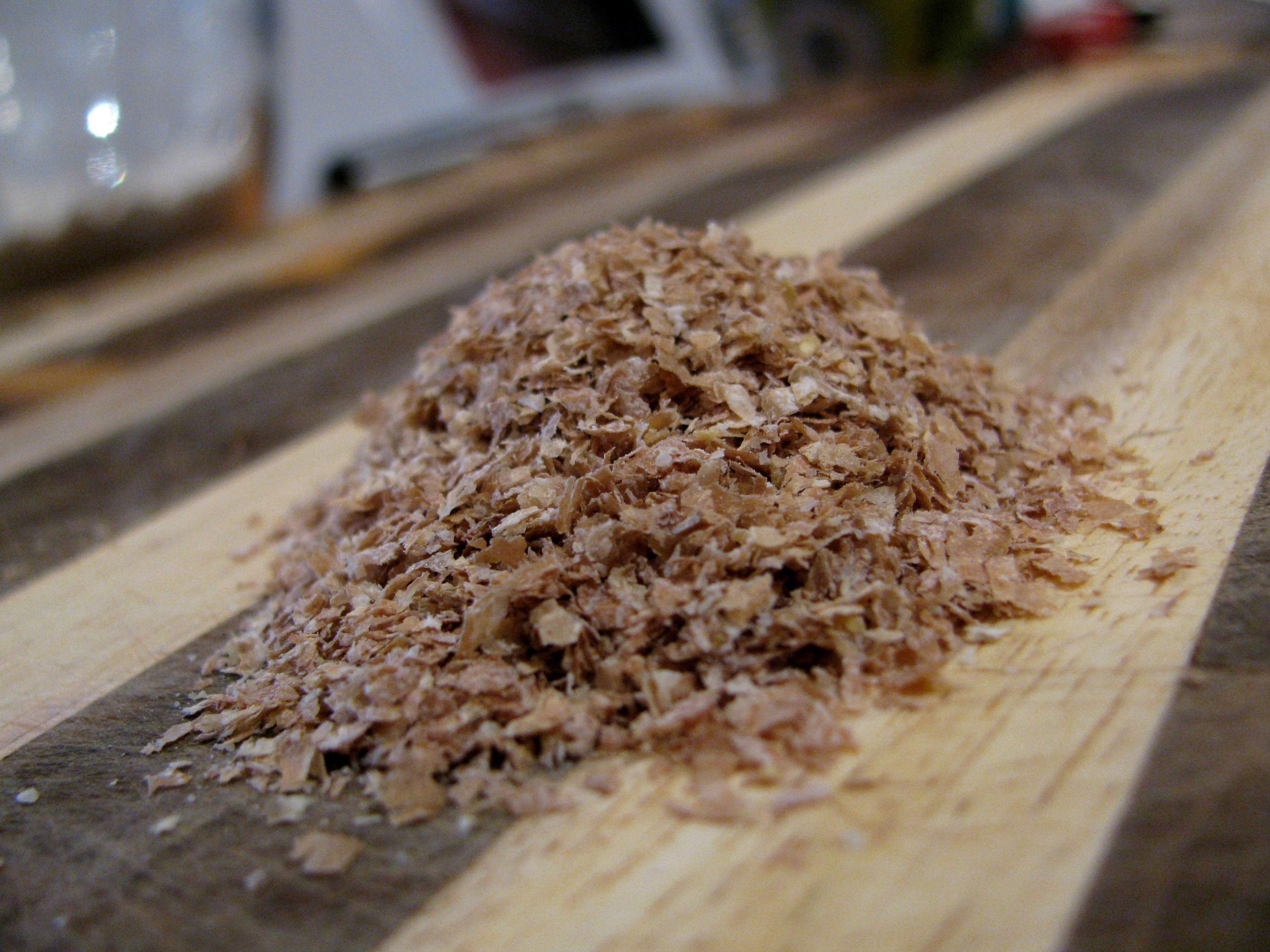 These cookies are also chock full of toasted hazelnuts.  Their flavor plays nicely off the bit of coffee that goes into the batter (you won't taste the coffee– it's just there to add a bit of darkness and depth to the cookies).  Once you've chopped the hazelnuts, you'll notice lots of fine flakes in addition to the bigger chunks.  You can sift the chopped nuts if you want to remove the flakes (pick them up a few at a time with a slotted spoon and let the bits fall through), but I prefer to add them– it bumps up the nutty flavor even further.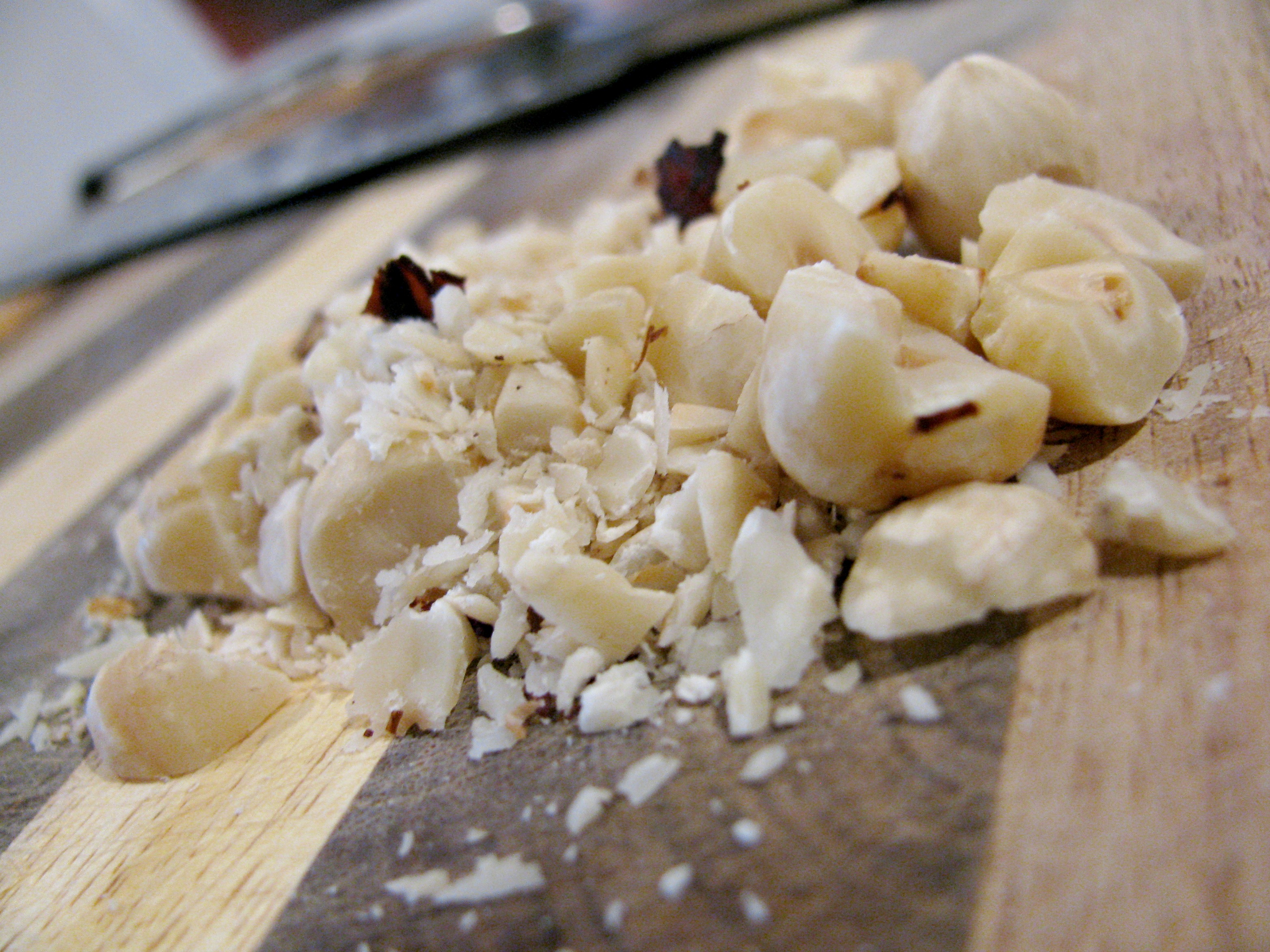 These cookies absolutely made my day– and that's a bold statement, given how great a day I was already having.  Make these the next time you're feeling cheery– or the next time you wish you were.  I'm pretty sure they'll fix you right up.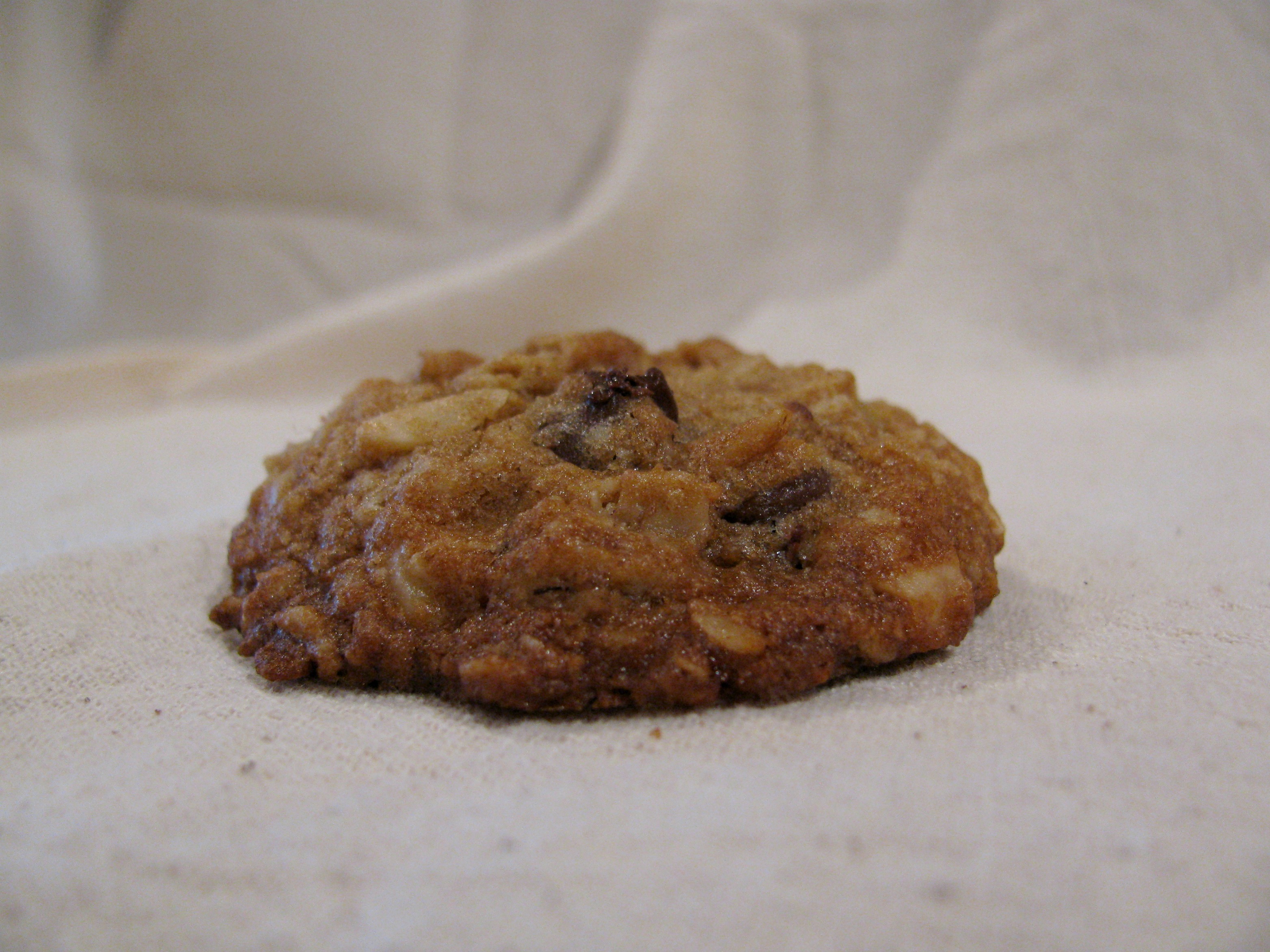 Chocolate and Coffee Whole Wheat Cookies
adapted from The Chocolate Box
3/4 cup unsalted butter, softened
1 cup brown sugar
1 egg
1/2 cup all-purpose flour
1/2 cup whole wheat flour
1 Tbsp wheat bran
1 tsp baking soda
pinch of salt
1 1/3 cups semisweet chocolate chips
2 cups rolled oats
1 Tbsp strong coffee
2/3 cup hazelnuts, toasted and coarsely chopped
Preheat oven to 375°F.  Line a baking sheet with parchment paper.
Cream the butter and sugar in the bowl of an electric mixer until fluffy.  Add the egg and beat well.
In a large bowl, combine flours, bran, baking soda, and salt.  Add to the butter mixture and stir on the mixer's lowest setting until most of the flour mixture is incorporated (this will prevent the flour from flying all over your kitchen).  Increase mixer speed and beat for about a minute more.  Add chocolate chips, oats, coffee, and hazelnuts and mix at low speed until combined.
Drop dough by the Tablespoon onto the prepared baking sheet, leaving about two inches between each cookie.  Bake for about 10 minutes, until the cookies are brown around the edges and just set in the middle.