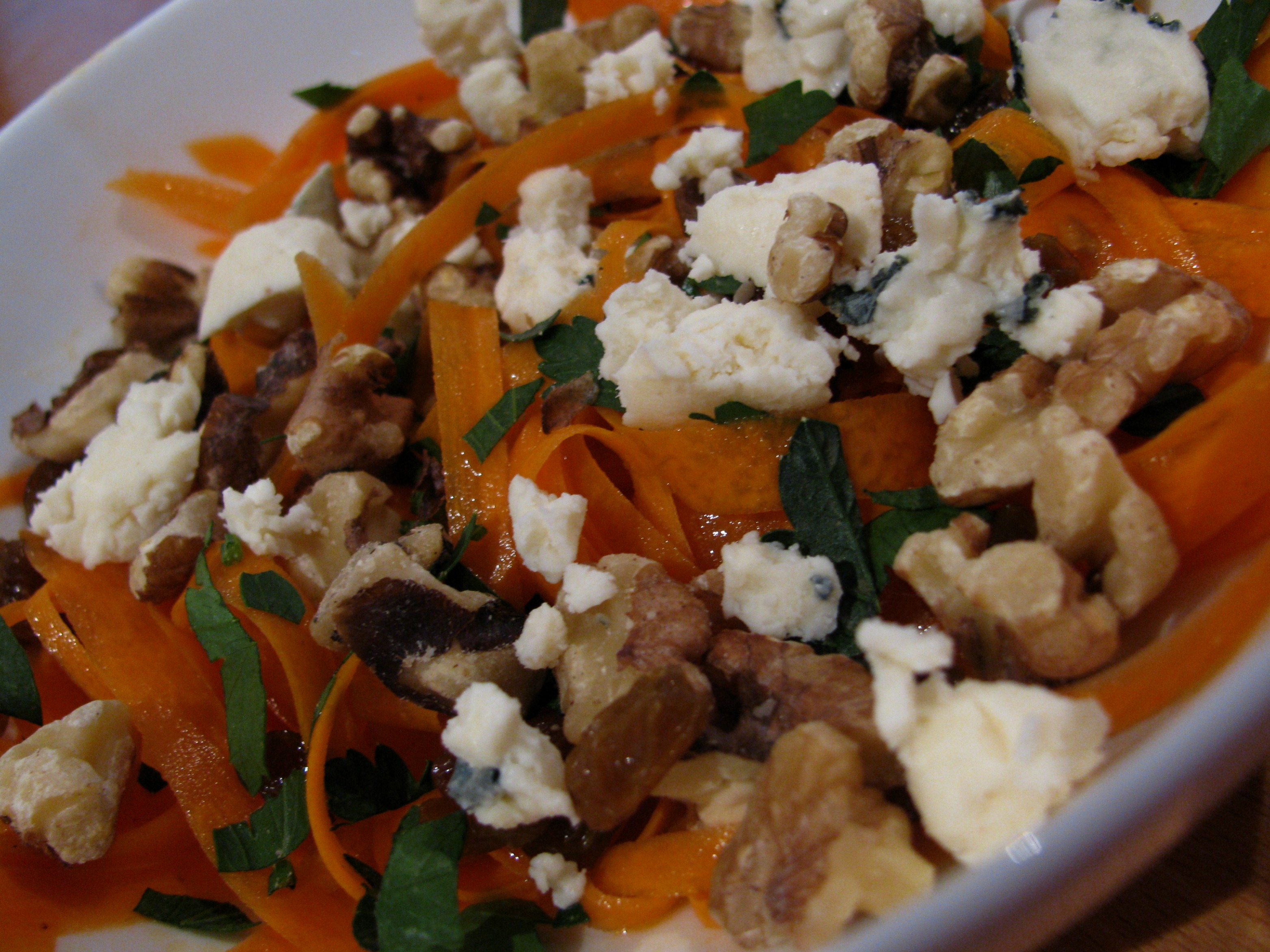 First, before we get started here, I just want to say: I know.  I know.
If you're familiar with carrot raisin salad, you probably picture it as a gloppy mess bound together by mayonnaise, possibly with the horrifying addition of chunks of canned pineapple.  I swear to you, that's not what this is.
This is my best attempt at replicating the carrot raisin salad at Sweet Cheeks Q, the closest thing to Southern barbecue available in Boston.  At Sweet Cheeks, in addition to your barbecued meat of choice, you have the option to order a "hot scoop" (collards, mac and cheese, baked beans, etc.) and a "cold scoop" (cole slaw, potato salad) to go along with it.  I never would have ordered the carrot raisin salad, but it came highly recommended, and as soon as it arrived at my table, I could see that there was absolutely no gloop involved (and thankfully, no pineapple).  Instead, it's a perfect mix of textures and flavors; you get crunch from the carrots and walnuts, sweet chewiness from the raisins, and a hit of cool creaminess from the blue cheese, while parsley adds color and a slightly bitter bite.  A simple red wine vinaigrette ties everything together.
The only painstaking part of this process is shredding the carrots.  If you have a food processor, that would make quick work of the task.  A mandoline might also speed up the process, but I just use a Y-peeler.  It takes some time, but it turns the carrots into perfectly-sized ribbons.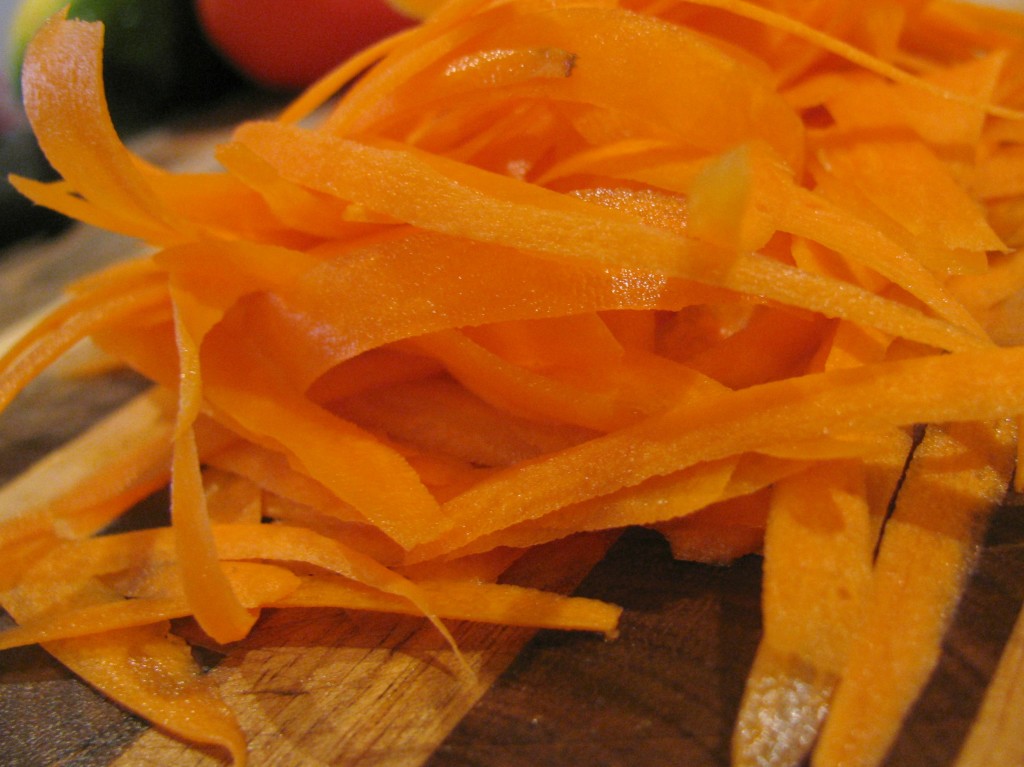 The crunch of the walnuts is one of the best parts of the salad, so I think it's best to toast them.  I like to do that in a cast iron skillet on the stove; whenever I try to toast them in the oven, I inevitably forget about them and burn them.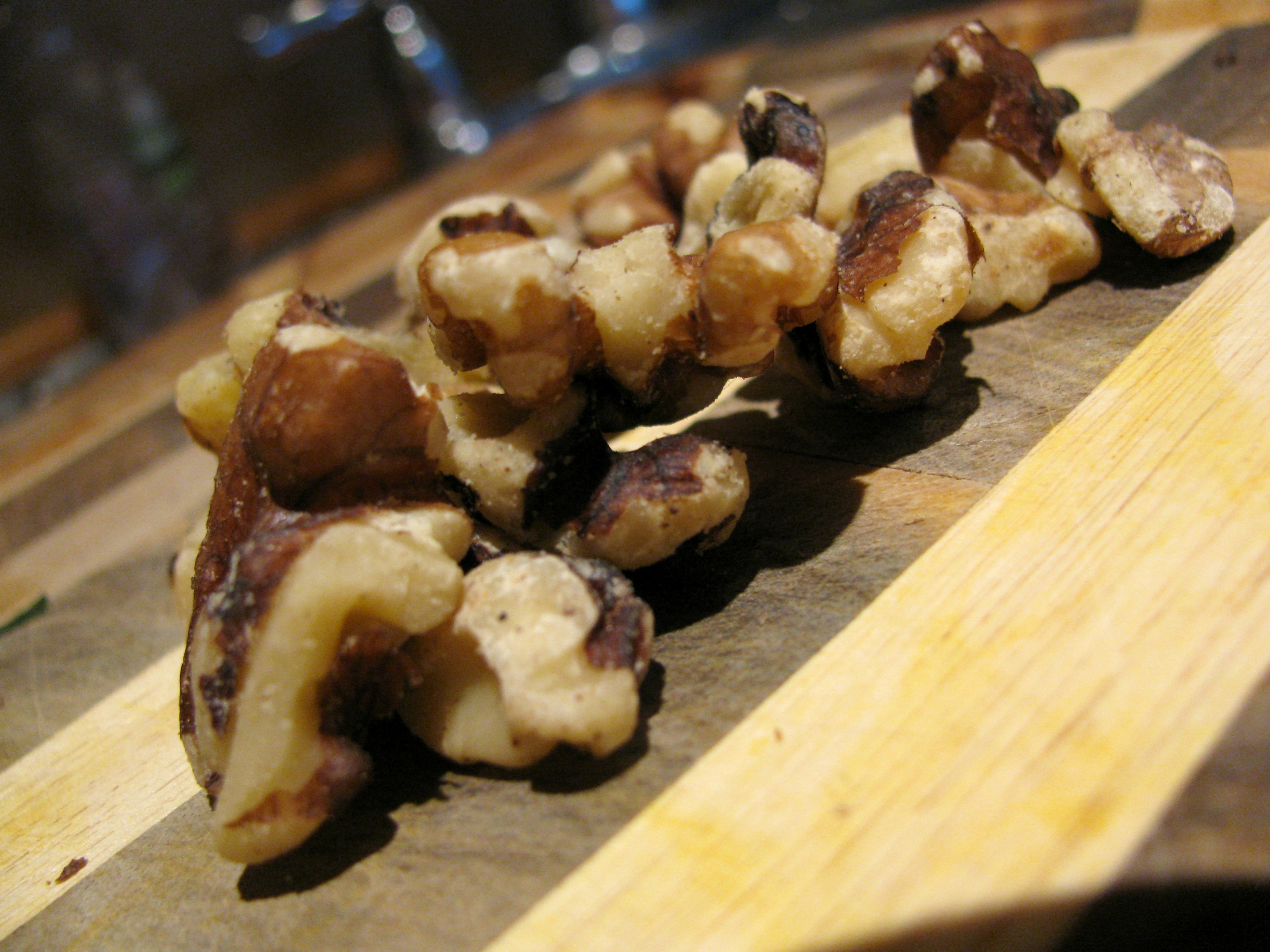 And as far as the cheese goes, if you're not a fan of blue, you could substitute crumbled feta or goat cheese.  However, I really think the tartness of a good blue cheese is a great accent for the salad.  If you can find Point Reyes Original Blue, that's my favorite.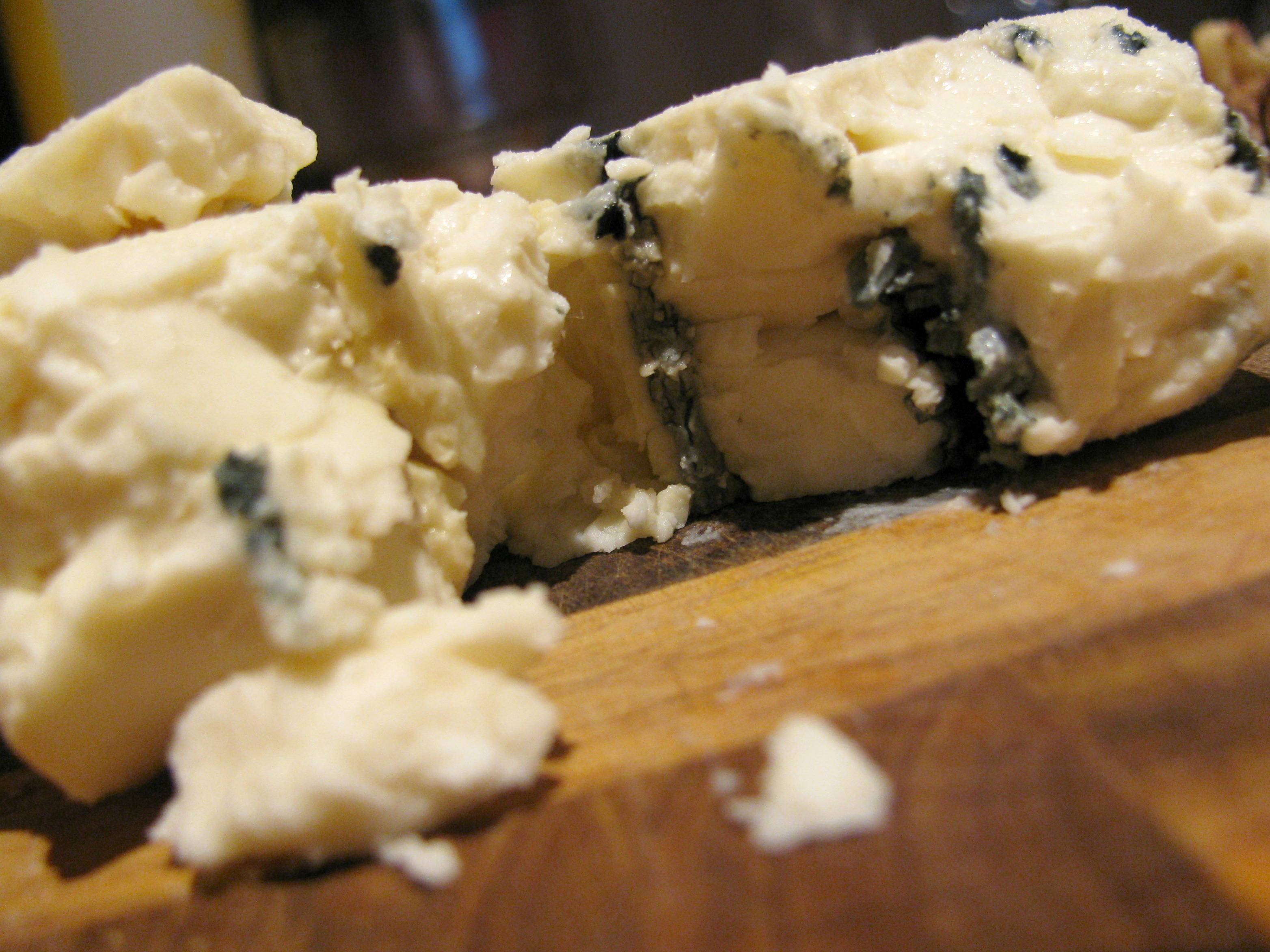 The salad is perfect– either as a side dish, or for a simple lunch.  Toss it with shredded leftover chicken, and it could even work as a light dinner.
Of course, for the best dinner, this should go alongside a plate of pulled pork or a rack of ribs… but that's another story.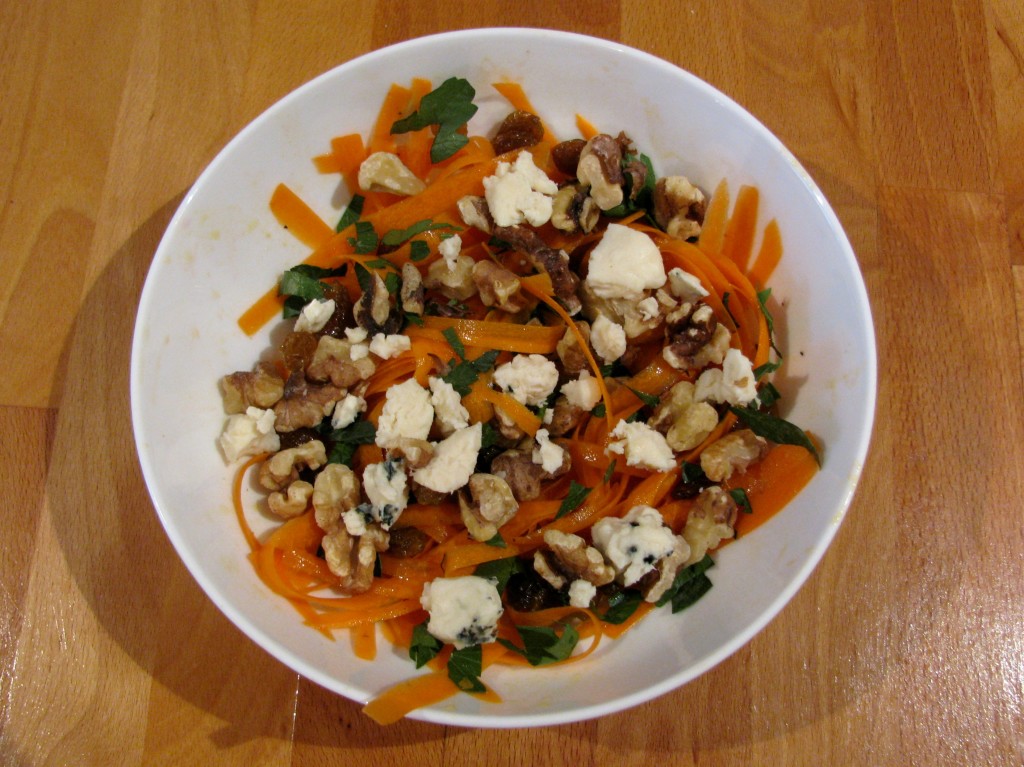 Carrot Raisin Salad with Walnuts and Blue Cheese
for the dressing
1/4 cup olive oil
2 Tbsp sugar
2 Tbsp red wine vinegar
1/4 tsp salt
1/4 tsp fresh ground pepper
for the salad
6 carrots, cut into ribbons
1/2 cup golden raisins
1/2 cup walnuts, toasted and roughly chopped
1/2 cup crumbled blue cheese
2 Tbsp chopped parsley
First, make the dressing: whisk all ingredients together until the sugar is dissolved.  Set aside.
Combine carrots and raisins in a medium bowl; toss with the dressing.  Top with the toasted walnuts, crumbled cheese, and parsley.
To make ahead, combine carrots, raisins, and dressing.  Refrigerate, and top with the remaining ingredients just before serving.