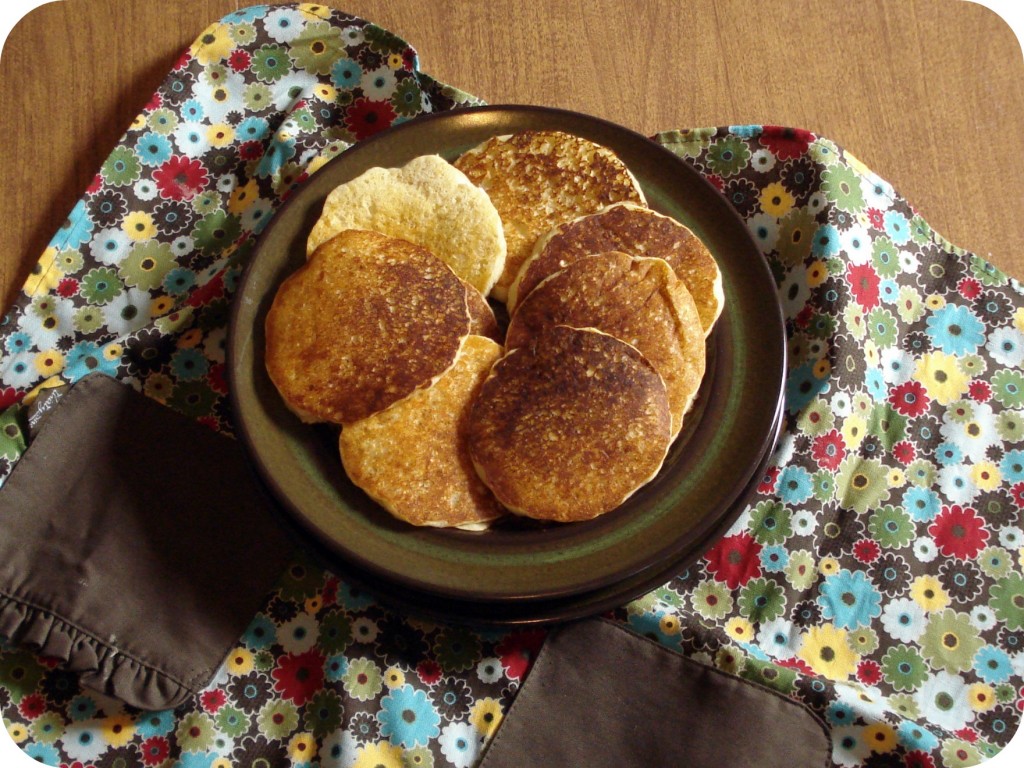 When I was a wee one, my parents used to take turns reading to my brother and me before bed.  Although my favorite memories are from when I was old enough to follow along with chapter books, I remember one particular storybook that was especially fun when my dad read it.  It was "Pancakes, Pancakes!" by Eric Carle: the epic saga of a young boy named Jack who really wants a plate of flapjacks for breakfast.
Little Jack asks his mom for pancakes, but she is pretty busy (as most moms are on Saturday mornings), so she asks Jack to go fetch some wheat from the field, take it to the miller, and then come back.  He does as he's told, but then he has to go to the chicken coop to collect some eggs.  And then, wouldn't you know it, Mom's fresh out of milk, so out to the barn Jack goes… and then, shouldn't he churn some of that cream from the milk into butter?  It was a tedious story, but Dad punctuated each errand with interjections of, "Forget it, Ma!  I'll just go to McDonald's instead!"  Talk about dispelling the romance of agrarian life… but it was hilarious.
This pancake recipe, as opposed to Jack's mom's, is super fast and easy.  It doesn't even call for eggs, so no one will have to run out to the chicken coop on your behalf.  And I guarantee you can whip these up before Dad even has time to get back from McDonald's.
The recipe, naturally, came from Joy the Baker.  Eventually, I'm going to have to start coming up with my own material instead of using all of hers, but when you have an un-updated blog staring you in the face, and all you've managed to cook all week is ramen noodles, you do what you must.  Sorry, guys.  Sorry, Joy.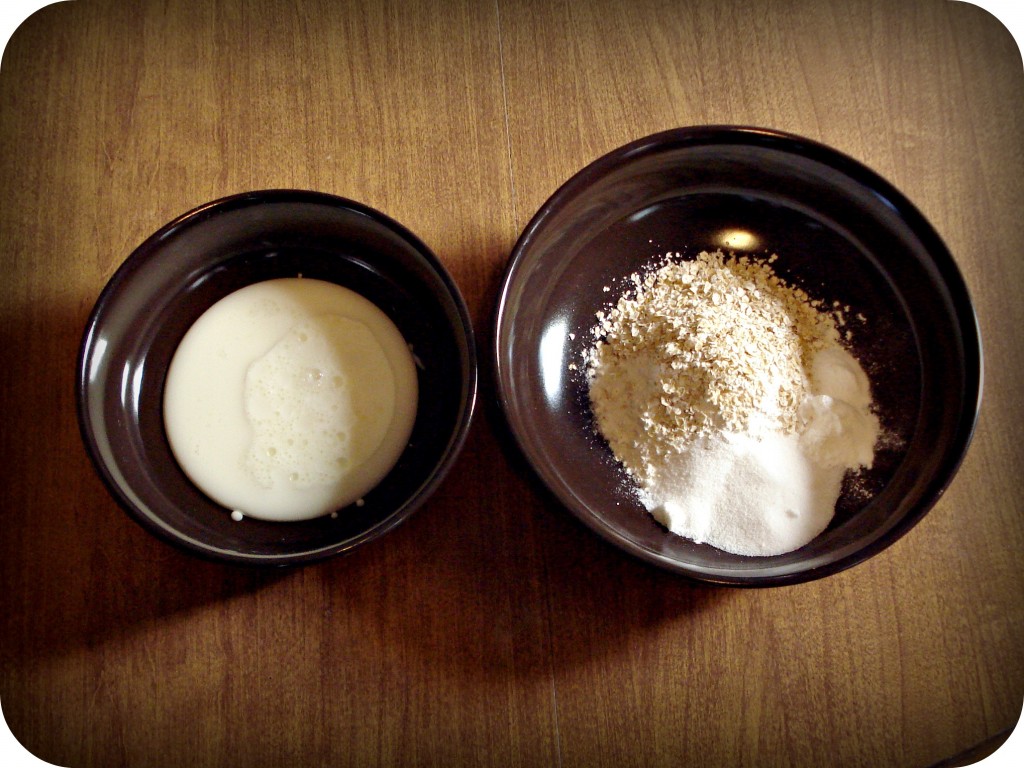 These pancakes are as easy as mixing together some dry ingredients, some wet ingredients, and stirring them together.  However, it's important that you use buttermilk.  I've tried using 1% when I'm out of buttermilk, but the pancakes just come out a little flat.  If you don't have any buttermilk on hand, here are some tips for concocting some.
The best thing about this recipe is that it makes the perfect amount for two people.  I've found that the perfect amount of batter per pancake is what will fit in an ice cream scoop; unfortunately, when I moved out of my last apartment, my roommate took the scoop with her (on the basis of something silly, like the fact that she owned it).  And yet again, the five bucks it would cost for a new one just seems like too big of a financial commitment.  So now I use a quarter-cup measure, which also works beautifully.
Also, I don't want to insult your intelligence by harping on the proper way to flip a pancake.  Most of you are probably capable of making beautiful pancakes as it is.  But it honestly took me over a year to get it right, so just in case you're pancake-impaired like me, here are some tips.
You'll want to flip the pancakes after bubbles start forming on the tops and the edges turn golden.  If you're not confident that it's time, though, you can always lift up an edge of a pancake with your spatula and peek underneath, to see how it's doing.  And when it's time for the big flip, just go for it.  If you're shy with the flip, you'll probably end up folding the thing over on itself, and no one wants to start the morning grumbling over bungled pancakes.
Here's the bubbles forming on top: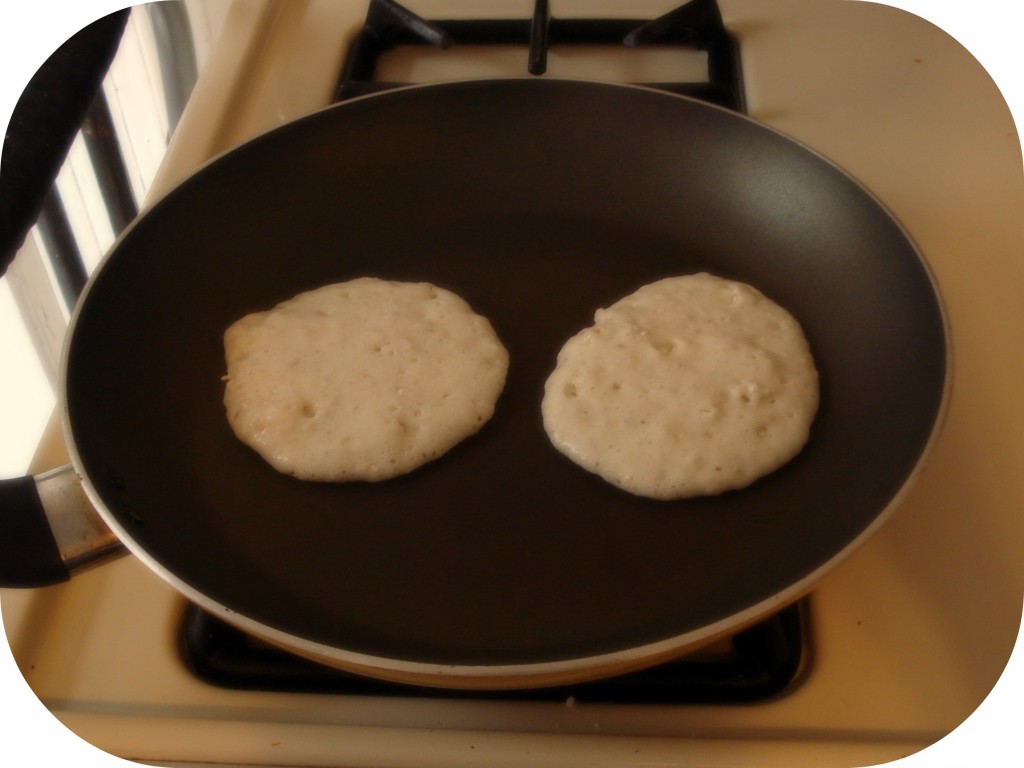 For best results, add a cup of steaming black coffee.  And thank your lucky stars your process was quicker than Jack's.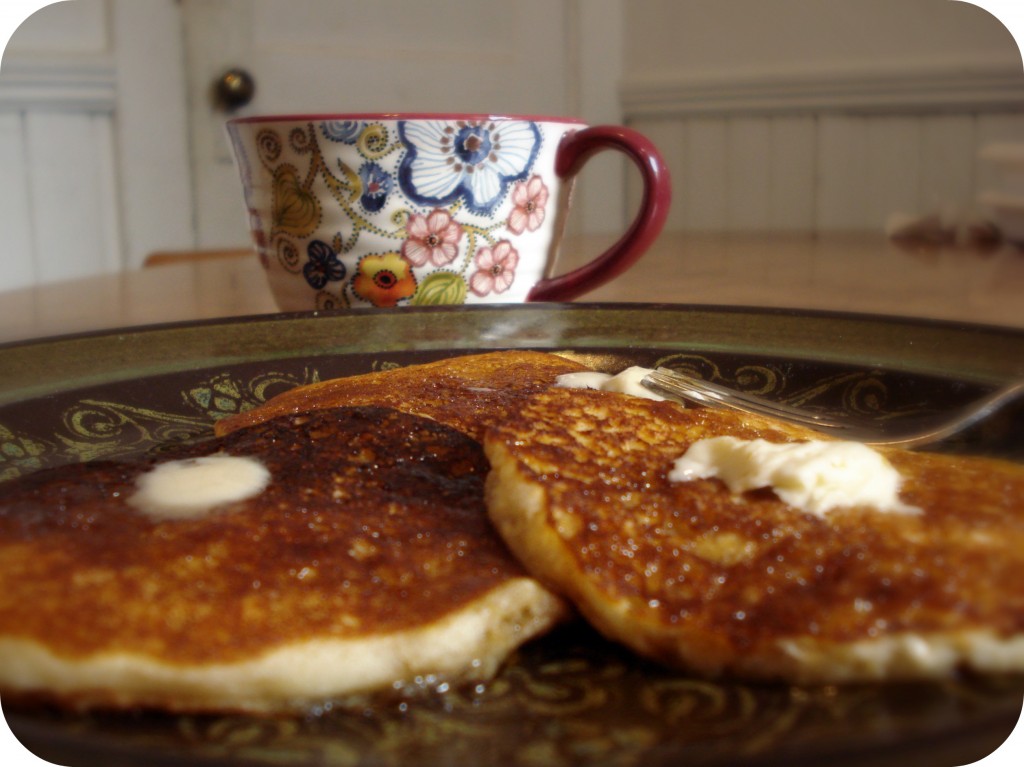 (Almost) Instant Pancakes
from Joy the Baker
2/3 cup all-purpose flour
2 tablespoons dried oats
4 teaspoons sugar
1 teaspoon baking powder
1/2 teaspoon baking soda
pinch of salt
3 tablespoons plus 1 teaspoon canola oil
3/4 cup buttermilk
dash of vanilla extract
In a small bowl, whisk together flour, oats, sugar, baking powder, baking soda and salt.  In a separate bowl whisk together oil, vanilla extract and buttermilk.  Combine the wet and dry ingredients and stir to combine.
Heat a nonstick skillet over medium heat.  Spray with cooking spray if it gives you peace of mind.  Use a quarter-cup measure to pour batter into skillet, and cook each pancake until bubbles start to form and pop on the top, and the edges are golden.
Flip the pancakes and cook for a couple minutes longer, until golden brown.  Top with butter and maple syrup, or any other toppings that tickle your fancy, and enjoy!