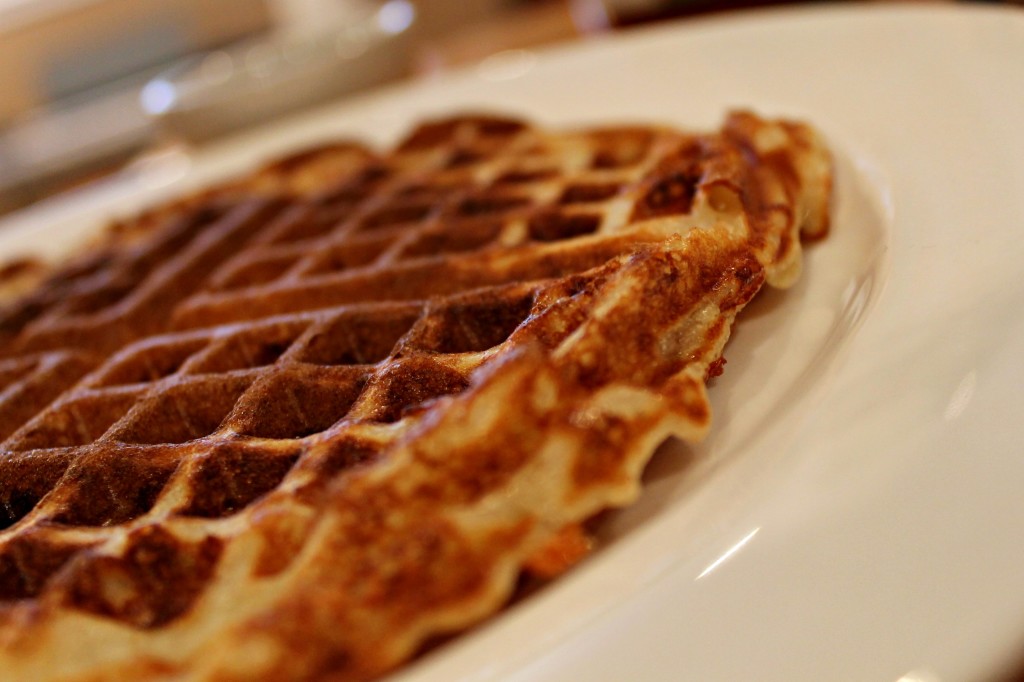 I should probably tell you right off the bat that I have absolutely no business preaching to you about sourdough.  I love a good, tangy baguette as much as the next person, and while I do enjoy baking bread every once in a while, making sourdough at home has always seemed way beyond my skill level, something only to be attempted by people with far more talent and confidence than I have.  Truth is, I wouldn't be talking about this at all if it weren't for my lovely friend Sam, who recently gave me a portion of his own sourdough starter, which he nurtures as if it were a beloved pet.  And, in a small way, it is a beloved pet– it's alive, and it has to be fed and changed on a fairly regular schedule.
You'll notice that I have my jar of starter labeled as "The Precious."  That's the name Sam gave his starter– an indication of how much time and love he has invested in the stuff– and I didn't think I'd earned the right to rename my batch.  At least not yet.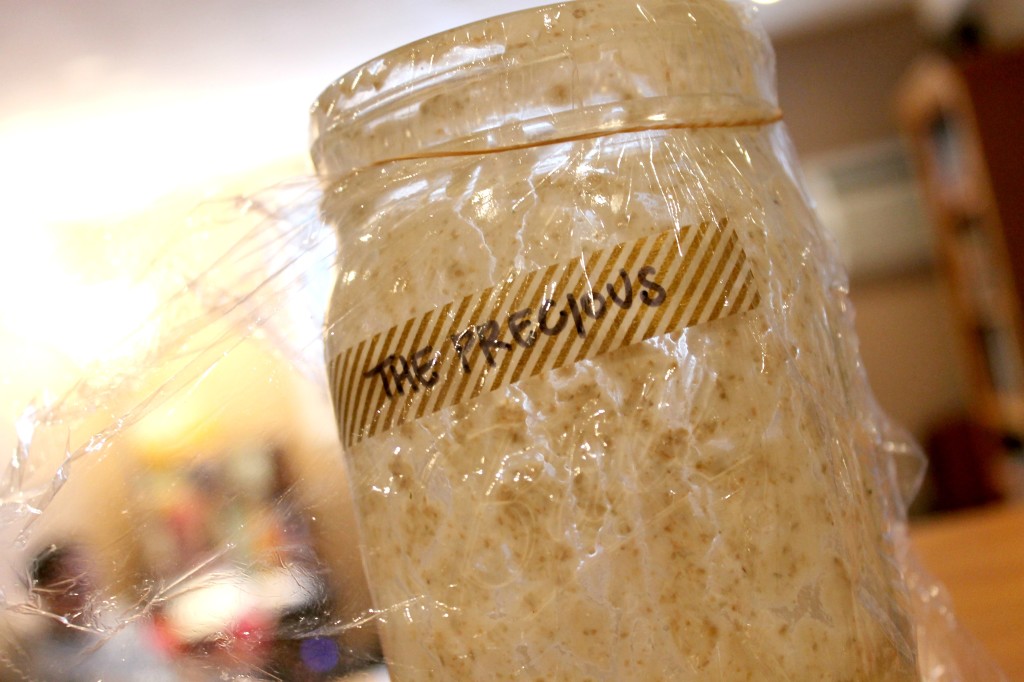 I haven't yet worked up the courage to make bread with my starter.  However, at each feeding, any starter beyond four ounces must either be used or tossed, and the King Arthur Flour sourdough guide (which seems like a good resource if you want to try all this yourself) recommends using the discard to make waffles.  And you don't have to tell me twice to make waffles.
The beautiful thing about this recipe is that it asks you to do almost all the work the night before you actually make the waffles.  So while it's not exactly something you can whip up at a moment's notice, it's a breeze to pull together if you planned ahead; you simply roll out of bed, crack a couple of eggs into the overnight batter, add a couple more ingredients, and throw it in the waffle iron.  Done and done.
The other beautiful thing about these waffles is that they work equally well with sweet or savory toppings.  While my natural inclination is to douse pretty much every breakfast with maple syrup, for this, my first use of sourdough, I decided to take a page from Sam's book.  Sam never spares any effort in his cooking, so I decided to dress these waffles up right with some coarsely grated smoked cheddar, over-easy eggs, a drizzle of spicy salsa, and some snipped chives.  (If only I'd had a bit of crème fraîche as well!)  This meal also makes a stellar dinner, in case you were wondering.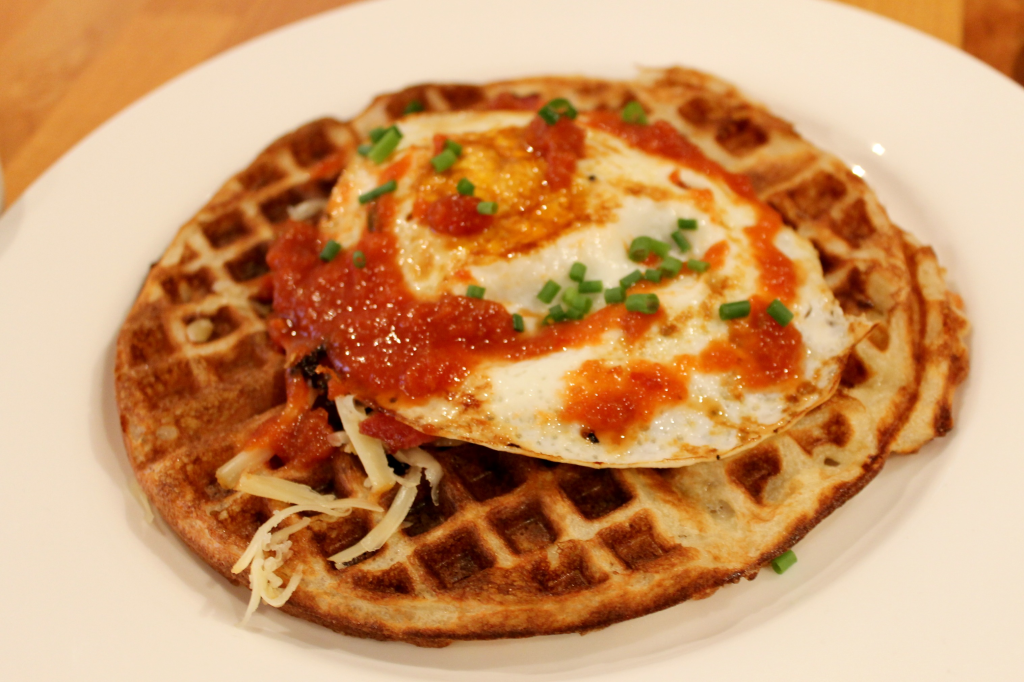 Here's hoping this easy-breezy first run with sourdough starter inspires me to keep on pushing until I'm back here with some pristine baguettes!  Until then– there's nothing wrong with breakfast.
Sourdough Waffles
from King Arthur Flour
for the overnight sponge:
2 cups King Arthur Unbleached All-Purpose Flour
2 tablespoons sugar
2 cups buttermilk
1 cup sourdough starter, unfed
for the waffle batter:
all of the overnight sponge
2 large eggs
1/4 cup vegetable oil or melted butter
3/4 teaspoon salt
1 teaspoon baking soda
To make the overnight sponge, stir down your refrigerated starter, and remove 1 cup.  In a large mixing bowl, stir together the 1 cup starter, flour, sugar, and buttermilk.  Cover and let rest at room temperature overnight.
In a small bowl or mixing cup, beat together the eggs, and oil or butter. Add to the overnight sponge.  Add the salt and baking soda, stirring to combine. The batter will bubble.
Pour batter onto your preheated, greased waffle iron, and bake according to the manufacturer's instructions. Serve waffles immediately, to ensure crispness. Or hold in a warm oven till ready to serve.