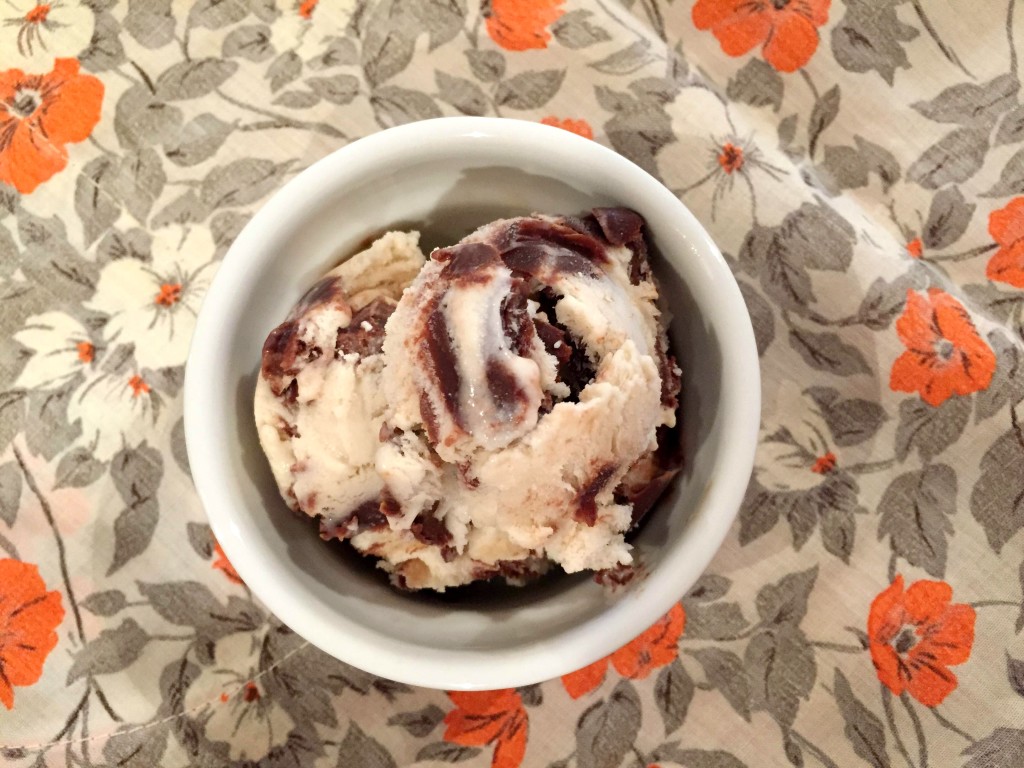 For a long, long time, fall has been my favorite season. The reasons for this are both obvious and well-documented: crunchy leaves, vibrant colors, chilly nights… I'm sure I've listed all the reasons publicly, at least twice. But this year, after the winter we just had, I am completely ecstatic to welcome summer. I don't even care that it's a little too hot to sleep comfortably through the night, and I don't care that Moose still wants to drape her warm, furry little body across my lap at every possible opportunity. I'm just glad that it isn't snowing, and that I don't have to wear anything made of down or wool for at least a couple more months. (But apparently the snow piles still haven't entirely disappeared…?!? It seems winter never really lets us out of its grip.)
I am also glad that it's the perfect weather for ice cream making. Mind you, I still made ice cream right on through the winter, but those batches seemed to last for quite a while. On a night when the temperature hovers in the single digits, I'd much rather have a little glass of Port and a hunk of cheese than a frozen dessert. But in the summer, when sunlight still creeps through the windows at 8pm, the apartment is filled with the sound of humming fans, and Alex is more likely to be home for dinner than at rehearsal, pints of ice cream just disappear like magic. Quick consumption gives me more opportunities to try new flavors and new recipes; summer is a good season, indeed.
This batch of ice cream comes from the Ample Hills cookbook, which I snagged from the sale rack at Anthropologie. I recently passed the book along (one can only have so many ice cream books in one's personal collection), but not before jotting down a couple of particularly enticing recipes. The banana Nutella combination is, of course, an homage to everyone's favorite crêpe filling (except those weirdos who prefer ham and cheese), and banana ice cream is  a longtime favorite of mine, hearkening back to church ice cream socials. The flavor is rich, yet also bright, and the texture is super-creamy, thanks in part to the addition of milk powder, which gives the ice cream batter plenty of fat while cutting down on water, which tends to crystallize.
While the banana ice cream is excellent on its own (I know, because the recipe made more than I could fit in a single container, so I packed some of the ice cream separately, sans-chocolate), the Nutella swirl takes it over the line from treat to indulgence. I should confess, though, that I used knock-off Nutella: specifically, this one from Barefoot and Chocolate (a brand name that kind of weirds me out; I assume it's supposed to make me think of "barefoot and pregnant"?). I brought it home from work, because it was technically expired. Eh, still delicious.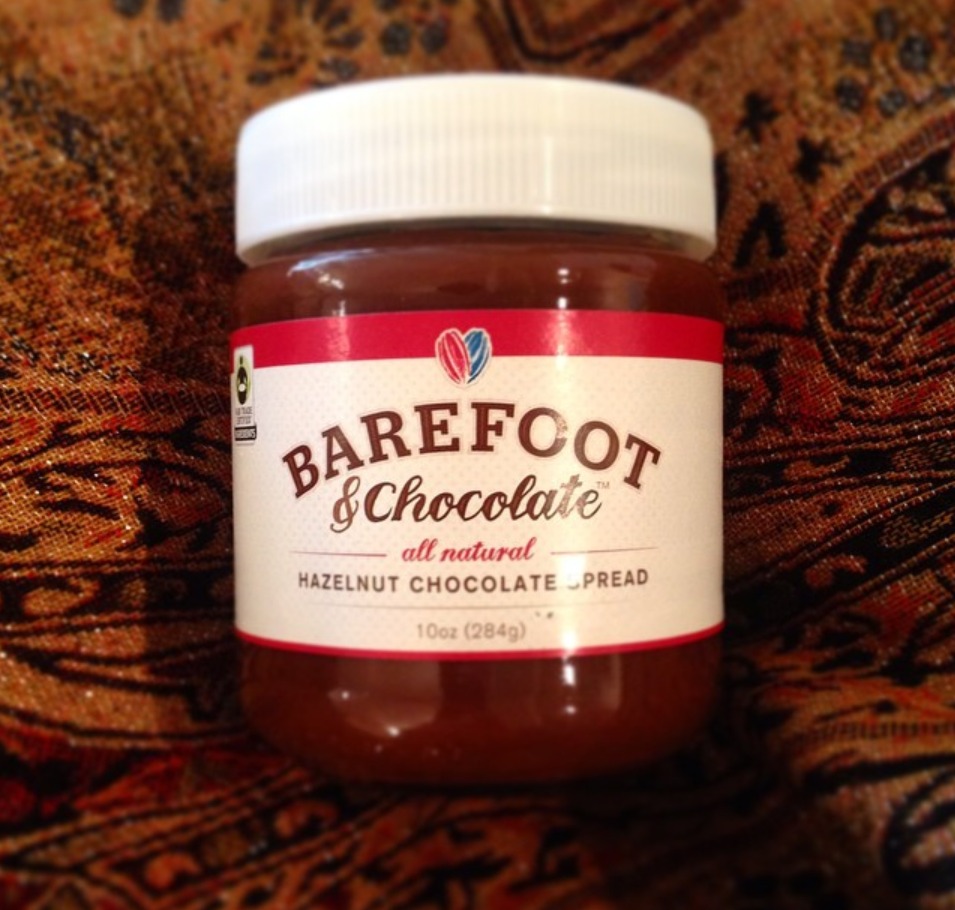 I've fed this ice cream to a handful of people besides my husband, and they all react in pretty much the same way: with wide eyes and unitelligible grunting noises. I'd say that's a pretty hearty gesture of approval.
Cheers to summer, to sundresses, shorts, grilling, late nights, iced tea, and everything that is decidedly un-wintery.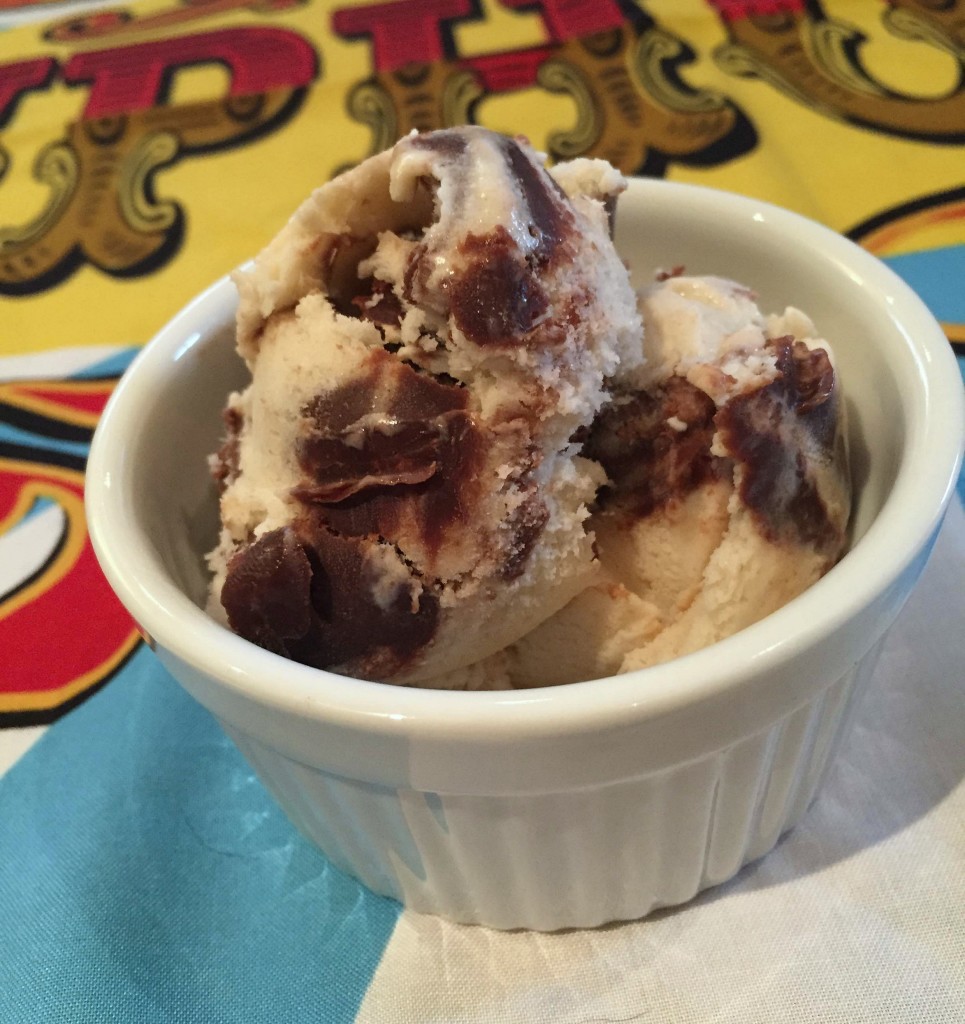 Banana Nutella Ice Cream
adapted slightly from Ample Hills
for the ice cream
1 1/2 cups whole milk
3/4 cup milk powder
3/4 cup granulated sugar
1 1/2 teaspoons vanilla extract
1 pound ripe peeled fresh bananas
2 cups heavy cream
for the Nutella swirl
1 13-ounce jar Nutella, or other chocolate-hazelnut spread
½ cup heavy cream
Make the banana ice cream: in a blender, combine the milk, skim milk powder, sugar, vanilla, cinnamon, and bananas and blend until smooth.  Add the cream, and stir until combined. Transfer the base to an ice cream maker and churn.
While the ice cream is churning, stir the Nutella and 1/2 cup heavy cream together until smooth and pourable.
When ice cream has finished churning, transfer to a storage container, gently swirling in spoonfuls of the Nutella mixture as you go. Cover the surface of the ice cream with parchment or plastic wrap, and freeze until firm.