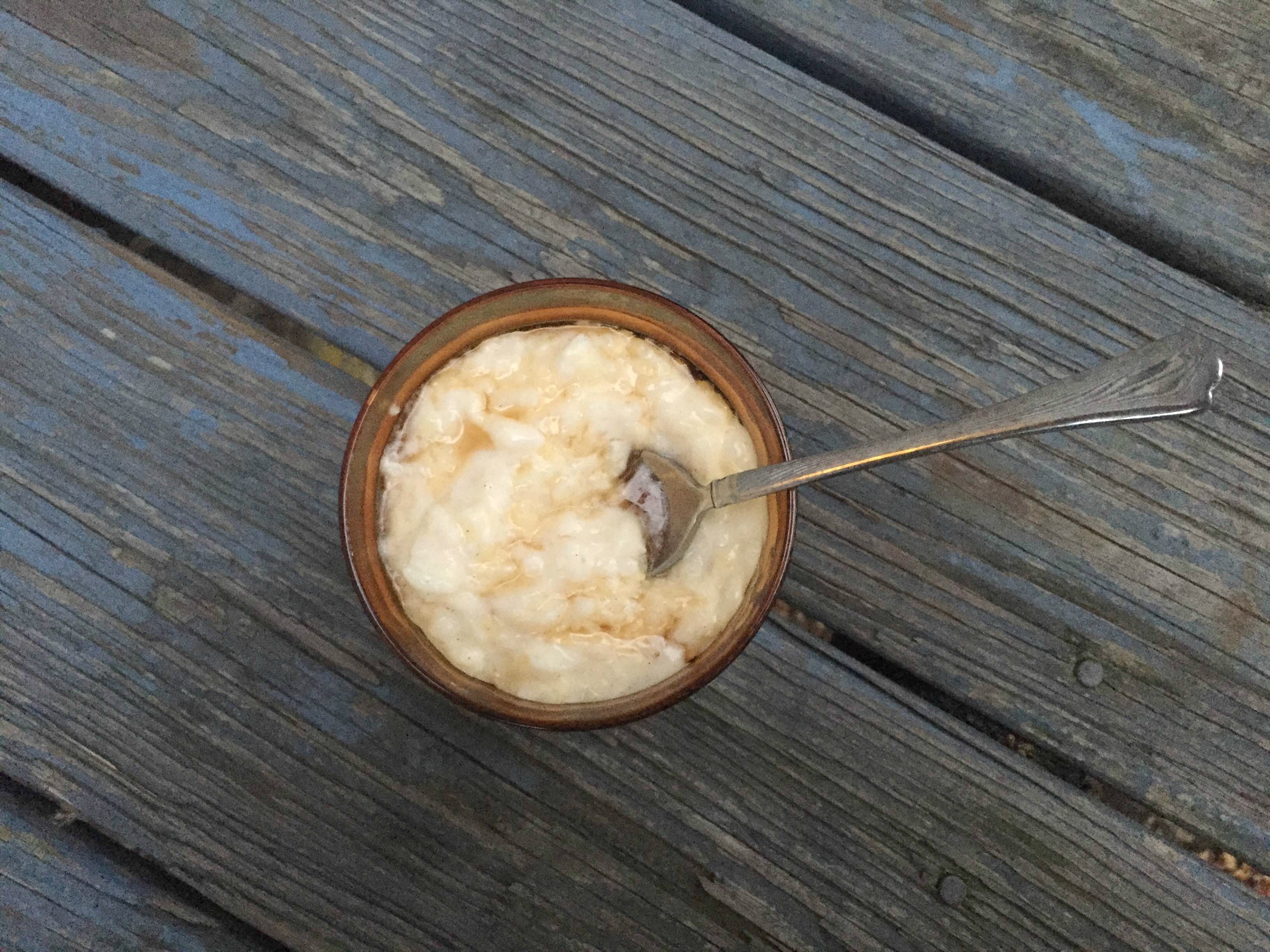 I am a bit of a cookbook hoarder. I know this, you know this, my poor husband definitely knows this, and so do all the saintly people who helped me move over the summer. I actually pared down a good bit of my collection before the move, parting ways with cookbooks I bought but never used, the ones I bought for cheap at Ross during college (and whose recipes never turned out quite right– probably why they were going for five bucks at a discount store in the first place), and the ones that just didn't speak to me anymore. I think there's something to be said for keeping my collection at a manageable size; it encourages me to be more selective when buying new books, and it helps me keep a better mental inventory of recipes. At a certain point, when my cookbook library spills into several different rooms and covers multiple shelves, I can't be expected to keep track of what recipe came from which book, or where that book is even located.
What really helps me manage the size of my cookbook collection, though, is the Boston Public Library, which has just about every title I could possibly want. Having that wealth at my fingertips lets me essentially take the books for a test-drive; I can bring them home for a few weeks, cook a recipe or two, and then decide whether it's worth buying my own copy. Usually, I decide it's a better idea just to borrow the library's when I need to.
A few weeks ago, I checked out Nigel Slater's Ripe, a giant collection of fruit-focused recipes. I can't quite put my finger on it, but something about this book just enchanted me– probably the combination of clean, un-fussy photography and excellent, almost lyrical writing. I still have the library's book– they have several copies, so I'll probably be allowed to hang onto it for quite a while– but this one is going to have a permanent place on my shelves.
I knew as soon as I saw this recipe that I needed to make it happen in my kitchen. I love rice pudding, and that love has intensified over the last several months, as the chef at the market where I work makes a fresh batch every Friday. For a short time I was in the probably-not-so-healthy-but-definitely-delicious habit of bringing home a small portion after work on Fridays to enjoy for breakfast the following morning. I've quit that, but now that I have a sizeable batch in the fridge, I may have to resurrect the habit for a few days.
Nigel Slater says in his introduction to this recipe that it is "as comforting as an old teddy bear," and he is exactly right. The apple-cinnamon combination is undeniably wonderful and warming, and the maple syrup drizzled over each serving is like a warm, soft blanket. Because most of the sweetness comes from grated apples, the pudding requires very little sugar, and it's equally delicious whether cold, warm, or at room temperature. It is a perfect dessert, as far as I'm concerned, and just the thing for these cold days when the sun goes down before 5pm.
I am so glad I plucked this book from the library shelves, and so glad it led me to this rice pudding. The best cookbooks do that– regardless of how many recipes they contain, they somehow manage to put just the right recipe in your hands, at just the right time, and make you wonder how you ever lived without them.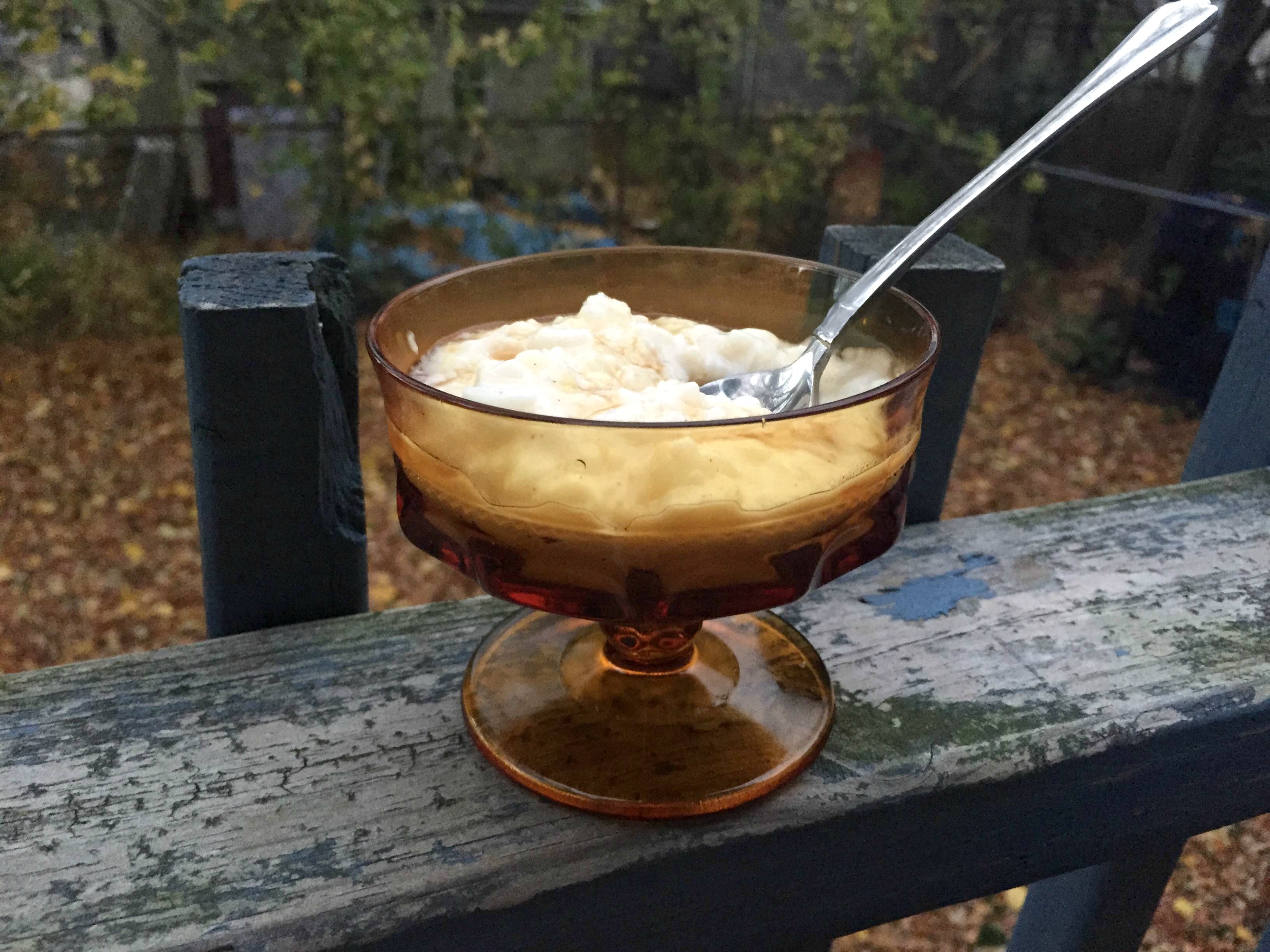 Rice Pudding with Apples, Cinnamon, and Maple
adapted slightly from Ripe
5 oz (roughly 3/4 cup) Arborio rice
2 cups plus 2 Tablespoons water
2 cups plus 2 Tablespoons whole milk
large pinch of cinnamon
1 large apple, or 2 small– I used 2 small Braeburns
3 Tablespoons sugar (vanilla bean sugar is great if you have it)
maple syrup, to serve
Put the rice in a medium pot and cover it with the water. Bring to a boil, then simmer until the water has almost completely evaporated. Stay close– this happens fairly quickly.
Pour in the milk, bring back to a boil, and then turn down to a simmer and cover partially with a lid. Let it simmer for about 15 minutes, stirring frequently. It should still look pretty soupy at the end of 15 minutes.
While the rice simmers in the milk, grate the apples on the large holes of a box grater. I found it was easiest to cut the apples into quarters, cut out the core, and carefully grate while holding the apple by the peel. A few small bits of peel will end up getting mixed in with the grated apple, but I didn't mind that.
After the 15 minutes, stir in the cinnamon, grated apple and juices, and the sugar. Let sit for five minutes (some of the remaining liquid will be absorbed during this time), and then serve, drizzling each serving with maple syrup.