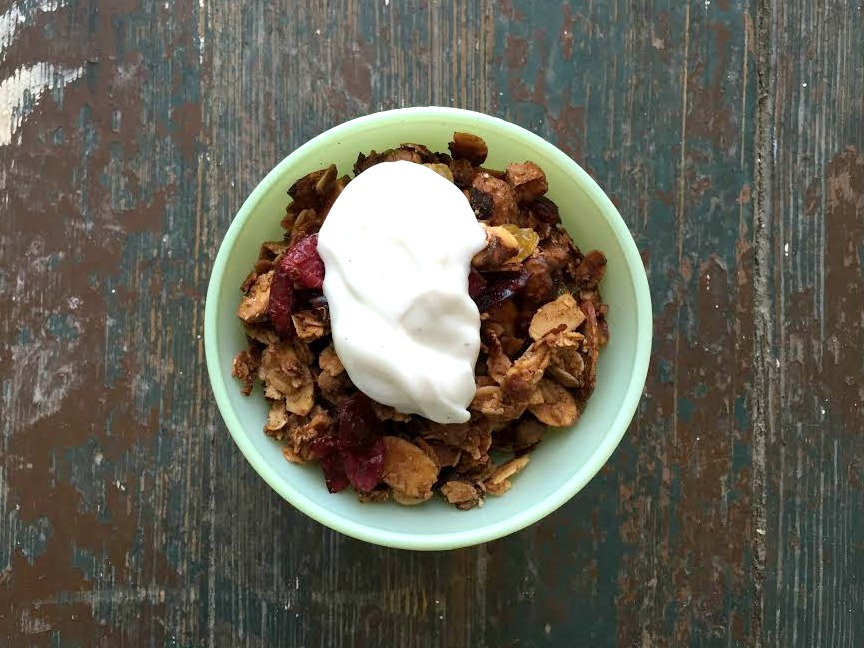 I have never been a sports person. Despite having spent the first twenty-two years of my life in the Deep South, where football fandom is stitched into the very fabric of our existence, I could never convince myself to care much about it. I frankly resented being forced to play volleyball and soccer in middle school P.E., and I joined marching band in high school at least partly because it would get me out of taking any further gym classes. I did, however, spend a couple years in my early teens playing basketball (poorly) in a church league, and for that reason, I do get a moderate amount of enjoyment from watching basketball (go Celtics). But this lukewarm enthusiasm is about all I can muster; you'll certainly never see me filling out an NCAA tournament bracket.
But, if you take the principle of the bracket and apply it to something that I do care about–like cookbooks–then I am ALL IN. I first learned about The Piglet, Food 52's annual cookbook showdown, after it wrapped up last year, so this is the first time I've been able to follow along as it's happening. At the time of this writing, two reviews have been posted, and I'm disappointed to say that I called the result incorrectly both times. But that's the beauty of a cookbook tournament– it's all in good fun, and practically nothing is at stake.
While I was preparing to fill in my bracket (yes, seriously), I did my best to get my hands on as many of the books as I could. Because the books in competition were all published within the last year, many of them weren't available from the library, either because the library doesn't yet own them or because there were several people already in line to borrow them. Bookstore visits and Google book previews did the trick in most cases, but I was lucky enough to snag a couple of titles from the library, including Modern Jewish Cooking, by Leah Koenig.
This is another great thing about The Piglet: it encourages me to check out books that were not even remotely on my radar. To my knowledge, I had never even seen this book before this year's Piglet lineup was announced, and even if I had, I probably wouldn't have reached for it. I know next to nothing about Jewish food beyond standard deli/bakery fare, and while I do love that– the Coolidge Corner sandwich at Kupel's is one of my very favorite Boston breakfasts– I have never felt compelled to learn any more about Jewish cooking. But that all changed once I started flipping through this book.
There are many reasons to love a cookbook, and perhaps controversially, I don't think usefulness necessarily has to be one of them. An example: I love Heritage by Sean Brock, even though the only thing I've cooked from it is grits– which, arguably, you don't need to purchase a cookbook to learn how to do. But even though the rest of the recipes seem out of my reach, I am smitten by the book, partly because of the writing, partly because of the aesthetic, partly because of the author's deep commitment to Southern foodways. But, that being said, it is magical when you come across a book that sings to you, recipes and all, and Modern Jewish Cooking did that. Every turn of the page showed me something else I knew I had to cook, from inventive breakfast dishes to comforting soups to why-didn't-I-think-of-that vegetable preparations. I'd only had the book in my possession for a few days before I found myself cooking from it, and then reaching for it again and again.
I knew as soon as I saw this granola recipe that it was going to become a staple for me. Granola is so easy to make and customize that another granola recipe might seem unnecessary, but this one stole my heart with its unexpected use of cayenne and black pepper. It provides a gentle warmth that never quite crosses the line into spicy, making the granola a perfect match for a cool dollop of yogurt. It's also stuffed with pistachios, almonds, and walnuts, lots of dried fruit, and a hit of maple for good measure.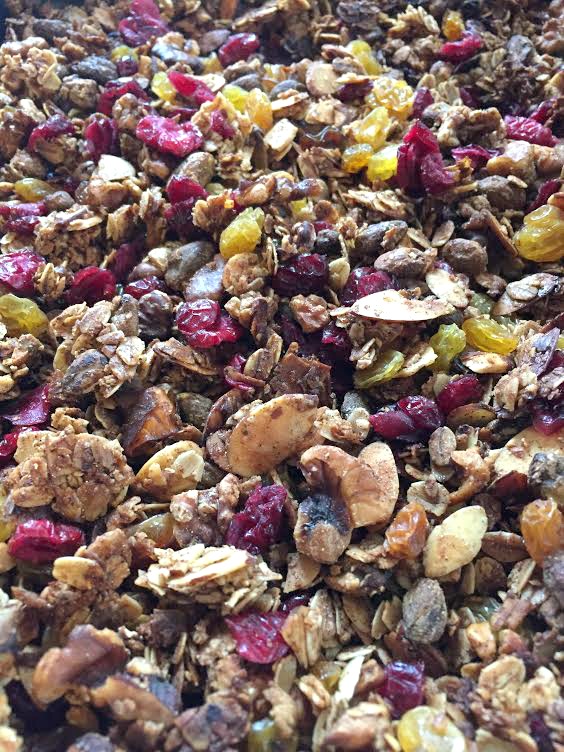 I accidentally let mine bake for a little longer than I meant to, and I was worried at first that I had ruined the whole batch. But once I picked out the extra-blackened nuts and trimmed off the burnt bits at the edge of the pan, I found that I really loved the granola's extra crunchiness– so much so that I'll probably make it the same way next time, but maybe with a few extra stirs to stave off the burning. Because, for this granola, there will definitely be a next time.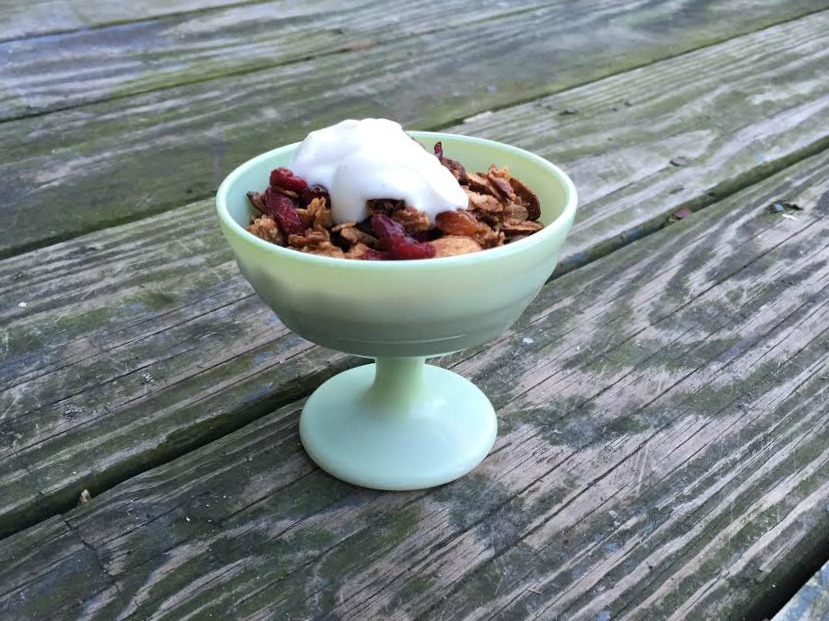 Black Pepper and Pistachio Granola
from Modern Jewish Cooking
1/3 cup maple syrup
1/2 cup vegetable oil
2 Tbsp brown sugar
2 tsp coarsely ground black pepper
2 tsp ground cinnamon
1/2 tsp ground ginger
1/2 tsp Kosher salt
1/8 tsp cayenne pepper, or more to taste
2 1/2 cups old-fashioned rolled oats
2/3 cup shelled unsalted pistachios
2/3 cup sliced almonds
2/3 cup walnuts, roughly chopped
1/2 cup golden raisins
1/2 cup dried cranberries
Preheat the oven to 375°F and line a large rimmed baking sheet with parchment paper.
Whisk together the maple syrup, vegetable oil, brown sugar, pepper, cinnamon, ginger, salt, and cayenne in a small bowl.
Combine the oats, pistachios, almonds, and walnuts in a large bowl. Drizzle with the maple syrup mixture and stir to coat completely.
Spread the granola on the prepared baking sheet. Bake, stirring occasionally, until deep golden brown and toasty smelling, 20 to 25 minutes.
Remove the baking sheet from the oven, add the raisins and cranberries, and stir to combine. Set the baking sheet on a wire rack to cool completely– granola will crisp up as it cools.