Hello… Is this thing on?
After my customary summer break—which, in this case, actually started in early spring—it feels good to be back on the blog. I think it's wise to step away and regroup every once in a while, and it has felt especially necessary as my daily relationship with food has changed in the months since I left the industry. Going from a workplace where everyone is laser-focused on food to a workplace where no one is has been both liberating (I could crack open a Diet Coke and a packet of string cheese right now and no one would notice or care!) and disorienting (why has no one here asked me about the difference between Brie and Camembert?) Being removed from the food-centric world means that I no longer come up with five or six blog post ideas on a daily basis, but on the other hand, I also no longer feel like I really have to. I'm looking forward to taking a more casual approach to the blog while I navigate the new world in which I find myself.
But before we even get back to the food, let's have our annual post-summer catch-up!
Back in the spring, before it really began to warm up, I got super excited about preserving and pickling. In the shop where I worked most recently, we sold housemade preserved lemons by the piece, and I loved it when someone would ask me for one, because it meant I got to open the jar and breathe in their heavenly scent. I heard that they were really easy to make, too, so I decided to try it myself. I used the recipe from Jerusalem, which, up to that point, I had mainly been using as cookbook eye candy.
I'm happy to tell you that making these was indeed easy and delightful– at least until a month had passed and it was time to check on their progress. I had not taken care to make sure that everything was completely submerged in liquid and capped with olive oil, and my beautiful lemons were covered in a fuzzy layer of mold. I'm not sure I've ever been quite so distraught over such an inexpensive mistake (because, really, I was out a few lemons and a few tablespoons of salt, and not much else except a month of waiting patiently)– but I made a second batch, which turned out great. Lesson learned.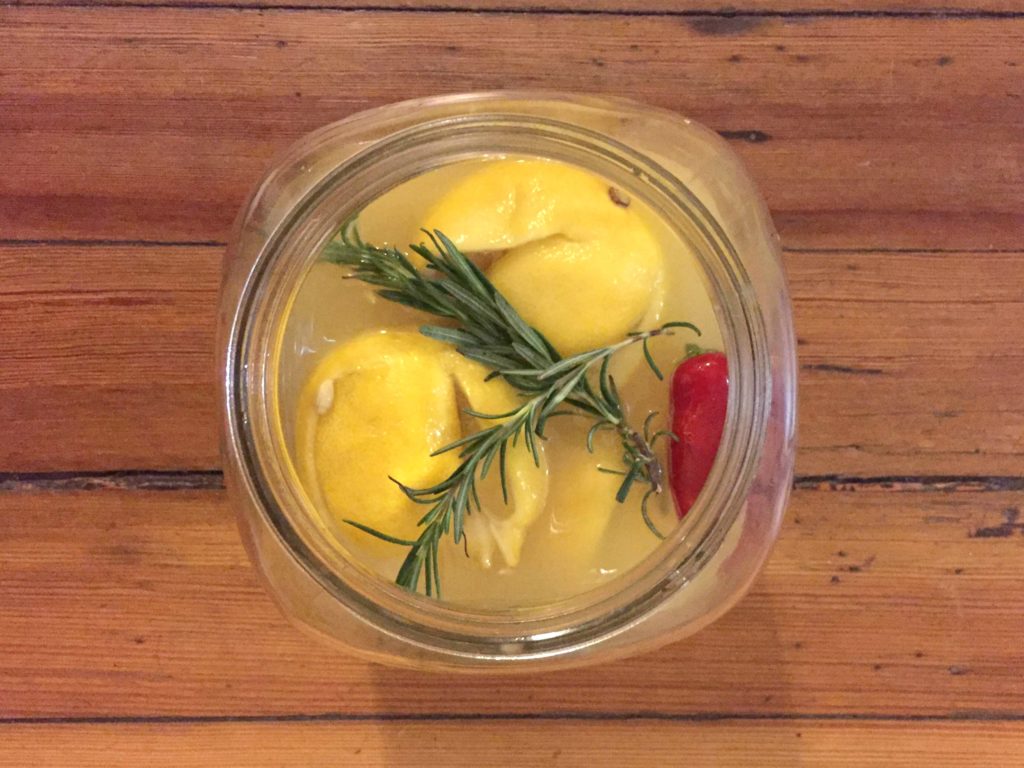 I had more immediate success with pickled green beans. These things are so ridiculously good in a Bloody Mary, I can't even stand it. The pickling solution is crammed with dill, peppercorns, coriander seeds… and garlic. There is always garlic.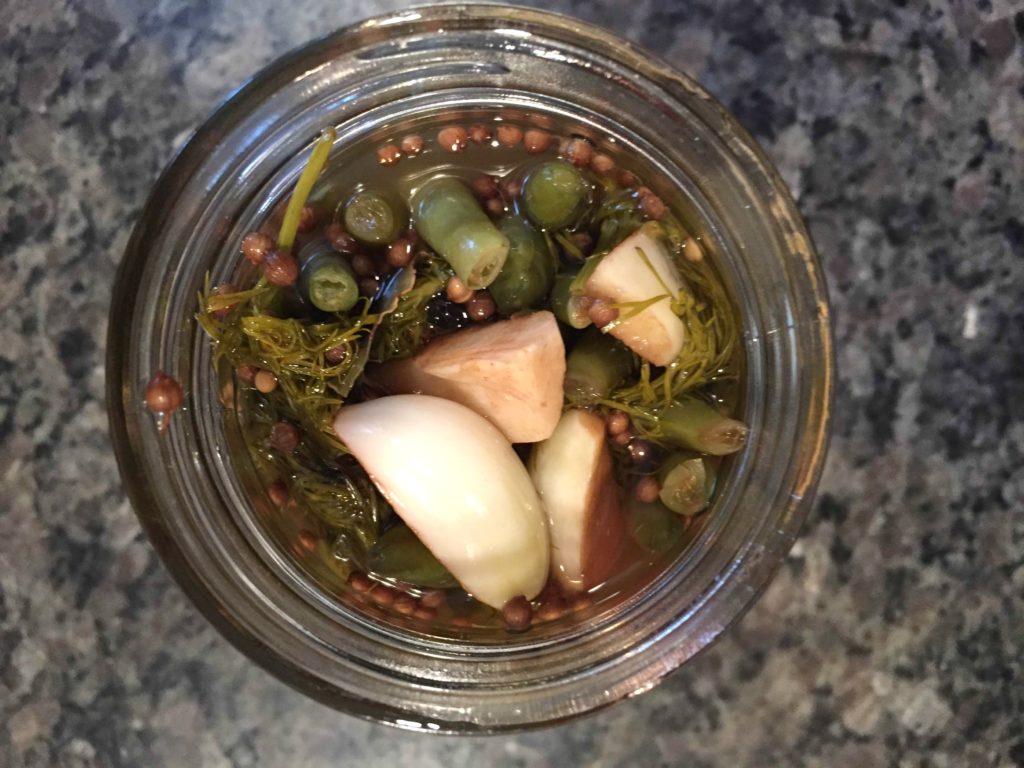 In other kitchen project news, I finally decided to try my hand at cheesemaking again. My last attempt didn't go so well, and I had been shy about giving it another shot– even though I had a brand new, never used mozzarella making kit collecting dust in the pantry. Well, no more! It turns out mozzarella is super, super easy to make, and I was so excited about my success that I made it about four weekends in a row. There's just something so satisfying about seeing the curds pull together in the pot like this.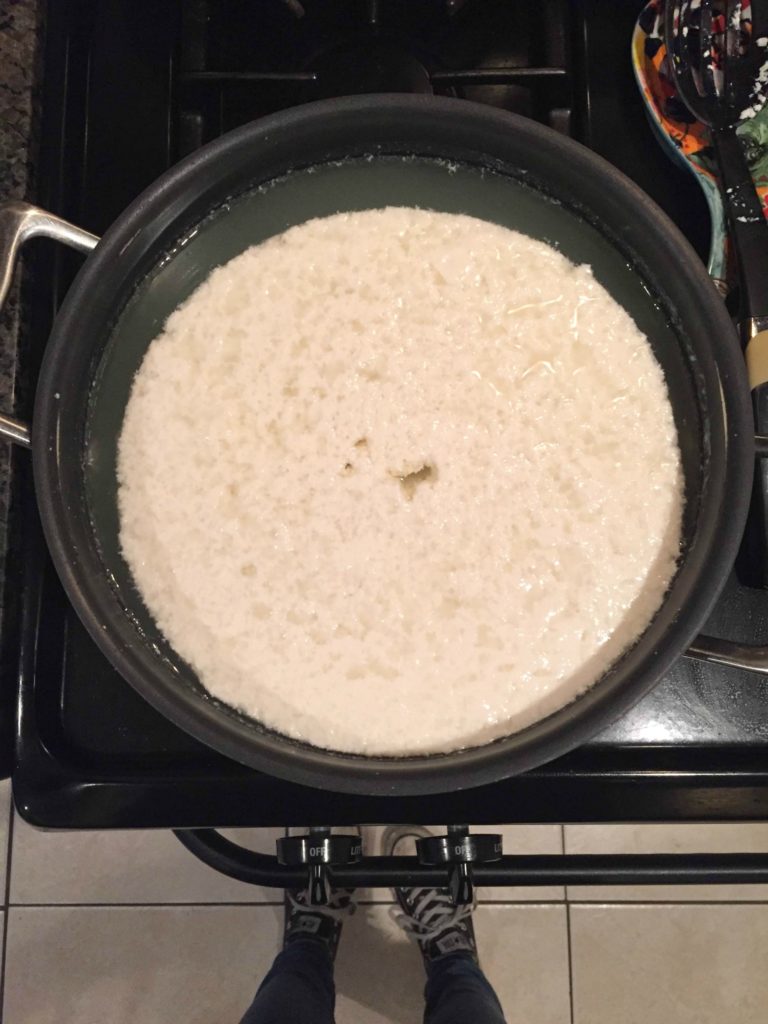 I didn't take a lot of care to get a good photo of the finished product, but here you go anyway. You can't just show a pot of curds and expect people to believe you managed to turn them into cheese without photographic proof, right?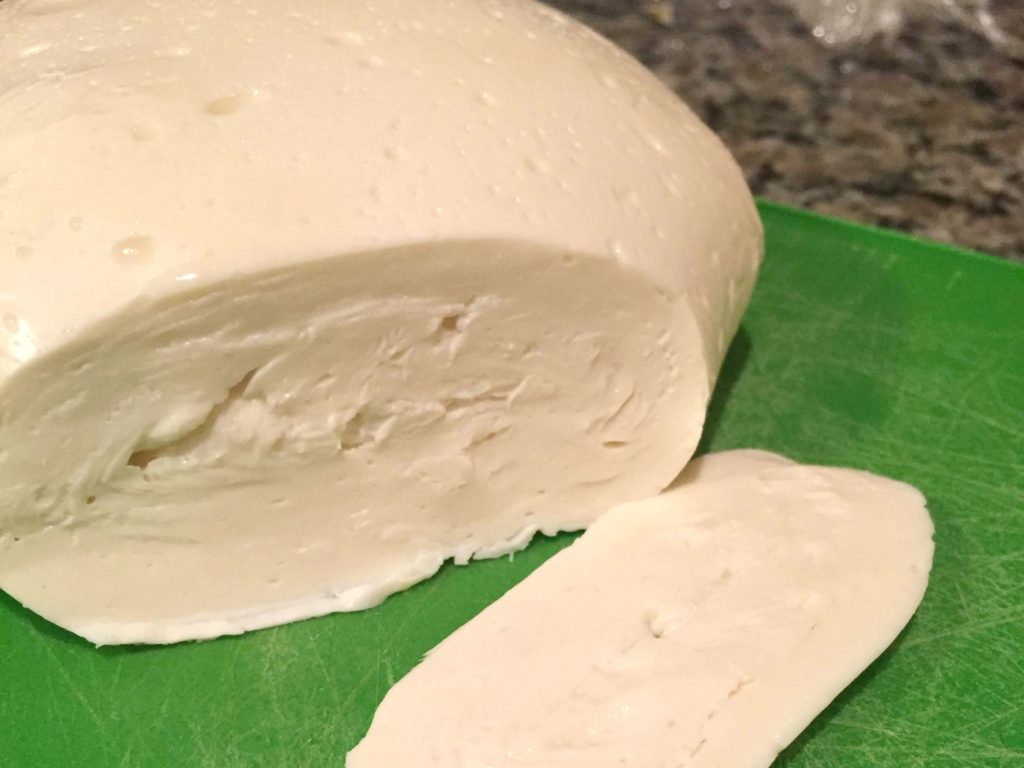 In late May, having lived in the apartment for nine months already, my housemates and I finally threw a housewarming party. (Who knew a bunch of professional musicians' schedules would be difficult to coordinate?) Our chosen date also fell just before Corey and Sam's birthdays, so we did the logical thing– we offered four cakes. They were all delicious, but Sam's was the showstopper.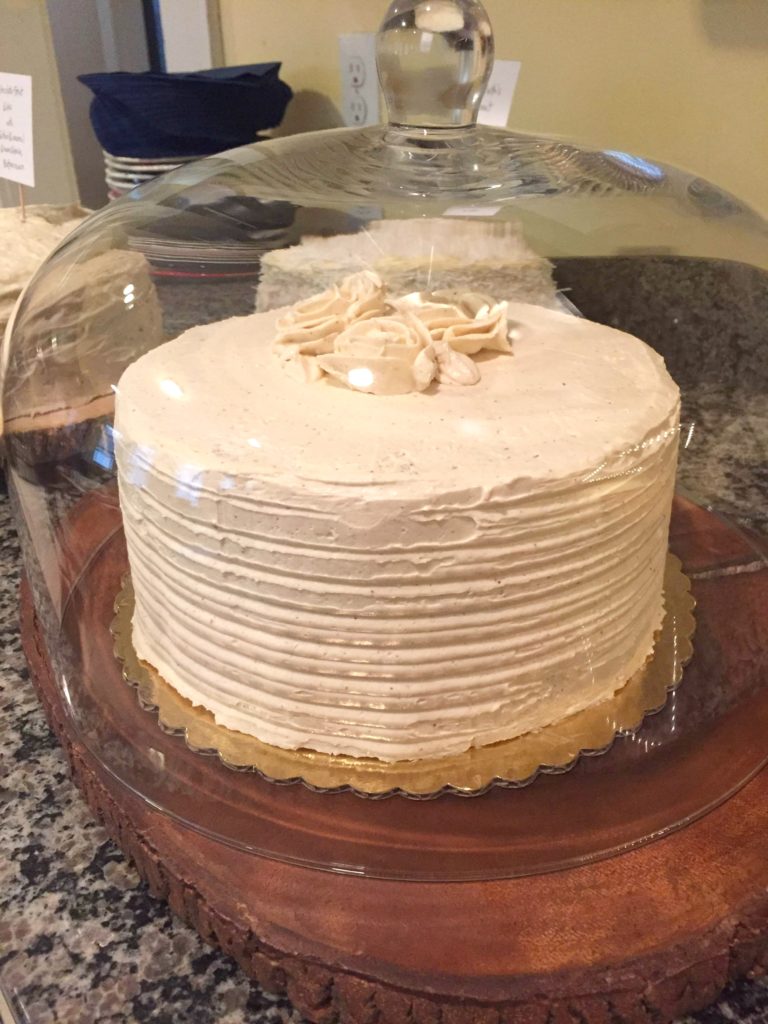 That's a rosemary brown butter cornmeal cake with honey buttercream, by the way. Swoon.
My birthday fell shortly after that, and even though Alex was out of town (waaaaaah), I still celebrated myself thoroughly. I figured I'd had my fill of cake by that point, but since no birthday is complete without dessert, I made a crumble with some spectacular pluots. And, because Deb Perelman said I should, I ate it for breakfast. (Even though the picture shows ice cream, I topped my breakfast portion with plain yogurt, I swear.)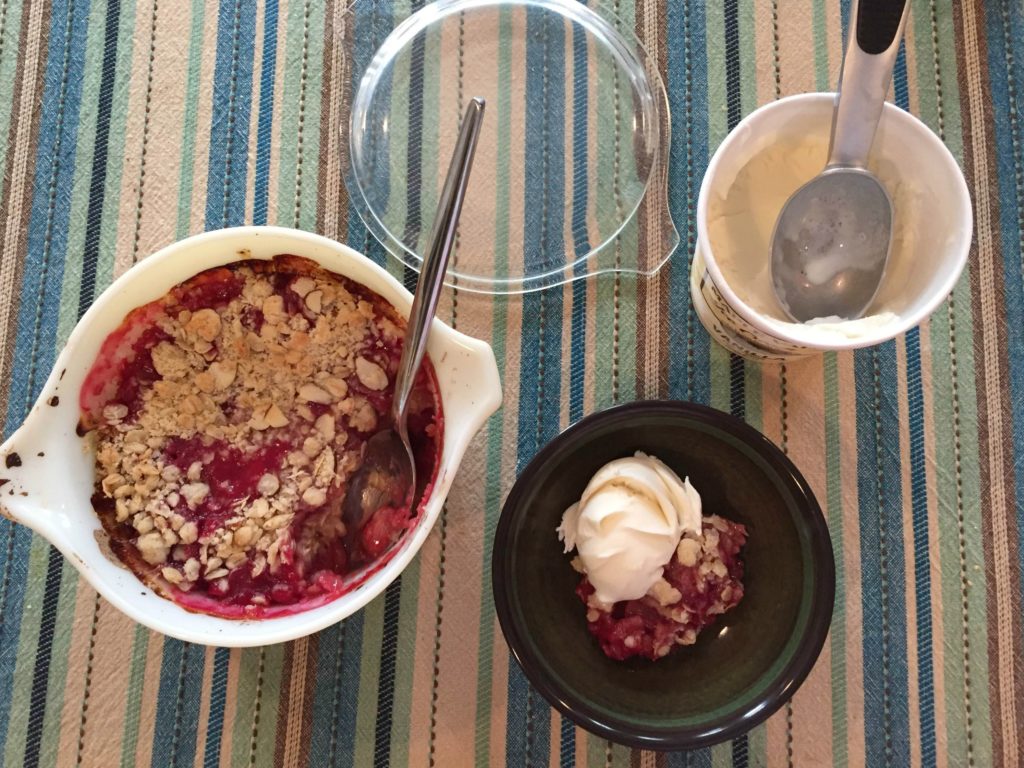 And, ok, I guess I hadn't totally had my fill of cake, because I did manage to find myself a giant cupcake in the course of the day.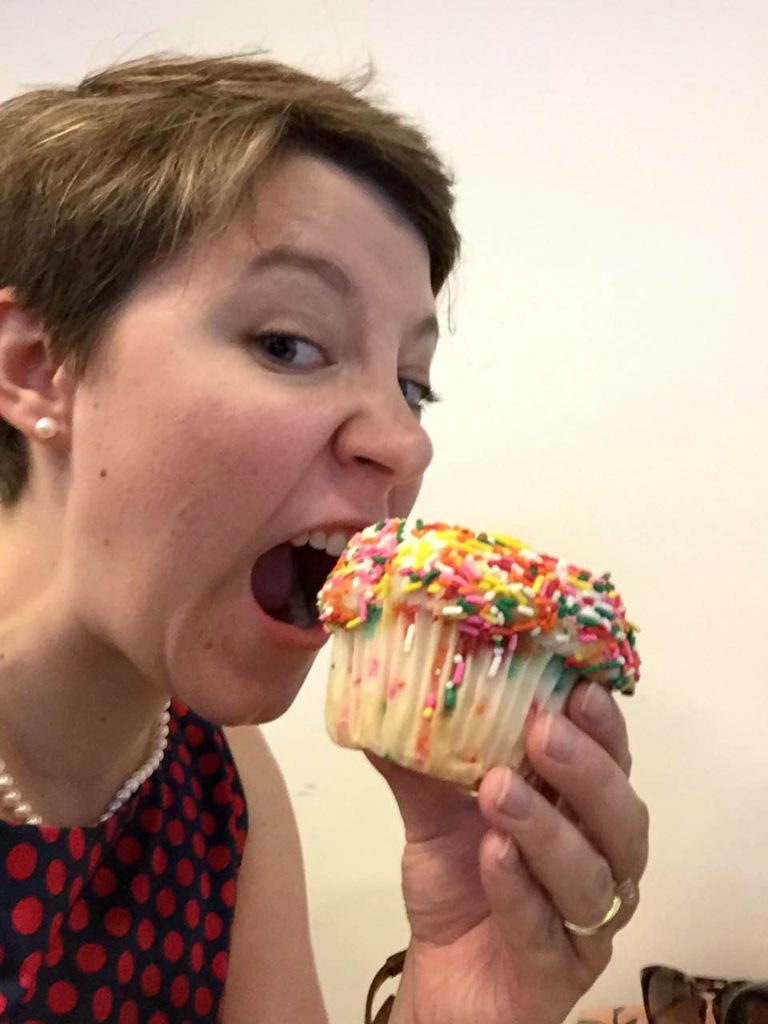 I decided to sign up for a CSA share again this year. I've written before about the challenges of cooking with a farm share– you have to be creative and flexible in order to get the most out of each week's haul, and I am not always completely successful. However, it is pretty glorious to get home and lay out the bounty every week.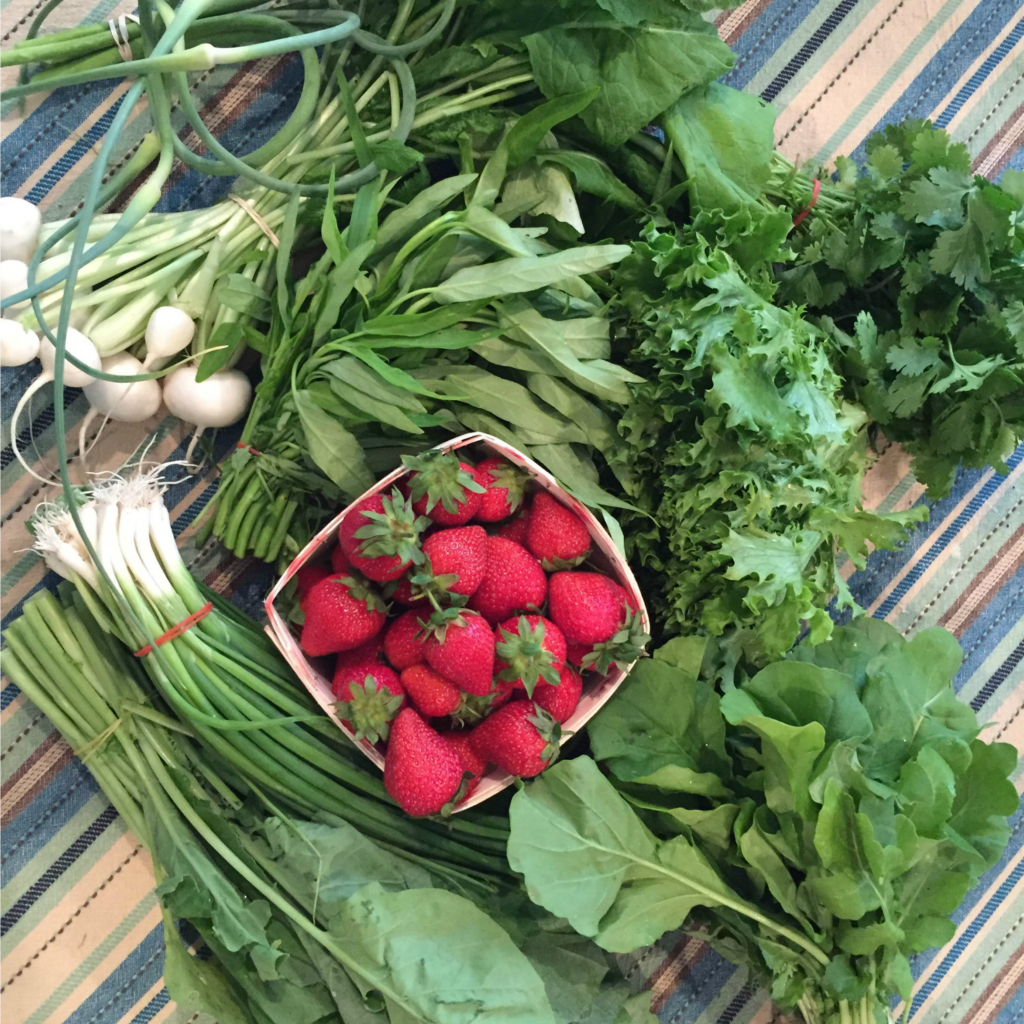 Obviously, I made several bunches of garlic scape pesto early in the season. This batch also included the greens from a bunch of radishes. I was pretty proud of that one.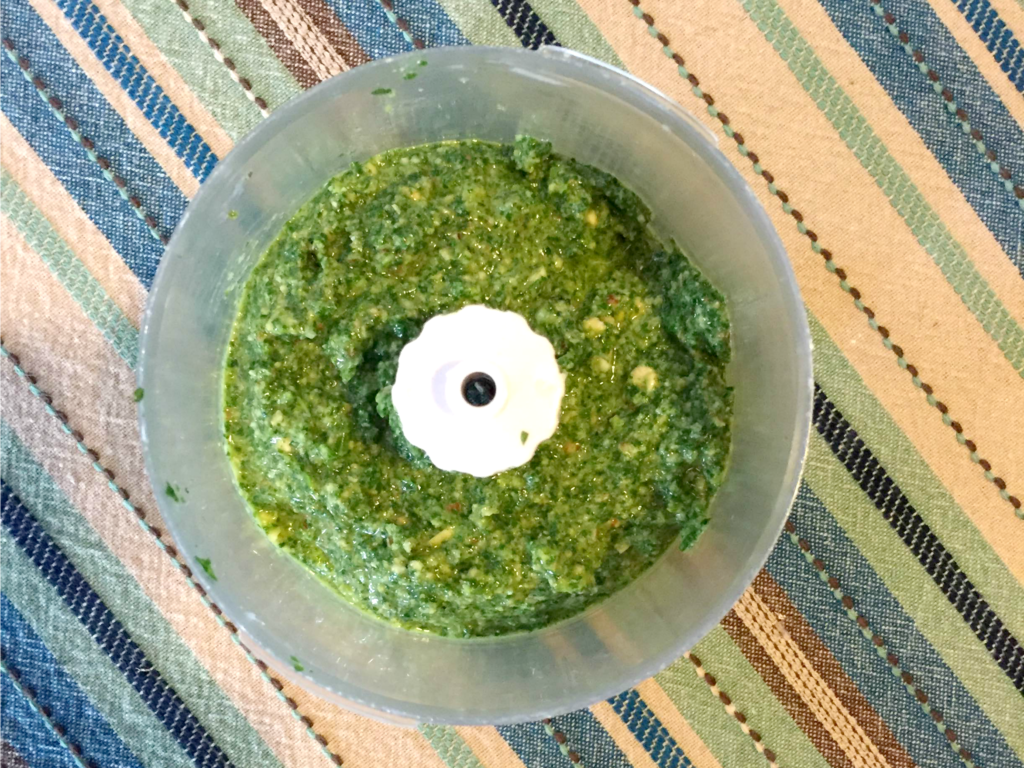 There has also been Caprese salad. Lots of Caprese salad. It's not only been a go-to dinner side this summer…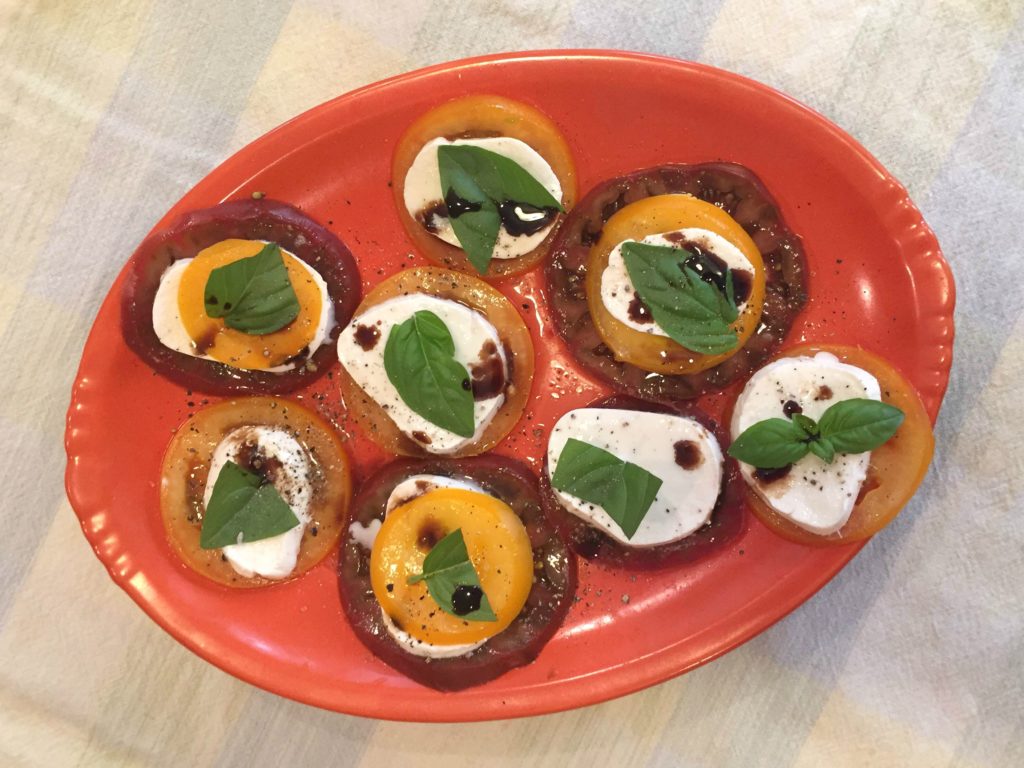 It's also been a pretty excellent desk lunch. My secret: take the tomatoes to work whole, with a few basil leaves in the same container; bring a tub of burrata; and dress everything with the stash of olive oil, balsamic, and s&p I keep in my desk drawer. YES, I am that person who stashes cooking basics along with her pens and paper clips.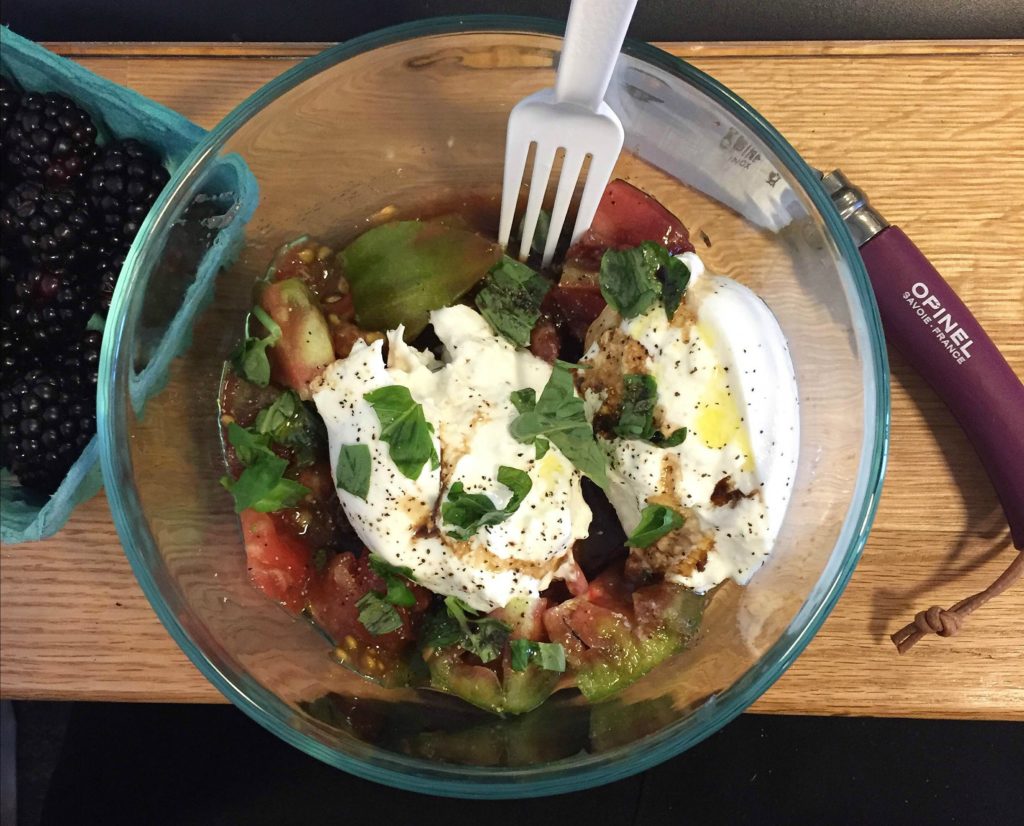 Speaking of work, I went to England for about a week in July for a bit of job training. I always assumed that if I was going to travel to Europe for work, it would have had something to do with cheese, but I assumed wrong. Of course I missed Alex and Moose while I was away, but it was also a thrill to travel internationally on my own. After sleeping through all the dinner options on the flight to Heathrow and then spending about three hours on a bus, slowly making my way to Cambridge, I was completely famished. I made a beeline for the nearest pub and ordered pretty much the first thing my eyes focused on: piri-piri chicken. Apparently this is quite the thing in the UK, and it was an excellent first meal of the trip. Those sauces on the left of the board? Seriously spicy. Like, one of them made my ears ring. I loved it.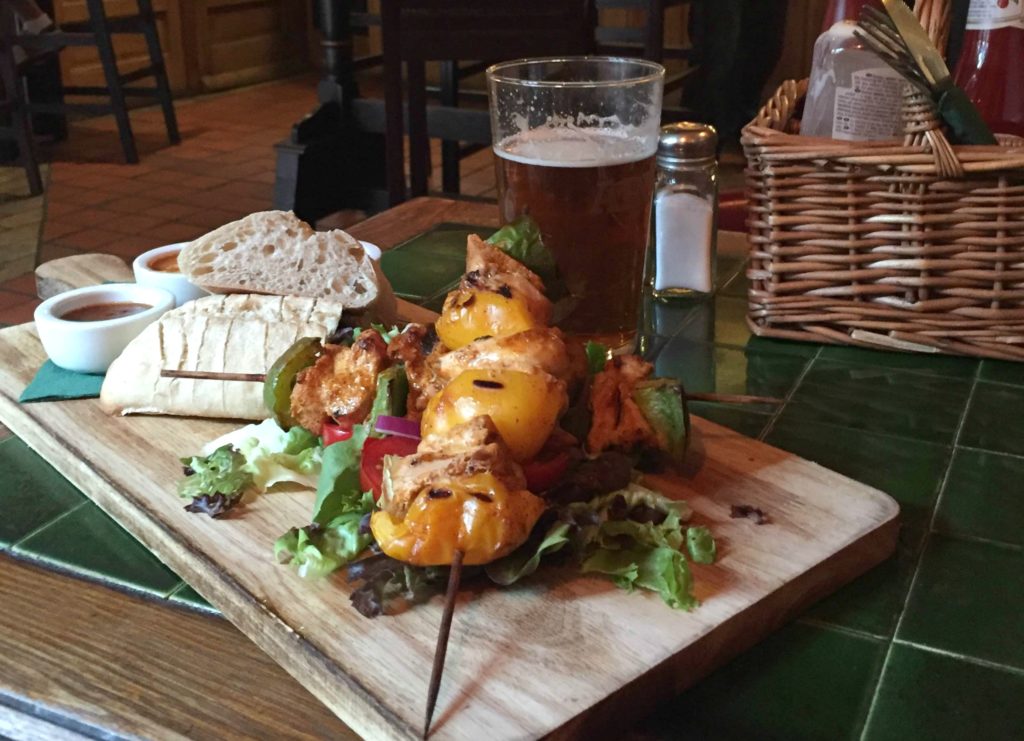 Our UK office is located in a settlement called Cambourne, less than 10 miles outside Cambridge. The hotel where I stayed was steps away from the office, and I had been warned that there wasn't much else in Cambourne beyond that, and pretty much zero in the way of entertainment. I was not bothered by this. After I wrapped up my office work, I'd head back to the hotel, read until I got hungry, then have dinner and a drink in the hotel restaurant (whose food I'd also been warned about, but hey, I didn't have to cook it or pay for it, so I was perfectly content), and wrap up the evening with a warm bath in the giant tub in my bathroom. That's kind of all I needed for a week. Oh, and there was a grocery store just beyond the hotel, and come on– what more entertainment do you need than wandering around an English supermarket??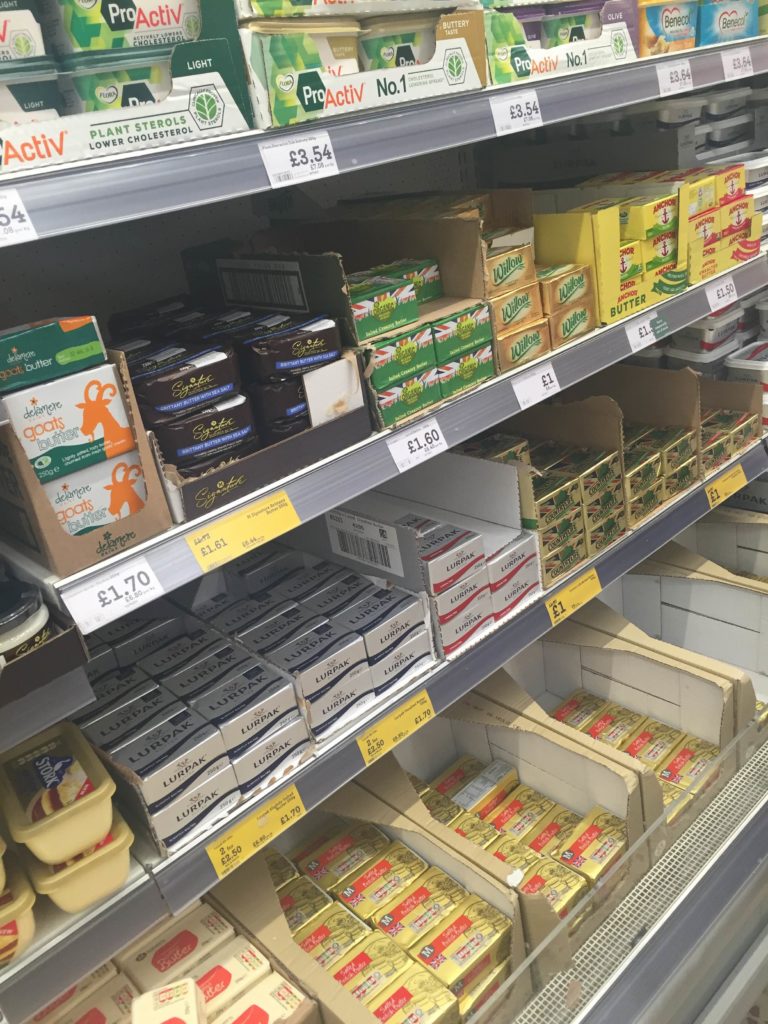 I had pretty severe dairy envy when I saw how much high-quality butter they had, and for how little money. Even with the exchange rate factored in, those are some good deals.
(Obviously I did more sightseeing than just a jaunt through the grocery, but we'd be here all day if I put up the non-food pictures.)
When I got back, Alex and I took a vacation– the first time we've had more than a couple days off together since our honeymoon. And, we decided to spend our vacation in one of America's most beloved destinations– BOSTON!! In all seriousness, we considered going someplace we'd never been, but in the end, we decided we'd have just as much fun enjoying our own city, sleeping in our own bed, cooking most of our own meals, and, of course, spending the week with our dog. It was an excellent decision.
First stop on vacation? Kupel's Bakery, of course. This is what dreams are made of. The Coolidge Corner: an everything bagel stuffed with smoked salmon, chive cream cheese, and fresh tomatoes. Side of hot black coffee for me, even in the summer. All the tables were full that morning, so we just walked to a nearby park and had a picnic breakfast.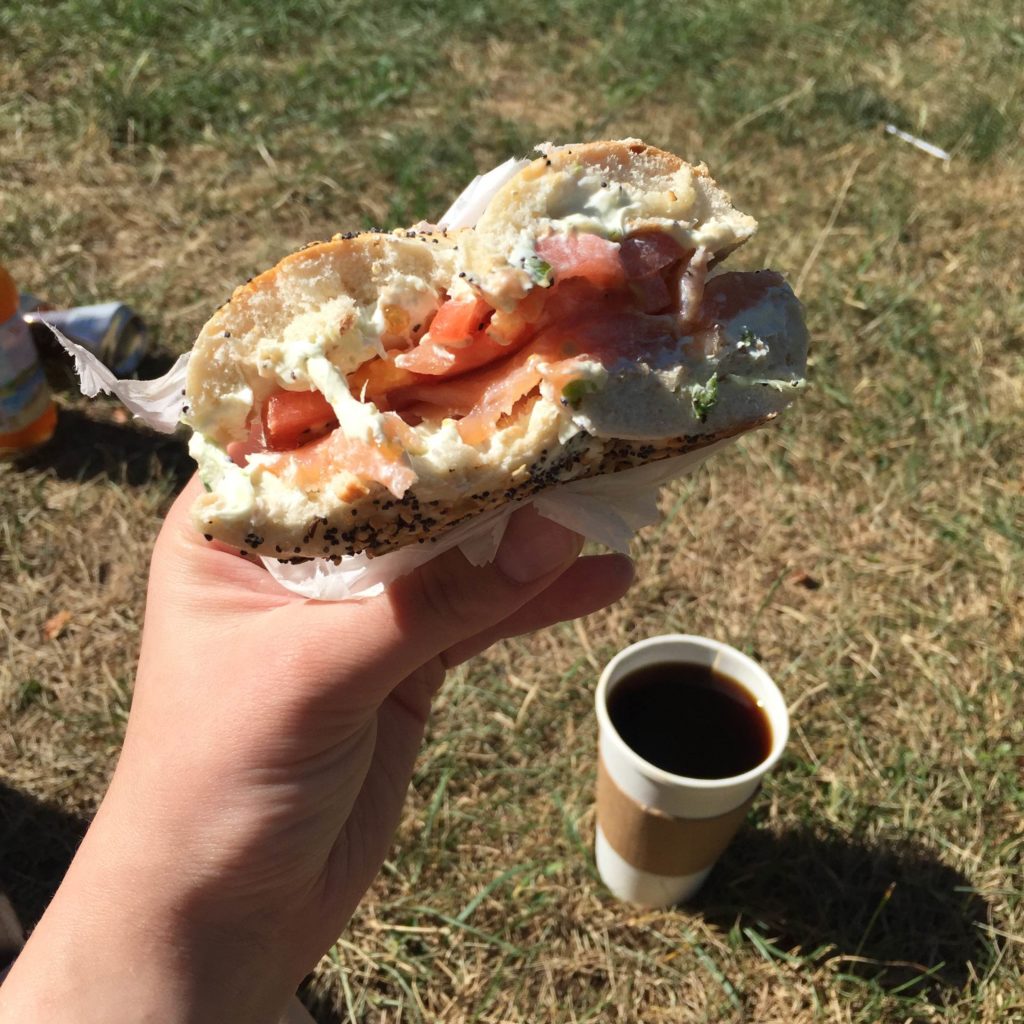 After this heavenly carbo-load, we kayaked the Charles River. Lesson learned: doubles kayaking is much harder than singles. Second lesson learned: Sitting in the back of the kayak requires muscle. Possibly a little more muscle than I actually have. Hellooooo, sore shoulders.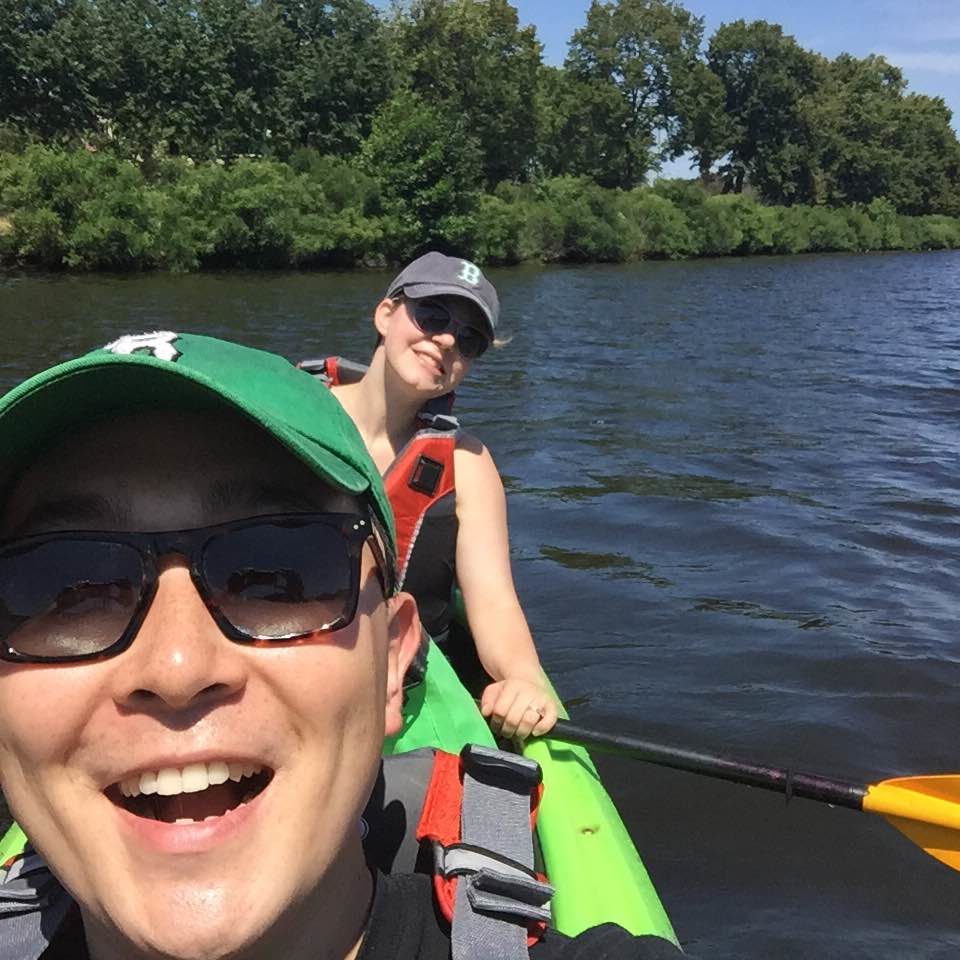 Complaints aside, though, there's no feeling quite like the feeling you get when you're on the Charles and the skyline comes into view.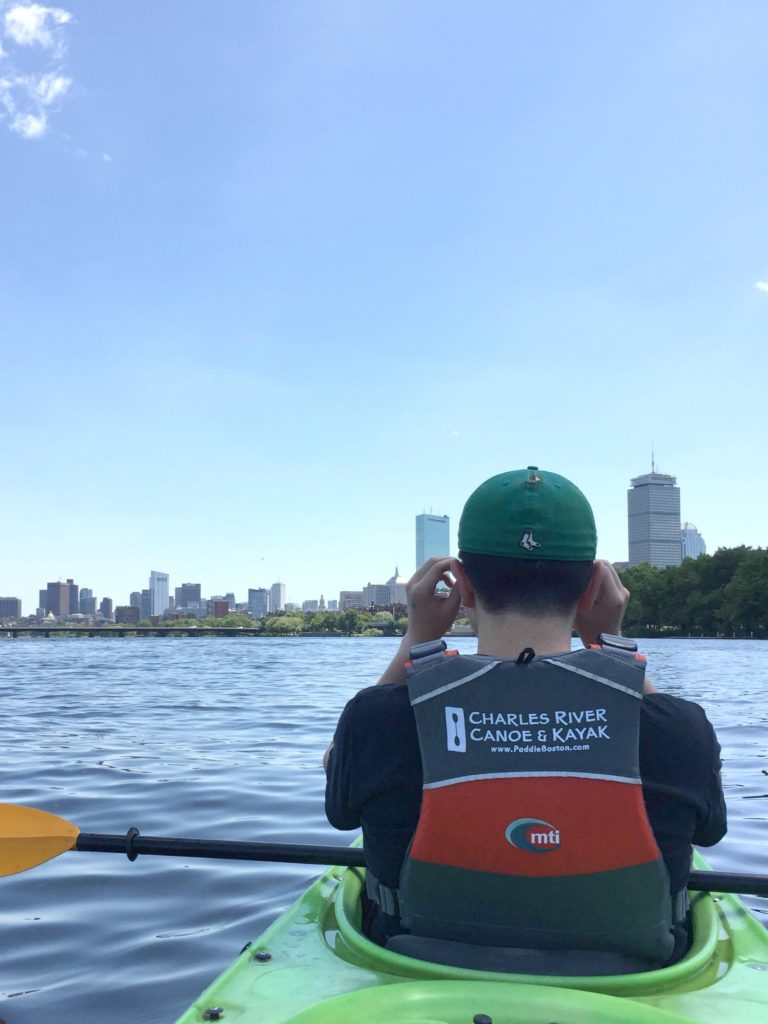 We also thoroughly enjoyed the chance to just putter around the house together, which rarely happens in normal life. We worked on Alex's garden…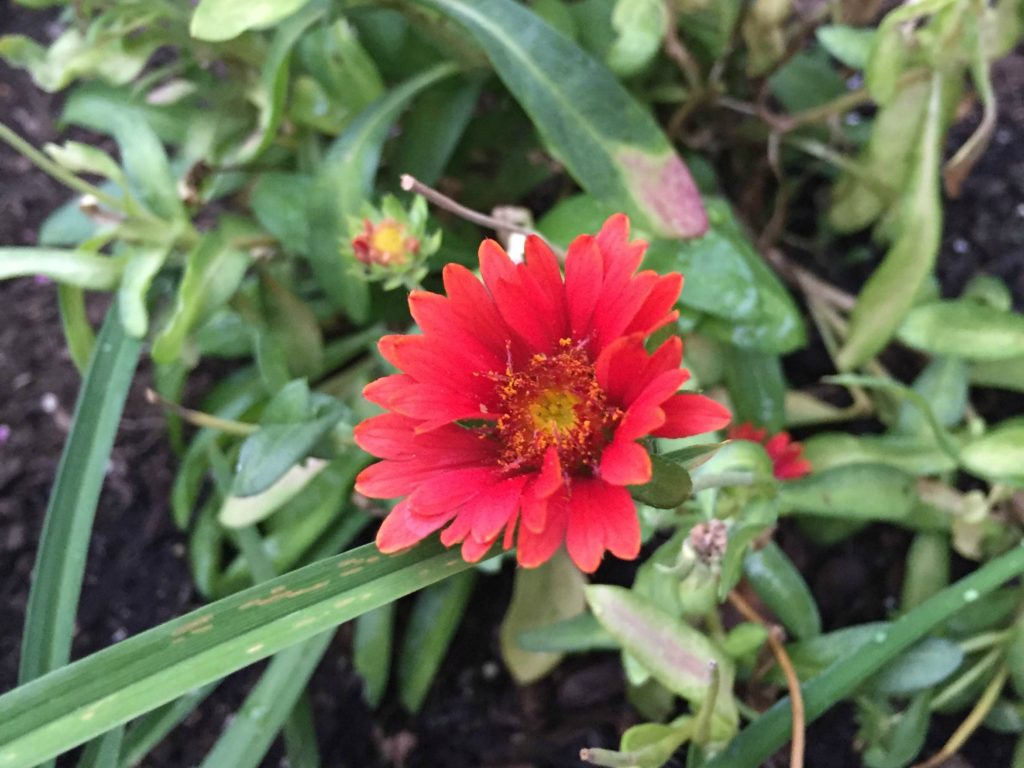 I baked a cake…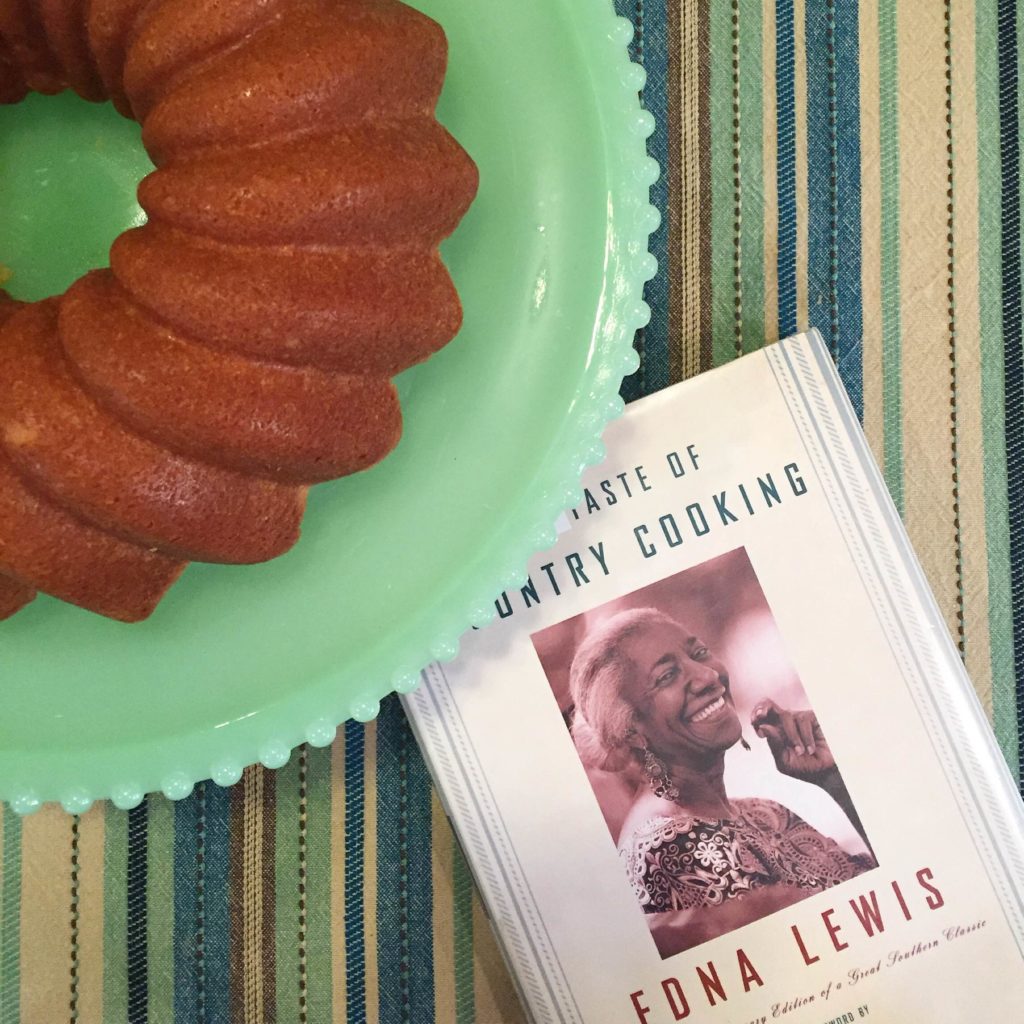 And we had lunches that looked like this. SUMMER.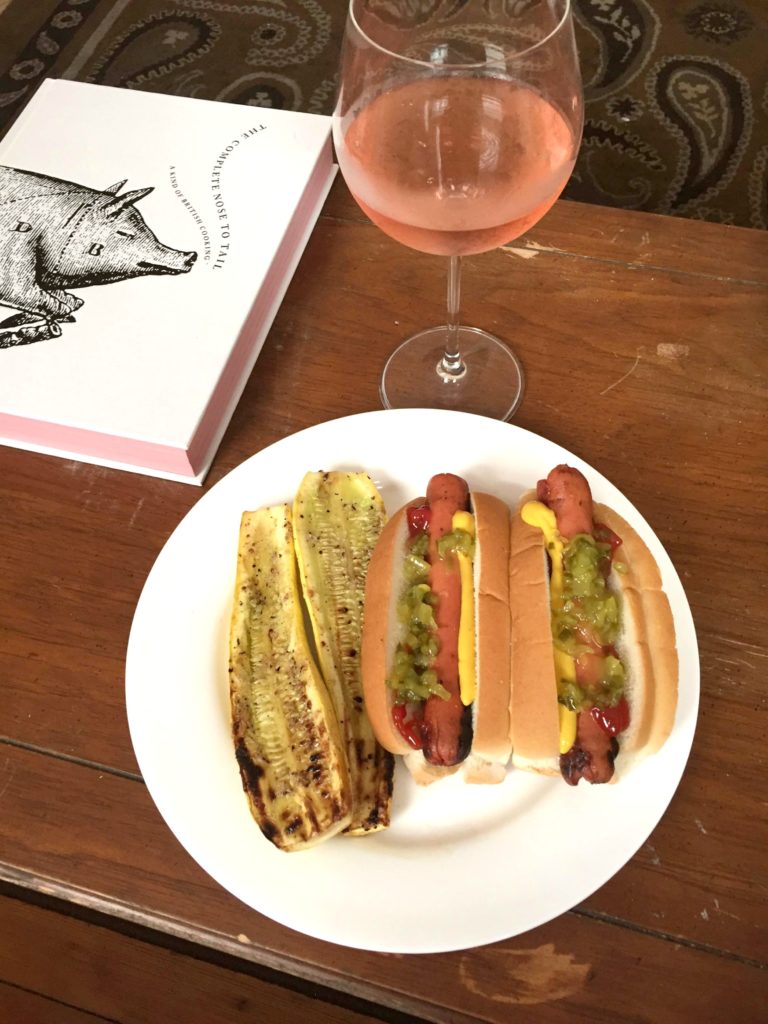 Other vacation activities included Alex's first Red Sox game, two excursions to the Museum of Fine Arts, lots of movies, time with friends, and lots of grilling and cocktail making. It was a week very, very well spent.
And that pretty much catches us up! I'm getting into the kitchen tomorrow morning– it's finally getting cool enough to bake things without sorely regretting it– so perhaps I will be back in short order. Fingers crossed.