I made a pie several weeks ago, which I intended to blog about right away.  I thought to myself yesterday, "You know, it's been a few days.  I really should work on that pie post."  And then I realized that it was the 26th, and I had made that pie right around the 14th of March.  I remember this because my roommate pointed out that I had made a pie on Pi Day, a coincidence that hadn't even occurred to me.  (I'm pretty sure I had overheard talk about "Pi" all day, and my brain translated it into "must bake fruit pie.")  I somehow managed to let twelve days slip by practically unnoticed… I should really slow down more often, but even as I sit here, I'm eyeing the clock to make sure I get ready for work on time, and thinking about what I should pack for lunch, and whether I should just slack off and wear jeans today, and how many days until payday, and will I have time to make a grocery run this morning… sigh.  Sometimes life is just hectic.
Pie is actually the perfect thing for hectic times like these.  The ratio of rewards to effort is easily in the ballpark of about 10 to 1… if you want to get all mathematical about it.  (We did just talk about Pi day, after all.)  You really don't even need a recipe, unless you plan on making your crust from scratch… which I didn't.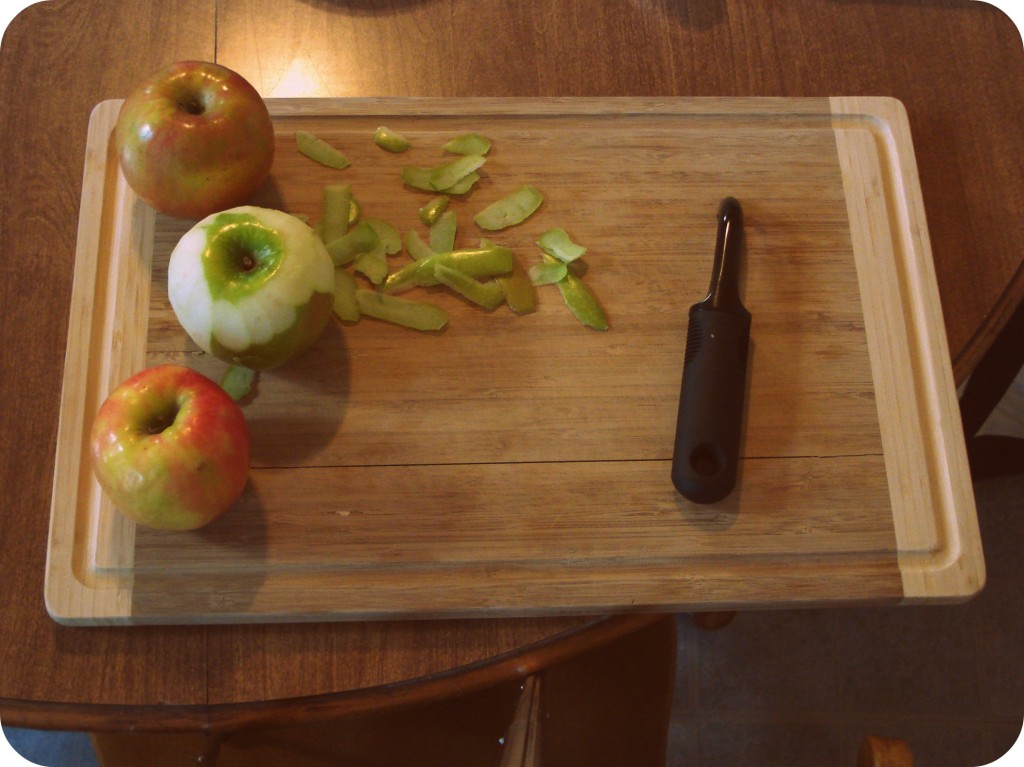 I just chopped up three apples, tossed them into a skillet with some butter and brown sugar, and added a couple handfuls of dried cherries.  I probably threw in some spices, too… I think I used cinnamon and coriander, but twelve days have kind of wiped away the details.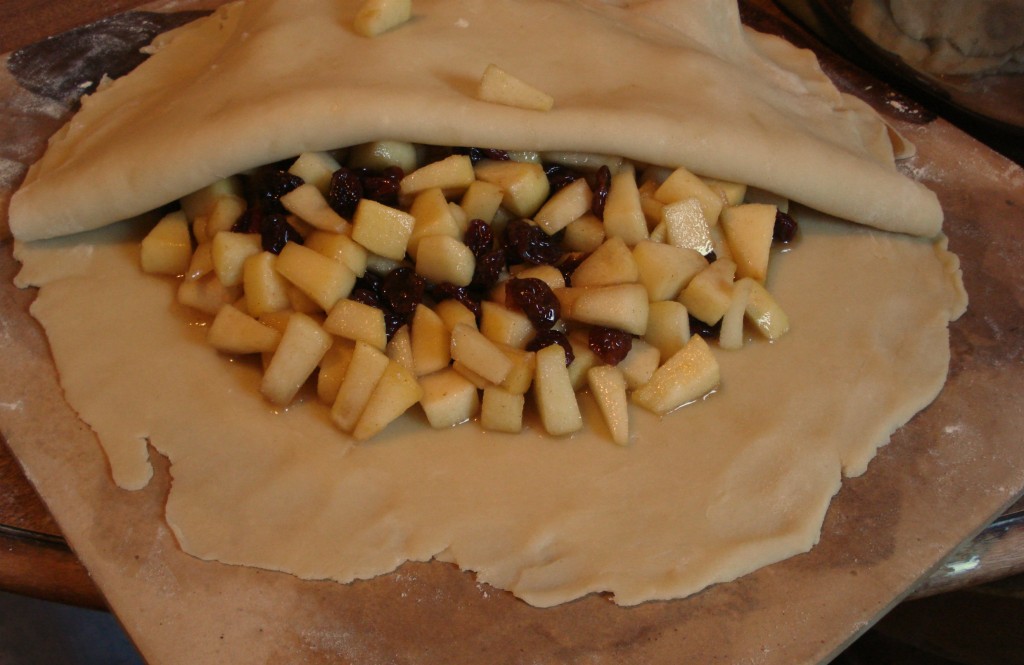 When the cherries had absorbed some of the liquid in the pan and plumped up a bit, I poured the mixture over one sheet of rolled out crust, topped it with the other crust.  I used a fork to seal the two crusts together, leaving me with something that looked like a giant, lumpy empanada or something.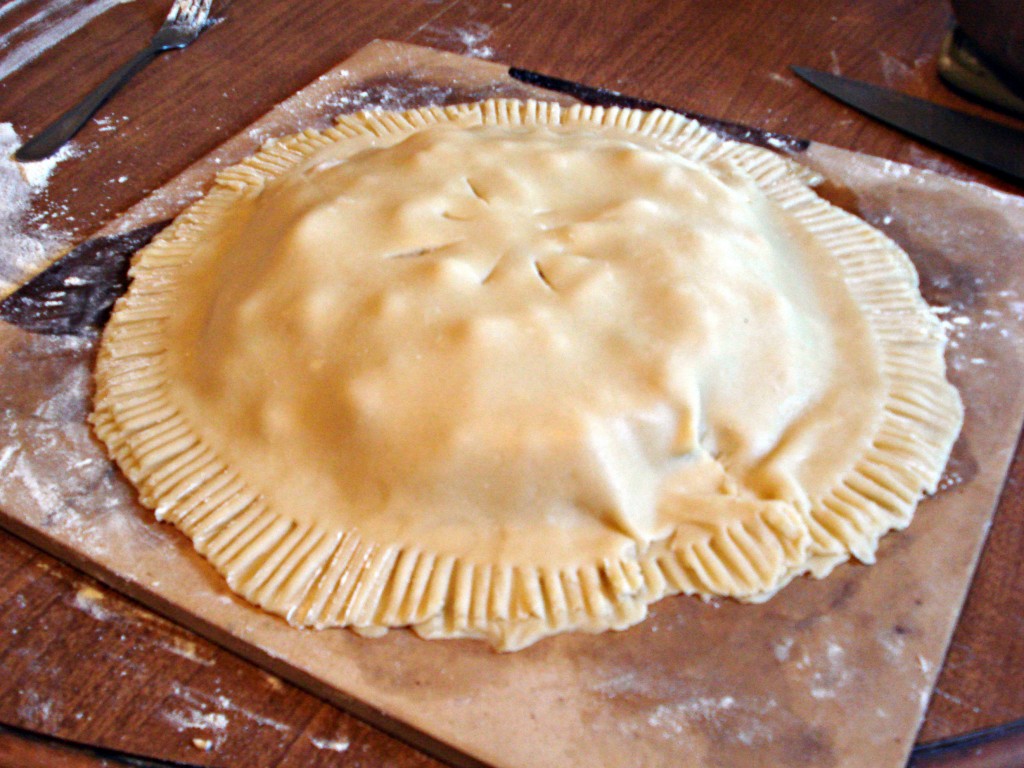 Here Alex demonstrates the proper way to cut into a pie: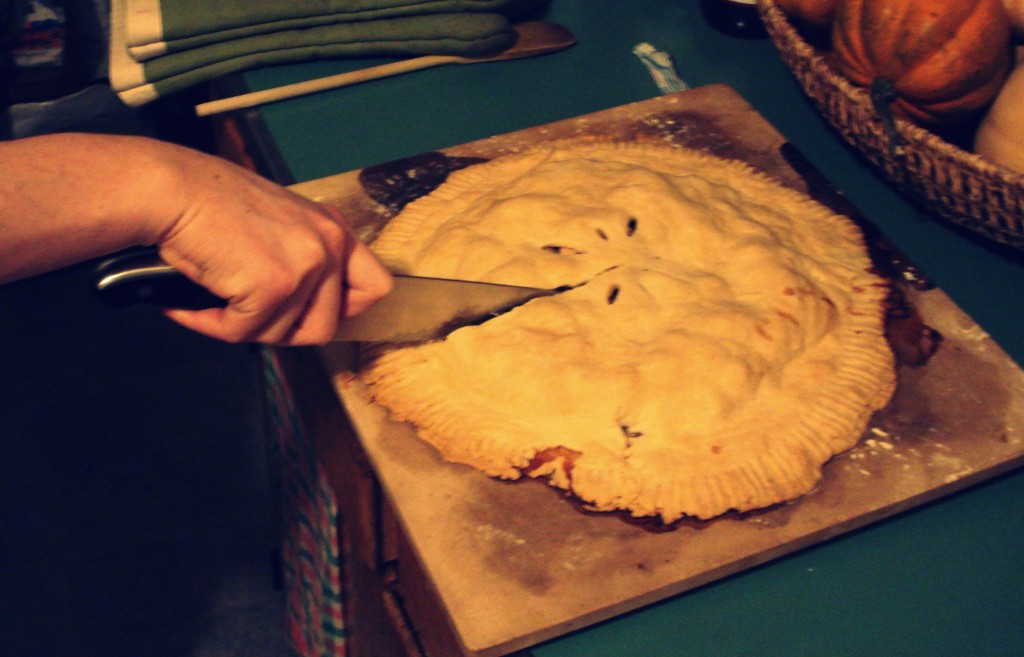 And there it is, a simple, humble, delicious slice of pie.  No frills, no scoop of ice cream… just flaky crust and sweet, fruity filling.  It's worth sitting down for… if you can spare the five minutes.