I've been down in the dumps a bit lately.  Not sick, not lovelorn, not even depressed, exactly… but just a little blah.  This is for a number of very legitimate reasons, but none that I'm going to discuss here, because I insist on making this blog a place for uplifting things rather than downers and rants.  And furthermore, since I think we can all agree that using food as a means of solving our problems leans pretty strongly toward the bad end of the idea spectrum, I'm not even going to write about food today, if I can help it.  I'm just going to share several non-edible things that cheer and console a case of the blues.
1. Let's begin with the blues.  We're talking about wailing, gut-wrenching, classic blues, preferably experienced via the scratchy sound of old records.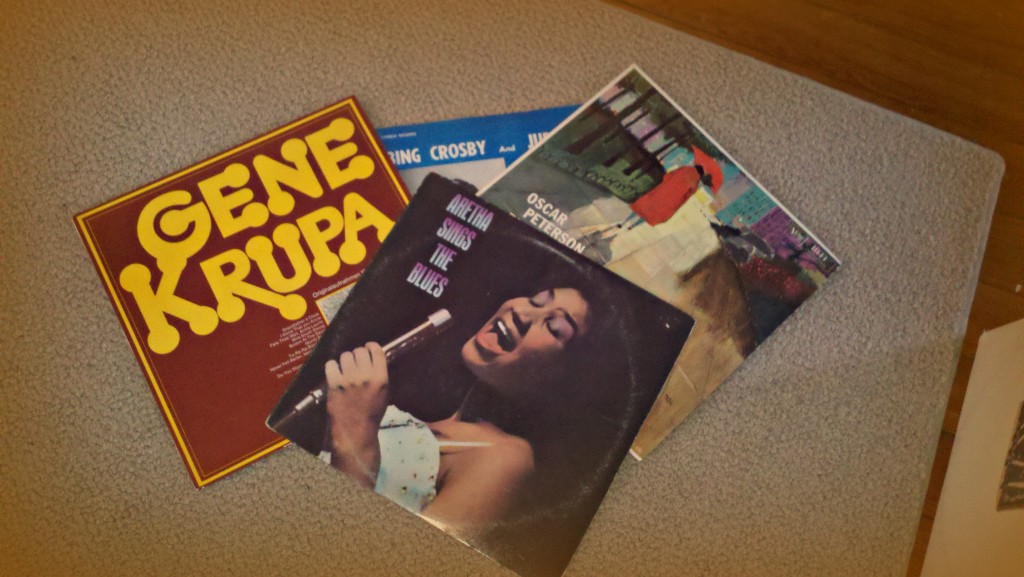 You might think this kind of thing would make your bad mood even worse.  Not the case.  Listening to the blues is kind of like a primal scream; it acts as an outlet for all your pain and frustration.  And if you don't believe me, just ask Cliff Huxtable.  And if you're just not into the blues–although I highly doubt that's even possible– maybe you could try the Avett Brothers.  That always works for me, too.
2. Without fail, the Boston Public Library always cheers me up.  The library is my go-to remedy when financial woes are getting me down.  I'll just drop by and pick up whatever strikes my fancy– and the BPL has everything you could possibly want.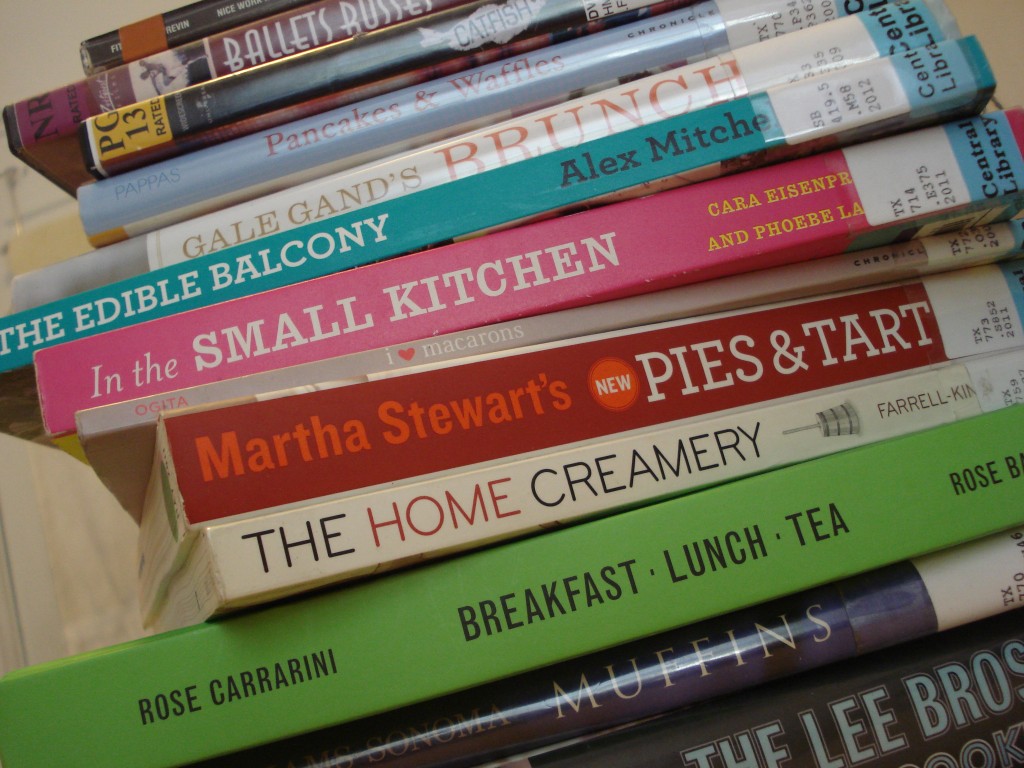 Here's my most recent library haul.  Yes, almost all of them are cookbooks.  Almost all of them are focused on sweets.  I'm comfortable with that.
I also picked up this gem a few weeks ago.  It was quite possibly the most adorable thing I've ever held in my hands (with the obvious exception of my nephew).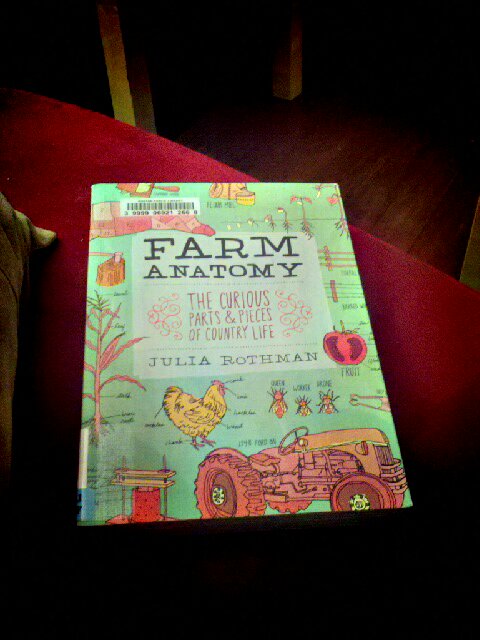 Also, the BPL has a beautiful courtyard where you can sit and read your free books, and drink a cup of coffee from their cafe, if you can spare a couple dollars.  The amazing thing about the courtyard is that it is literally steps away from the hustle and bustle of Copley Square, but you can't hear a thing when you're tucked away.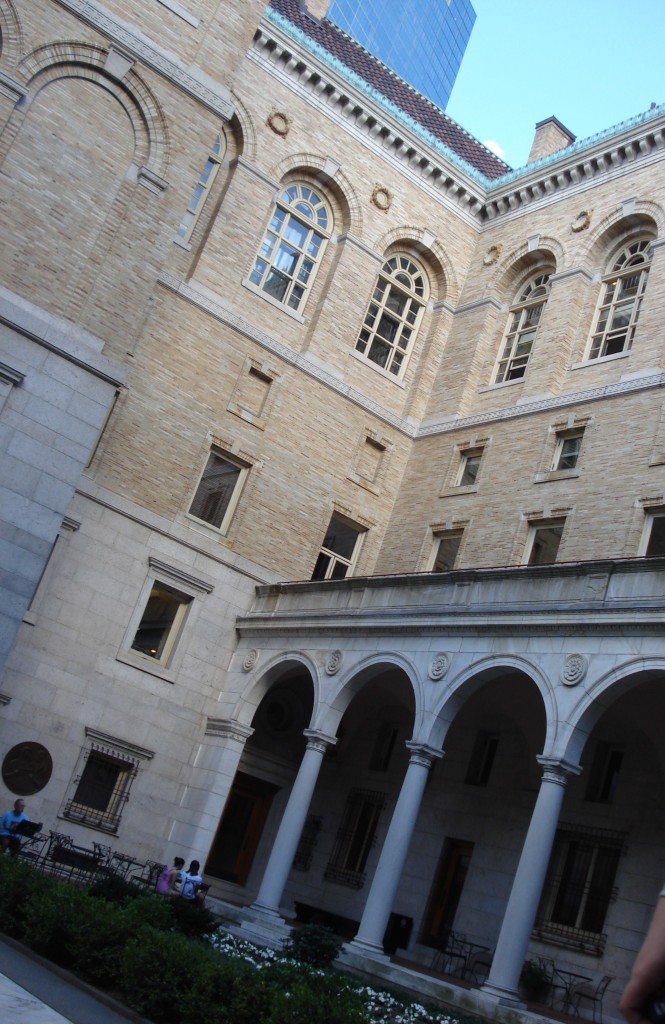 3. I can tell you about my favorite dishes without really talking about food, right?  Ok, probably not.  But seriously– when I can't seem to muster the energy or the money to cook the way I want to, having dishes I love somehow makes that ok.
Well over half of my dishes are vintage.  Imagine that you had an aunt who had been collecting antiques since before you were born, and when you got ready to move into your first real apartment, she told you to bring your car to her house and fill it up with whatever you wanted.  That's pretty much what happened to me!

The craziest part is that I didn't bring even close to everything she gave me to Boston, so the rest of it is at my parents' house in my cedar chest.  I don't even remember most of what I left behind, so I'm saving it for myself for some future milestone.  It'll be just like Christmas!
I also love aprons.  I wear one pretty much every time I cook, and I frequently forget to take off my apron when I sit down to eat.  They just make me feel legit.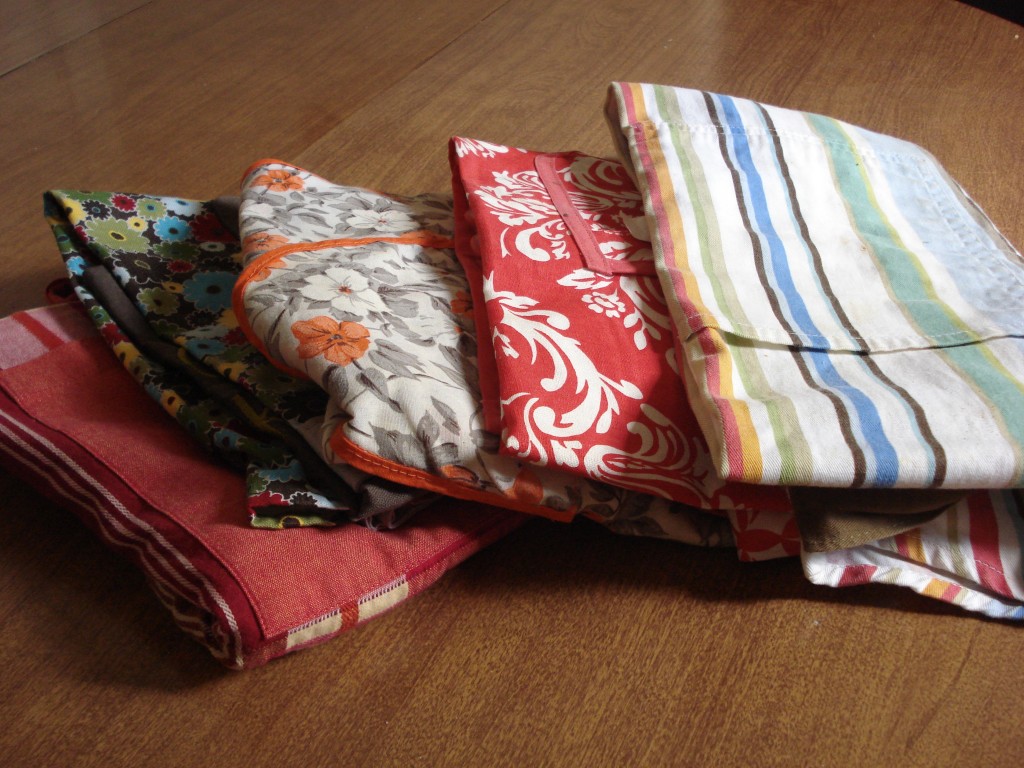 We also have this one that simply says "shorts."  I have no idea what that means, or where the apron came from.  It kind of reminds me of Frank Rossitano's hats.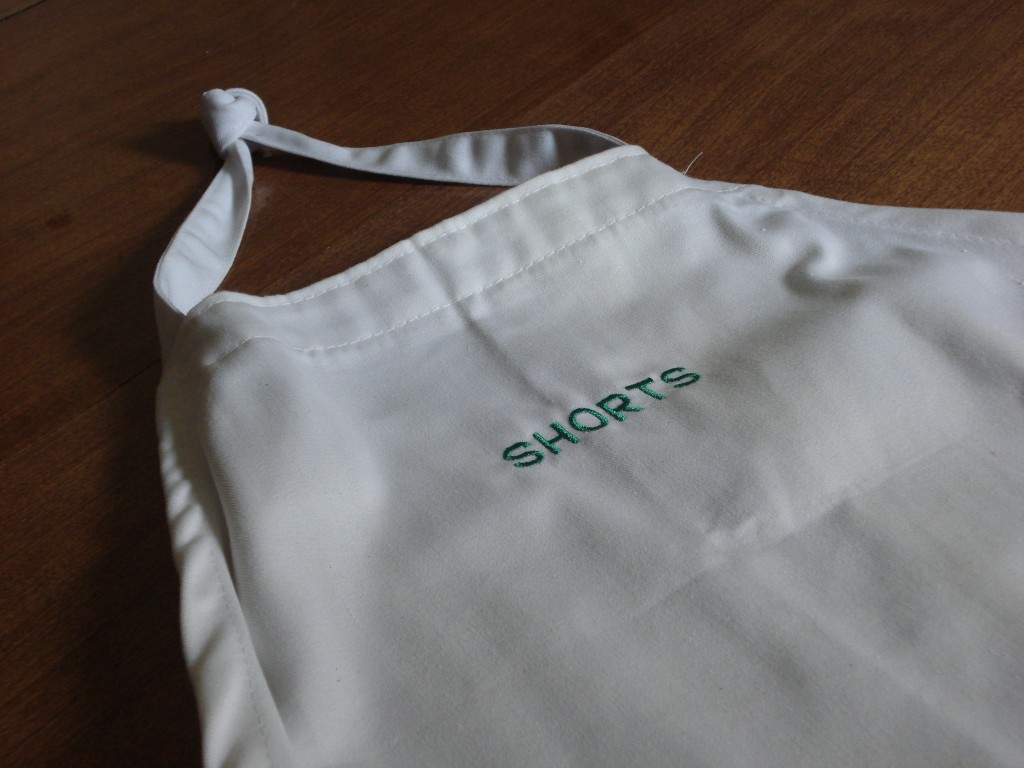 4. One of the very best things about living in Boston is the huge number of green spaces.  There are so many places you can go and put your feet in the grass, or watch the sailboats drift by, or just prop up against a tree and people-watch.  My three favorites:

The Esplanade, overlooking the Charles River and Cambridge; the Prudential Center courtyard; Jamaica Pond.  The beauty of the Pru courtyard is that it's right where I work, so I have a mini-escape waiting for me anytime I go on break.
5. This picture: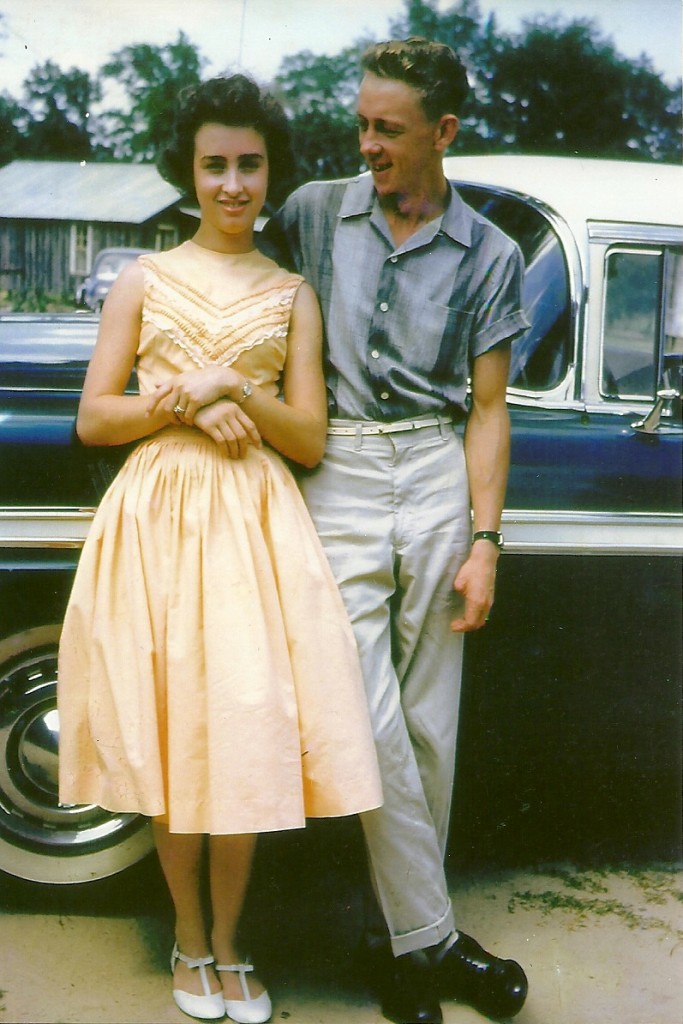 These are my maternal grandparents, Grandmother and Jimbo.  I adore everything about this picture.  The car.  The house in the background.  Everything Grandmother is wearing.  Jimbo's skinny belt, and the way he's looking at her.  They were about my age when this was taken, I imagine, so it's become particularly special to me lately.  Alex often picks on me (lovingly, of course) about my great pride in my family; he'll pump me up for unpleasant tasks by saying things like, "Suck it up, lady.  Strong woman, line of strong women!"  But it's totally true, and this photo reminds me of that.
6. If you're extremely sensitive to sweetness, you might want to leave now.  Thanks for joining us!  But I'm going to try to keep this as low-sap as possible.  Here goes: Alex always, always makes a bad day better.  When I have a legitimate complaint, like, "I didn't get that job I wanted," or "Holy crap, I only have a dollar in my bank account," he responds with genuine sympathy.  But when it's something stupid, like, "We're out of cereal and I only had enough coffee for one cup instead of my usual three," he has this ability to make fun of me in a way that makes me realize I'm being ridiculous but somehow does not infuriate me, as one might suspect.  It's uncanny.  It never fails.  He's amazing.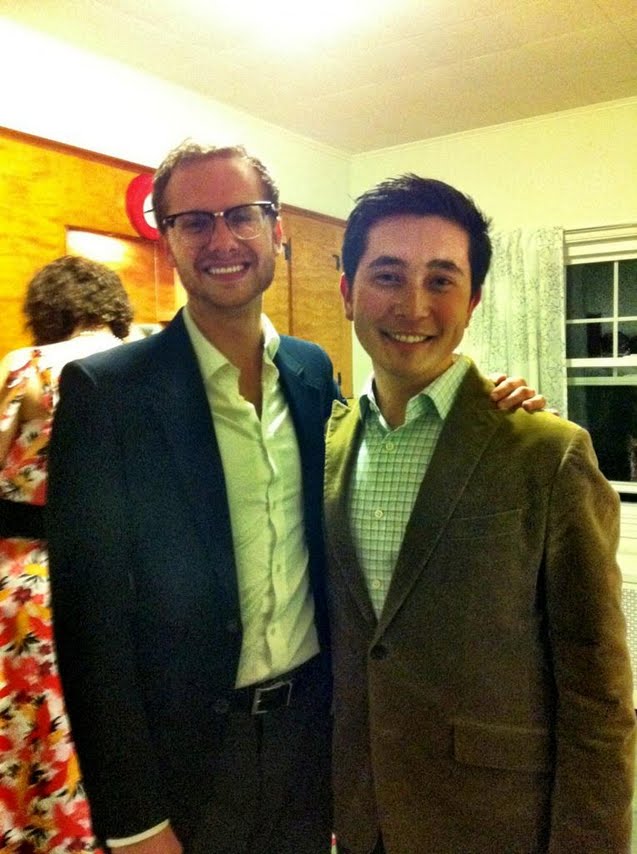 He's the one on the right, although I certainly love Sean, too.
And impromptu thing-that-cheers-me-up number 7: writing about things that cheer me up.  Works every time.