How do you feel about raw seafood?  Yes, sushi is pretty tasty.  But that's not what I meant…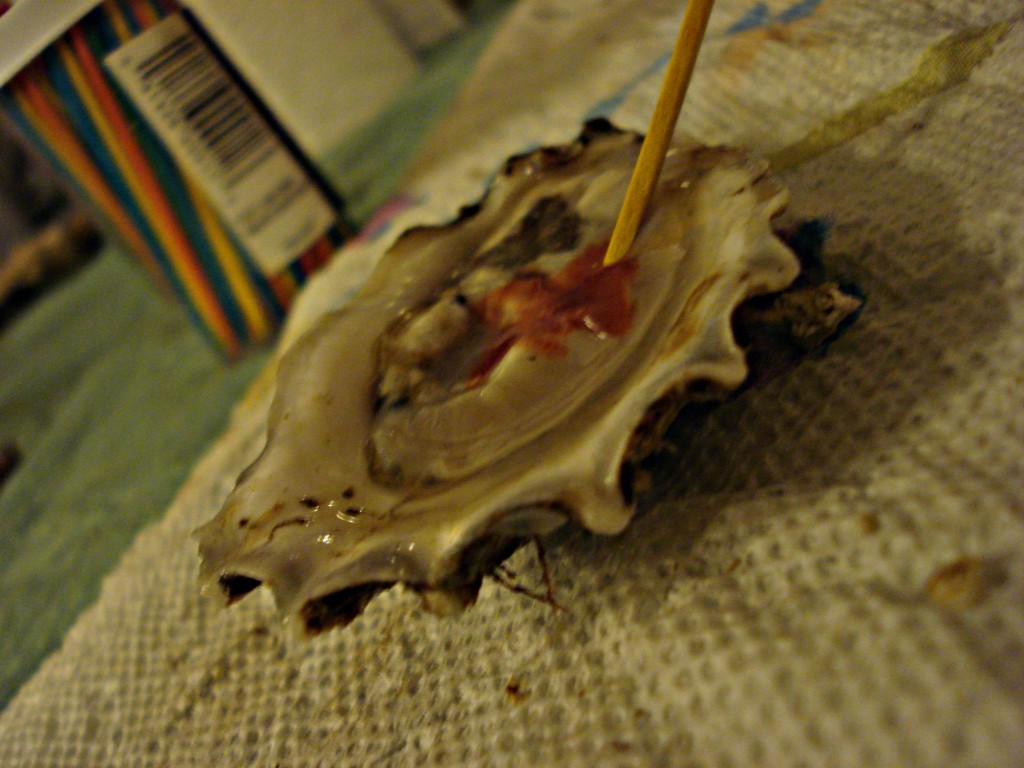 Say what you will, but nothing says comfort food to me like a dozen raw oysters on the half shell, with a tiny bit of of hot sauce dabbed on top.  Or maybe, if I'm really in the mood, two dozen…
As anyone who has moved away from loved ones knows, the definition of "home" becomes blurry over time.  I frequently find myself referring to both my parents' house and my own cozy apartment as "home," even though the two are separated by about 1300 miles.  Each contains its fair share of comforts and memories, and each involves a separate network of friends, families, and second-families. Although we could talk about what really defines a home… um, until the cows come home, nothing sums it up for me quite like a raw oyster.
For the past several years,  turning our garage into an oyster bar has been a highlight of the holiday season with my family.  If we're hosting a large party, a giant bag of the gnarly-looking mollusks, fetched from a trusted seafood market in town, spend the day hanging out in a wheelbarrow full of ice.  This holiday, it was an immediate-family affair, so the garden equipment, regrettably, stayed out of it.  As it turns out, they taste just as good from the Coleman cooler.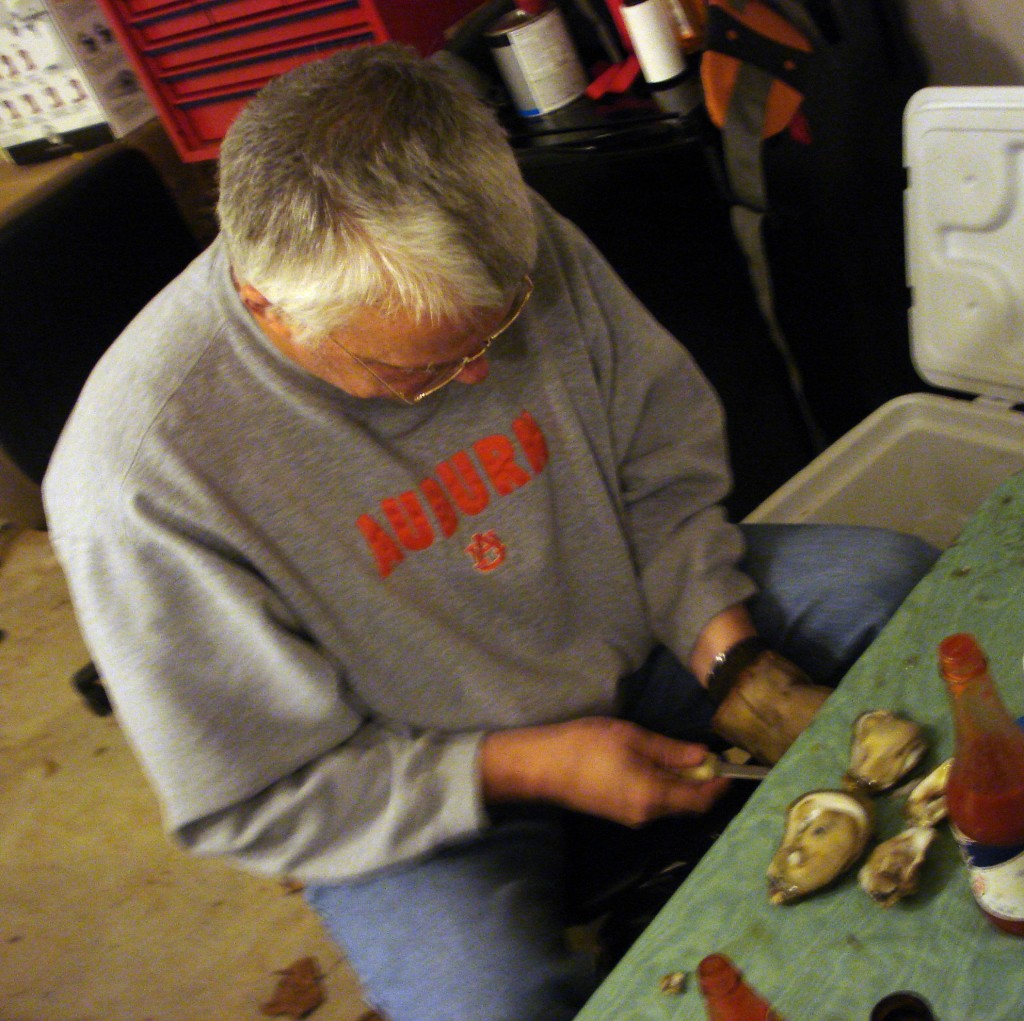 Dad is the oyster-shucking master of the house, no doubt.  I gave it a valiant effort, but I only managed to pry open two shells total.  Clearly I need to work out more.  Here we see Dad working the knife… under the table, presumably to keep his shucking secret a secret.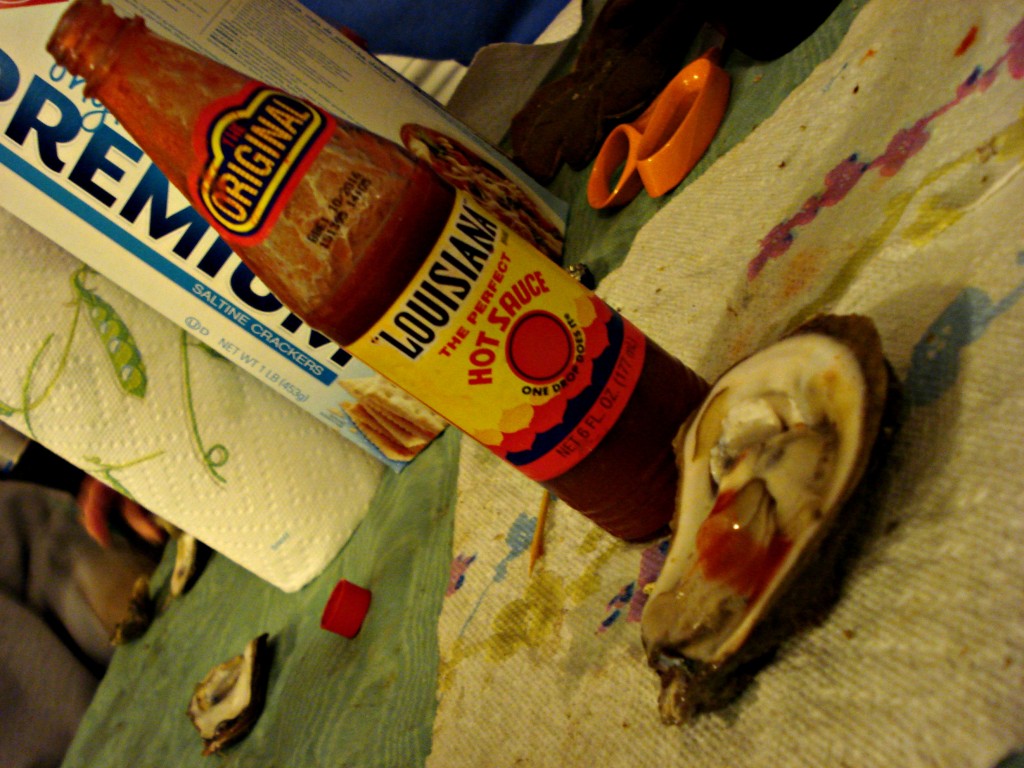 Oddly, I haven't eaten a single raw oyster in Boston, ever.  Whenever I see them on restaurant menus, they're outrageously expensive.  And somehow, I doubt they'd taste as good outside of my parents' garage anyway.
Other things happened during my Christmas break, too: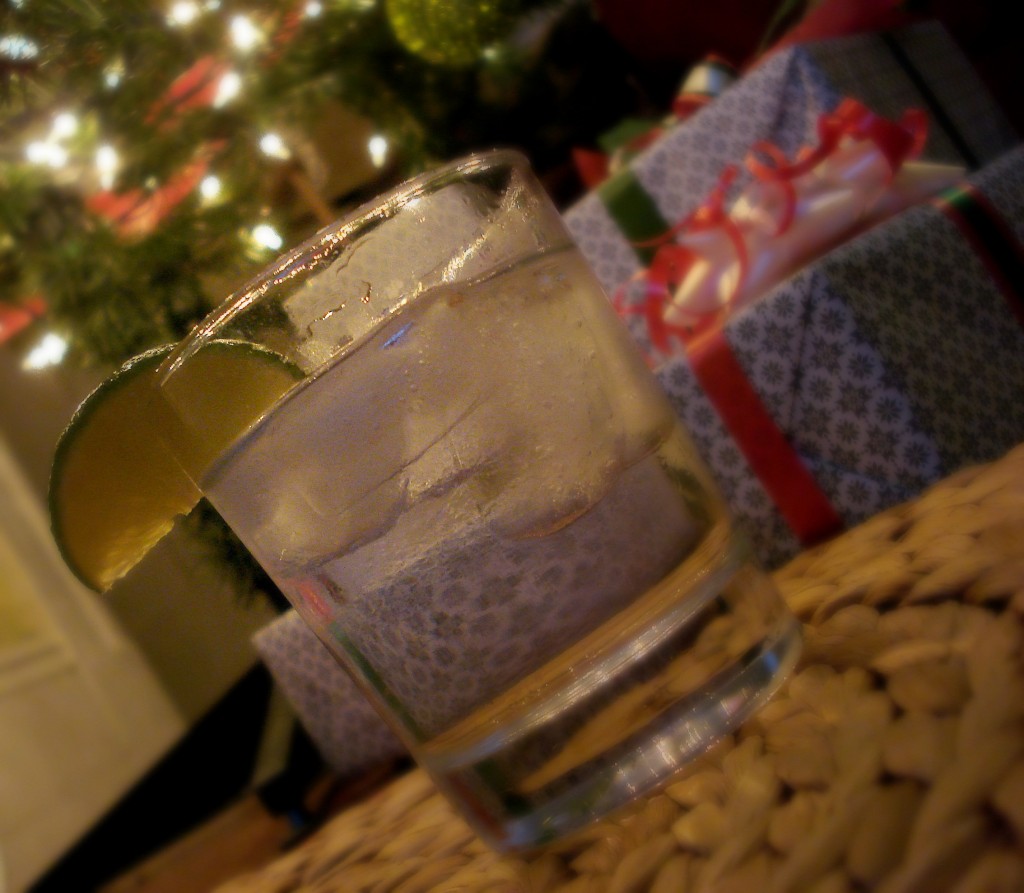 Isn't this what you wanted to find under your tree?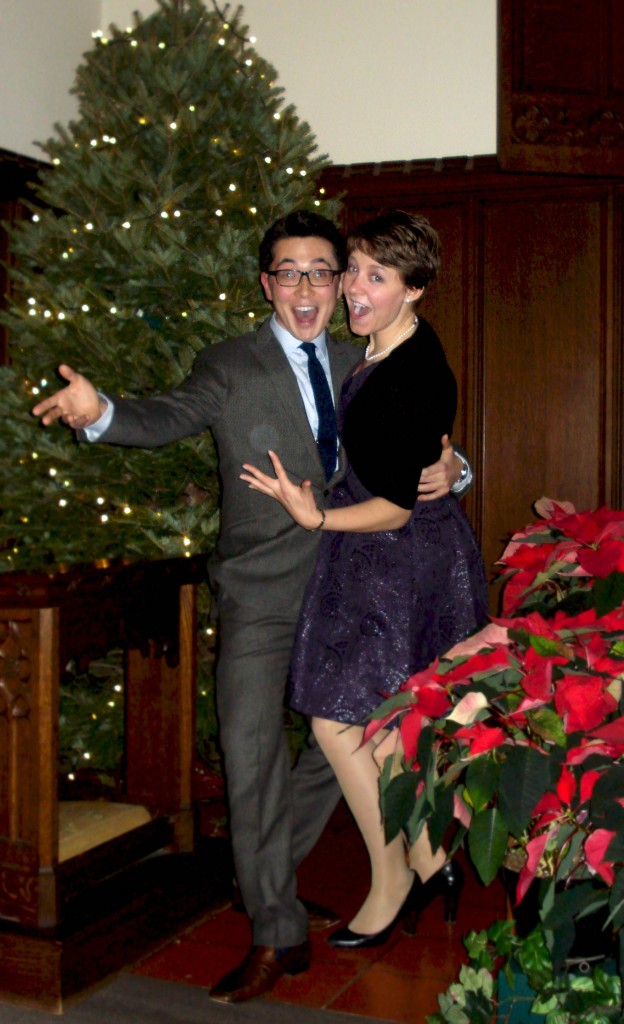 Goofing off in church.  Always a good choice.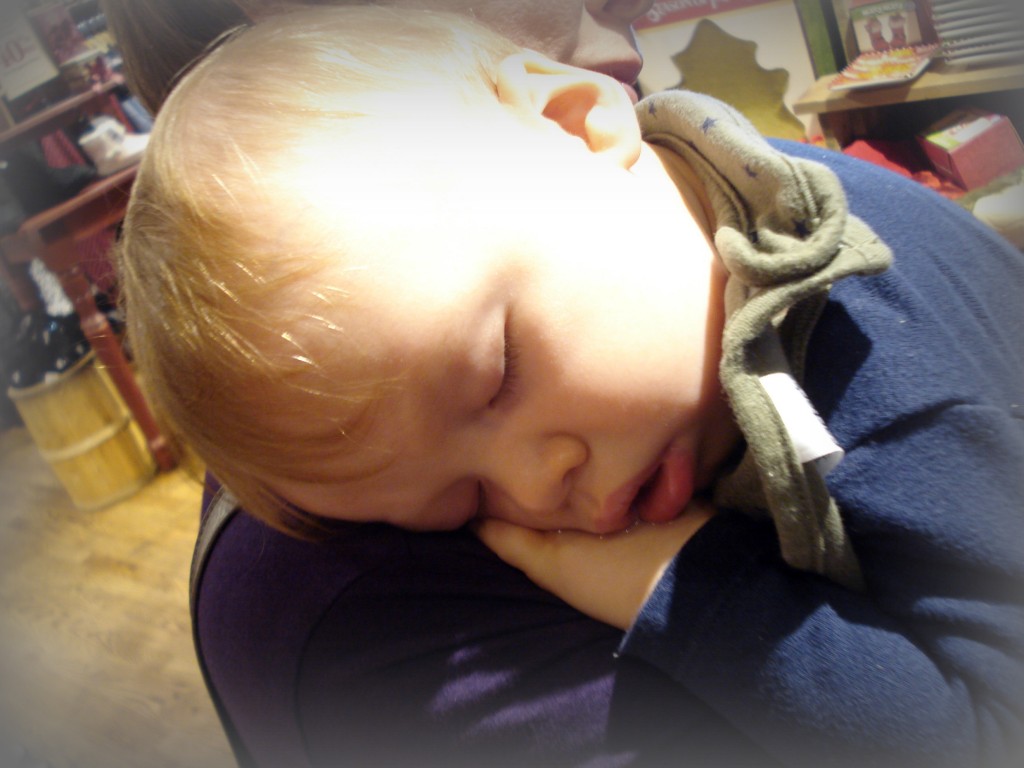 Sleepy little nephew.
Happy New Year, world… and welcome home.