It's Friday!  Were you aware?  Until this week, Friday has been my one consistent day off.  Today is a day off, too, but I have a giant to-do list staring me in the face… wanna see it?  Well, I was going to show it to you, mainly to show off my pretty stationery and my impeccable handwriting, but it turns out the photo revealed less about those things and more about how badly I need to clean up my desk.  You don't need to see that.
For this busy Friday, I'm going to share a quick and easy recipe, and I'll talk about a few of this week's favorite things.

The idea for this recipe came from a certain food blog that I read a lot.  But, I was missing about half the ingredients that she (or he!  you don't know whose blog it was!) called for, so my end product ended up being so different that I think I can safely call it my own.  I initially had no intention of putting these on this here blog, so I only have two photos.  Here's the finished product: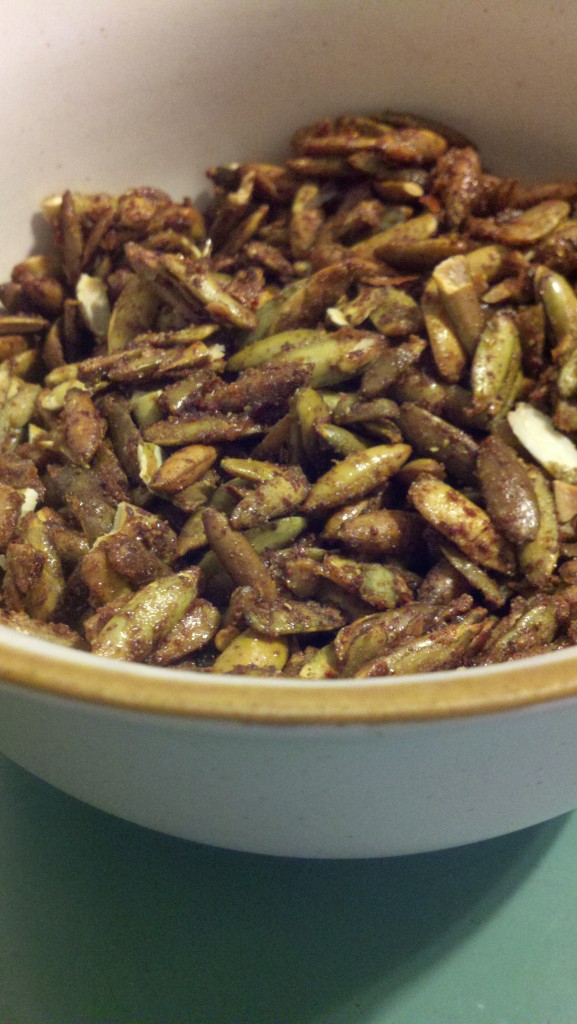 These make an excellent snack, salad topping, taco-mix in… the list goes on.  The initial flavor is nutty-sweet, but the spice creeps up on you at the end.  They're completely addictive.
I made these pepitas as a hostess gift.  I think people my age should embrace the hostess gift.  Even if you're just going to have dinner with a friend at the super-fancy condo where she's housesitting, it's kind of fun to come bearing a gift.  It can–and probably should–be something simple and inexpensive.  It's just a nice gesture.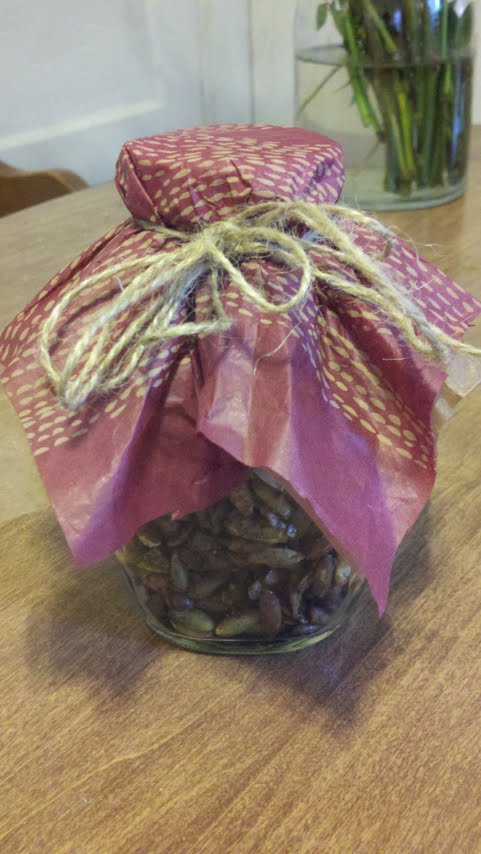 Disclaimer: if you're coming to my house, you don't have to bring me a hostess gift.  I'm not fishing here… just giving you a fun idea.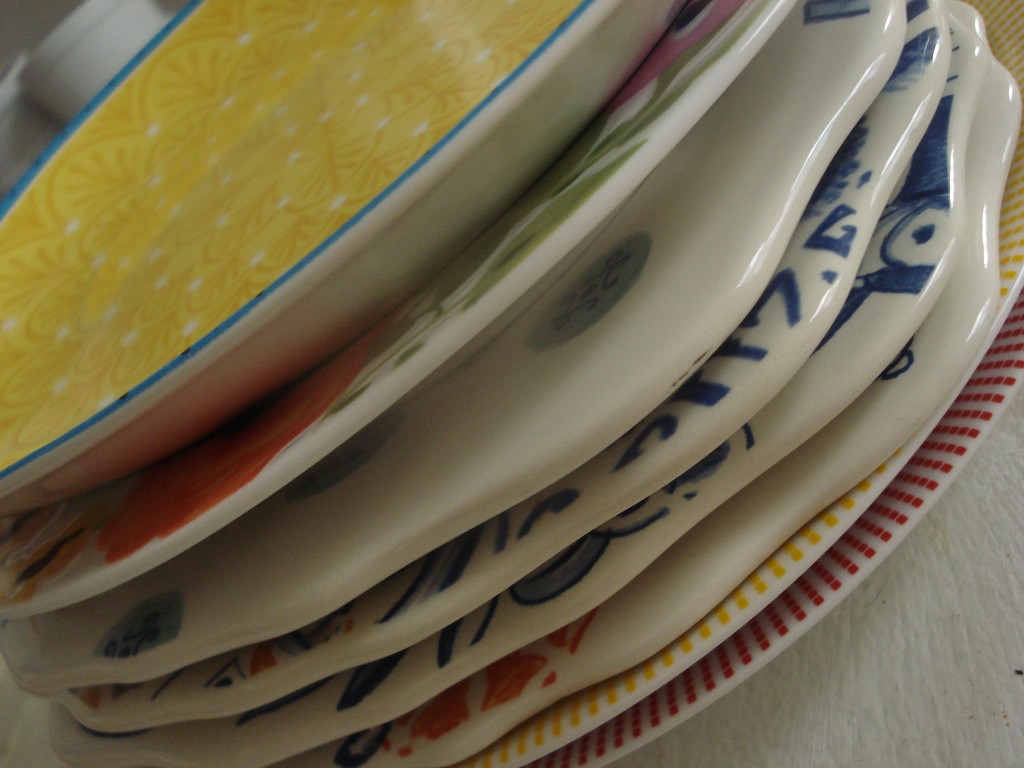 This one probably goes without saying, but I love mismatched plates.  I'm throwing a party next month, and I want every guest to eat from a different plate.  Best places to find good deals on mismatched plates: Anthropologie, Crate and Barrel, Pier 1, and thrift stores.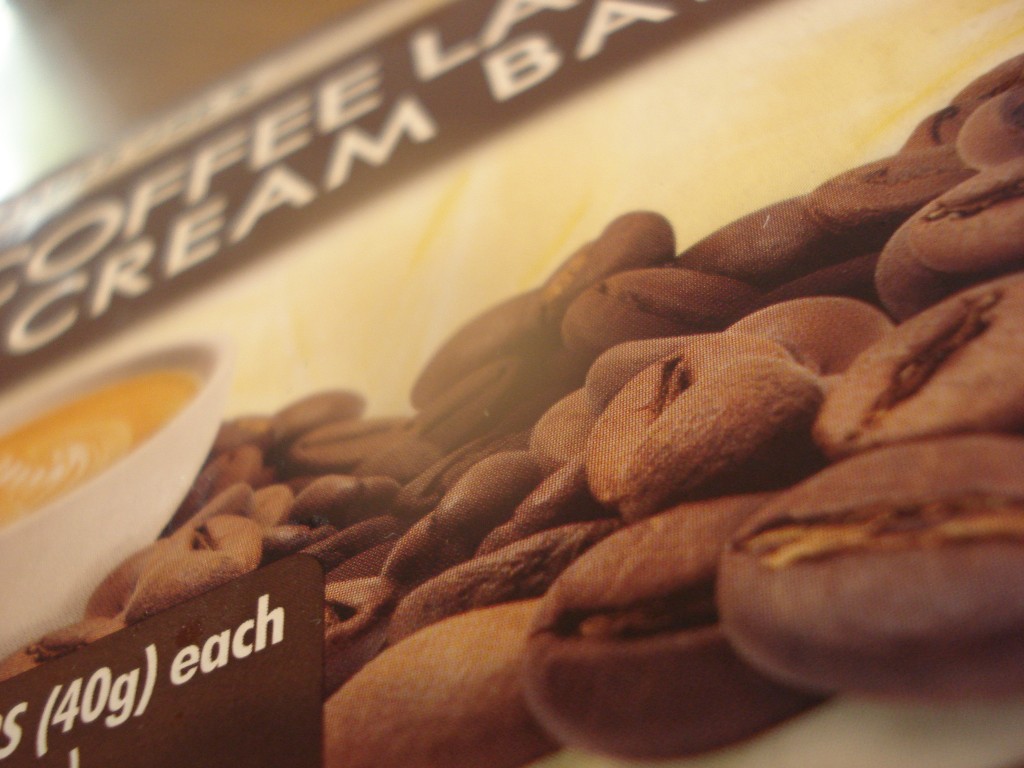 I've discovered that when it comes to coffee, I only like it two ways: black as night, or loaded up with enough sugar and cream that it barely even resembles coffee.  And if I'm going to have it super-sweet, I'd prefer that it also be frozen.  This week I discovered these little beauties at Trader Joe's.  All the joys of a frozen coffee, but in a much friendlier size.  Bonus?  90 calories each.  And individually wrapped, which discourages me from eating the whole box at once.

This one is definitely a new favorite for me.  I was never allowed to wear perfume when I was growing up– not because of any moral objections, but because my dad was allergic.  I guess it made sense for him to demand that he be able to breathe in his own home.  But since I now live elsewhere, I can totally go crazy with fragrance.  Based on my collection here, it would seem that I'm into florals.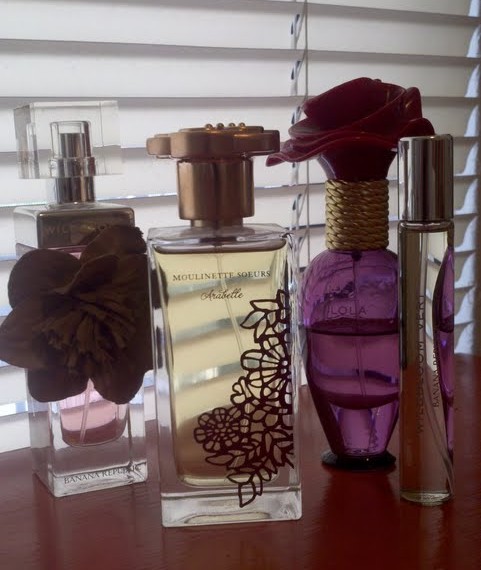 Actually, one of my favorites is Princess by Vera Wang.  But, I do not own a bottle of it, and never shall, because I refuse to buy anything that comes in a purple, heart-shaped bottle with a cap that looks like a tiara.  What am I, six years old?  Come on, Vera Wang.

And, finally… just feast your eyes on these sunglasses.  They're completely adorable.  And you know what's even more adorable?  Getting them as a gift from Alex for no particular reason.  Love that boy.  Love these glasses.  Another fun fact?  Last night at dinner, after Alex gave me these beauties, he told the bartender that he was "figuring on trying" a particular drink.  You can take the boy out of Kentucky, but you can't take Kentucky out of the boy.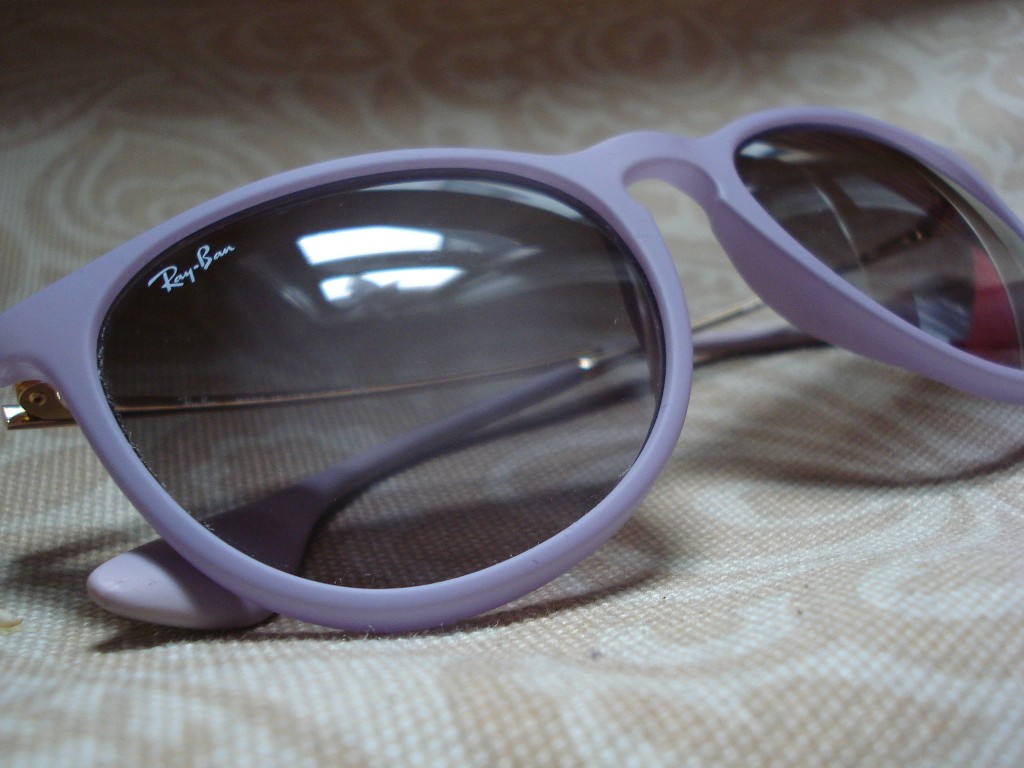 No photo of me in the glasses, but rest assured, I rock 'em.
A happy weekend to all!
Spicy Sweet Roasted Pepitas
2 cups raw pepitas (pumpkin seeds)
3 tablespoons brown sugar
1 tablespoon chili powder
1 teaspoon ground cumin
1/2 teaspoon cinnamon
pinch of ground cardamom
dash of curry powder
3/4 teaspoon salt
3/4 teaspoon cracked red pepper flakes
1 large egg white
Preheat oven to 350° F.  Lightly grease a cookie sheet (or line it with parchment), and set aside.
Mix together sugar, spices, and salt, and set aside.
Whip egg white with a whisk until it is soft and frothy.  Add the raw pepitas, and stir with the whisk until coated.  Add the mixed spices and toss/stir to coat again.
Spread the pepitas into a single layer on the prepared baking sheet.  Place them in the preheated oven and bake for seven minutes; remove from the oven, flip, and return to the oven for a further 3 to 5 minutes, or until browned and fragrant.  Allow to cool before serving.