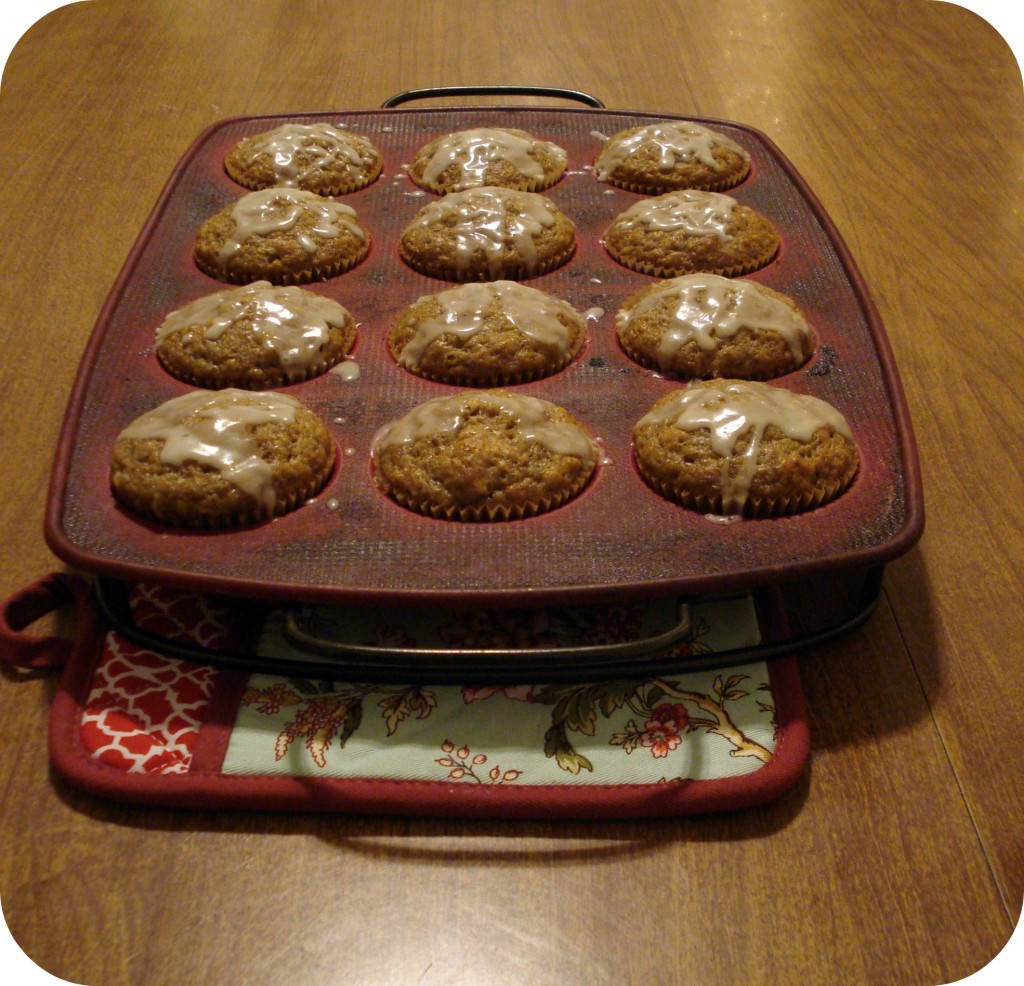 Don't you hate it when you're out and about, minding your own business, and you run into that one person you just did not want to see?  I imagine everyone has people like that in their lives: good people, probably, but… just not people you want to see or talk to.  At least not right now.  Right?
Well, don't you also hate the fact that you almost always run into these people when you look a mess?  Why did I have to be wearing my raggedy old coat that I've had since college and the snow boots that give me clown feet, all while sporting some terribly unfortunate hat hair?  Why couldn't I have been wearing one of my chic winter dresses?  Or jeans that fit?  Or shoes that look like they were made for a human being?  If I have to see this person, I'd at least like to feel a little less awkward about it, thanks to the knowledge that I look fab.
Fortunately, this all took place in a grocery store, with plenty of aisles and vegetable displays to duck behind.  I'm pretty sure I escaped sight-unseen.  And if I was spotted, at least my shifty, sneaky behavior made it clear that I wasn't up for a chat at that particular moment.
I should also note that I have exactly one person like this in my life, and I can guarantee that it wasn't you.  I really like you.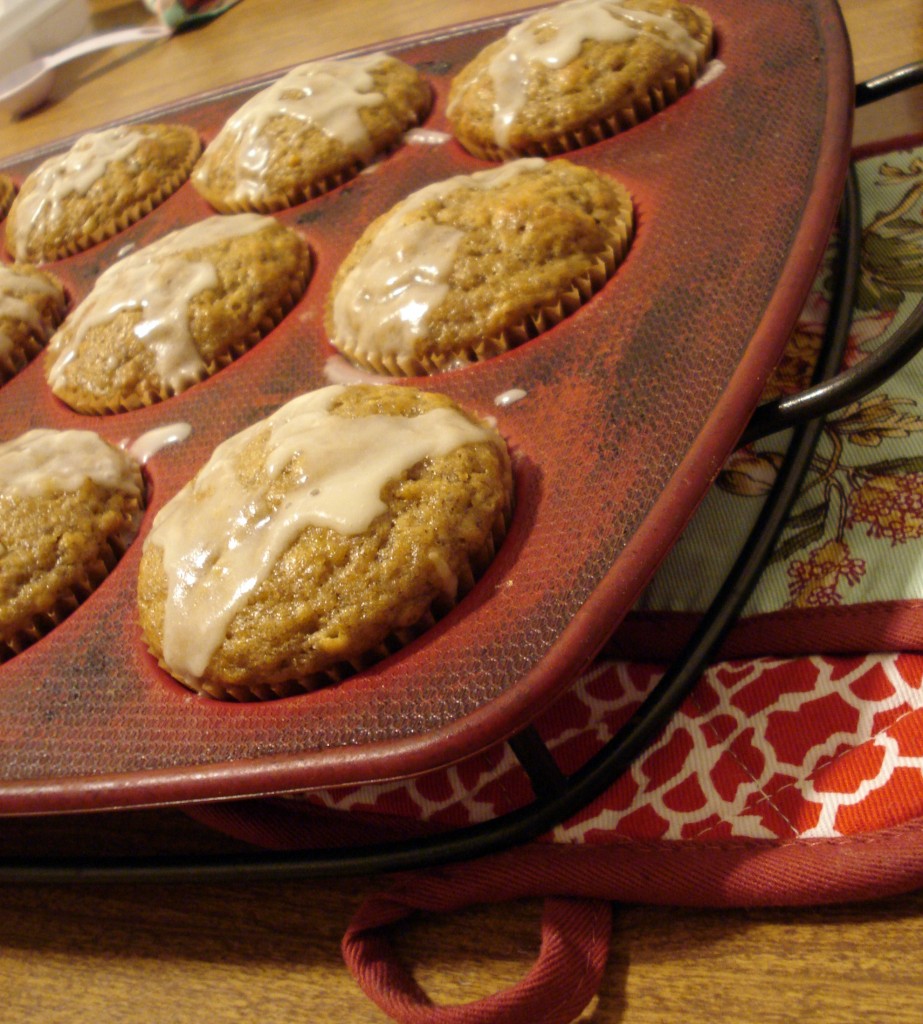 On a completely separate note, these muffins are the greatest.  I had a few overripe bananas (which, for me, could be any point after the banana turns fully yellow) lying around, and banana bread is always the logical choice when this happens.  These muffins are like grown-up banana bread bites, full of browned butter, brown sugar, and a hearty pour of Bourbon– really, need I say more?
This is also one of those wonderful recipes that you can tweak and change based on what you have in your cabinet.  Yes, you're still baking, so you can't go too crazy, but I made several changes from the original recipe (most of them on purpose), and my muffins turned out amazingly well.  Have one for dessert… then throw a couple in your bag for breakfast in the morning, when you've severely overslept and have to run for the bus.  And guess what!  If you made these muffins, then you're the coolest.  Even when you look sloppy.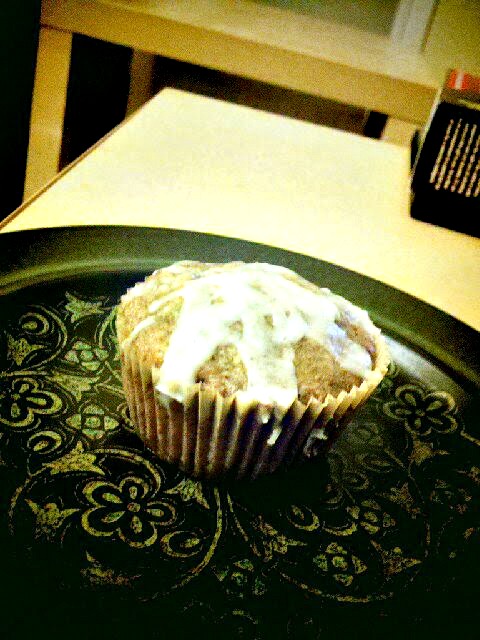 Bananas Foster Muffins
adapted from Cooking Light
1 1/2 cups mashed ripe banana
1 cup brown sugar, divided
6 tablespoons butter, plus 1 tablespoon for topping
about 2 oz bourbon, rum, cognac, or whatever you have on hand, plus 1 tablespoon for topping
1/3 cup plain fat-free yogurt
2 large eggs
1 1/2 cups all-purpose flour
1/4 cup ground flaxseed
3/4 teaspoon baking soda
1/2 teaspoon salt
1/2 teaspoon ground cinnamon
1/8 teaspoon ground allspice
1/3 cup powdered sugar
Preheat oven to 350 degrees.
Place 6 tablespoons butter in a saucepan or small skillet.  Cook over medium heat, watching carefully, until the butter is brown and fragrant.  It will bubble and foam, and you'll spot brown bits floating around when it's ready.  (See this Joy the Baker post for some photos of what you're going for.) (Joy, if you're reading this, let's have long-distance coffee together.)
When you spot the brown bits in the butter, add the mashed banana and 1/2 cup brown sugar, and stir until the sugar has melted.  Slosh in a little bit of bourbon (or other liquor) to taste– I probably only used about an ounce, but a little more would have been delicious, too.  Stir well, then pour into a bowl to cool.  Add yogurt, remaining 1/2 cup brown sugar, and eggs.  Beat well with a whisk– use those muscles.
Combine flour and next five ingredients in a bowl.  Pour banana mixture into flour mixture, and stir gently with a wooden spoon until combined.
Divide batter among 12 muffin liners, and bake at 350 for about 20 minutes.  Remove from the oven and let cool slightly.
Melt one more tablespoon of butter (brown that, too, if you like), one tablespoon liquor (I used rum in this step), and powdered sugar; stir until well blended.  Drizzle over warm muffins. Dig in as soon as you can handle a muffin without burning your hands.