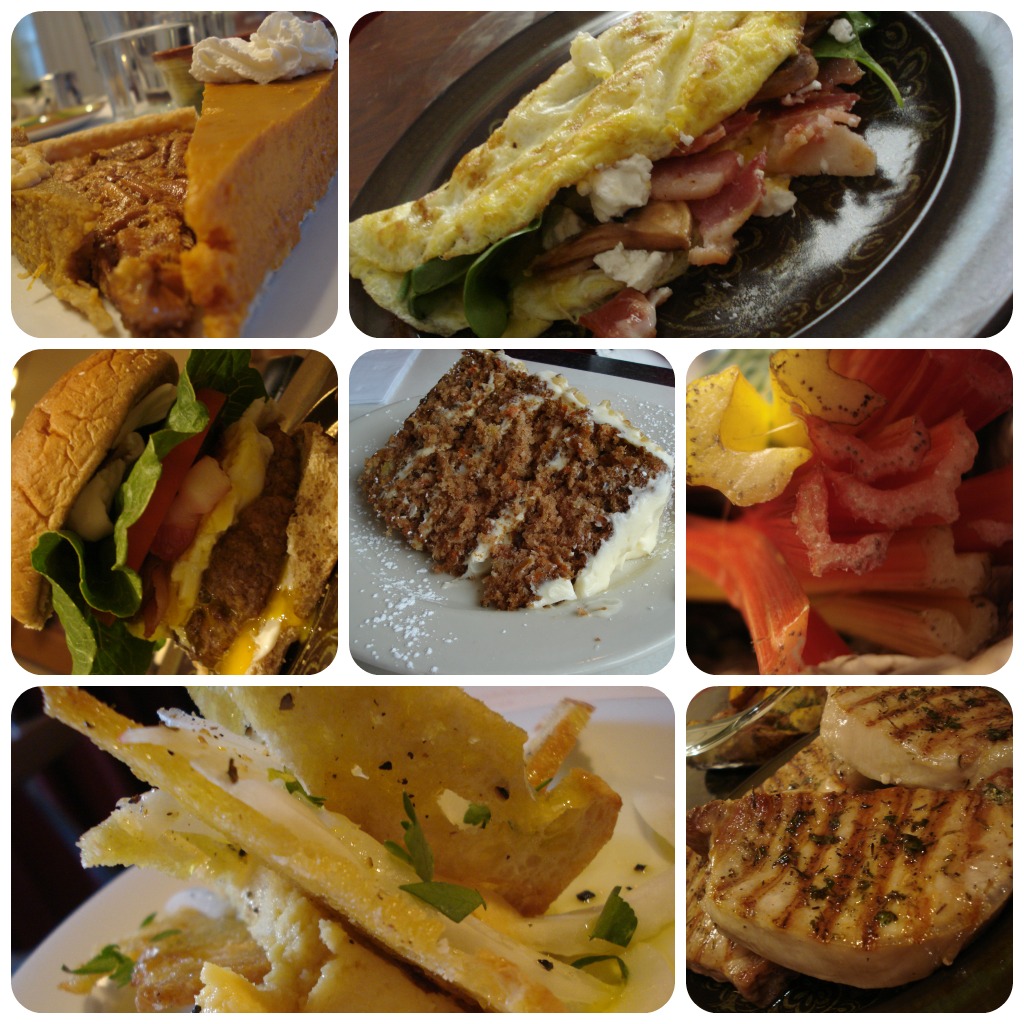 I am a big, big fan of podcasts.  Is that weird?  It feels like such an early-2000s thing to say.  But it's true– I really love podcasts.  When you live in a city and rely on public transportation, portable music and headphones are an absolute must.  Otherwise, you'll be forced to hear all the loud, frequently crazy conversations happening around you.  One of my friends swears she recently witnessed a man on the orange line having an argument with a bell pepper.  It sounds funny, but at the end of a long day at work, I promise, you just don't wanna hear it.  Especially if the perpetrator is sitting right next to you.
But, at the same time, sometimes you just aren't feeling any of the music on your iPod.  Or music in general.  In these cases, podcasts fit the bill for me.  Although my favorite podcast, which I've followed for the longest, is Wait, Wait… Don't Tell Me!, almost all of the other podcasts I follow are food related.  In that category, the best one, hands-down, is Spilled Milk, hosted by Matthew Amster-Burton and Molly Wizenberg, one of my favorite writers and bloggers.  Generally, each episode of Spilled Milk deals with a different food– say, pancakes, steak, heirloom tomatoes– or something otherwise food related, like favorite kitchen utensils, or what to eat while home alone.  It's funny, informative, and at about 20 minutes per episode, it's easy to power through the entire series in a few weeks.  It's completely wonderful, and you should definitely click on that link and check it out.
The last episode of Spilled Milk was entitled "The Day of Perfect Meals."  It's a simple mental-gustatory exercise in which you plan out a full day of your ideal meals, including breakfast, lunch, snack, dinner, and dessert.  The only rule is that you cannot limit yourself whatsoever– you must assume that you have the money, appetite, metabolism, and time-traveling abilities to satisfy your every whim.  You can source a single meal from multiple countries, if you want to.  You can bring loved ones back to life to cook their signature dishes, if you feel so led.  You can have breakfast in Paris and lunch in Thailand if you want.  Whatever you'd most like to have, you can have it.
I listened to about the first five minutes of this episode– long enough for them to explain the rules of the game– before I turned it off and immediately sat down to write my own list.  (It's times like these when I worry about my crazy food obsession.)  If you're reading this, please play along!  Tell me what your day of perfect meals would look like.  Here's my list.


No question about this one: I would have a plate of thick-sliced French toast, served with warm maple syrup, an endless supply of hot, black coffee, a short glass of 1% milk, and a side of blackberries and raspberries.  I'm recalling a French toast breakfast I once enjoyed in the Buckhead neighborhood of Atlanta, in a cafe whose name I cannot remember.


Oh, man!  This was a tough one.  The ultimate winner is a small fried chicken thigh, sliced garden-fresh tomatoes, pink eye-purple hull peas, stewed squash and onions, fried okra, turnip greens, and fried cornbread, as prepared by my grandmother.  Runner-up is the Plowman's Lunch from Sinclair's in Montgomery, AL: a big bowl of she-crab soup, a slab of cheese toast, a few slices of cheddar, and an assortment of fruit, with a big ol' glass of iced tea.


Another tough one.  I really had to remind myself that I was unlimited by calories and appetite on this one.  I chose a dozen fresh, raw oysters with saltines and Louisiana hot sauce, paired with an ice-cold Cisco's Whale's Tail Pale Ale.  One might argue that this is a meal unto itself, and one wouldn't be entirely wrong.  I thought about downsizing to a half-dozen, but seriously… in a perfect world, I could have a dozen for a snack and feel no regret.


Ok, this one was hard to choose, too.  In the end, I decided to build a little potluck: two or three grilled lamb bites as prepared by Paul Davis (he and his wife, Jan, were very kind to me and Alex while we were in college, and let me live with them one summer while I had a job near their house), a steak, as prepared by my dad (I'd love to tell you more about it, but I don't really know his secrets), a big, crunchy salad, herb-roasted potatoes (a general family staple), and a nice-sized glass of Malbec.


Yep, another tough one.  Did I mention that I kinda love sweets?  I thought about all sorts of fancy desserts I've had in restaurants, but honestly, I don't think it gets any better than my mom's chocolate cake (especially if I get a heaping spoonful of cake batter, and another couple of spoonfuls of the frosting).  But, runner-up is the sheep's milk cheesecake from Emilitsa in Portland, Maine, with candied sugar and cherry compote.
I'm serious– I want to hear your choices, too!  I can't be the only one who gets this excited about food…