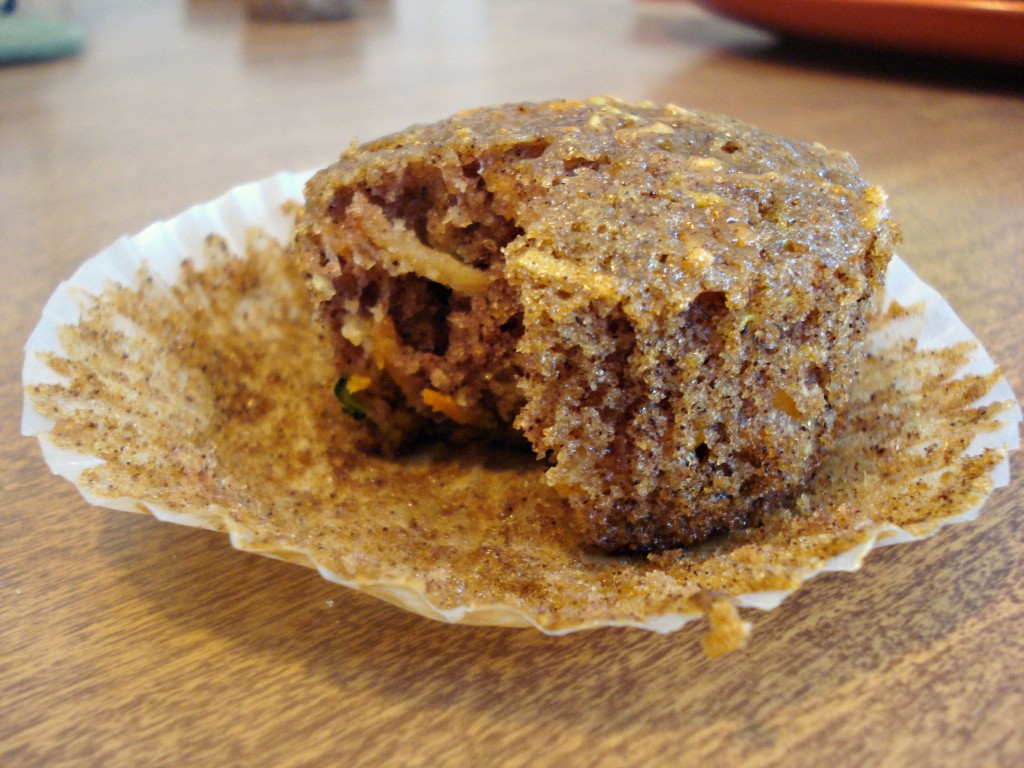 What a whirlwind few weeks!  In the very silly, very awesome movie Rat Race, a character says, "Good things take time.  Great things happen all at once."  This may or may not be true in all cases, but the latest great thing to happen to me definitely happened in a hurry.
It's been a while since we talked about jobs, right?  Well, today I'm happy to talk about them once again, because a little over two weeks ago, I fell into a  job that I had never even thought to want.  But now that I have it, it makes perfect sense, and even though I recognize that I'm still in the honeymoon period of the job where everything seems new and wonderful, I can definitely say that this is the most excited and happy I've ever been about any new job.  And, as a bonus, it comes with the funniest title I've ever held: cheesemonger.
Yes, I am currently being paid to buy, eat, slice, package, and sell cheese.  I'm not sure which of these qualifies as "monging," but hey.  I can already tell that I'm at risk of becoming an unbearable cheese snob, because even after two weeks I've already told someone who confessed that they didn't like cheddar cheese that they'd just "probably never had good Cheddar."  Ugh.  I promise to cut back on that.
A job that involves eating a lot of cheese all day long (you know… for research purposes) is an absolutely ideal setup for me… except for the fact that I'm beginning to chow on cheese to the exclusion of everything else.  These muffins are a nice way to sneak a little extra veg into the daily routine… not that I really need to be sneaky about feeding vegetables to myself, but you get my drift.
These muffins walk a thin line between healthy and indulgent.  They have all the goodness of a carrot cake, minus the frosting of course, but with shredded zucchini and apple thrown into the mix.  You really do get a good bit of fruit and veg in each muffin, so that's good… but of course there's a lot of sugar in there, too, so that's…. also good.  I dunno, it's a muffin.  What do you expect?
A few posts ago, I lamented the fact that I didn't have a mandoline.  Turns out my mom was listening to that, and now I have a mandoline!  Thanks, Mom!  It made the shredding of the vegetables beyond easy.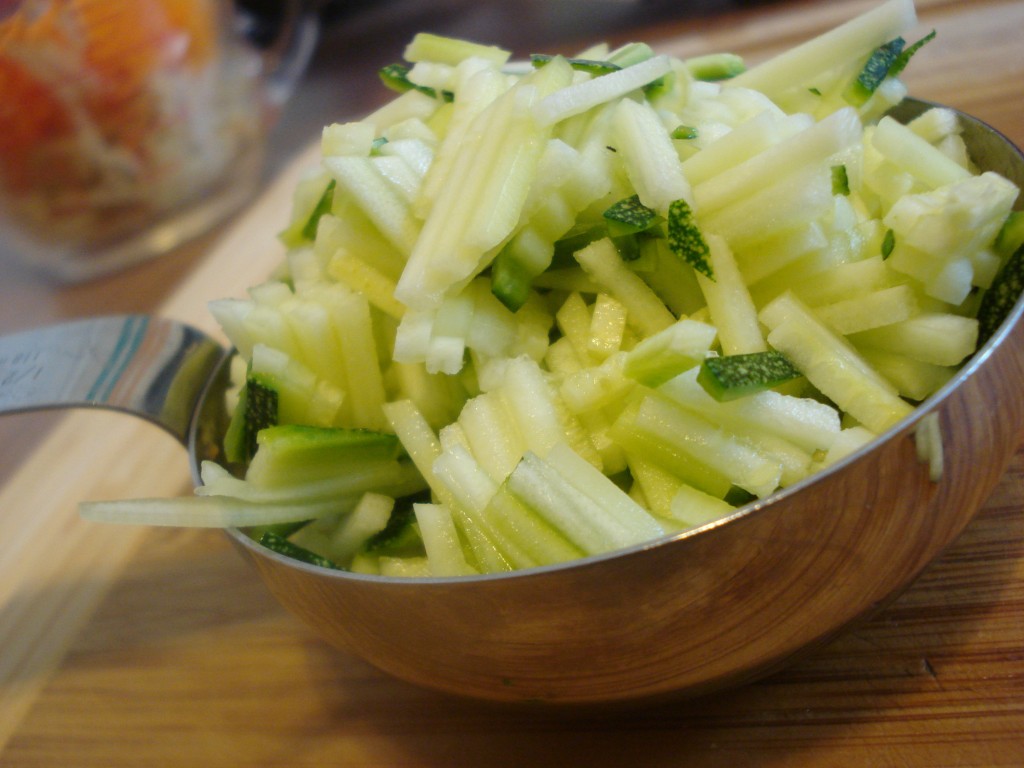 And not because the recipe said to, but just because I felt like it, I added a handful of golden raisins and some chopped pecans.  What's a good carrot muffin without a good dose of raisins and nuts?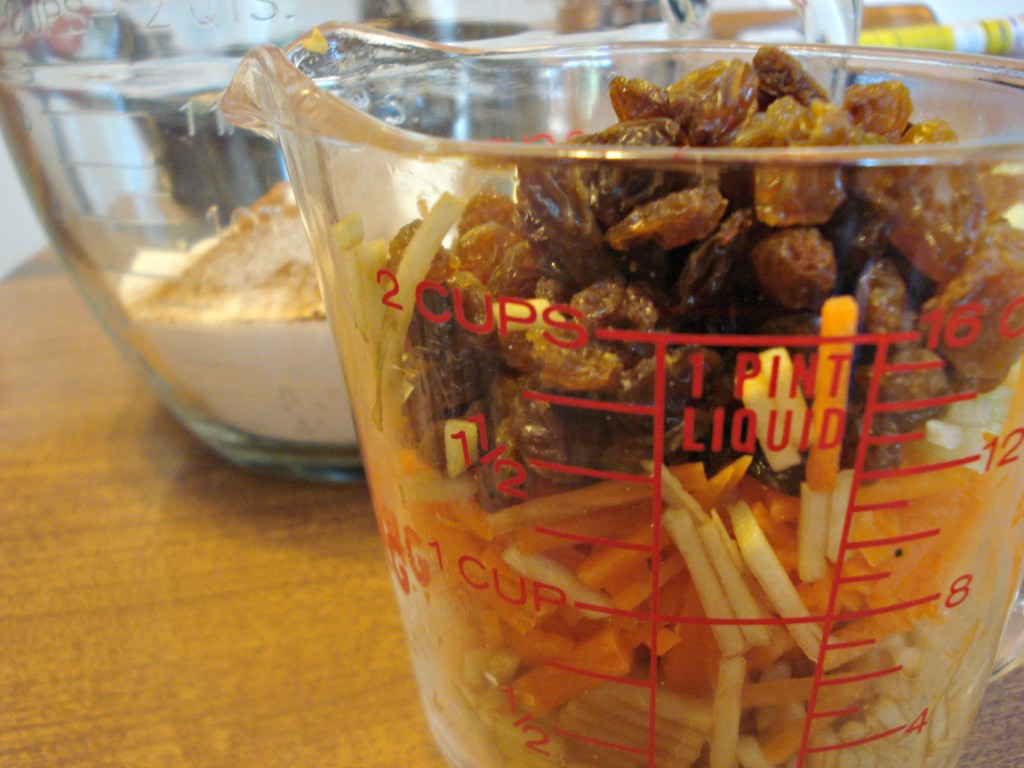 The shredded veggies get stirred into a batter that closely resembles every other muffin batter that has ever been, and the batter bakes for about 20 minutes.  While it bakes, your house will smell like cinnamon, apples, and hugs.
The finished muffins are great for breakfast, dessert, mid-morning snack, you name it.  You get a nice bit of crunch from the veggies and nuts, which is a nice contrast to the softness of the cake.  The batter is also great as a cake; just pour it all into a loaf pan and bake for 50 minutes instead of 20.  Cream cheese frosting optional.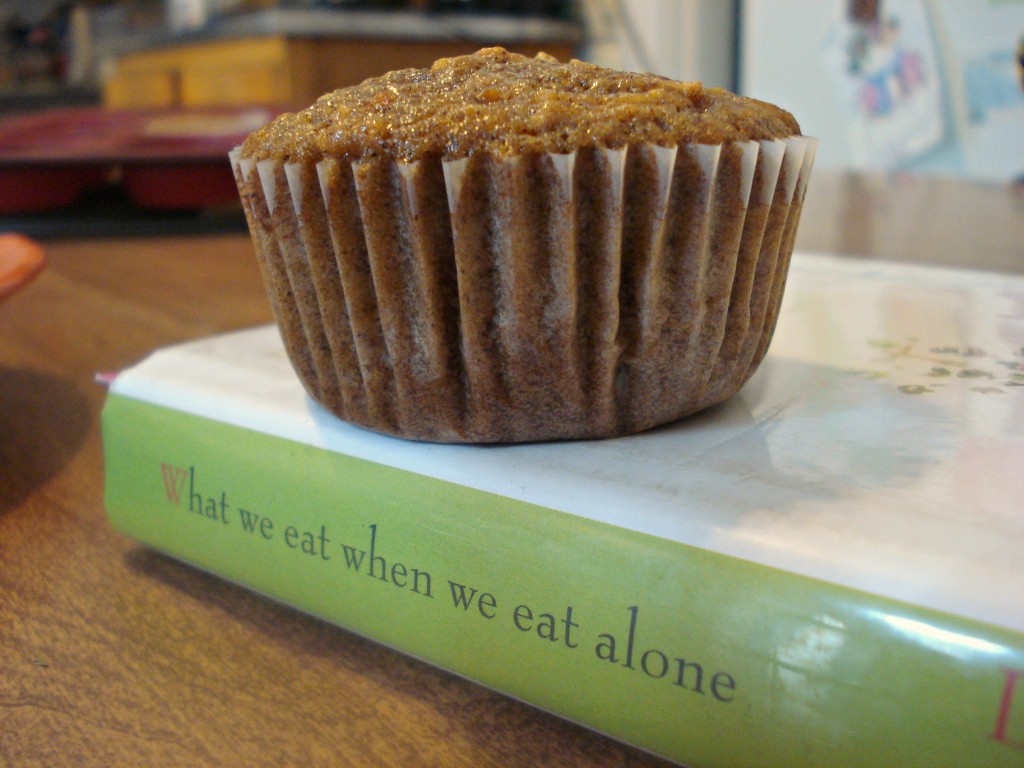 Harvest Muffins
from Cooking Light
1 cup all-purpose flour
3/4 cup sugar
2 teaspoons ground cinnamon
1 teaspoon baking soda
1/4 teaspoon salt
1/2 cup grated peeled Granny Smith apple (about 1 medium)
1/2 cup grated carrot (about 1 medium)
1/2 cup shredded zucchini
handful of golden raisins
1/4 cup chopped pecans
1/4 cup canola oil
1/4 cup nonfat buttermilk
2 large eggs
Preheat oven to 350°.
Combine flour and the next 4 ingredients in a large bowl, stirring with a whisk. Add grated apple, grated carrot, shredded zucchini, raisins, and pecans to flour mixture; toss well. Combine canola oil, buttermilk, and eggs in a small bowl, stirring with a whisk. Add egg mixture to flour mixture, stirring just until combined.
Spoon batter into a muffin pan lined with paper liners.  Bake at 350° for 20 minutes, or until a pick inserted into a muffin comes out clean.