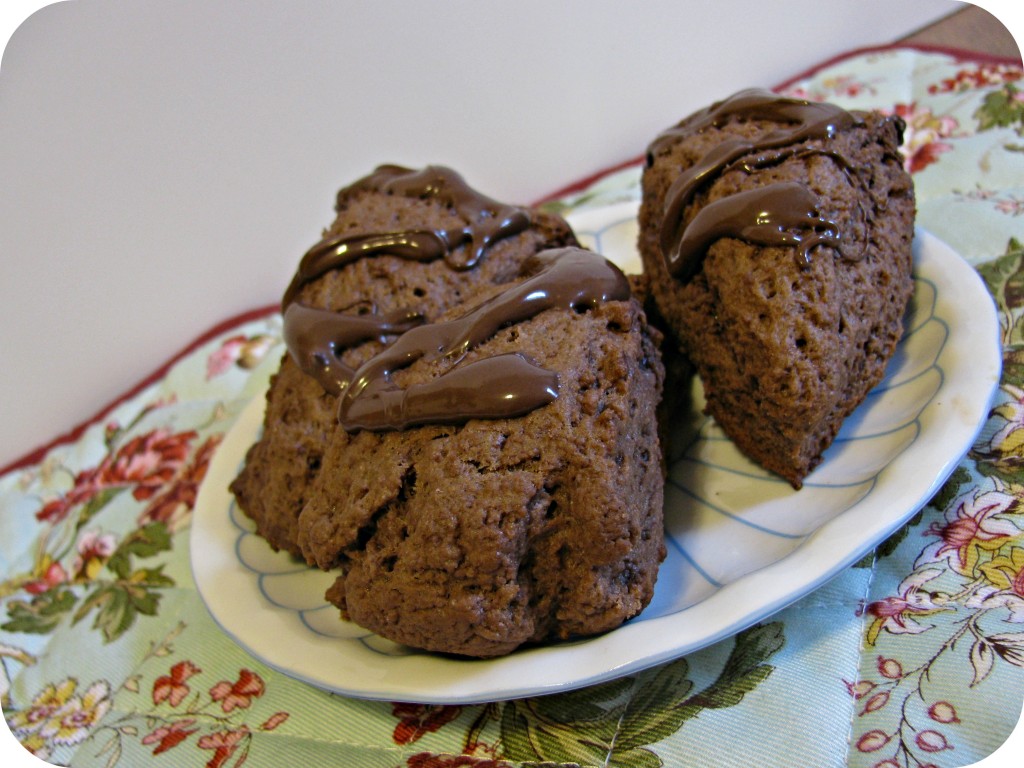 Before we get started, I'd just like to take a moment to remind everyone that, as I said last time, I have tons of photos for blog posts in the works due to recent bouts of baking.  I am not– I repeat, not— stuffing my face with Nutella scones a mere four days after Thanksgiving.
That said, with Thanksgiving in the rearview mirror, it's time for Christmas baking!!  It's the perfect season to crank out ridiculous amounts of cookies, cakes, and muffins, and you don't even have to worry about putting on weight, because you're practically expected to give all your wares away.  These scones are an ideal candidate for Christmas parties, holiday brunch (is that a thing?), hostess gifts… you name it.  They're indulgent (thank you, Nutella!), unexpected, and frankly, easier to make than cookies.  The dough comes together in about ten minutes, and you don't need any special equipment to make it– just some measuring cups, a wooden spoon, and your hands.  Delicious and easy?  You can't go wrong!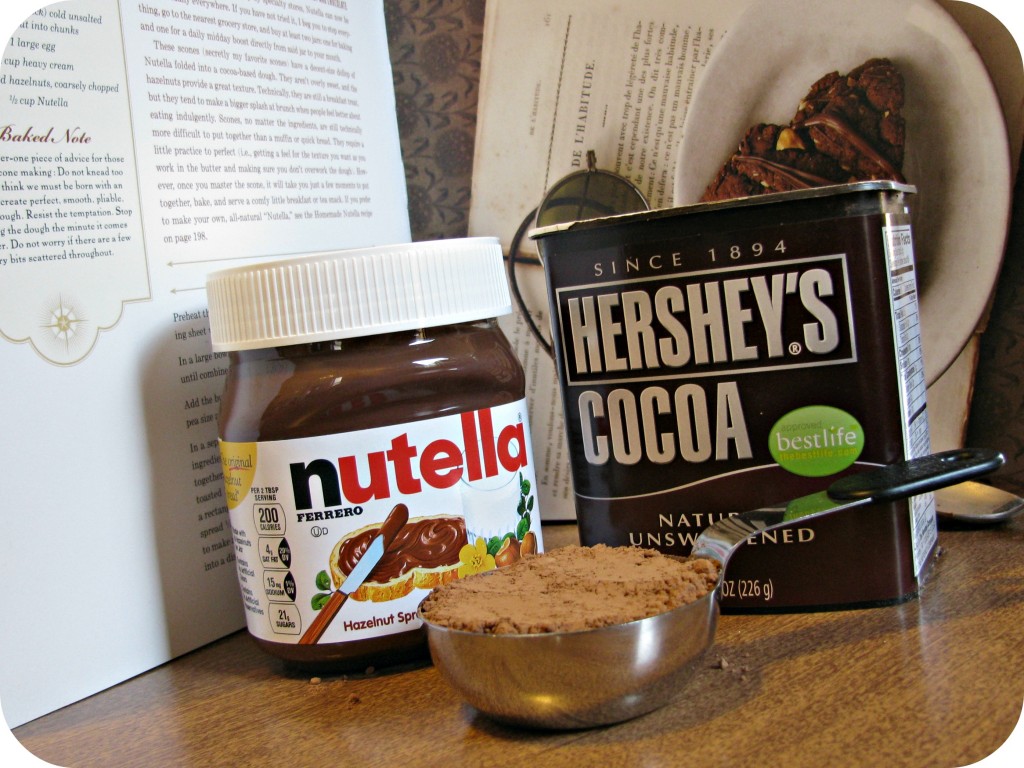 The only part of the process that's a little challenging is incorporating the butter into the dry ingredients.  If you're averse to getting your hands dirty, you can use a pastry cutter, or a couple of forks, to mix and mash the butter into the flour, but I think it's easier and quicker to use your hands.  The trick is just to make sure that your butter is really cold, and cut it into nice, small pieces.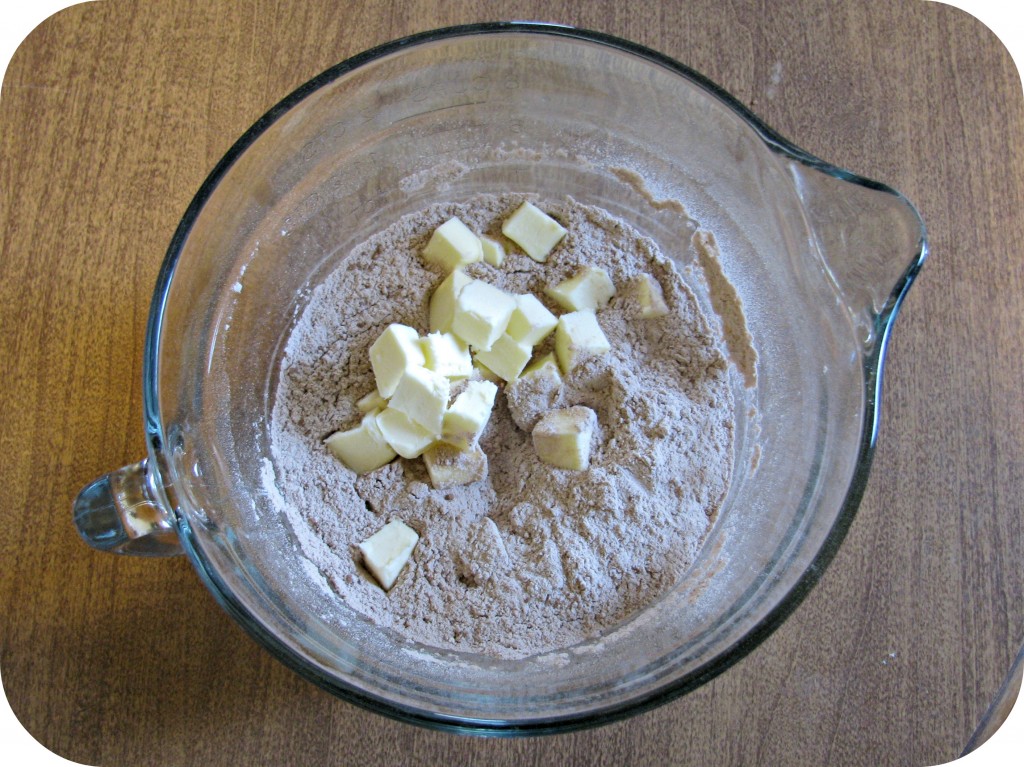 To incorporate the butter, you'll basically rub the cold butter and the flour mixture together with your hands.  It's slow going at first; you'll wonder if you're accomplishing anything other than getting butter under your fingernails.  But keep at it, and officially you'll get a mixture that looks like coarse sand, like this: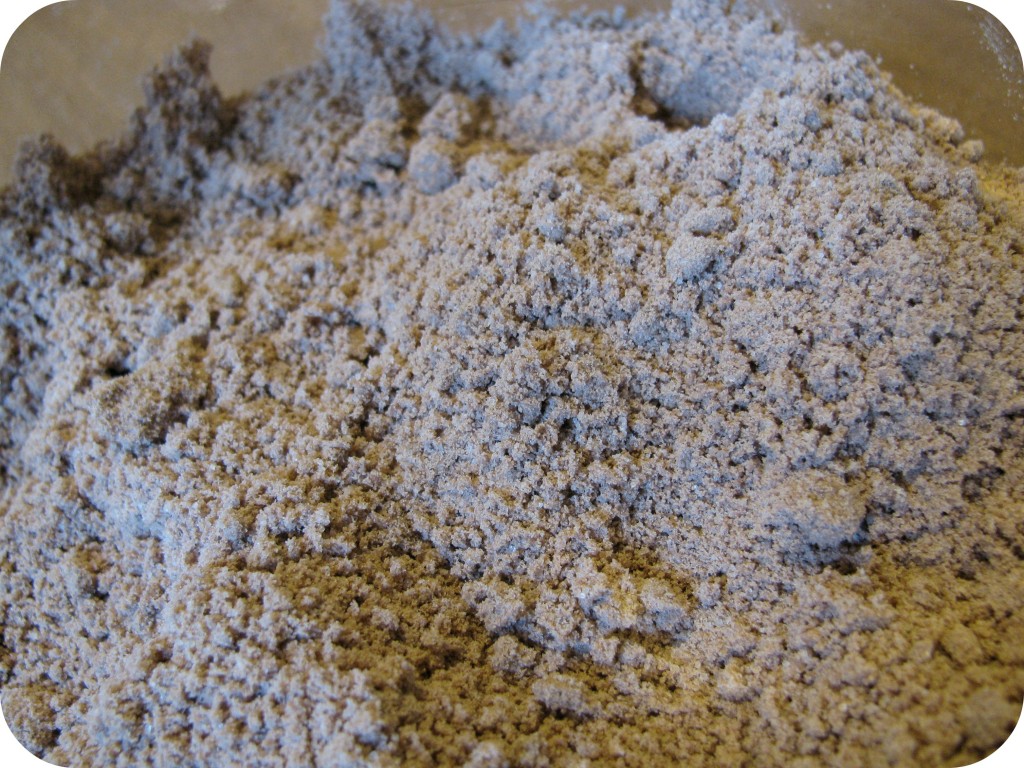 Once you get to this point, all you have to do is add your liquid ingredients, give everything a gentle stir, add the Nutella, and pat the resulting dough into a thick disk.  Cut that disk into at least six pieces (I cut mine into eight), space them out on a parchment-lined baking sheet, and pop 'em in the oven.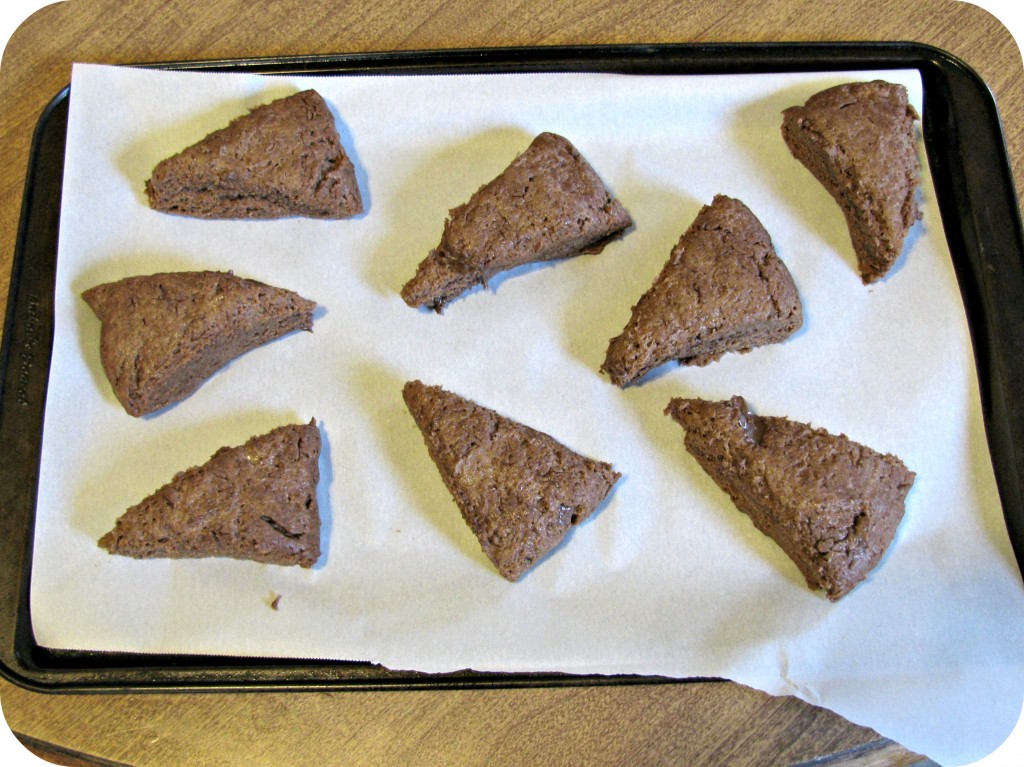 There's a good bit of Nutella already in the batter of these scones, but if you want a little more– as well you should– you should definitely drizzle some more on top.  Just microwave a bit of Nutella for just a few seconds, and spoon it over.  Don't feel bad… you're giving all of these away, riiiight?
Yeah, probably not.  I don't even want to talk about how many of these I ate before pawning the rest off on Alex's coworkers.  Moral of the story: make these for a party.  Everyone will love/hate you for it.
Happy baking, everyone!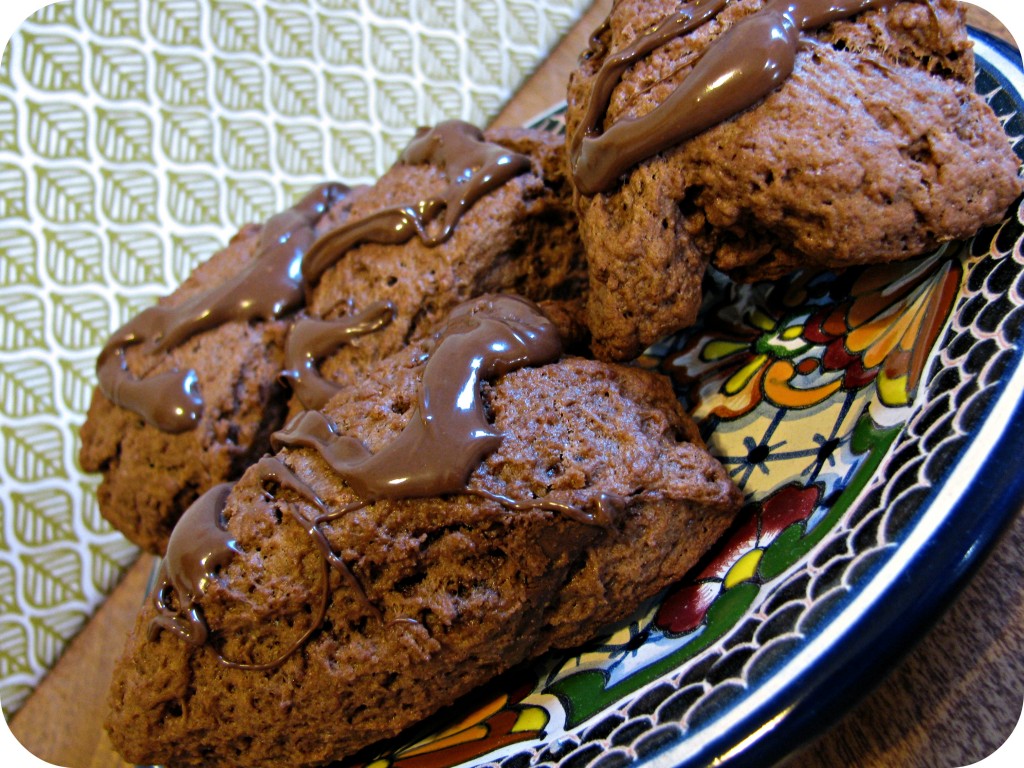 Nutella Scones
from Baked Explorations (definitely my new favorite cookbook)
2 cups all-purpose flour
1/4 cup granulated sugar
1/4 cup unsweetened cocoa powder
1 tablespoon baking powder
1/2 teaspoon salt
6 tablespoons (3/4 stick) cold unsalted butter, cut into small chunks
1 large egg
1/2 cup heavy cream
1/2 cup Nutella
Preheat the oven to 375°F.
In a large bowl, mix the flour, sugar, cocoa powder, baking powder, and salt until combined.  Add the butter, and use your fingers to rub it into the flour until the mixture is coarse.
In a separate bowl, whisk together the egg and cream.  Slowly pour the wet ingredients into the dry ingredients and stir gently until the dough just comes together.  Gently and briefly knead the dough in the bowl with your hands.  Turn out the dough and flatten gently into a rectangle about 6 by 12 inches and spread 1/4 cup of the Nutella on top as evenly as possible.  Roll the dough up to make a cylinder about 6 inches long, turn it on its end, and flatten it into a disk about 1 3/4 inches high.  Take care not to overwork the dough.
Cut the dough into 6 or 8 wedges and place them on a baking sheet lined with parchment.  Bake for 18 to 20 minutes, or until a toothpick inserted in the center comes out clean.
Transfer to a rack, and place the lined baking sheet under the rack.  Microwave the rest of the Nutella for about 10 seconds, until just pourable.  Pierce the scones a few times with a fork, then spoon the warm Nutella on top of the hot scones in a zigzag pattern.  Transfer them to the refrigerator to set for five minutes, then serve immediately.