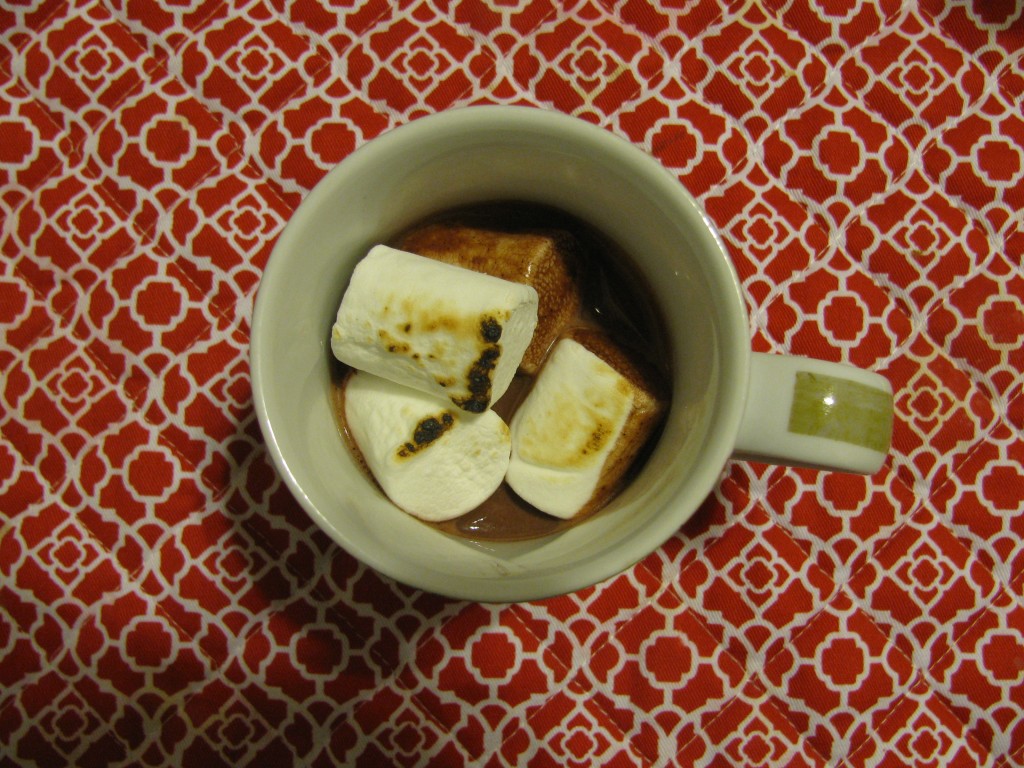 A couple of weeks ago, as my roommates and I gathered together to trim our tree and turn our apartment into a veritable winter wonderland, I stumbled upon the box of Christmas paraphernalia that I always seem to forget about: my collection of Christmas mugs.  I know the fact that I forget about them doesn't make a particularly strong case for this, but I'm pretty sure that Christmas mugs are my favorite part of the Christmas season, or close to it.  And that's always been the case.  Even when I was in elementary school, and the days before Christmas just seemed to drag by, I still looked forward to seeing those Christmas mugs.  I didn't develop a taste for coffee until my teens, so I mostly just drank cold milk out of a mug every morning at breakfast.  But there was just something about those mugs; they were familiar, since I'd seen them every Christmas of my life, but still special, since they only came out of hiding once a year.  They made my morning beverage seem extra cheerful and merry.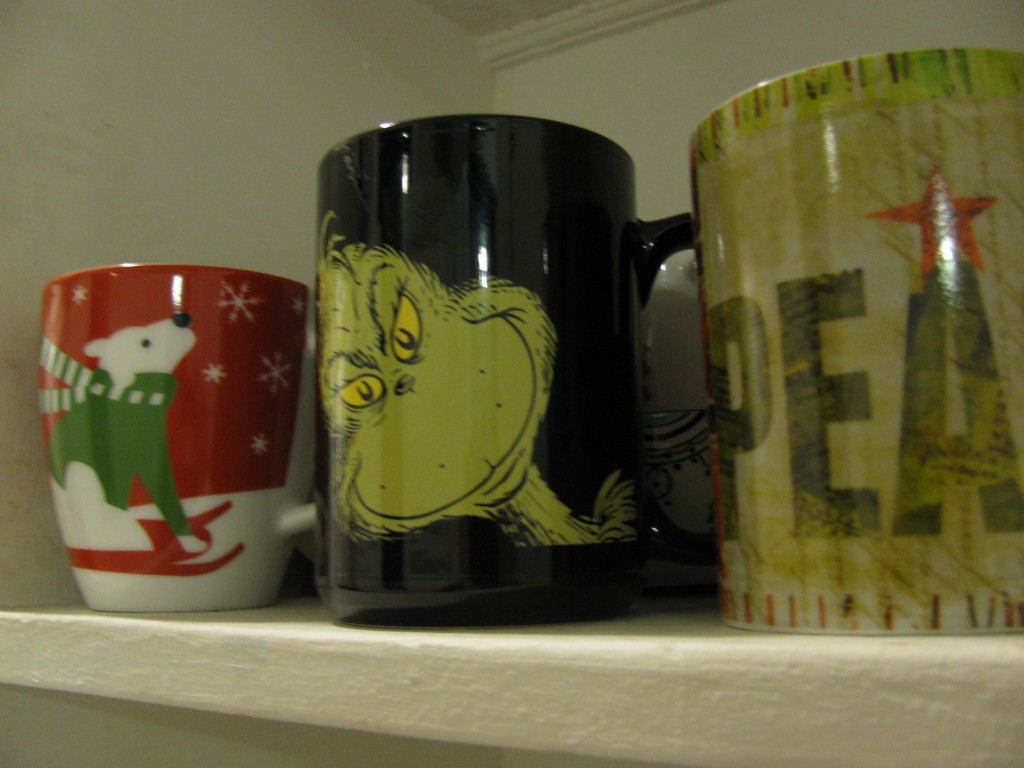 Now that I'm older, it's easy to get wrapped up in the work, the decorations, the shopping, and yes, even the baking associated with the holidays, to the point that it's hard to slow down and just enjoy the season.  Christmas mugs remind me do that.  I think most people could use such a reminder.  For the last week or two, shoppers have been rushing into the market where I work, frantically searching for a last-minute pie, a pre-made soup, or some other quick item to cram into their busy day's meal plans.  And more than one person has burst in the door demanding instant hot chocolate mix.  I understand the need for speed in the kitchen, especially during such a busy time of year, but here I want to offer you an alternative to a typical store-bought treat that is just as easy to make from scratch, and infinitely more rewarding.  Homemade hot chocolate is just the thing to put in your festive drinkware, and if you'll let it, it'll lure you into that cozy corner of your sofa and make you stay a while.
The beauty of homemade hot chocolate is that you most likely have everything you need in your pantry right now, especially if you are a somewhat frequent baker.  All it takes to make a top-notch cup is unsweetened cocoa powder, granulated sugar, a bit of salt, and some milk.  You'll start by mixing the cocoa, sugar, and salt in a saucepan, and then add just a bit of boiling water to make it all come together.  Put this mixture, which will resemble molten chocolate, over a low flame and let it come to a very gentle boil.  (If you have a nonstick saucepan, now is the perfect time to use it.)
Once your chocolate is warm and bubbly, whisk in enough milk to bring the mixture to the consistency you like.  Continue to heat over a low flame until the mixture is piping hot, but not boiling.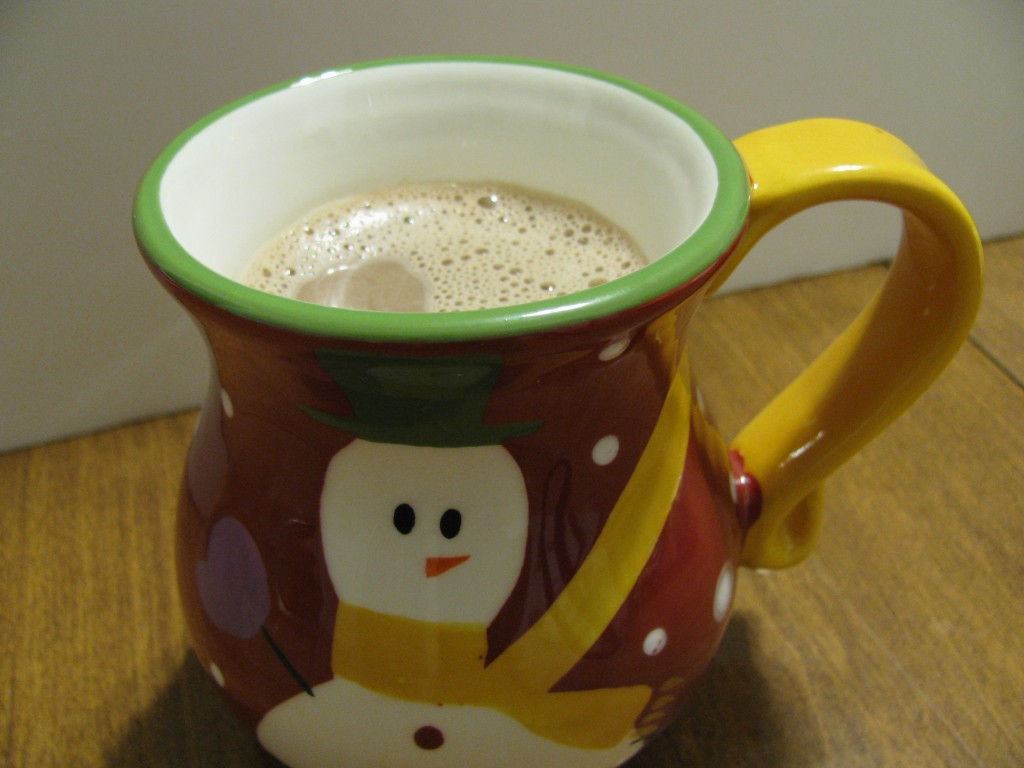 At this point, you could go ahead and call yourself done, but if you want something extra indulgent, I have you covered.  Add just a touch of heavy cream to the mixture, give it an extra few seconds to warm, and then transfer to your favorite mug, then top with marshmallows.
Oh, what's that you say?  You think the marshmallows on top of that cocoa should be toasted?  Well, you and I are obviously on the same page.  How about I go ahead and toast those marshmallows with my *ahem* creme brulee torch?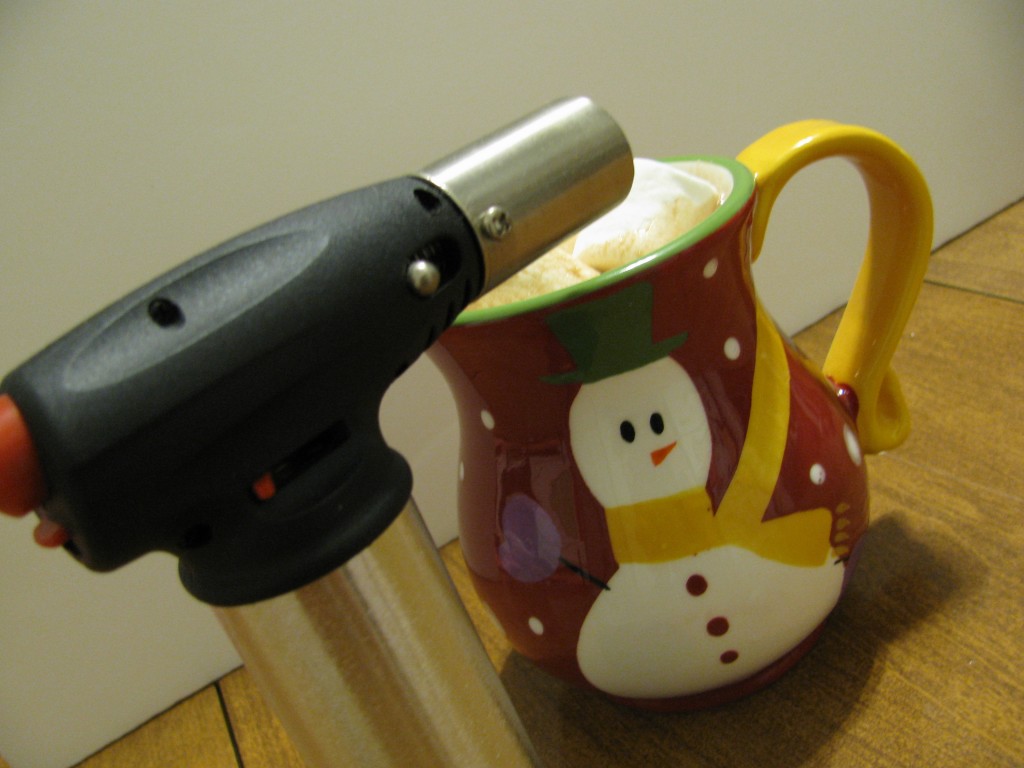 In the words of Stephen Colbert, "I just want to remind you that I have this."
So there you have it: your cocoa is made, your marshmallows are torched.  In 10 minutes or less, you have a silky, sweet, creamy cup of hot cocoa that will outperform any mix you'll find in any store.  And hopefully, the mixing, whisking, and torching have calmed your mind and encouraged you to take a few minutes to relax.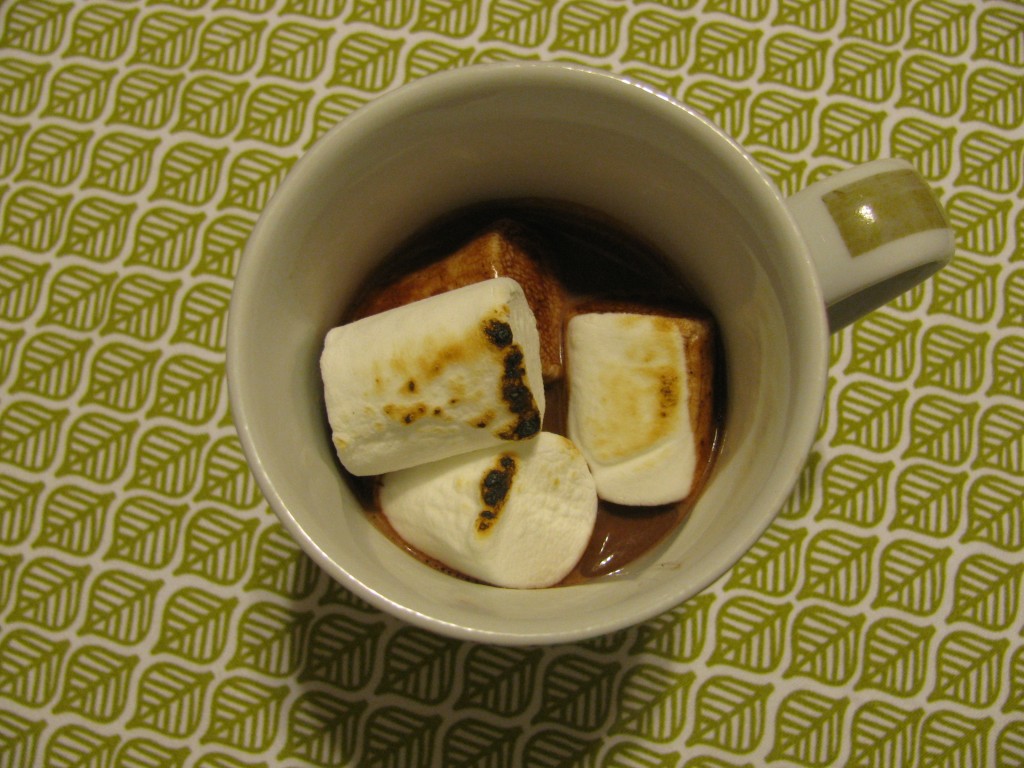 Happiest of holidays to all.  Wishing everyone moments of joy, peace, and quiet.
Homemade Hot Chocolate
2 Tablespoons unsweetened cocoa powder
3 Tablespoons granulated sugar
pinch of salt
2 Tablespoons boiling water
1 3/4 cups milk
1/4 teaspoon vanilla extract
1/4 cup heavy cream or half-and-half
In a saucepan over medium heat, combine the cocoa, sugar and pinch of salt.  Add the boiling water, and bring this mixture to an easy boil while you stir with a whisk.  Simmer and stir for about 2 minutes.
Stir in the milk and heat until hot, but do not boil.  Remove from heat and add vanilla and cream.
Top with marshmallows, toasted if possible.  (Even if you don't have a torch, spear a marshmallow with a metal butter knife and hover it over a hot stove burner.  That'll do the trick nicely.)