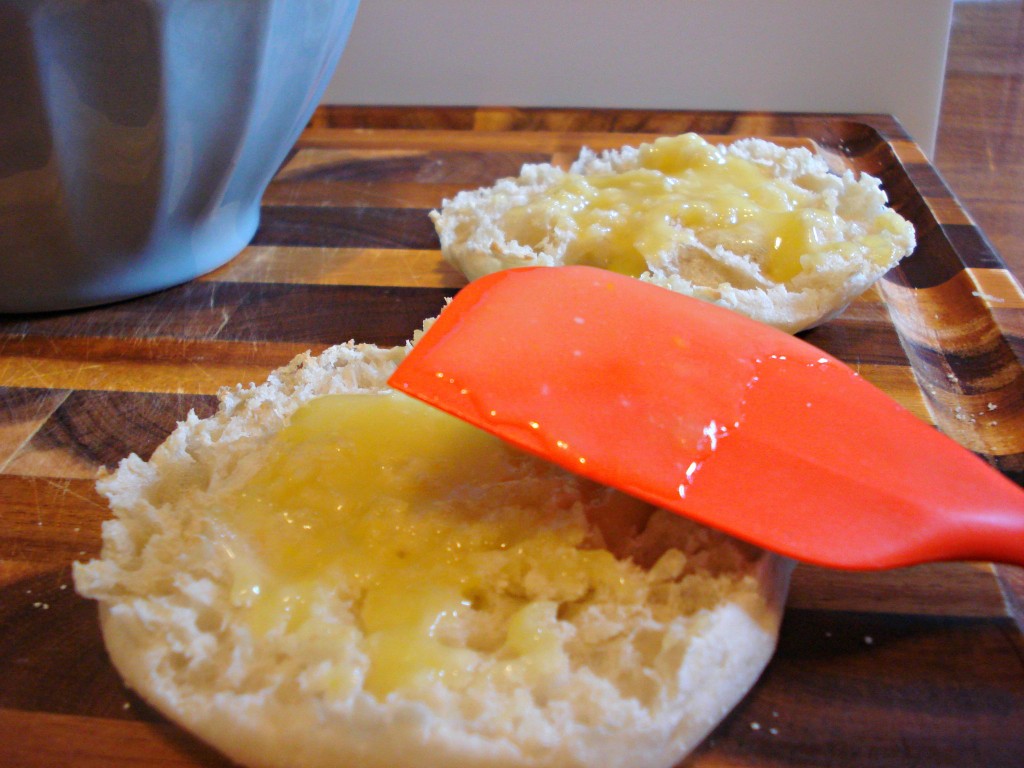 Academically, I believe that spring is coming.  I sprang my clock forward last night, March equinox is in ten days, and Girl Scouts are hawking their cookies on every corner.  But actually, spring feels as far away as it ever did.  This is my fourth winter in Boston, so I understand– it's going to snow a lot, and for a lot longer than it feels like it should.  (Twelve inches of snow last Friday + one spectacular slip on the ice on Saturday = I'm sick of snow.)
But even if it doesn't feel like spring, I can still eat like it's spring.  Meyer lemons help with that.  This week, we got a fresh shipment of them at the market where I work.  It was the first time I'd ever seen them in store, and I'd been curious about them for a long time.  They're smaller than standard lemons, with an orangey rind, and I'd always heard that they're sweeter than the varieties I'm used to (they're rumored to be a cross between lemons and mandarin oranges).  I tasted one before I started cooking, and they are on the sweeter side, but definitely still a lemon– not nearly as sweet as an orange.  In other words, their sweetness is refreshing, but it would still be really funny to feed one to a baby.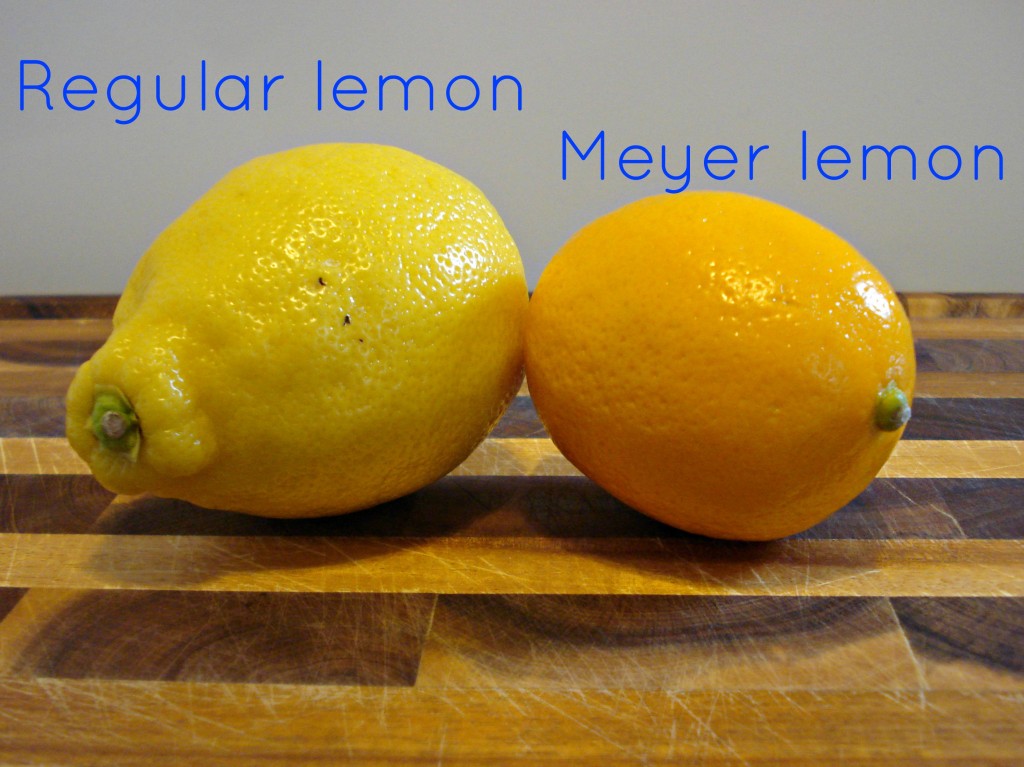 Although there are a ton of tempting Meyer Lemon recipes out there, for my first try, I knew I wanted to use them in lemon curd.  I used my standard curd recipe, but to compensate for the Meyers' sweetness (and because I like my lemon curd extra lemony), I cut down on the usual amount of sugar.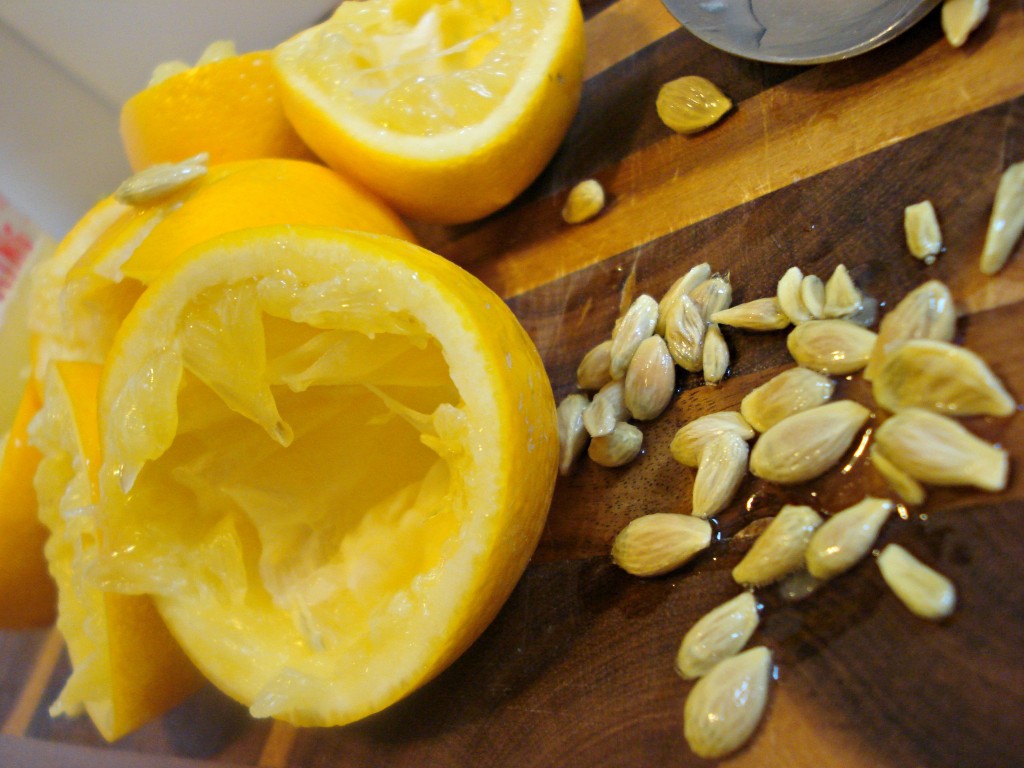 Making lemon curd is one of the easiest kitchen projects in my playbook.  If you can turn on the stove and stir a pot, you can do it.  Simply mix lemon juice, sugar, a few egg whites, and a pat of butter in a saucepan, then cook over a low flame until the mixture thickens.  I find it easiest to stir the mixture with a rubber spatula; if you use a whisk, you risk overbeating the eggs, and the spatula makes it easy to ensure that none of the curd sticks to the bottom of the pan and burns.
Once the curd is thickened, all you have to do is press it through a strainer to remove any cooked egg bits and let it cool.  The finished product has to be refrigerated, but I love that first taste when it's still warm from the stove.  So be sure you have some bread on hand when you make this so you can dig in immediately.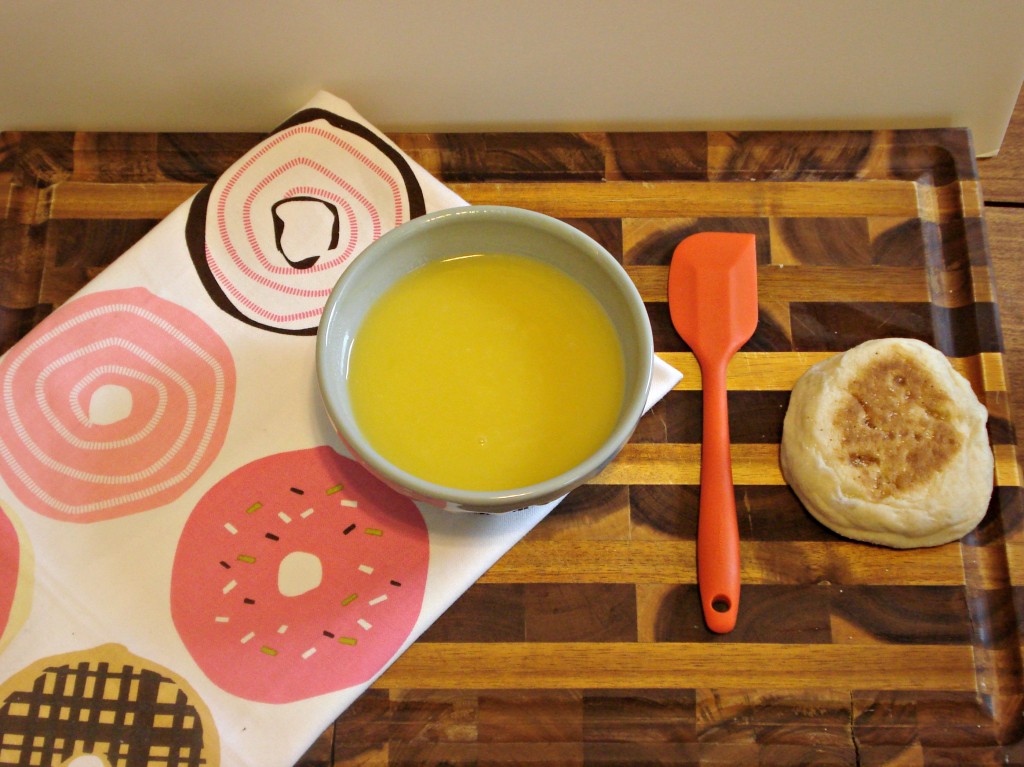 This time I had English muffins, but my favorite lemon curd vehicle is a crumpet— sort of a cross between an English muffin and a pancake.  They're full of little holes that absorb the curd, so every bite is bursting with it.
(The crumpet photo is from Shutterbean, one of my favorite blogs.  Shutterbean appears to share my enthusiasm for crumpets.)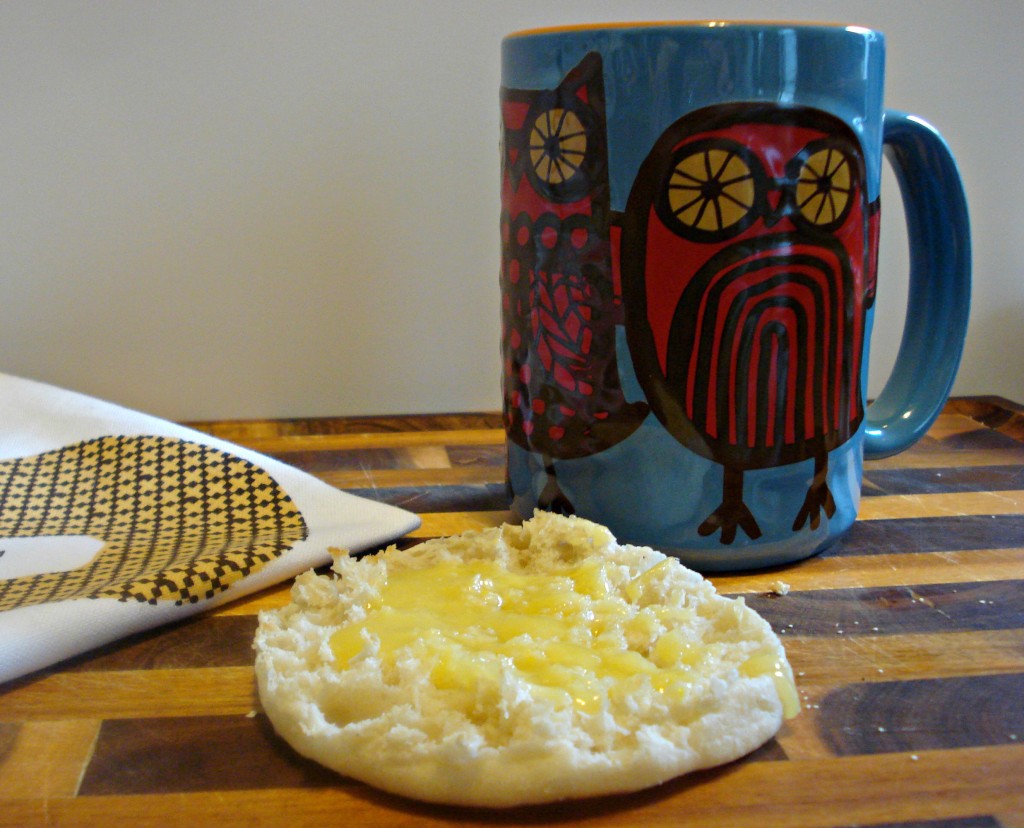 A croissant would also be amazing dipped in lemon curd.  I seriously thought about grabbing one from the bakery around the corner before settling on the English muffin, but the heat in our apartment was out, and I was bundled in two pairs of pajamas, an enormous fleece jacket, and a knit toboggan… and the bakery is entirely too chic for that kind of attire.
Now that I have a fresh batch of curd in the fridge, I think I can weather the last few days of winter.  Even if the last few days turn into a few more weeks.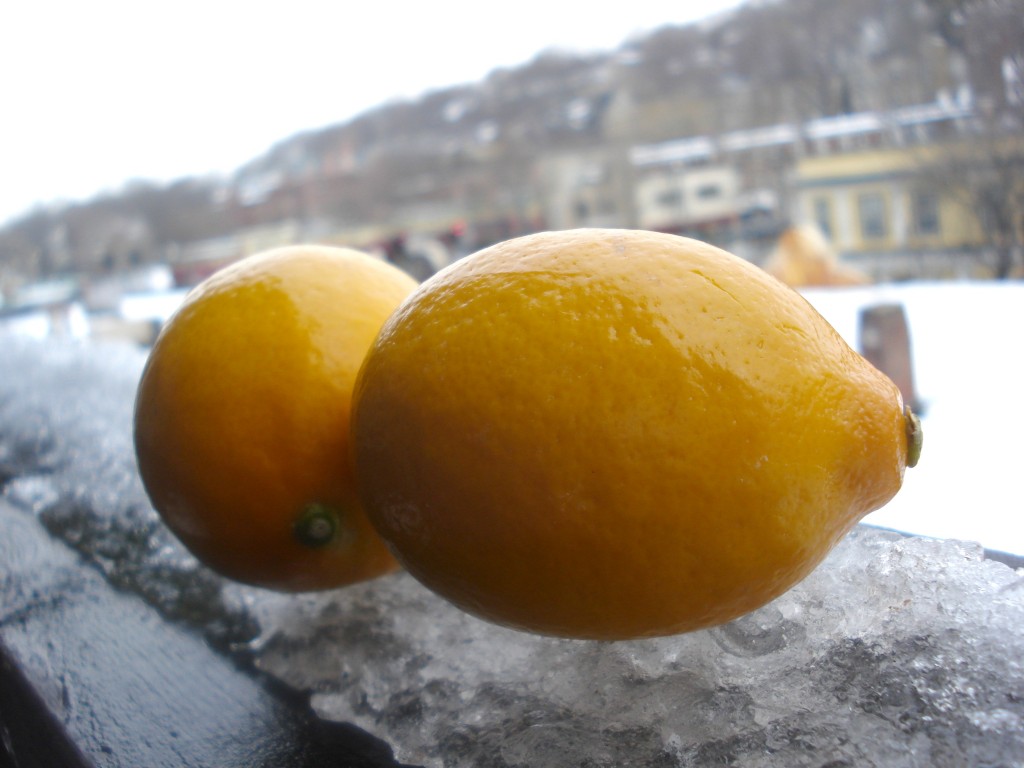 Meyer Lemon Curd
2/3 cup Meyer lemon juice
1 egg
2 egg whites
1/2 cup granulated sugar
1 Tablespoon butter
Combine the lemon juice, eggs, and sugar in a small saucepan.  Add butter and place pan over a low flame; cook, stirring gently but constantly, until the mixture is thick enough that drawing your finger over a coated spoon leaves a mark.
Pour mixture through a fine-mesh strainer and into a small bowl, pressing on the solids.  Cover the bowl with plastic wrap and refrigerate.