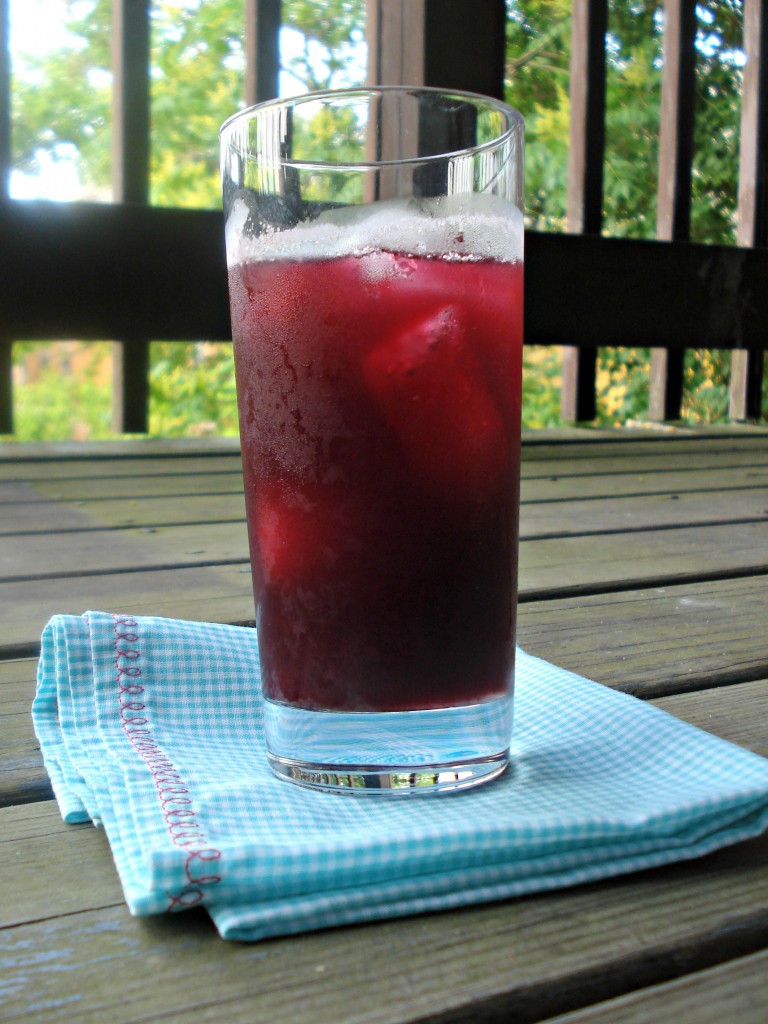 It's officially summer in Boston: that magical time of year when the temperature is only marginally cooler indoors than out, you break a sweat just washing dishes, and all clothing that touches the legs or arms gets relegated to the back of the closet until further notice.  In the land of houses that lack both central air and ceiling fans (biggest. oversight. EVER), the only way to stay cool is to down as much cold liquid as possible.  This poses a couple of challenges: 1) this is also the land of old refrigerators sans icemakers, so we could easily go through a bazillion trays' worth of ice a day; 2) as refreshing as an ice-cold beer is, it's not financially or nutritionally feasible to down them all day long; 3) iced water gets booooring after a while.
Solution: iced tea! (Well, it doesn't really help with our ice consumption, but…)  As a born-and-raised Southerner, iced tea is in my blood.  Seriously– I'm willing to bet that a measurable percentage of my blood is actually iced tea.  I have departed from my heritage a bit in that I now prefer my tea unsweetened (blasphemy!), but I don't mind a little fruit in my tea from time to time.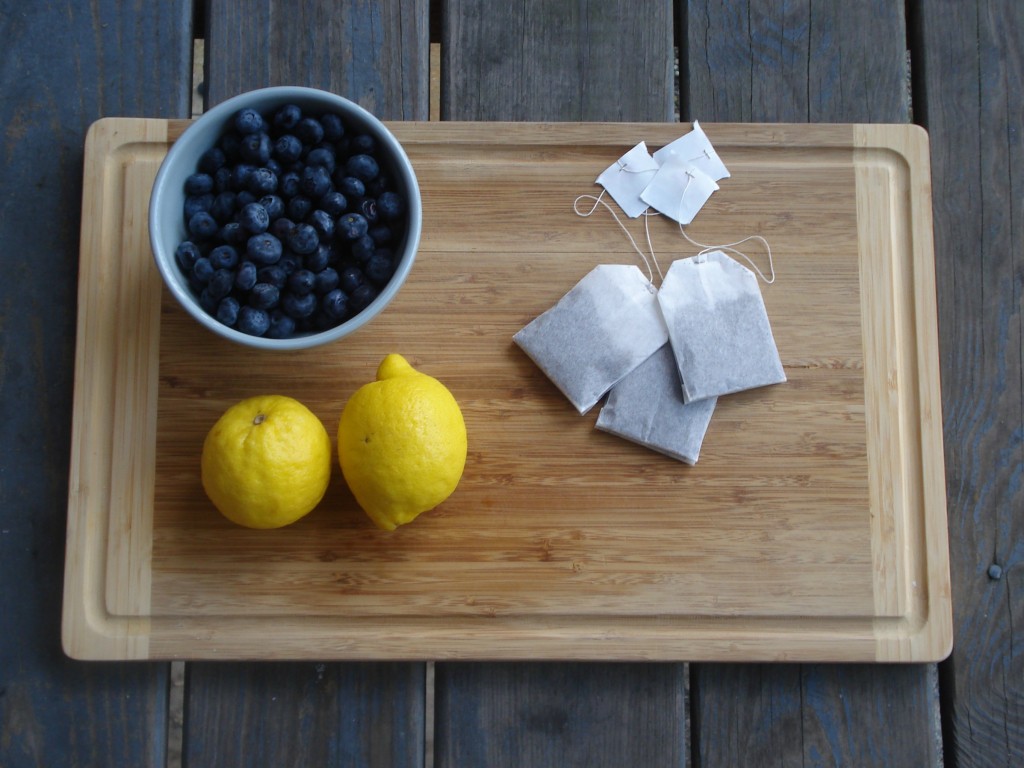 This is sort of a tea-lemonade mashup, with the added excitement of fresh, sweet-tart blueberries.  I do add a little bit of sugar to the mix to keep the lemon from overwhelming the whole beverage, but it still has a big sour punch to it.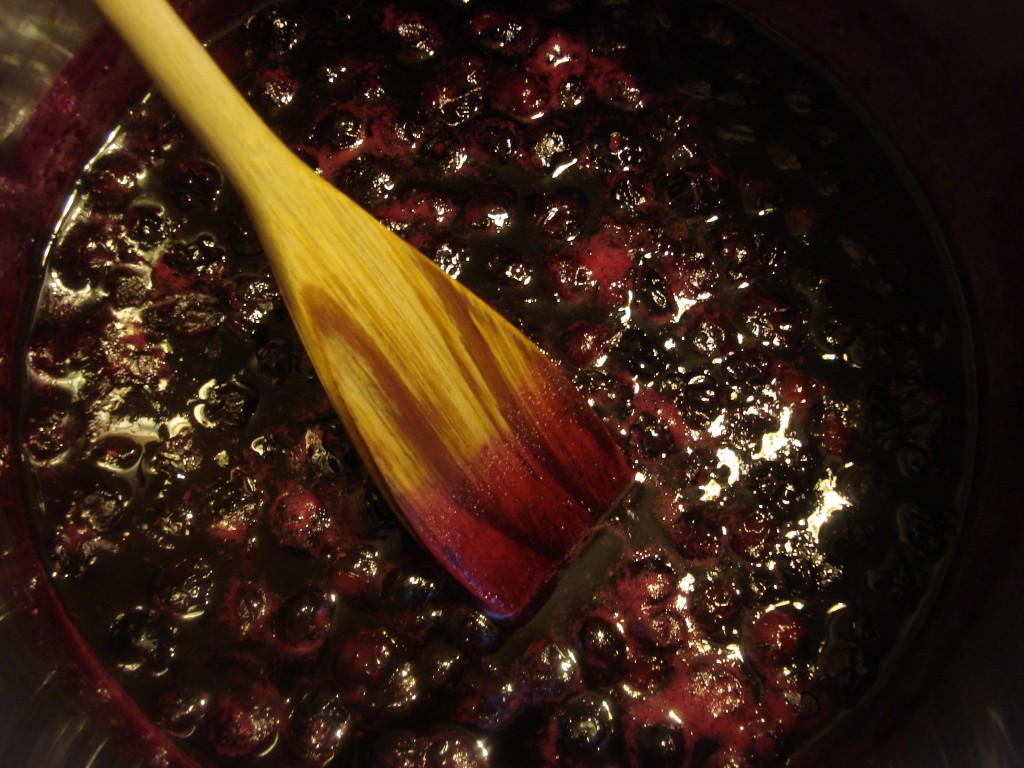 A pint of blueberries, the juice of two lemons, and about 1/4 cup of sugar cook down on the stove into a jammy, fragrant stew.  Strain that mixture into a bowl and press the berries with a spoon to extract as much juice as possible.  (Incidentally, the leftover solids that won't press through the strainer taste just like the inside of a blueberry cobbler– you should definitely spoon them on top of some vanilla ice cream.)  Then mix the juice into a pitcher of brewed tea, stir it up, and pour it over ice.  Instant refreshment.
I am going to try really hard not to complain about hot weather this summer; that's pretty much all I did on this blog last summer, and besides, I think I complained enough about the cold this winter to lose all my griping privileges for at least a full year.  It won't be easy, but with this tea in my fridge, I think I can do it.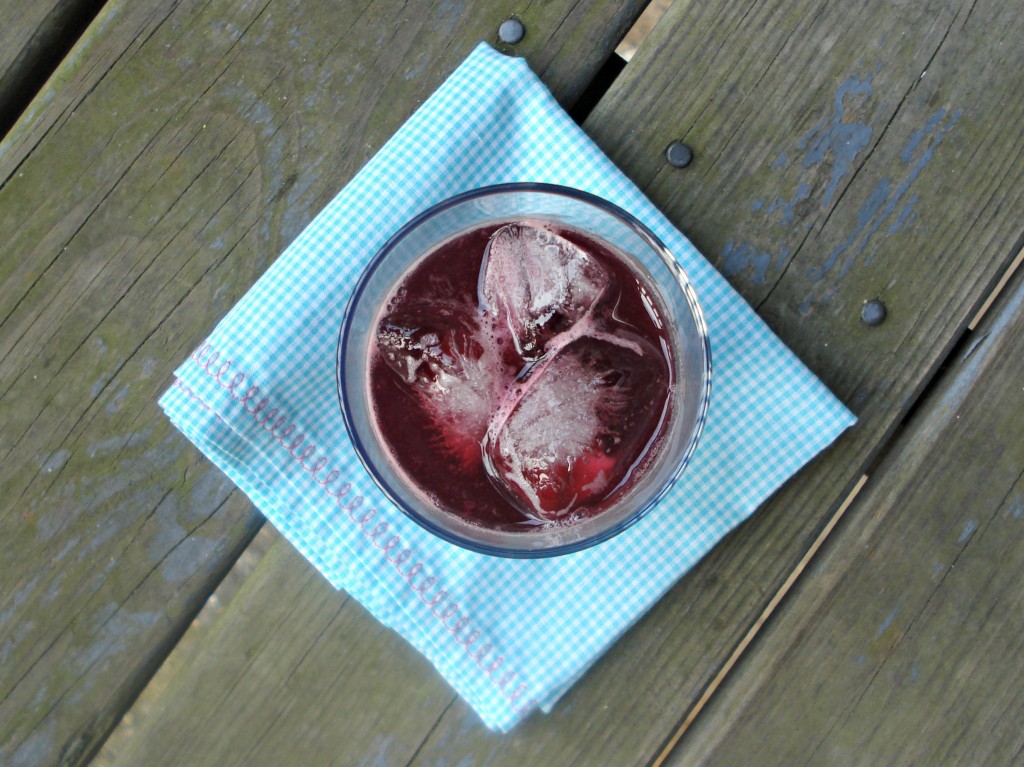 Blueberry Lemon Iced Tea
adapted from Southern Living
1 pint fresh blueberries
juice from 2 lemons (about 1/2 cup)
1/4 cup sugar (you can increase up to 3/4 cup if you like your tea sweeter)
3 family size cold-brew tea bags
4 cups water
Combine blueberries, lemon juice, and sugar in a saucepan over medium heat; bring to a boil and cook for about five minutes, until berries start to break down.  Strain into a bowl using a fine-mesh strainer, pressing down on the solids to extract all the juice.
Brew tea bags in water for about five minutes.  Stir in blueberry-lemon juice mixture, and serve over ice.