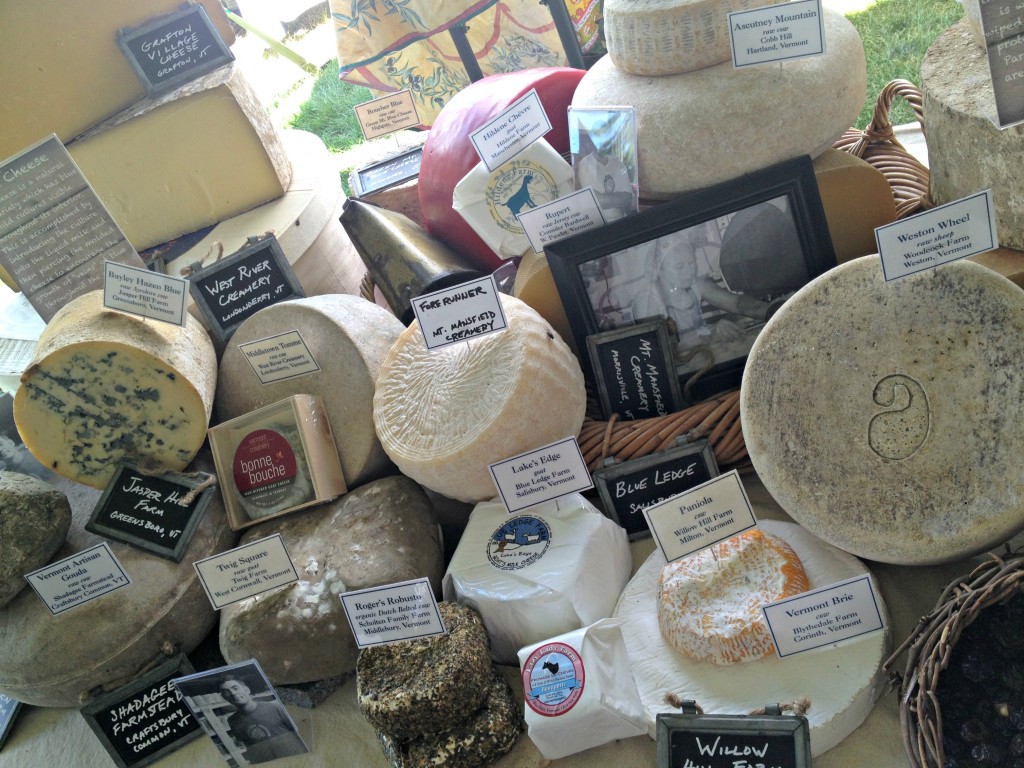 If it seems like I've fallen off the face of the blogging earth lately, that's because, well, I have.  There are good reasons for this; the old "too hot to turn on the oven" excuse is as valid as ever, and I haven't done any baking whatsoever since that cake from two posts ago.  There's also the "I'm planning a wedding" excuse, but let's be honest– I've barely had to lift a finger for that (thank you, Mom!).  And then, there's the "I'm moving out of my apartment in less than two months and how in the world did I accumulate so much stuff?!?" excuse– that one's the kicker, because all the time I'd normally devote to blogging has been spent sorting through my piles and piles of old magazines, hidden stashes of tossed-aside mail, and stacks of books that I bought with the best of intentions, but never read.
But in the little bit of free time that I haven't spent working or addressing wedding invitations or pre-packing, I have managed to have one amazing summer.  It's been the kind of summer I always dream about: a summer full of road trips, outdoor meals, swimming, bike rides, aimless wandering, and time with friends.  Sure, it's been one of the hottest summers on record, and I won't pretend that I haven't been insufferably cranky during the worst of it, but it's still managed to be a pretty kickin' time.  Here, I'll show you.
On Memorial Day weekend, the Boston Common showed its patriotism: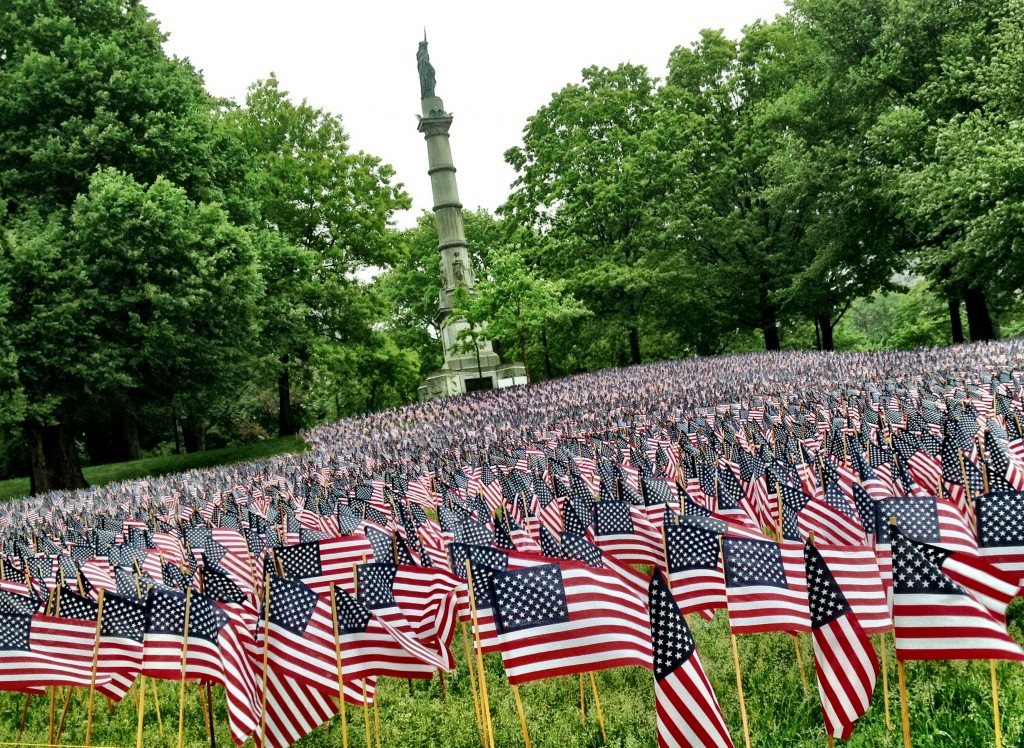 There was a flag for every member of the military who has died in combat since the Civil War.  It was a beautiful, sobering memorial.
Around that same time, Alex's very first voice teacher came to Boston.  She insisted on treating us to a fabulous and decadent meal at The Oak Room– check that one off the bucket list!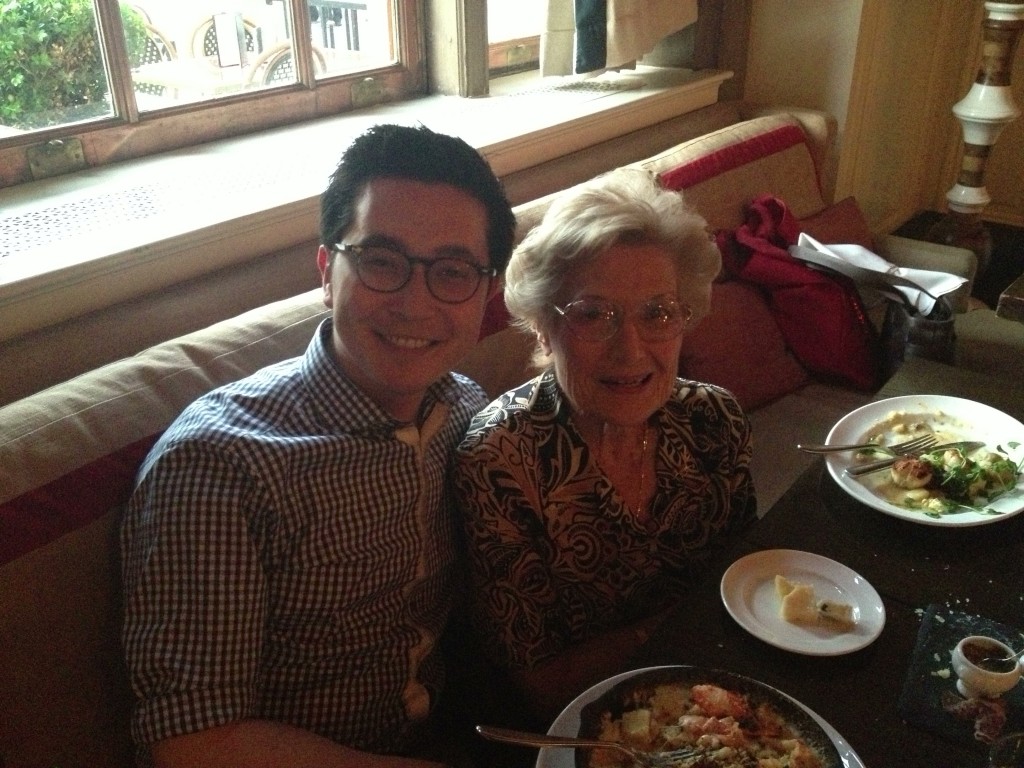 It was so lovely to spend an evening with her.  We're always amazed at the stories this woman tells about her life adventures.  She was so sad to find out that she couldn't attend our wedding because– get this– she'll be trekking through Israel.
There have been hydrangeas…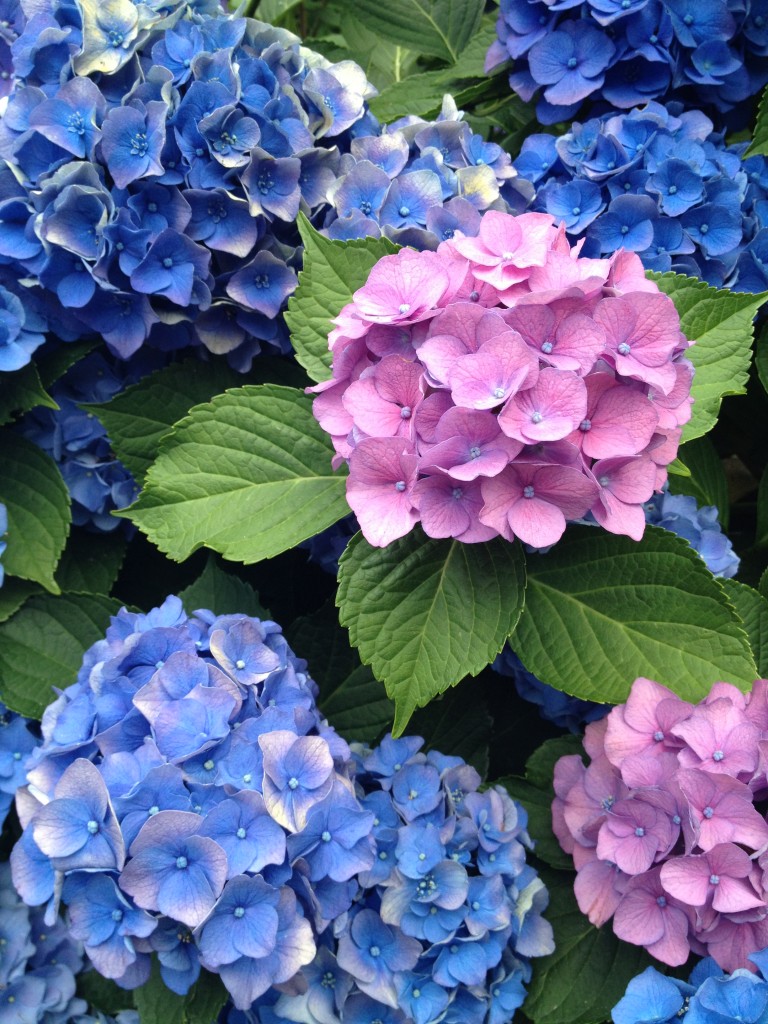 Lots of hydrangeas.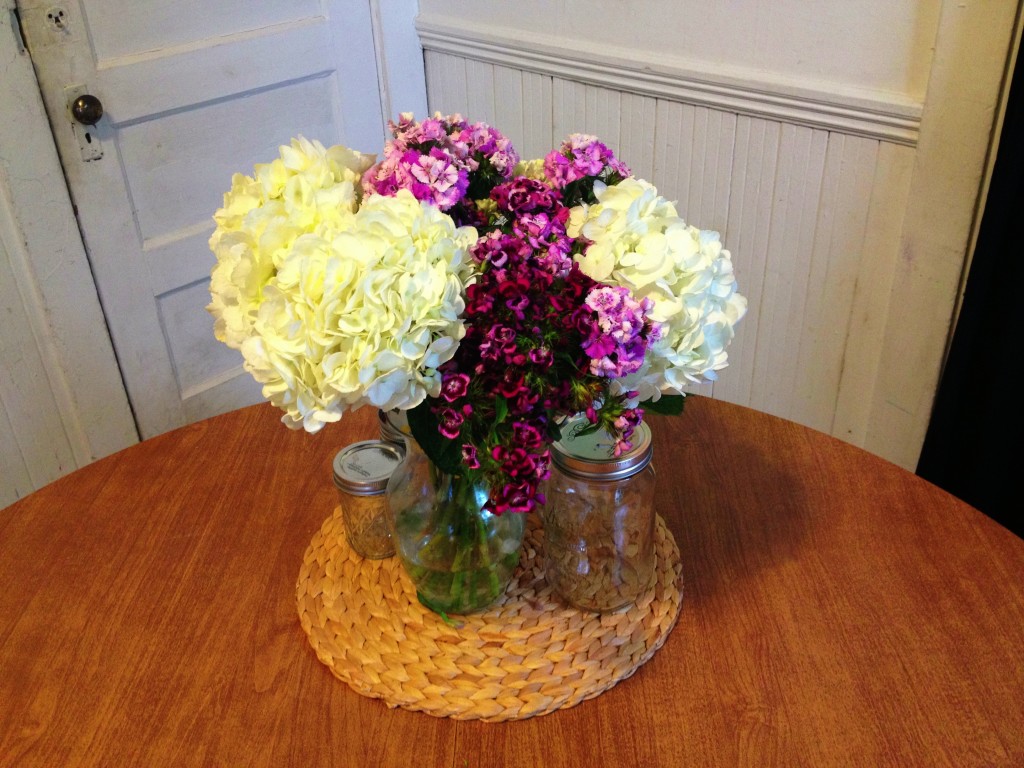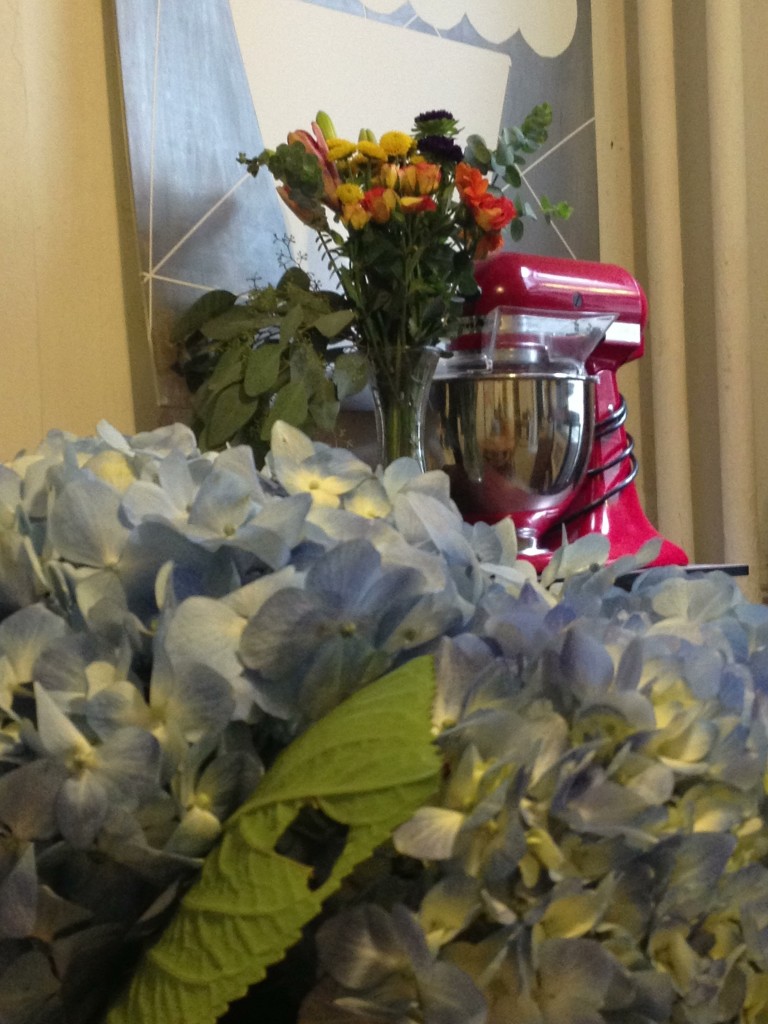 Sorry, Kitchen Aid.  I'll see you again when it gets a little cooler.
I also had a birthday in June!  I went to work on my birthday, which might sound like a bummer… but my coworkers went above and beyond to make it the best day EVER.  And my mom also had a special delivery sent to the store: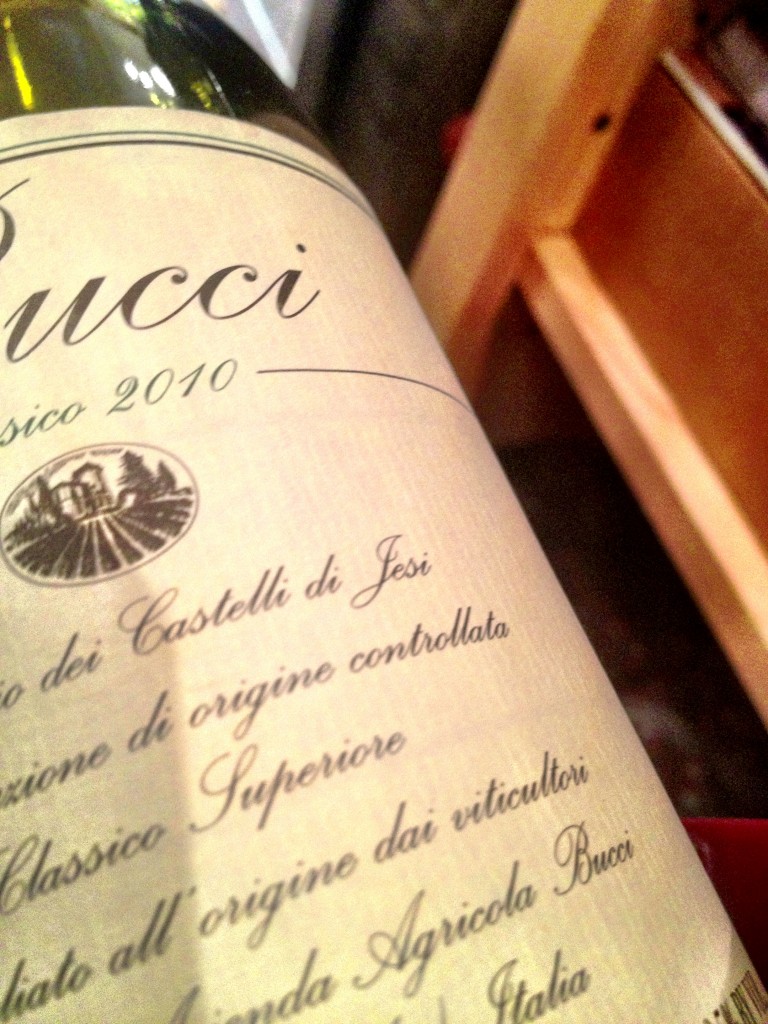 A few years ago, I got to meet Carlo Petrini, the founder of Slow Foods, and his interpreter (!!) told me that my name (which Mr. Petrini pronounced "ah-JEzzzzzi") is also the name of a wine-producing region in Italy.  This is the first time I've seen a wine from that region.  I might have freaked out a little when I saw that it was actually printed on the bottle.
The weekend following my birthday, Alex and I took a road trip to Maine with two of our oldest friends and two of our newest friends.  One of my favorite moments of the trip (and of the entire summer, come to think of it) was when Alex and I were the first ones to wake up, and we slipped out of the beach house, walked down the street to buy breakfast at the general store, and ate it together on the beach.  Here's what it looked like: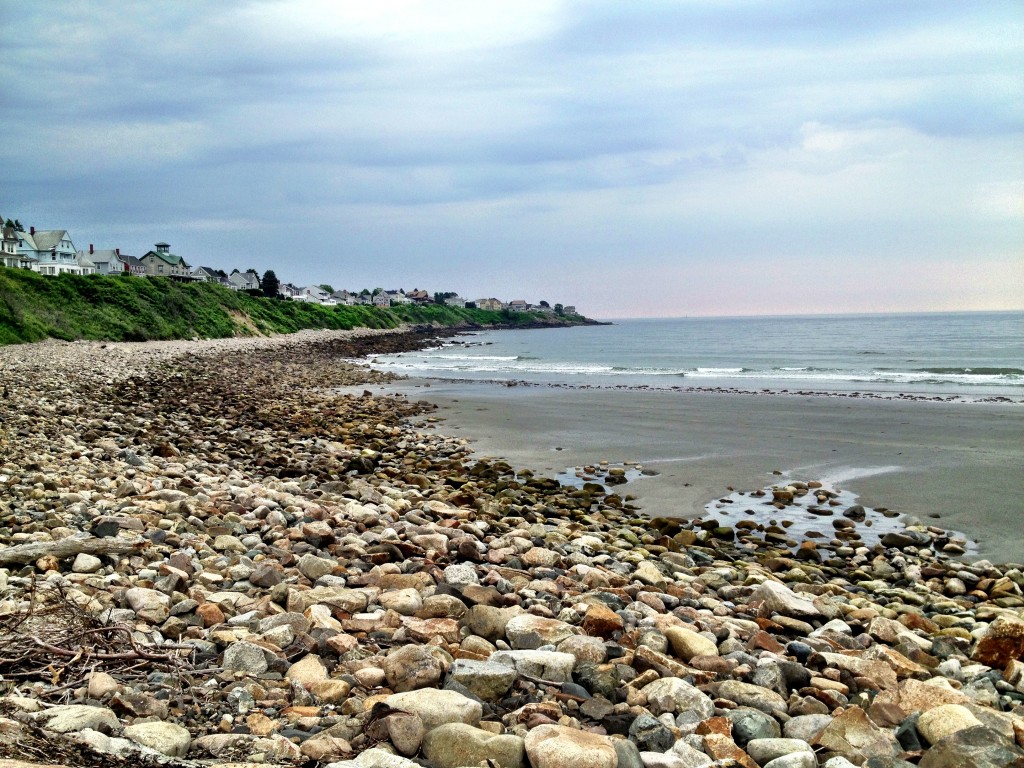 I owe a world of thanks to our friend Sarah and her parents, who graciously let us stay in their house about a five minute walk from this very spot.
One of the most distinctive features of summer in Boston is the return of the Copley Square farmers market.  On my first visit of the season, I somehow managed to walk away with not a single piece of produce, but a tub of cheese and a homemade pop-tart.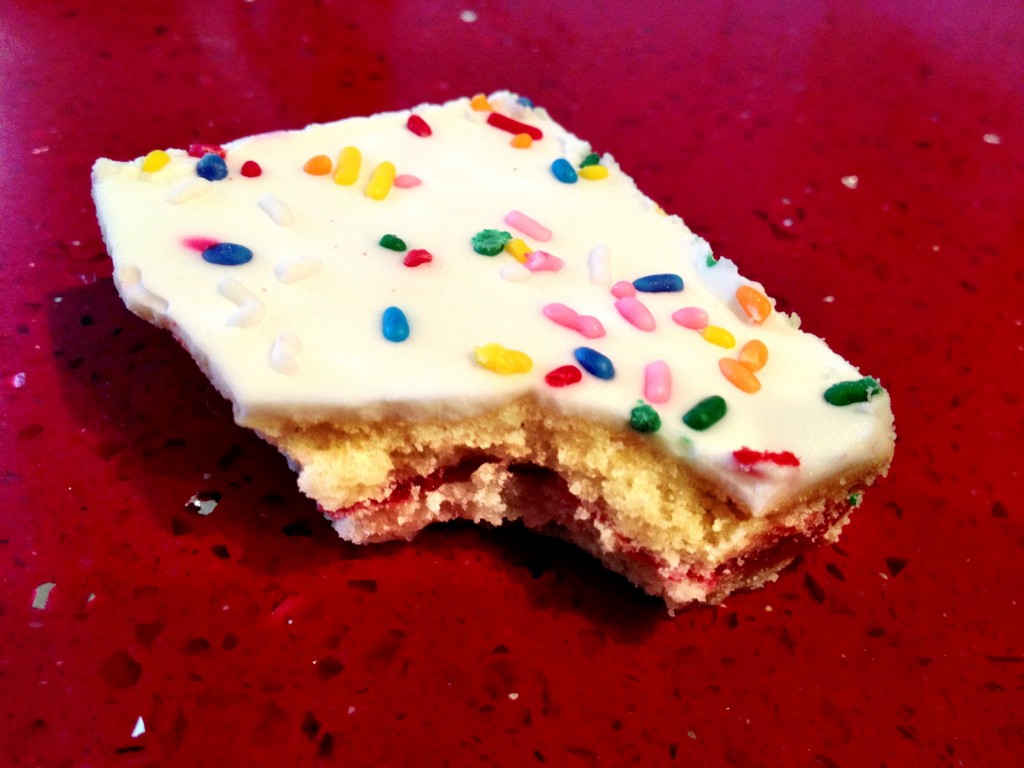 Yep, a homemade pop-tart from Danish Pastry House.  DPH makes plenty of delicious, elegant pastries, from kringle to croissants to frangipane tarts, and I walked out with a poptart.  I'm not apologizing.  I absolutely love these things.  They're just like store-bought poptarts, but with buttery shortbread, filling that's actually made from fruit, and real, crunchy sprinkles.  And they just look so cheerful!
This arrived at work one morning: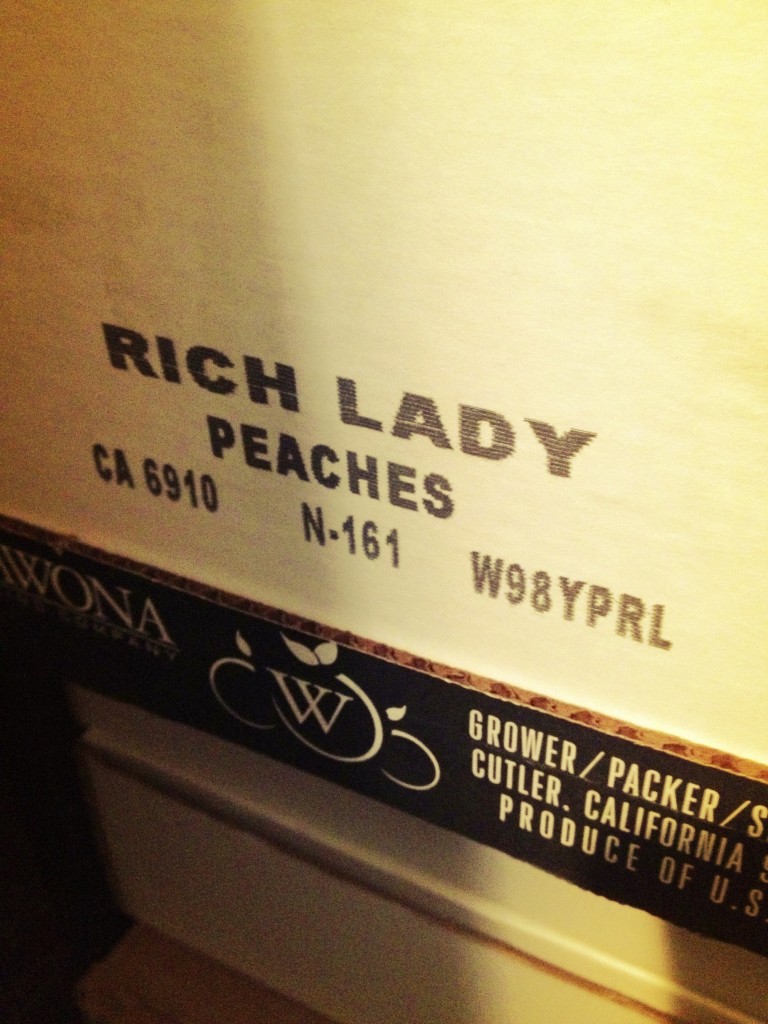 Quite appropriate, given our clientele.
And, down the street from work, a garden-level restaurant advises you to watch your head: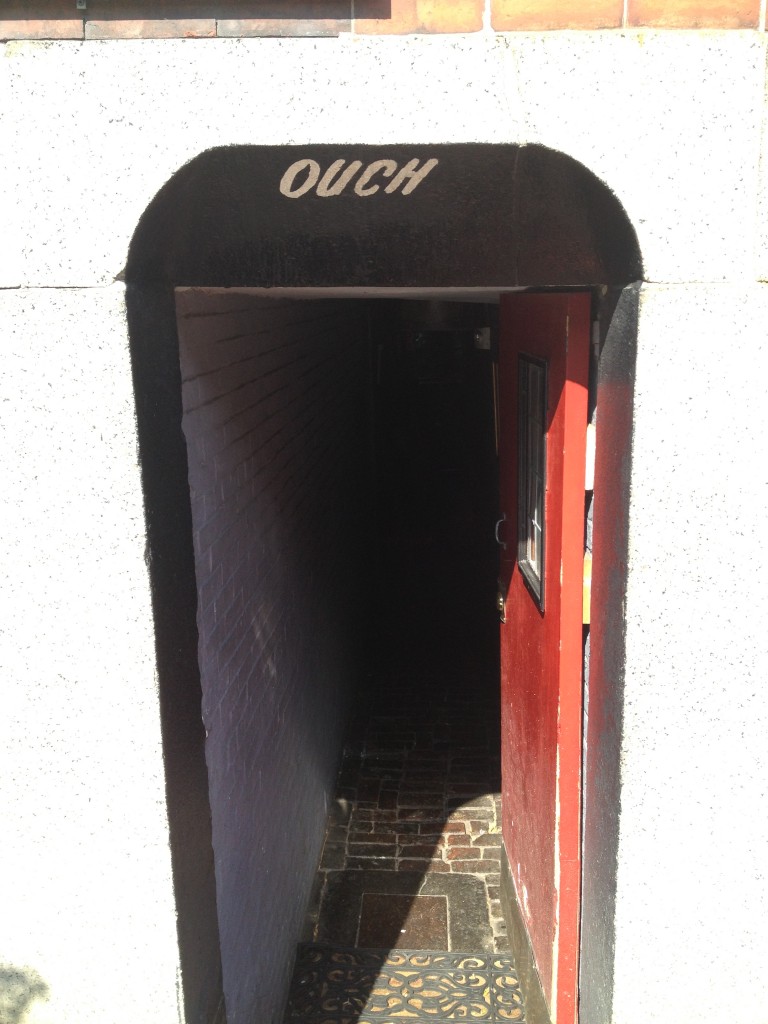 I've been biking to work a lot this summer (at least, I was before the heat wave hit).  I love the ride to work; it's mostly downhill, I have plenty of energy, and I get to travel through some of the prettiest parts of Boston.  One of my favorite parts of the ride is the few blocks I spend on Marlborough Street in Back Bay.  It's the neighborhood you picture in your head when you first learn you're moving to Boston: tidy brownstones, immaculate little gardens, mere steps away from Copley Square in one direction, steps away from the Charles River in the other direction.  In reality, ain't no way you're moving there unless you have a crazy-good salary or are independently wealthy, but it's still fun to gawk a little bit.
Even better than Back Bay, though, is the ride on the Esplanade.  I love seeing the ducks on the river, the sweet elderly couple I see practicing Tai Chi, and the other (obviously more experienced) cyclists who blow by me on the bike path every morning.  To get to work from the Esplandade, I have to huff it up a rather steep bridge across Storrow Drive and into Beacon Hill, but I sometimes like to stop halfway up and admire the view: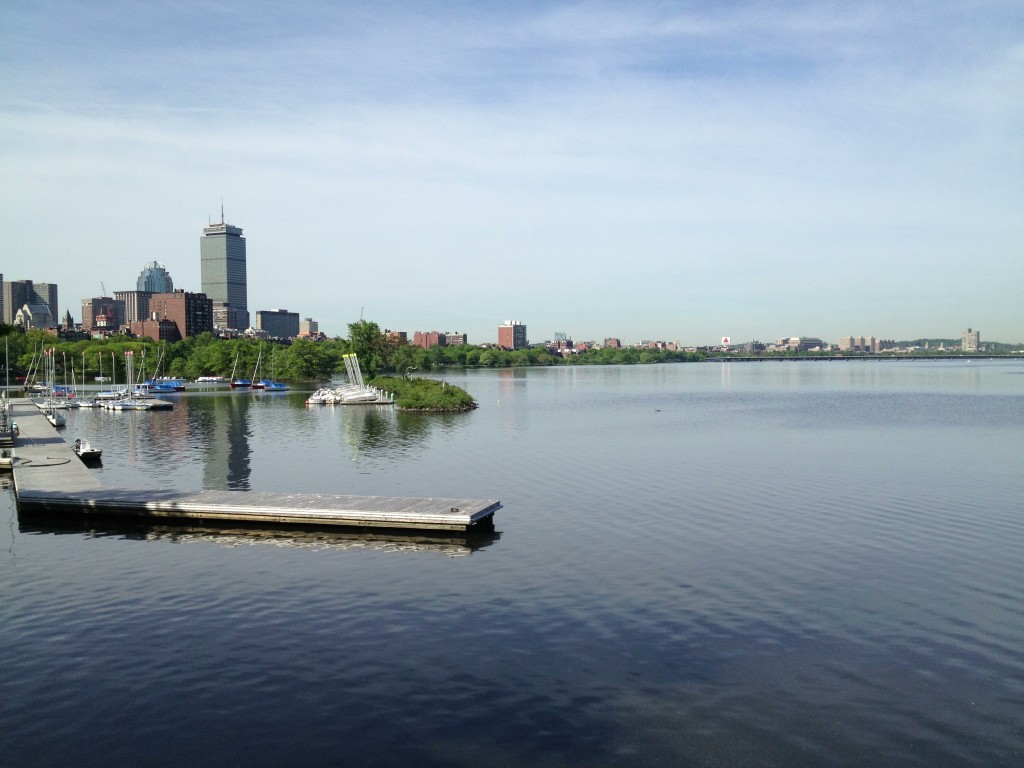 Here it is on a cool, foggy morning: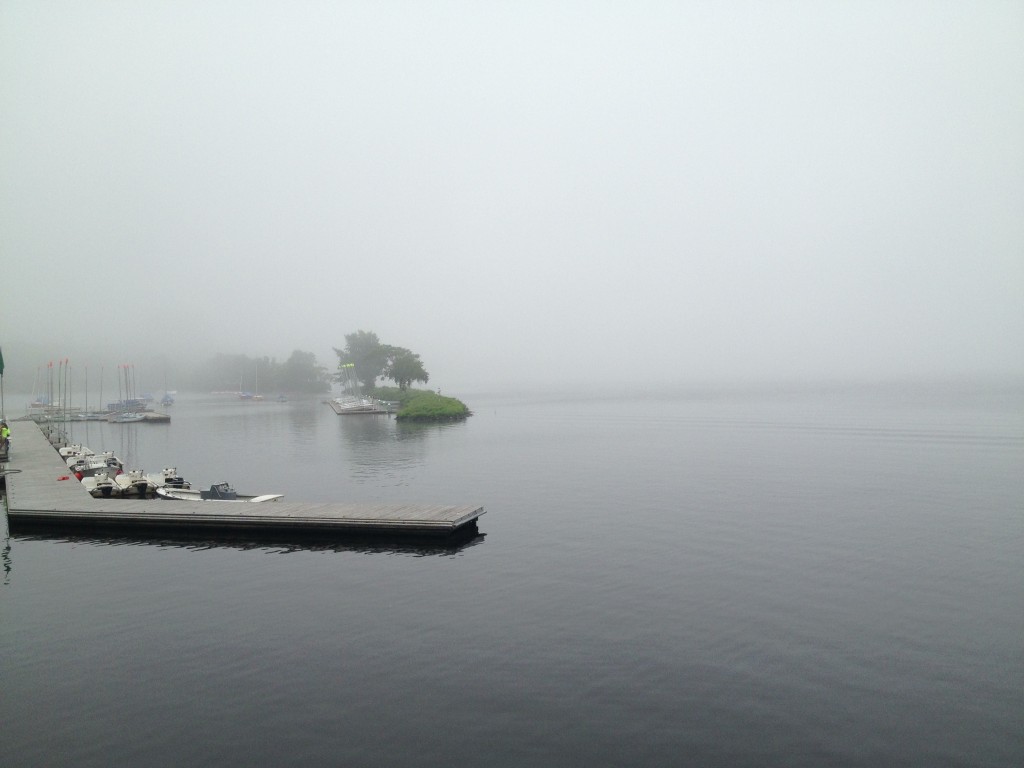 Dude, where's my skyline?
Despite the lack of activity on my blog, we've still been eating dinner, and thus, I have been cooking.  Here's the prep for one of my favorite side dishes: polenta with fresh corn, tomato, and basil.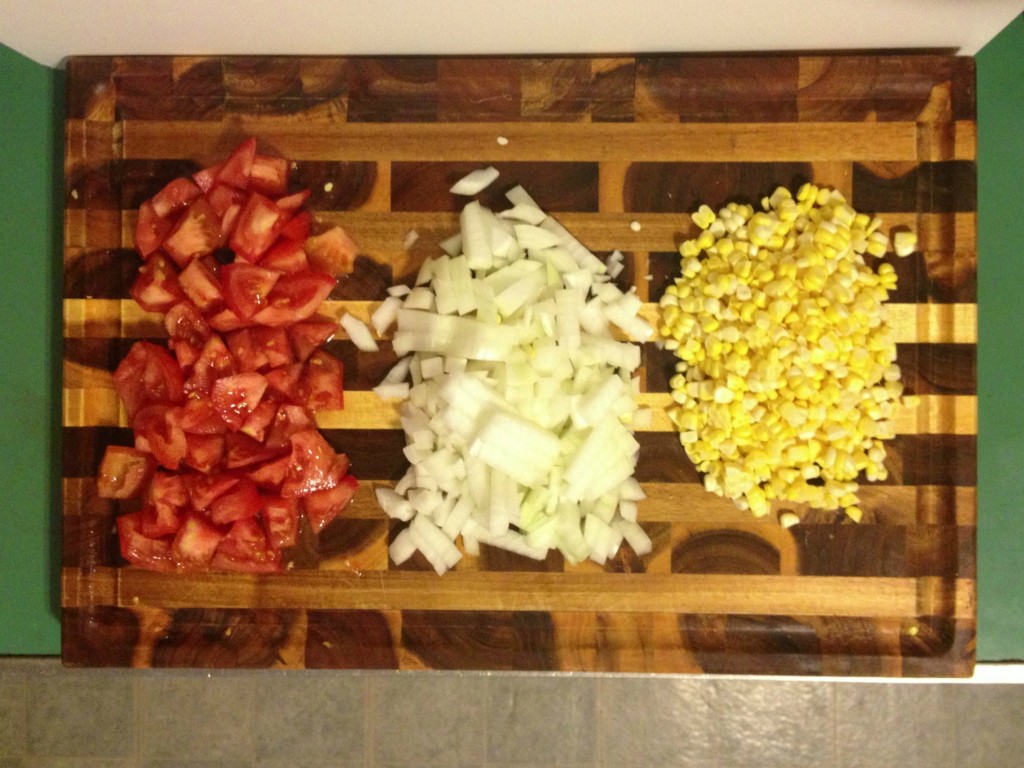 One night, Alex came home from a rough day at work, and I offered to make him a super-indulgent burger.  My ultimate burger involves fried eggs, and I like to cook eggs that have been brought to room temperature… but I forgot that "room temperature" at this time of year is stifling.  These sweaty eggs reminded me: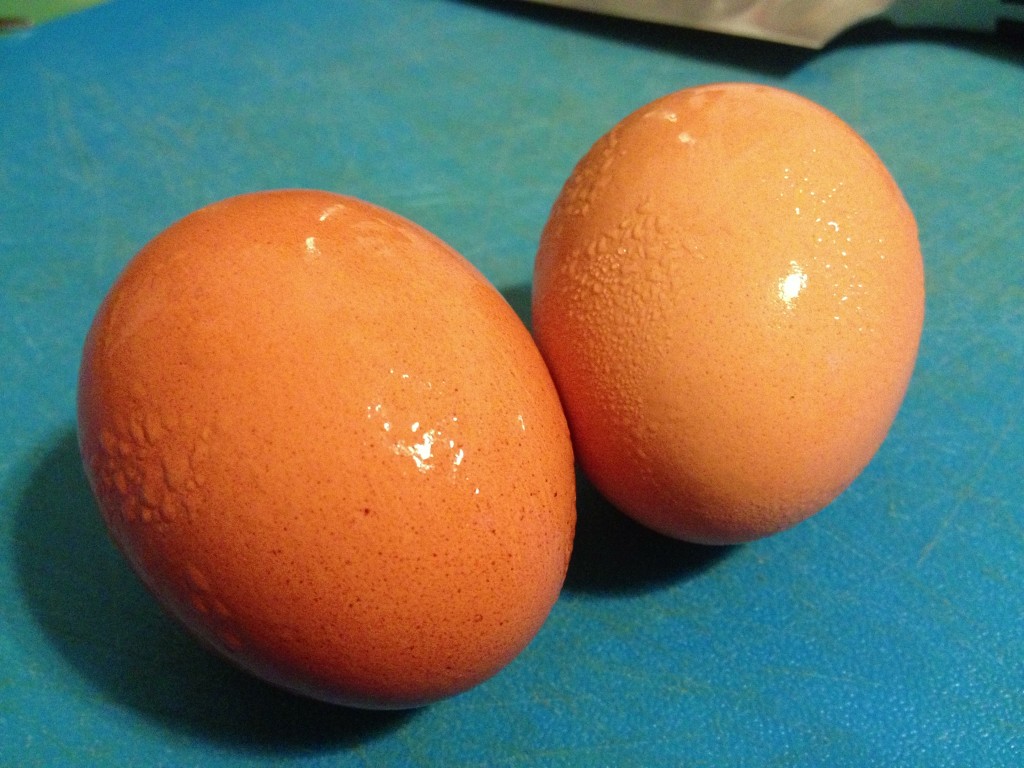 But the burger still knocked Alex's socks off.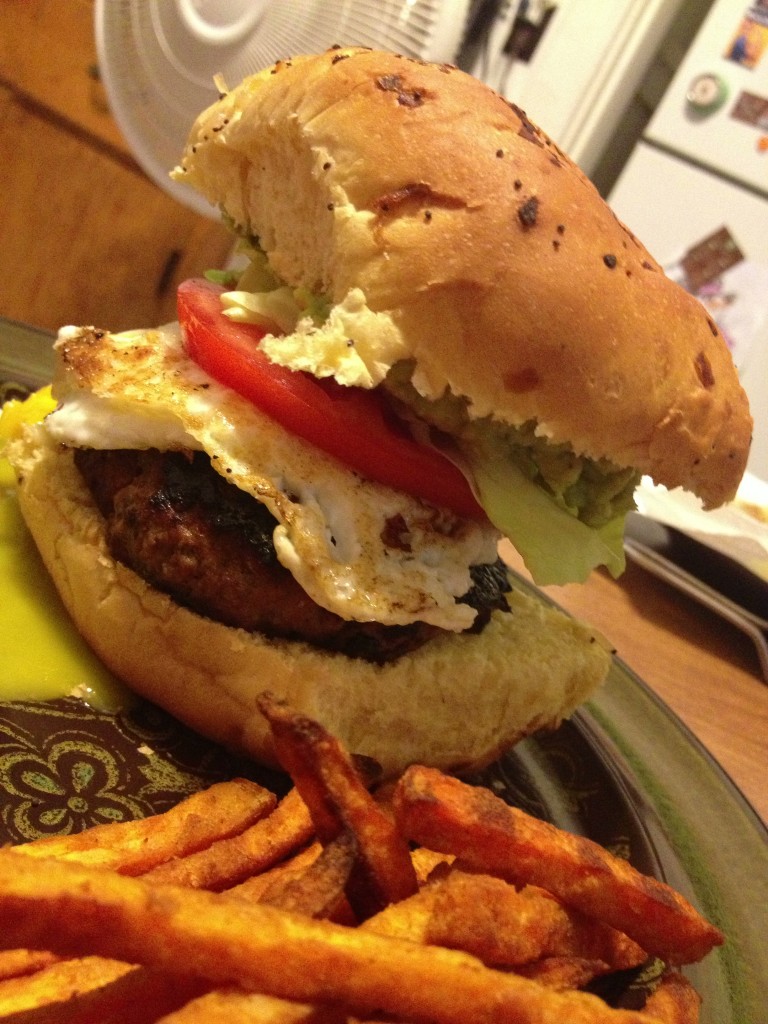 Although standing over an open fire isn't exactly ideal during the dog days of summer, it does keep the kitchen cooler, so Alex has been grilling a lot.  Here he is making dinner for me and Joe: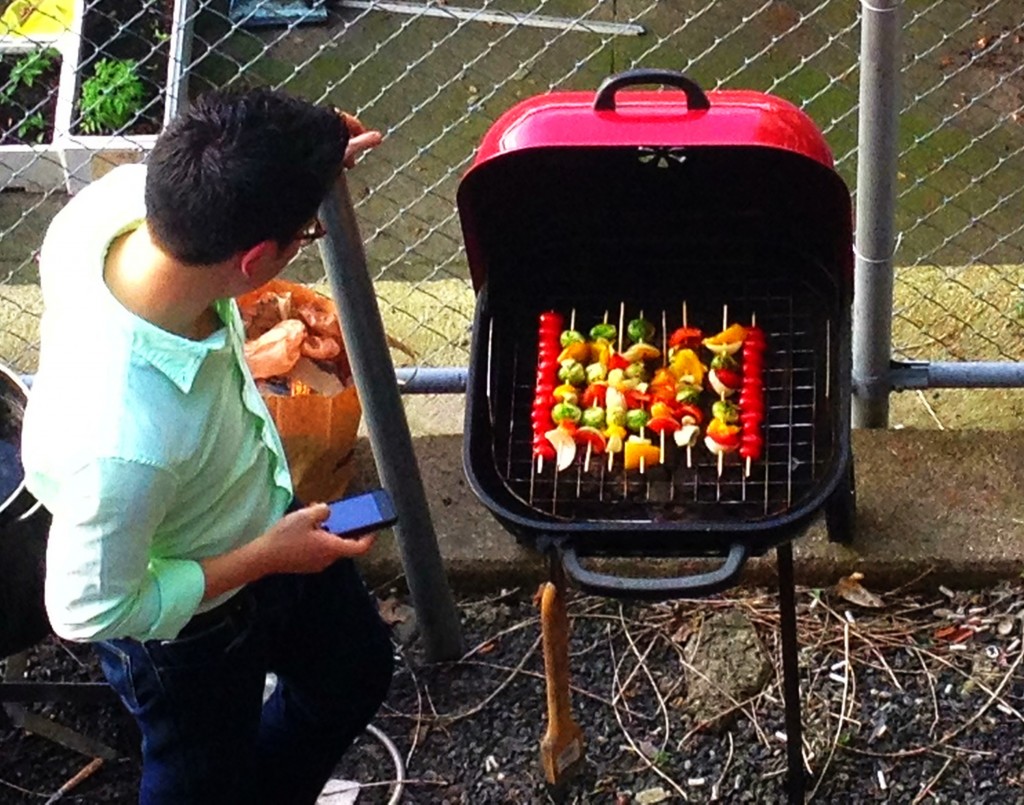 It was definitely one of the best meals of the summer, and it certainly didn't hurt that it was such a gorgeous evening.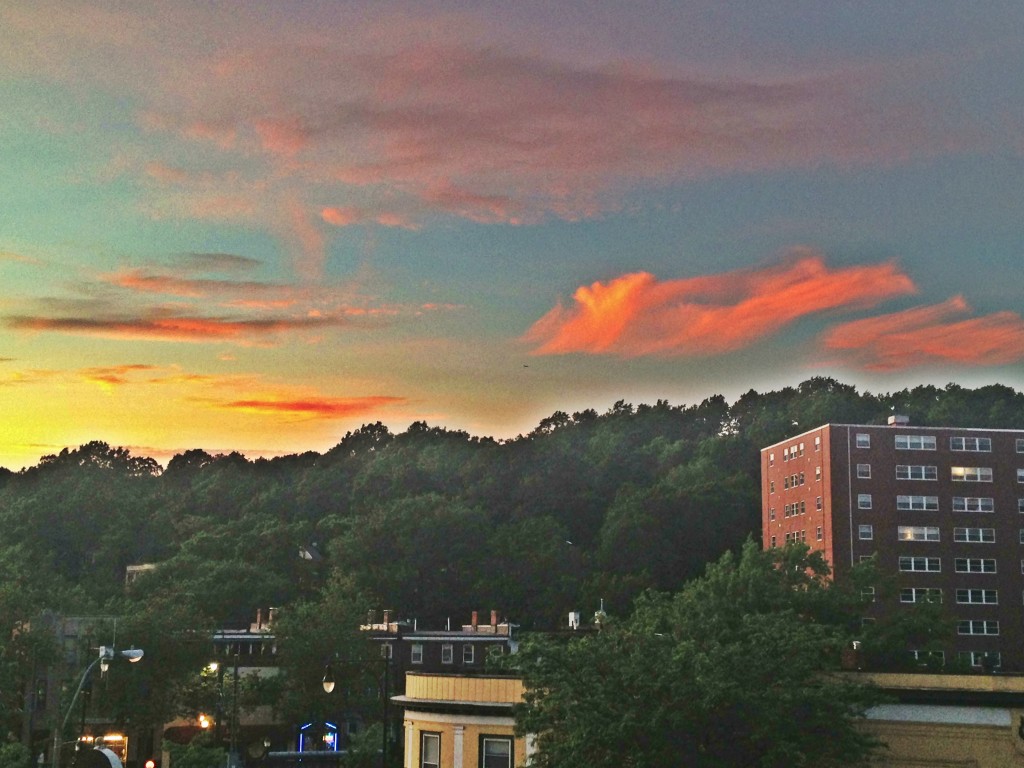 Cheers to summer, y'all.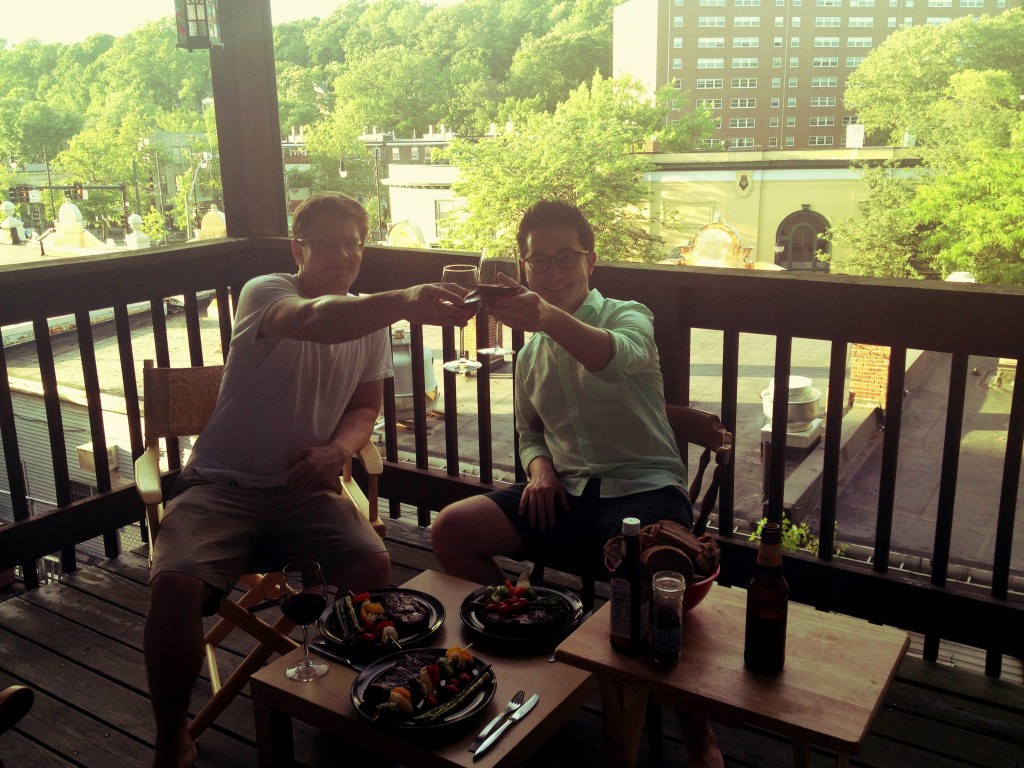 I will so miss that balcony when we move in September.
When the heat of cooking becomes too much, there are always frozen treats from 7-11 to save the day.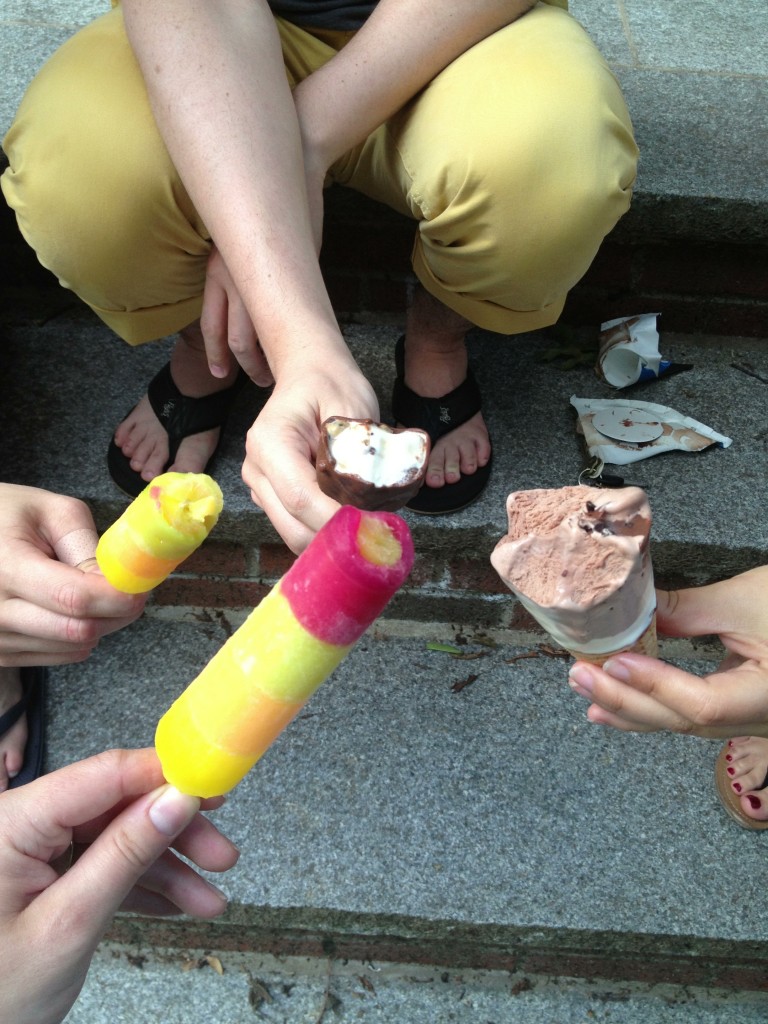 On this night, I learned that you can't just go around calling any frozen fruit-inspired treat on a stick a "Popsicle."
To further feed my whale obsession, I bought this ring: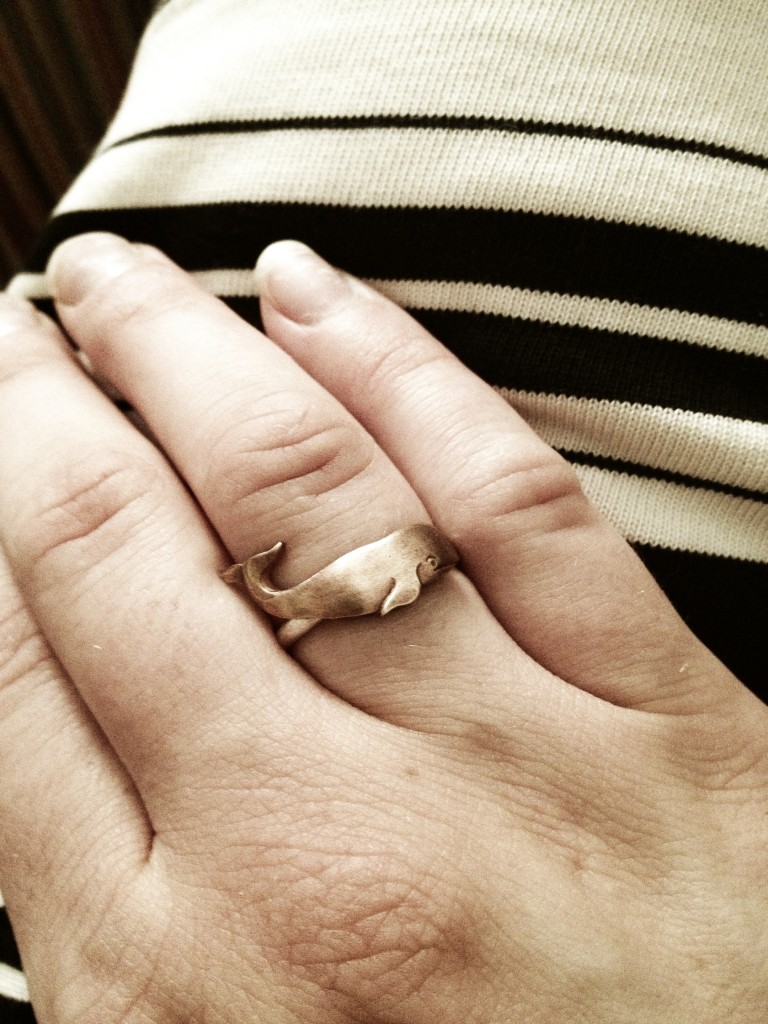 I love wearing it, but that tail is no joke.  It's like walking around with a fishhook on my finger.  Yowch.  (Also, my hands look crazy old.)
And, to feed my cooking obsession while I can't bear to cook, I've had this to keep me company: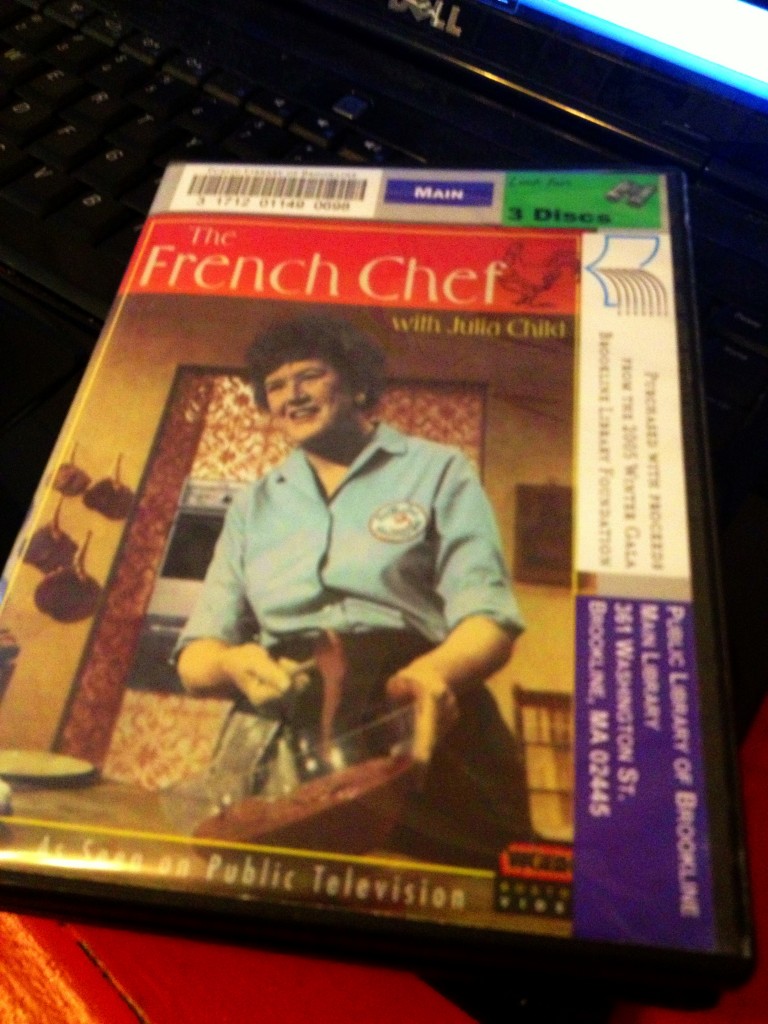 Such a delight to watch… especially this little bit.
Spotted at Alex's work: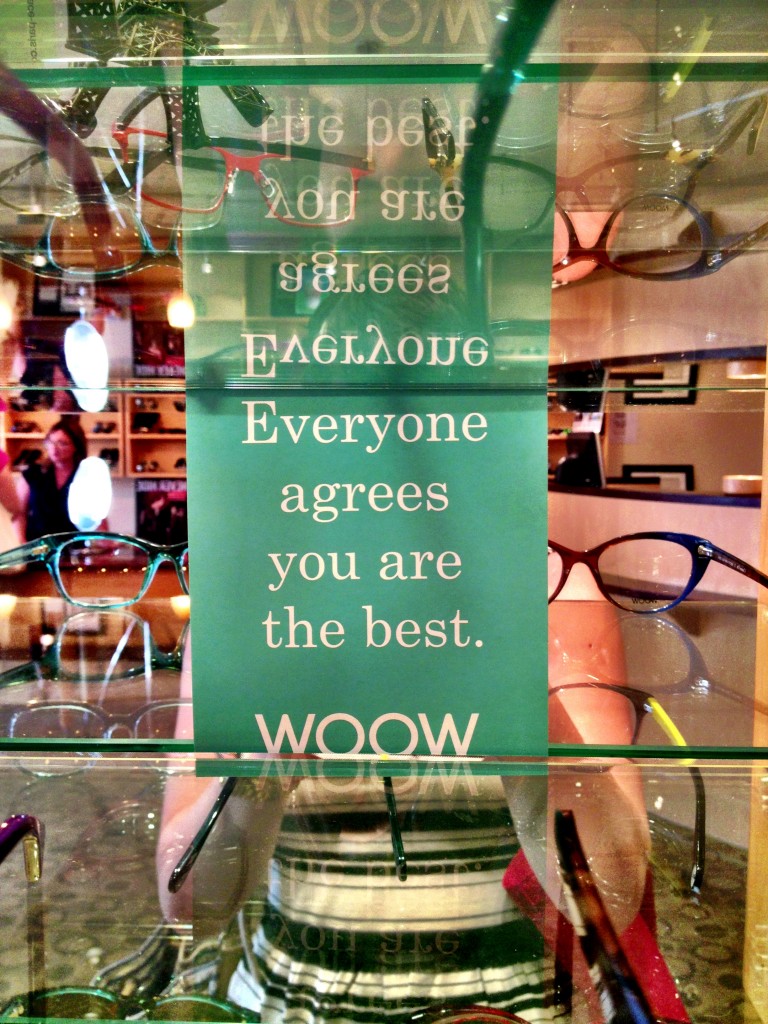 (And it's true.)
Spotted on the box in which my wedding invitations were delivered: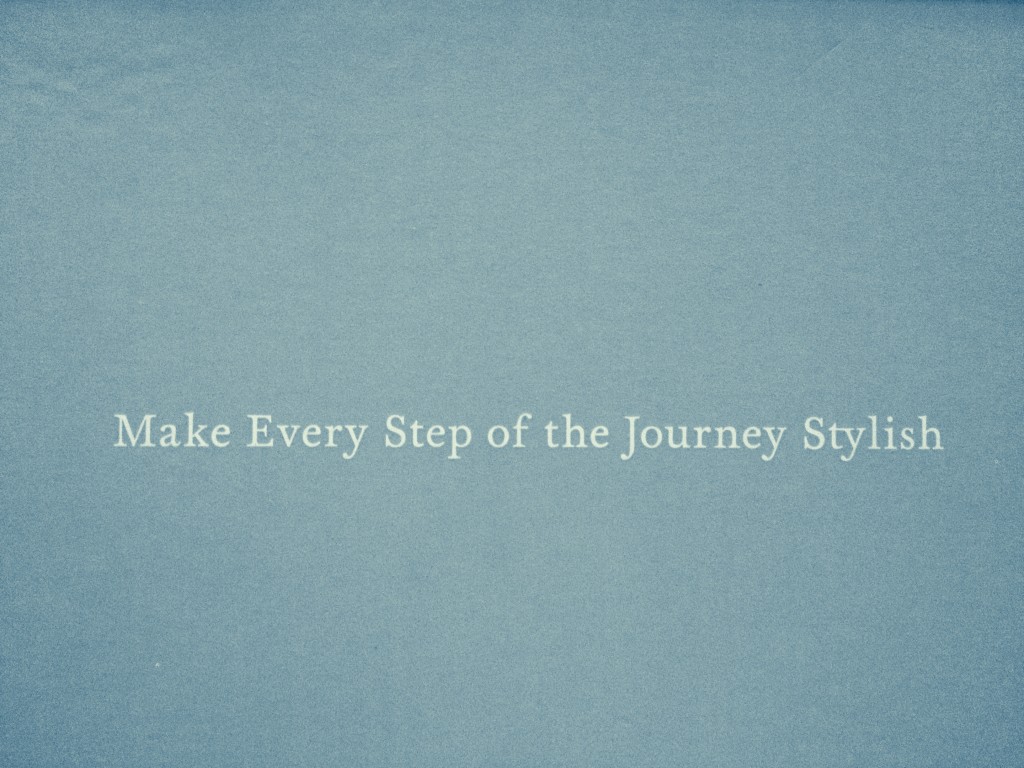 (And I should!)
Last weekend, I got to travel to Vermont for the VT Cheesemaker's Festival.  That means that I got to spend a beautifully sunny, slightly cool afternoon on the most beautiful farm I've ever seen, and during my time there, I got to try at least fifty of Vermont's best cheeses, sample dozens of handmade jams, crackers, and sweets, and wash it all down with local beer.  Also– I got to pet this ridiculously cute baby goat: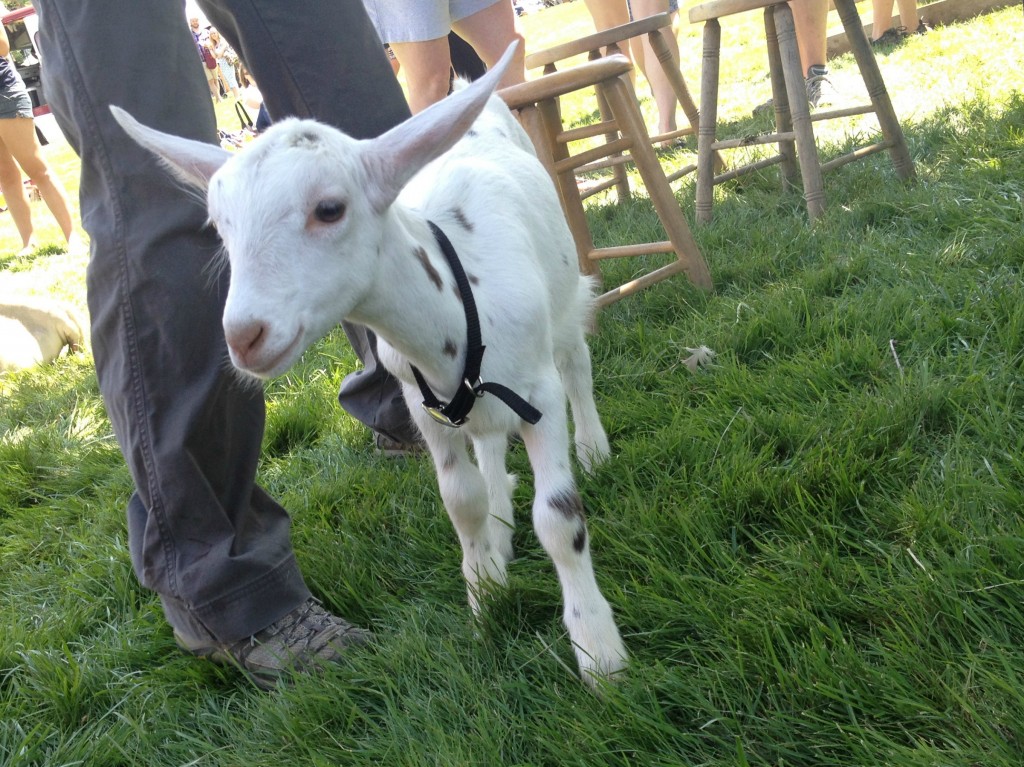 Here I am giving the stink eye to a cheese, apparently: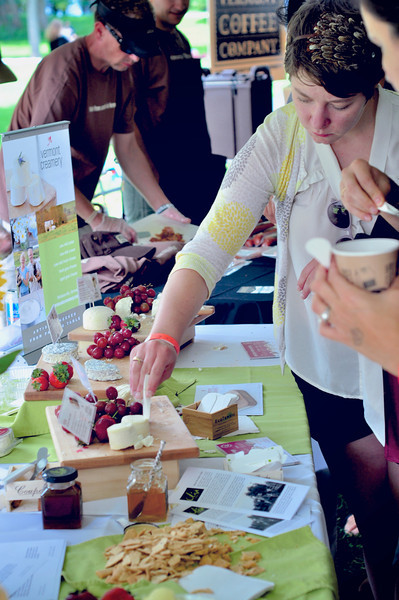 I can't really explain my poker face; these are actually some of my favorite cheeses (Vermont Butter and Cheese Creamery– so good). (Thanks to my co-worker, Erika Roeder, for the photo.)
So that's my summer so far.  Here's hoping I'll be back in the swing of baking and blogging soon; in the meantime, go get you a slice of life!  Or a slice of cheese, or a slice of cake.  Get a slice of something delicious.