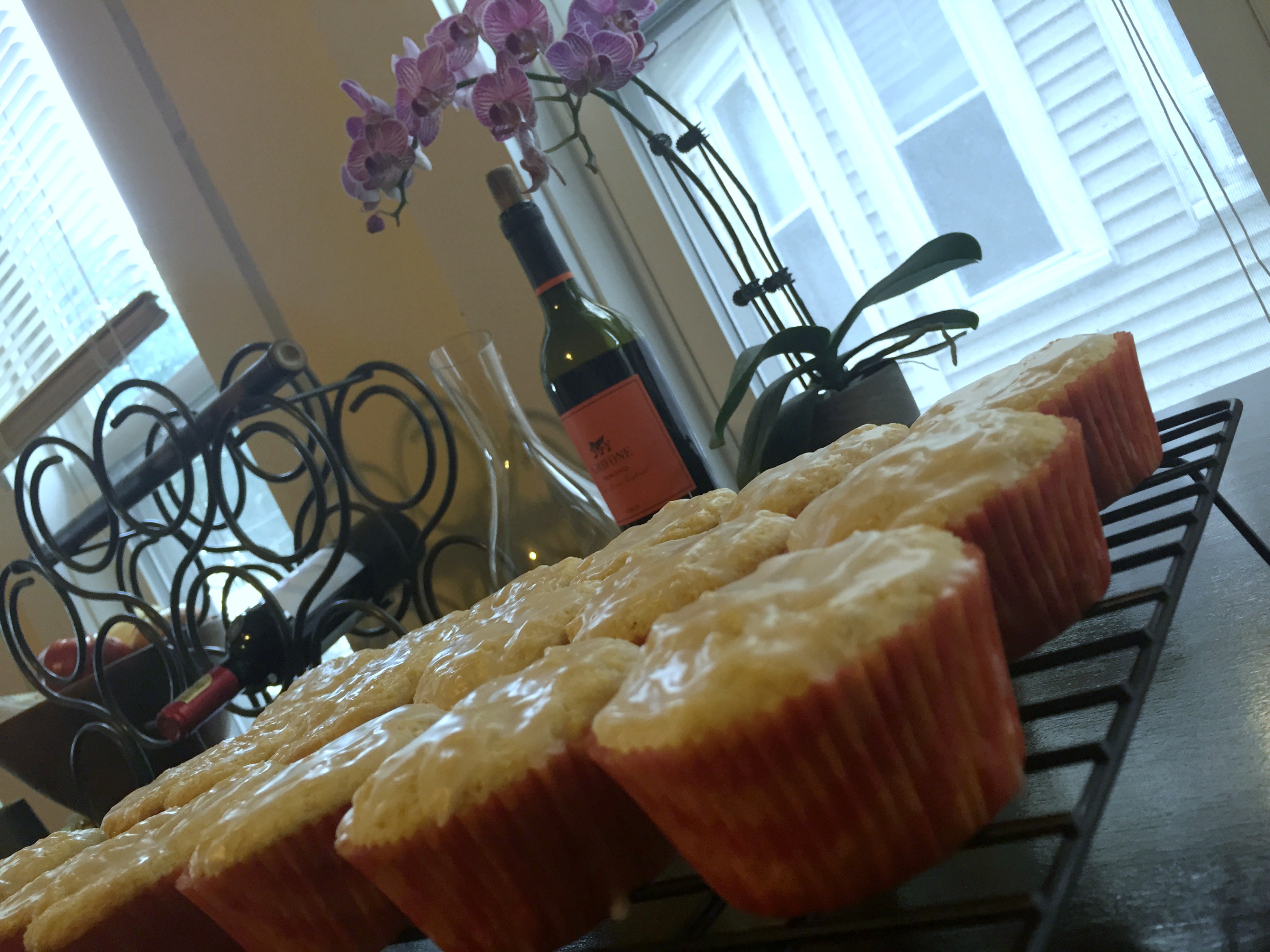 And we're back– with more muffins! When life is so weird and fast-paced and confusing that I can barely even remember what day it is–which basically sums up my last couple of months–I find myself falling back on the comforting ease of muffins. As far as baking projects go, muffins are far and away the easiest: they're simple to put together, they bake up in no time, and they're pre-portioned: a perfect bit of order in an otherwise very un-orderly phase of life.
This batch of muffins was the first thing I baked in our new apartment, which is a veritable palace compared to the teeny-tiny apartment we left behind. But, of course, moving is always an adjustment; just when I'd figured out how to work with the spatial limitations of our pint-sized kitchen in Allston, we uprooted and moved back to Jamaica Plain (the same neighborhood where we lived when we first arrived in Boston), and now I can't remember which of the sixteen cabinets or bazillion drawers I stashed which baking pans in. This is definitely a good problem to have, but it also calls for simpler culinary undertakings while I get my bearings.
I picked these muffins for two reasons: one, I cannot stop leafing through Huckleberry, the source for this recipe and one of my favorite new additions to my cookbook collection. The recipes in Huckleberry are organized according to the bakery's production schedule, and the muffin chapter is subtitled 3:30 A.M., a handy reminder that, as much as I love baking, I definitely should not pursue it on a professional level. Reason number two is that I have recently become addicted to the miniature orange-olive oil cakes that are produced at the bakery in the shop where I now work (likely also made in the wee hours of the morning, thankfully without my help).  Since these muffins have a healthy dose of citrus, a glug of olive oil, and a crackly, sweet glaze on top, they hit a lot of the same buttons for me as those tiny, cold-from-the-bakery-case cakes that have gotten me through so many long work days.
The only snag I hit in this muffin-making process concerns the cornmeal. The cornmeal I had on hand was coarse-ground, almost like polenta, and it gave the muffins a slightly gritty texture. It didn't bother me much, but in the future, I'd probably whiz the cornmeal in a food chopper for a few seconds before using it in these muffins (or pay closer attention to what I'm buying in the first place).
As Boston marches into the cold months, and as I get a better handle on living and cooking in a new space, I hope to flex my baking muscles and work on some heartier, more complicated projects. But for now, I'll stick with the simple comfort of an honest batch of muffins.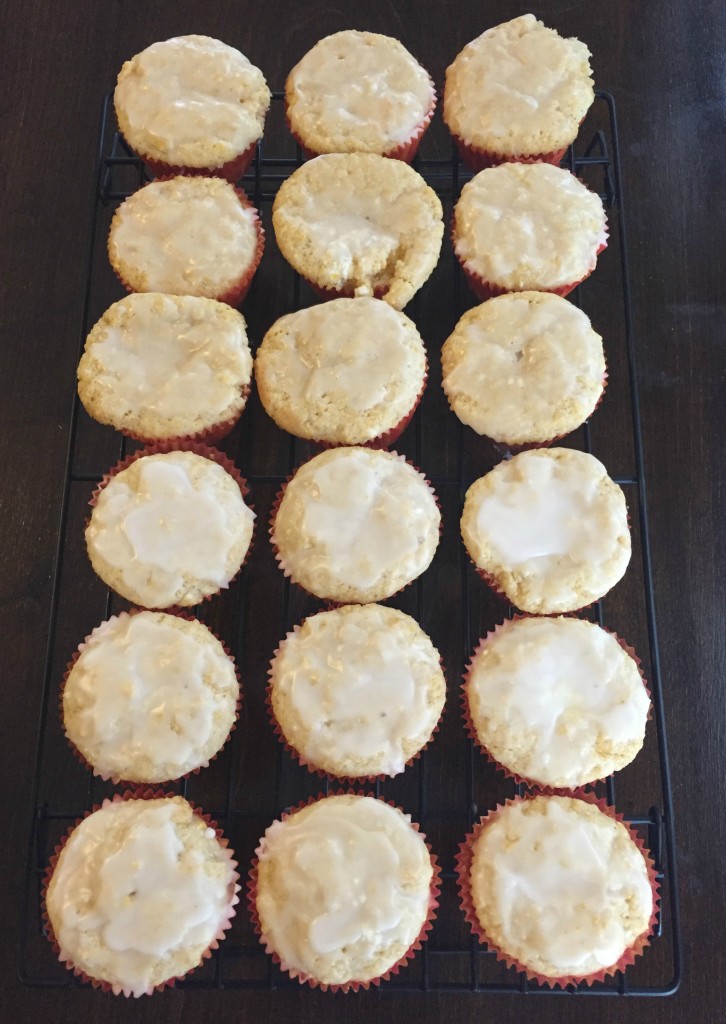 Lemon Cornmeal Muffins
slightly adapted from Huckleberry
for the muffins
3/4 cup unsalted, cubed butter, at room temperature
3/4 cup + 3 Tbsp granulated sugar
1 1/2 tsp salt
zest of 4 lemons, plus 2 Tbsp lemon juice
2 eggs
4 1/2 Tbsp olive oil
3 Tbsp maple syrup
1 Tbsp vanilla extract
1 3/4 cups all-purpose flour
3/4 cup fine cornmeal
2 1/4 tsp baking powder
3/4 tsp baking soda
1 3/4 cup ricotta
for the glaze
1 cup powdered sugar
2 Tbsp + 1 tsp fresh lemon juice
1 tsp heavy cream
Position a rack near the top of your oven and preheat to 350°F. Line two 12-cup muffin pans with 18 muffin liners.
In a stand mixer, cream the butter, sugar, salt, and zest on medium speed for 1-2 minutes, until the butter looks fluffy. Incorporate the eggs one at a time, beating well after each addition on medium speeed. Scrape the sides of the bowl.
Slowly pour in the olive oil, maple syrup, lemon juice, and vanilla; scrape the sides of the bowl again. Add the flour, cornmeal, baking poawder, baking soda, and ricotta, and mix gently, being careful not to overmix.
Fill the muffin cups three-quarters full. Bake for about 18 minutes, until the muffins just barely spring back to the touch.
Once you take the muffins out of the oven, make your glaze: combine the powdered sugar and lemon juice in a medium bowl and whisk until smooth.  Add the cream and whisk until incorporated. Spread the glaze on the warm muffins with a spatula or butter knife.