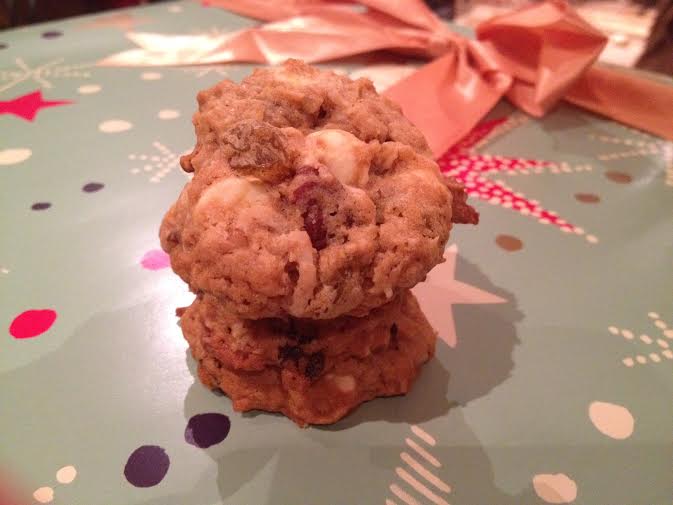 For an avid cookie baker, there is no better time of year than Christmas.  When else is it acceptable– desirable– expected, even– to run around town handing out fresh-baked cookies to everyone you meet?  During what other season can you go through an entire pound of butter each week and not feel even slightly guilty about it?  Even before I learned my way around the kitchen, cutting out sugar cookies and frosting them with colorful icing was a highlight of the season; once I discovered that I cared about the baking process, well… things quickly got out of hand.  By which I mean, things quickly got awesome.
Last night, as I was puzzling over what to write– I baked a round of cookies earlier this week, but I forgot to take any photos– I started browsing through old pictures and found snapshots of my first few Christmas baking adventures.  It  warmed my heart to look back on all those memories… so here I bring the memories to you!
These two cookie recipes were the first I ever tried on my own (i.e. I grabbed them from the internet rather than from my mom's trusty recipe box): chocolate-drizzled coconut macaroons and cappuccino crinkles.  This was when I was home for Christmas during my sophomore year of college; the baking bug had just barely begun to bite.  (Wow, that was unnecessarily alliterative.)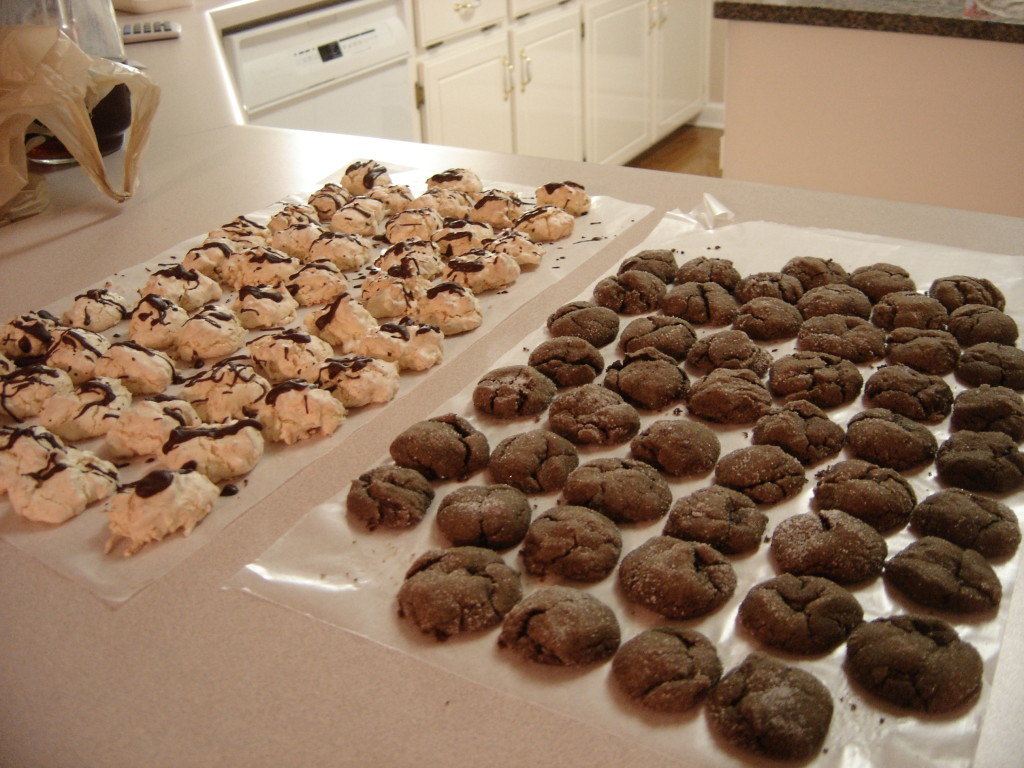 That was also my first Christmas "with" Alex, although we were in our separate homes, about 600 miles apart.  In lieu of sending him cookies, I sent him this blurry photo… awwww.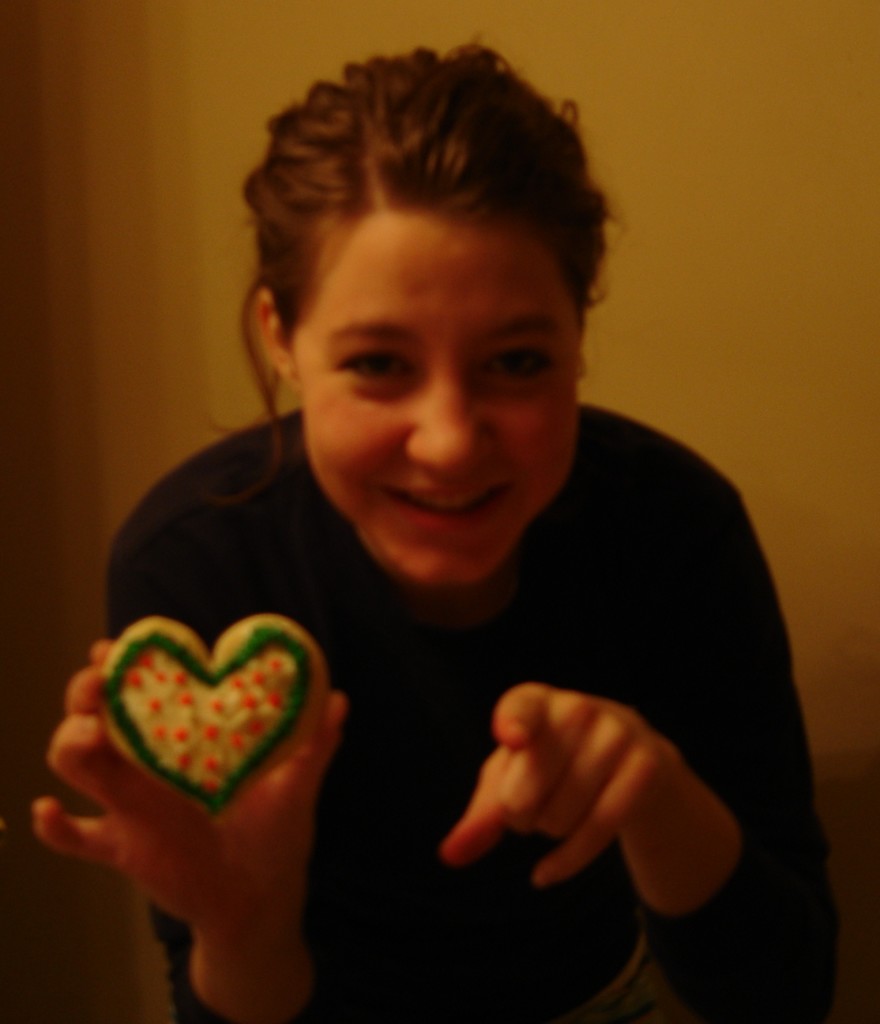 The next year, I fancied myself a serious baker.  On one of my free days during Christmas break (sighhh… I remember when "free days" and "Christmas break" were real things…), I spent hours cranking out four types of cookies.  They appear to be Miss Lissa's molasses spice cookies, some rather frumpy-looking pumpkin pinwheels, my family's famous cowboy cookies (basically an oatmeal cookie with chocolate chips and pecans), and whole wheat Nutella cookies.  Oh, and also a pie.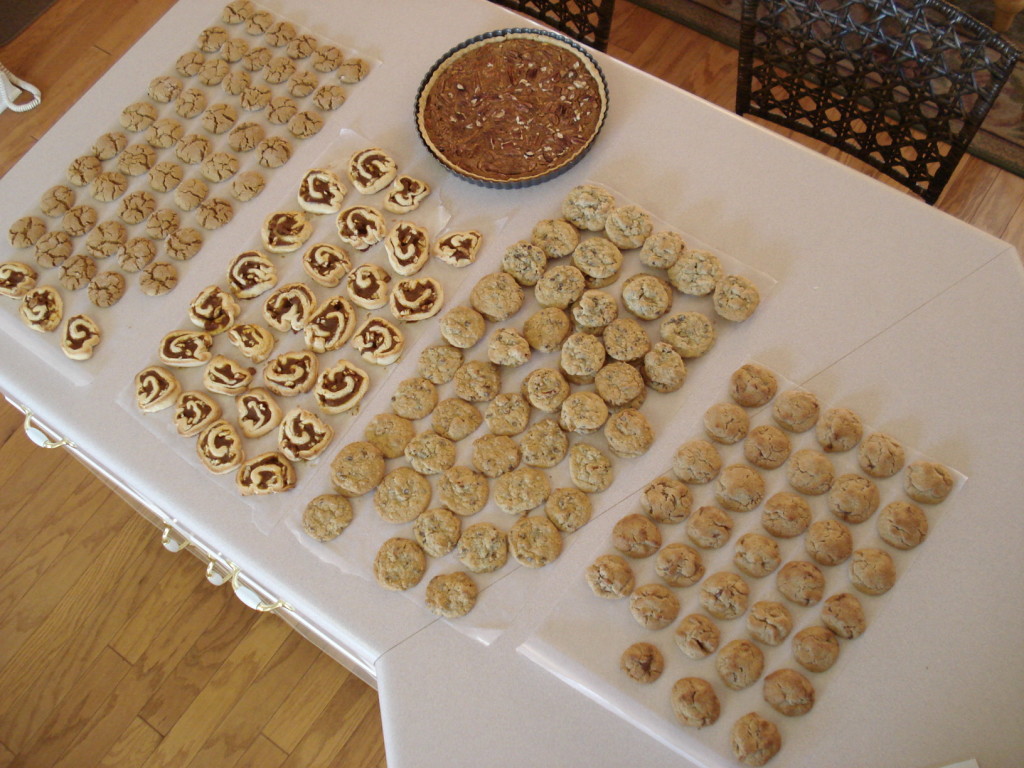 In the years following, I toned down my baking load a little, and evidently stopped waving my camera around during the process.  And since I moved to Boston four years ago, I have not always found the time for baking during the holidays.  Fortunately, this week I was able to carve out a couple hours for a quick batch of cookies.  Martha Stewart's Cookies offered up a recipe for White Chocolate Chunk Cookies– a deceptively plain title for a cookie that actually contains everything in your pantry, including oats, golden raisins, and coconut– and I set aside the slushy afternoon of an otherwise busy Monday to make them.  The one photo I have of them appears at the top of this post– resting on top of a present I borrowed from under our tiny tree.
As sometimes happens, I find that I don't really have a lot to tell you about these cookies.  Given the absence of photos, I can't really show you the process (though, to be fair, it looked a lot like most cookie-baking processes), and I can't really share the recipe, either, as I'm pretty sure Martha has some strict copyright rules.  I mostly just want to take a quiet moment away from all the bustle and activity of the season and reflect on the cheer that a simple, fresh-baked cookie can bring.
Whether you bake or not– and whether you have a lot of free time or none at all– I hope your Christmas is merry and bright, and that you spend it with people you love.  I also hope it comes with a side of cookies.