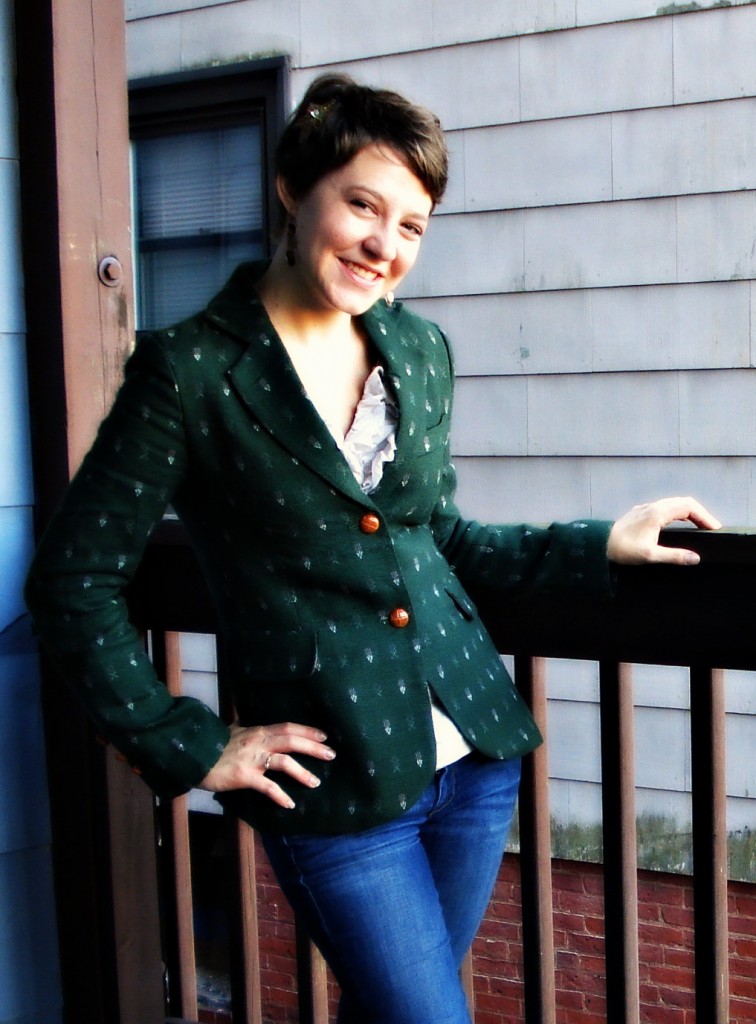 I'm Jesi, a 20-something 30-something year old Alabama native currently living in the Boston area.  I have degrees in biology and nutrition, and I'm trying to fuse them together into an effort to create a healthier, better food system for everyone.  But what I really love is cooking and baking.
Unlike a lot of cooks from the Deep South, I didn't grow up working alongside my parents in the kitchen or committing old recipes to memory.  I was perfectly happy to stay on the eating end of the equation for as long as possible.  But when the urge to cook hit me, it hit me hard; in what felt like no time, I went from full-time family kitchen diner to cake baker, salsa maker, cookie inventor, and avid cookbook reader.  Now I'm playing in the kitchen at every possible opportunity, and I'm trying to make up for lost time by absorbing as much knowledge as possible about my family's cooking traditions.
Short of getting a job in a kitchen somewhere, blogging seemed like the best way to take my culinary passion out of my home and into the world.  I'm thrilled to have the opportunity to tell you all my favorite food stories—and, I hope, to hear some of yours as well.
Aside from cooking, writing, and writing about cooking, my favorite things are music (especially this guy's music!) and reading.  Tell me which book you just devoured whole in one weekend.  I'll tell you what my (ancient) iPod is playing on loop.
Come in and stay for a while!