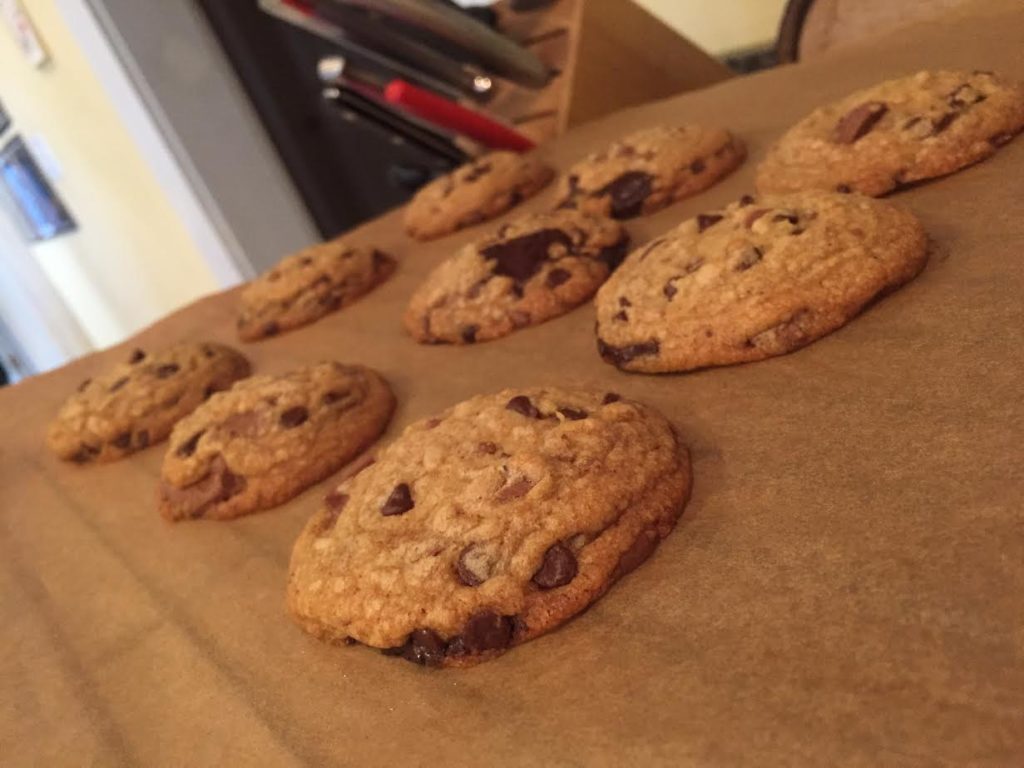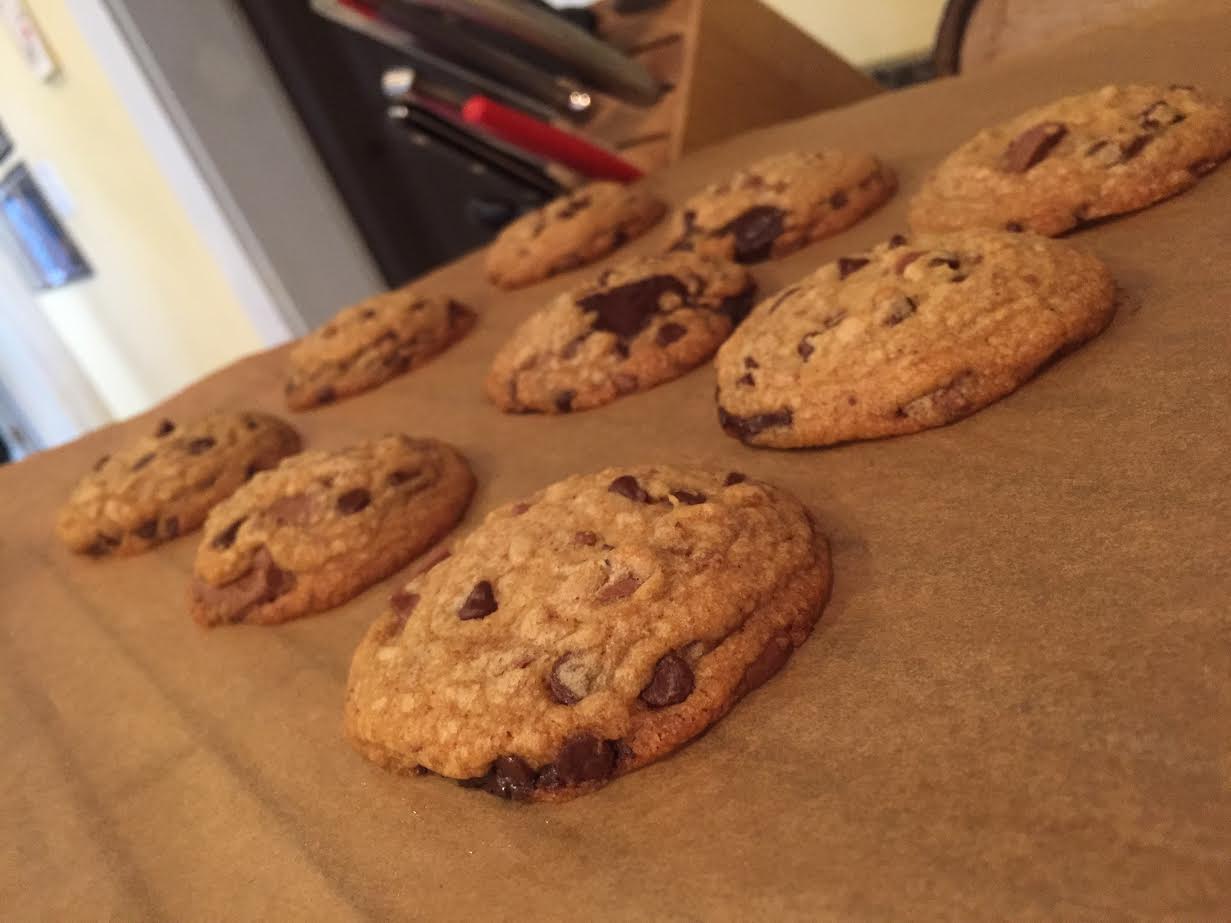 I've never been particularly skilled at handling disappointments, but one of my proudest achievements in my adult life has been learning to accept bad news with grace. By all accounts, I've had an exceptionally good life so far, so the bad news we're talking about here is pretty minor, but lately it's been well-concentrated in the career category. (You may remember that I've taken to the blog to lament job problems many times before.) I don't want to get into all the unpleasant details, but I've had even more job setbacks in the last few weeks, capped off by a phone call on Friday that I hoped would be a job offer, but was not.
Of course I still feel the sadness and frustration that accompany these disappointments as acutely as I always have, but I think I've gotten better in recent times about channeling those feelings into productive activity. When I received my bad news on Friday, I could easily have crawled back into bed and hidden under the covers all day (and I'd be lying if I said I didn't consider it), but getting in the kitchen and browning some butter turned out to be a far better idea.
There's just something about carefully measuring out flour and sugar, chopping chocolate, and sipping hot coffee that makes me feel like everything is going to be ok again somehow. I have to think it's not just because of the soft, gooey cookies at the end of the process (though that certainly doesn't hurt); it's also because there's comfort in knowing that I know how to make cookies. I know that I can take a few simple ingredients, put them together in a particular way, and barring any really strange mishaps, they'll turn into the exact thing I want to eat. It makes me feel capable and accomplished.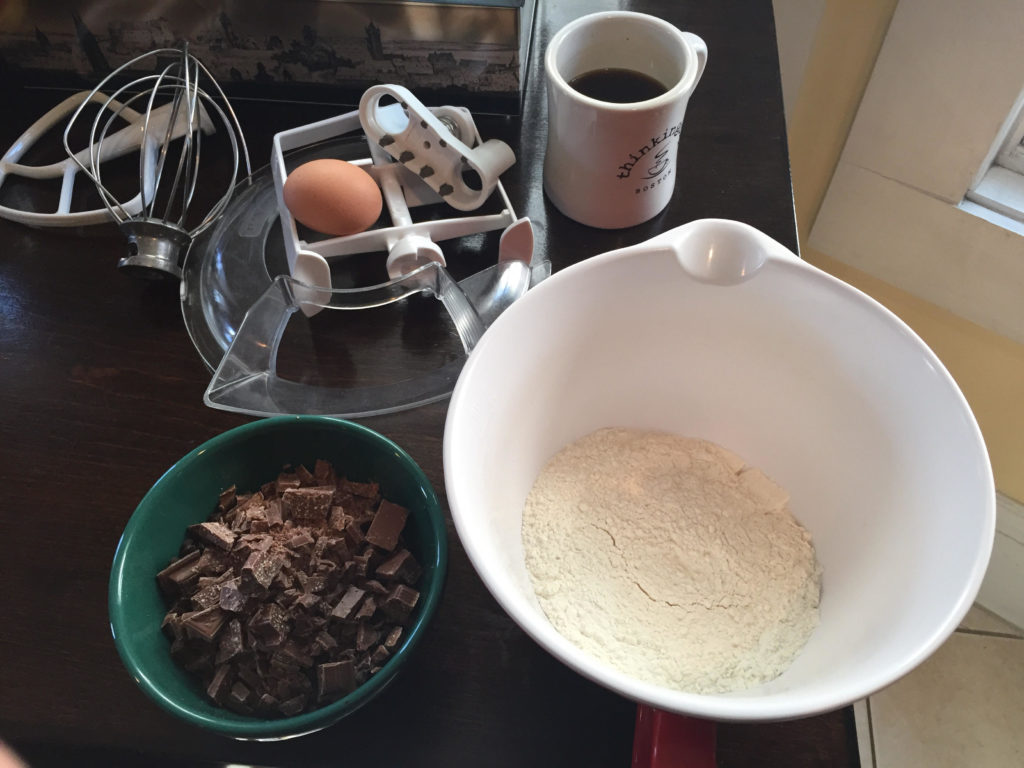 The recipe for these cookies comes from one of my favorite cookbooks, and one of the first ones I ever bought: The Modern Baker. I've made these cookies time and time again, making little tweaks here and there. Most importantly, I've added the step of browning the butter; not only do I prefer the flavor of the cookies when the butter is brown and toasty, but it also speeds up the process a good bit. You can brown the butter for these cookies, and in the time it takes to prepare the rest of the ingredients, it'll be cool enough to use– quite a contrast to the time it takes for fridge-cold butter to reach room temperature out on the counter. I've also become fond of using a few different kinds of chocolate to stir into the batter. This time around, I used what was left of a bag of semi-sweet mini chocolate chips from an earlier baking bout, and supplemented with two chopped up chocolate bars: a tiny bit of the "fire" chocolate bar from Jelina Chocolatier (appropriately named– that stuff is crazy spicy), as well as a heartier portion of Jelina's maple sugar bar.
Thanks to the browned butter, you can make this dough by hand if you like. Once the butter is mixed with an egg, some brown sugar, and a little vanilla, the rest of the ingredients need to be folded in gently, anyway; all you need is a good spatula.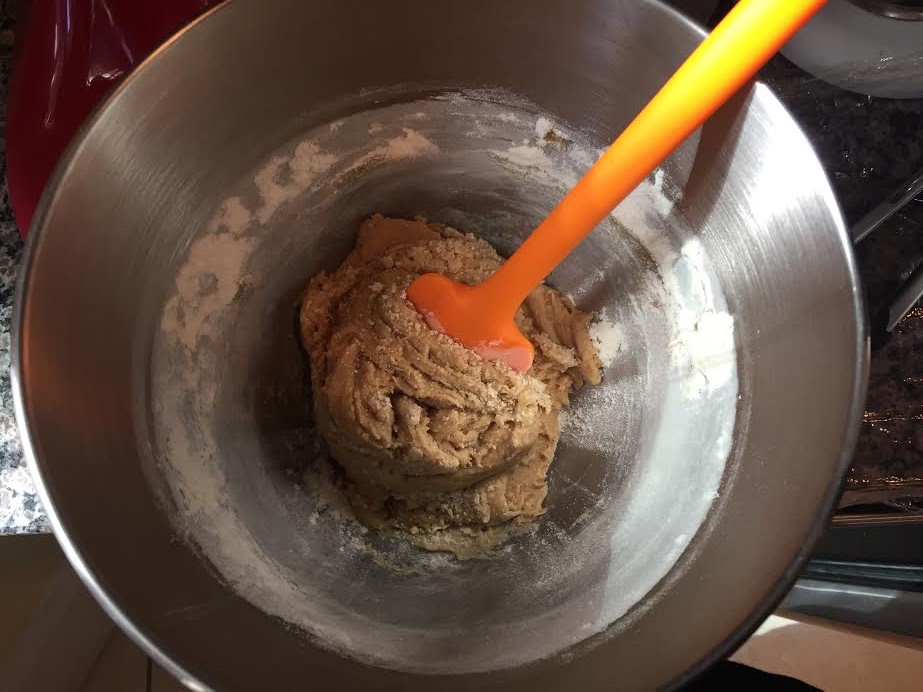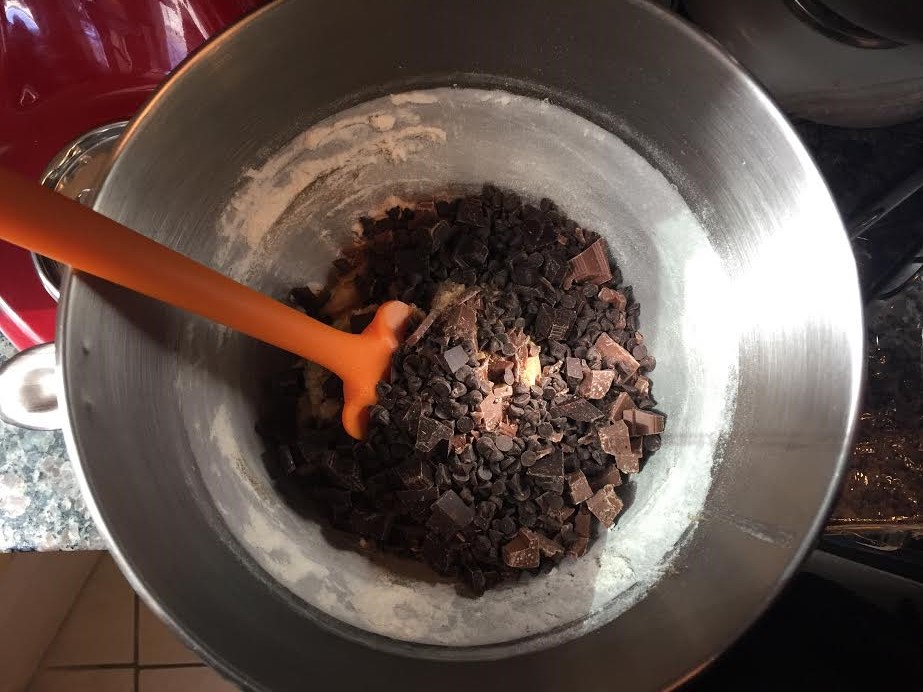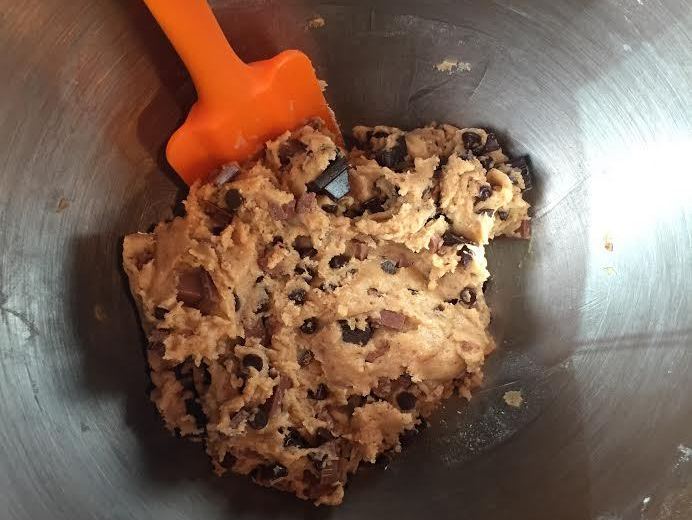 All told, it only takes about an hour to make these cookies, start to finish. I can't think of a better or more efficient way to combat a case of the job blues.
Cheers to happier times ahead, and cookies in the meantime.
Browned Butter Chocolate Chunk Cookies
adapted from The Modern Baker
1 1/3 cups all-purpose flour
1/2 teaspoon baking soda
1/2 teaspoon salt
10 tablespoons unsalted butter
3/4 cup light brown sugar, firmly packed
1 teaspoon vanilla extract
1 large egg
10 oz chocolate chunks (a mixture of dark, milk, or whatever you have on hand, if possible)
Set racks in the upper and lower thirds of the oven and preheat to 350°F. While the oven preheats, brown the butter. Cut the butter into pieces and add to a skillet. Melt the butter in the skillet over medium heat. Once the butter has melted, it will start to foam and crackle. Stay close by, and give the pan a shake every few seconds to keep the butter moving. Continue to heat until the solids turn brown and toasty and the butter smells nutty; remove from the heat and immediately pour into a heat safe container to cool. Set the browned butter aside while you prepare the rest of the ingredients.
Stir the flour, baking soda, and salt together and set aside.
Combine the browned butter, brown sugar, and vanilla in the bowl of an electric mixer. Beat with the paddle on medium speed until just mixed, then beat in the egg. (Alternatively, you can do this in a bowl with a whisk.)
Use a large rubber spatula to stir in the flour mixture, then the chocolate.
Drop tablespoons of the dough 2 to 3 inches apart on two baking pans lined with parchment paper. Bake the cookies until they are spread, well risen, and golden, about 15 minutes. About 7 minutes into the baking, place the pan from the lower rack on the upper one and vice versa, turning the pans back to front at the same time.
Slide the parchment papers off the pans and onto cooling racks to cool the cookies. Eat a couple directly off the racks– life's too short.